Shattered colleagues mourn long-term security supervisor Chetan Kadam, who has spearheaded numerous successful post-crash rescues on the sea link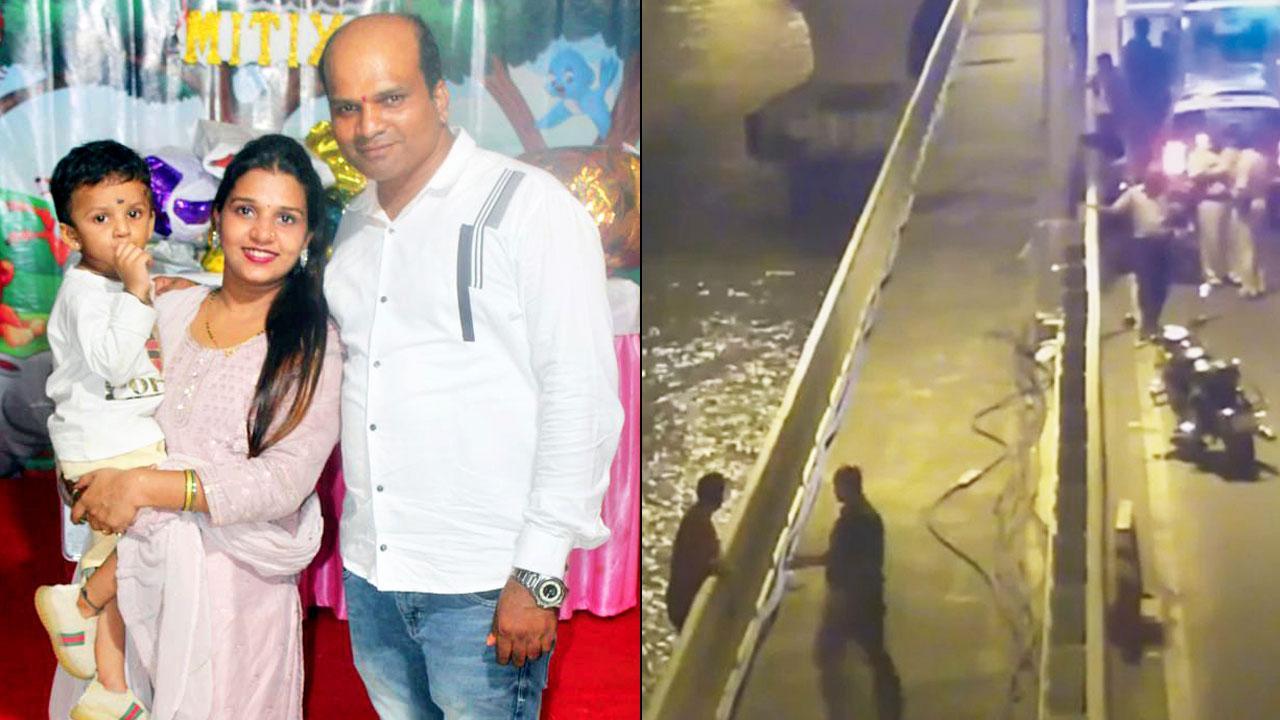 CCTV footage showing Chetan Kadam stopping a man from jumping off the sea link; (left) Kadam with his wife and son
Family and friends of 36-year-old Chetan Kadam, who saved several from jumping off the Bandra-Worli Sea Link, cannot believe he is among the 5 who died on the same road in a tragic accident on Wednesday. Kadam, who worked as a supervisor at the sea link, had saved several from jumping to death. He was also felicitated by the Worli police for the same. The situation was the same with the family of Somnath Salve, another deceased. Salve, too, saved lives as he was an ambulance driver, ferrying critical patients.
 
Kadam was an office-bearer of the NCP youth wing. By profession, he was a supervisor at the sea link since 2009, currently under Roadway Solutions India Infra Ltd, and had saved many people by stopping them from jumping off it. He was facilitated by Worli police for the same. Kadam is survived by his wife Chaitali and their 4-year-old son Durvank and elderly mother.
'Always first to help'
Apart from his family, over 100 people from his building in Prabhadevi and colleagues gathered at BYL Nair Nospital where his body was kept. "We have seen him since childhood. He was always there to help others, no matter the hour," said Ramesh Bhojne, 55, a neighbour from his building.
Also Read: Bandra-Worli sea link accident: Two of six injured in ICU will need surgeries; one on ventilator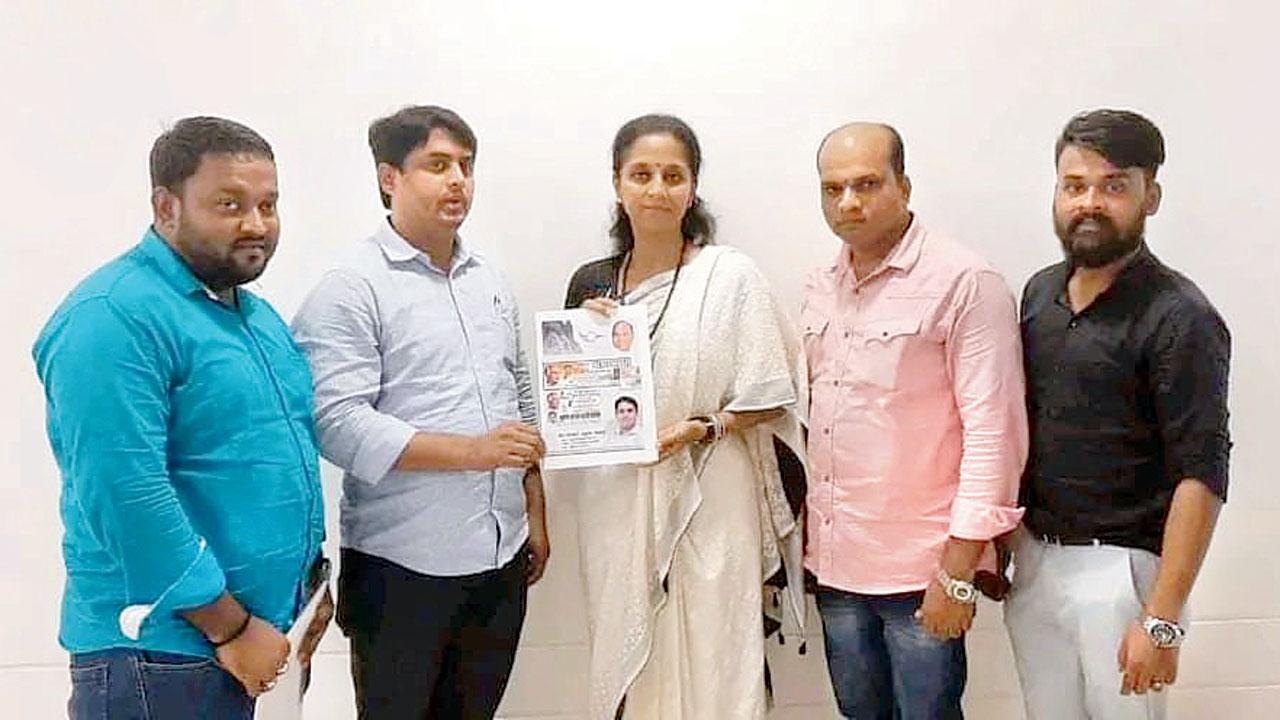 Chetan Kadam (in pink shirt) with NCP leader Supriya Sule and other party workers
His brother Prasad said, "Since a young age, even before joining the NCP, my brother used to help others, be it donating blood or rushing needy people to hospitals. We never thought that he could die in such a manner."
"This is not the first time my brother rushed to rescue or help someone. I remember watching a CCTV clip from five years ago, wherein he is seen pulling a person, who was trying to kill himself, down from the bridge. Even today he was trying to rescue those involved in the accident when a car rammed the stationary vehicle. My brother was one of those caught in between. I still cannot believe that he is no more, but I am proud that he was trying to help people till his last breath."
Prasad added, "Even in his political career, he was actively involved in many initiatives. We are very proud of him. We demand that his employers be booked for the death of people for negligence."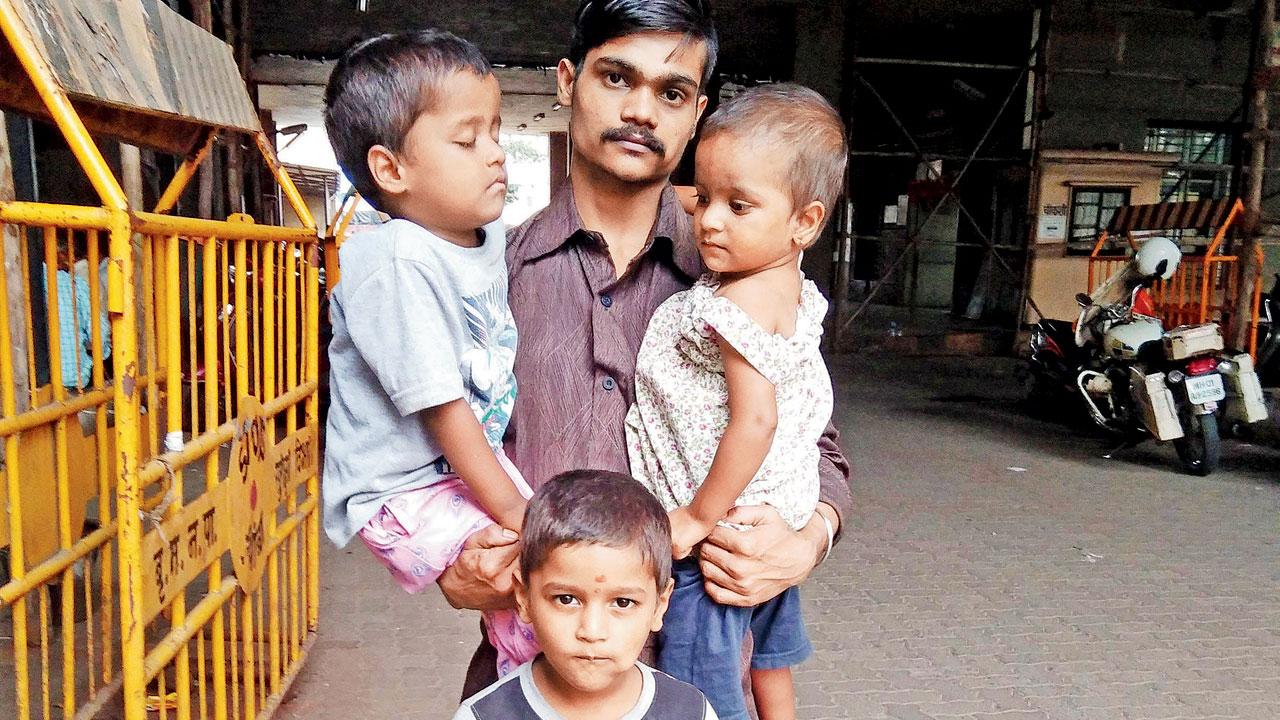 Somnath Salve's brother-in-law with Salve's three children
NCP leaders in the city have also demanded compensation for Kadam and others who died in the accident. "A case of culpable homicide needs to be registered against the driver as well as the company that hired Kadam and other deceased because they are negligent. They did not follow protocols to ensure safety of their own people. The staff were not given safety kits like reflective jackets or adequate training to deal with such a situation," said Amol Matele, NCP spokesperson and vice-president of its youth wing.
He added, "We have written to the chief minister demanding compensation and all other dues from the government because they died while discharging their duties. We have also demanded intervention from the CM himself to get a case registered against the director of M/s Roadways Solutions India Infra Ltd." When contacted, MSRDC Executive Engineer S Borse was unavailable for comment.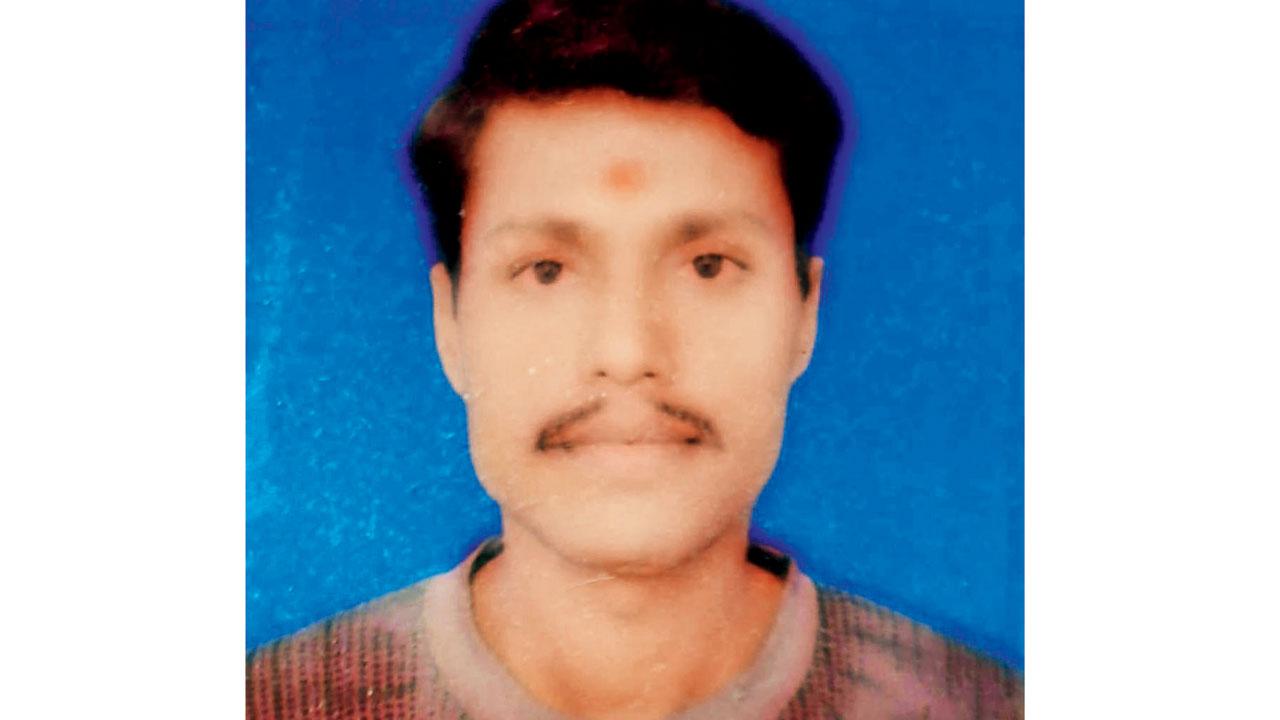 Somnath Salve used to work as an ambulance driver
Sole breadwinner now gone
The death of ambulance driver Somnath Salve, 29, is a major blow to his family as Salve was the only earning member. Salve is survived by his wife Sonali and three children named Aryan, Ankush and Shweta, aged 7, 4 and 2.5 years.
"I am left speechless. My sister is inconsolable. She has lost everything. She also has to think about how to survive with her children from now on," said his brother-in-law Vicky Tapase, who works for a food chain and barely manages to make ends meet. He also asked about government schemes or NGOs who offer help to such families.
3
No of children Salve left behind