As the fire was huge, BEST buses were diverted until the evening; no one was hurt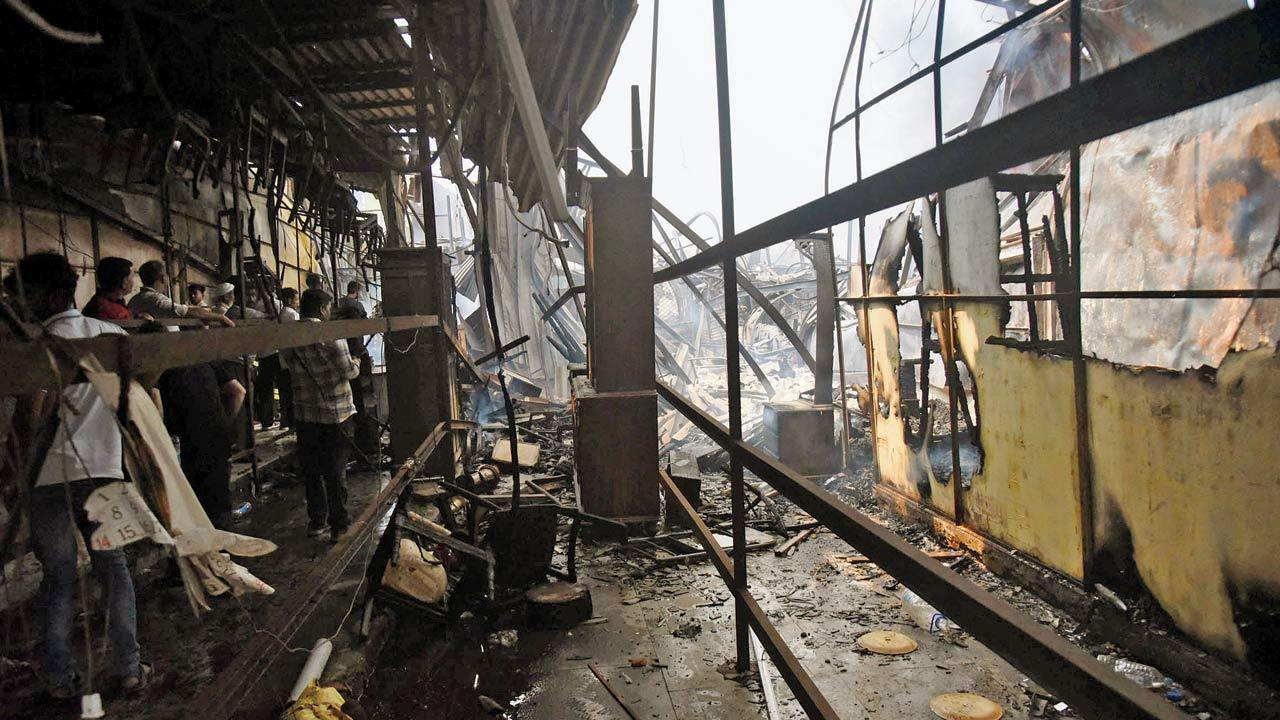 The fire spread rapidly in the shops. Pics/Sameer Markande
A massive fire broke out in the godowns and furniture market in Jogeshwari west on Monday morning. No injuries were reported but the fire gutted around 200 shops. As it was a large fire, several BEST bus routes were diverted from the road nearby.
The Mumbai Fire Brigade received a call at around 11 am informing them of the fire. It was confined to shops in the furniture market on Ghas compound, Relief Road. "The fire started in one of the shops and spread rapidly, as all the shops contained wooden furniture. It is a famous market for wooden furniture in the suburbs and there was a fire here a few years ago," said a nearby resident. An activist claimed that the fire was caused by a cylinder blast.
ADVERTISEMENT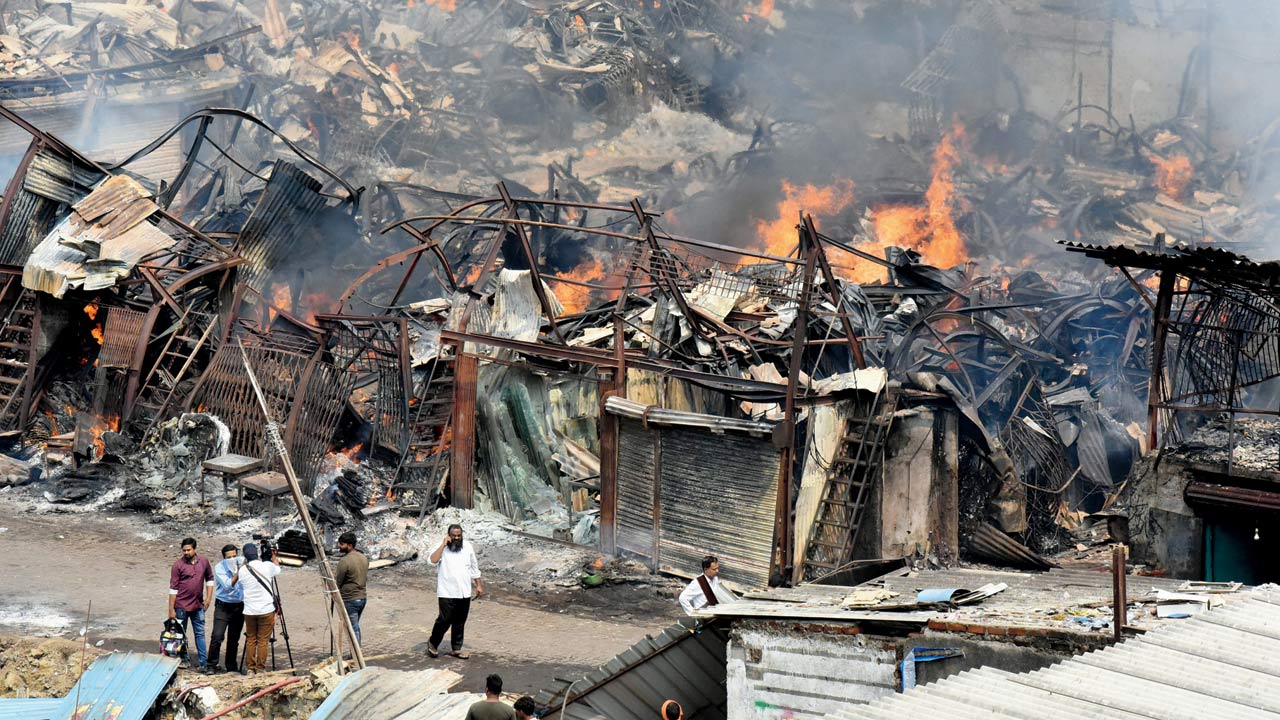 The fire brigade declared the fire at level three at 11.20 am, on a scale of one to five, where one is the lowest. "The fire was confined to around 200 shops. The exact spot where it started and the reason behind it is under investigation. The fire extinguishing operation is still going on," said a fire official.
Also read: In Photos: Fire breaks out at Malad's slum area in Mumbai
The fire department sent 12 fire engines to the spot along with 8 water tankers. BEST buses on route numbers 4, 202, 203, 290 and 359 were diverted from Relief Road to Behram Baug Link road till the evening. The fire was extinguished at 5.30 pm.
Another fire was reported in November 2016 at the same spot and then approximately 200 shops were gutted and 25 people sustained minor injuries. 
12
No. of fire engines sent to the spot