The tender for the service was awarded to Krsnaa Diagnostics earlier this month, which now provides its services to over 200 civic-run dispensaries, 16 maternity homes, and 16 peripheral hospitals across Mumbai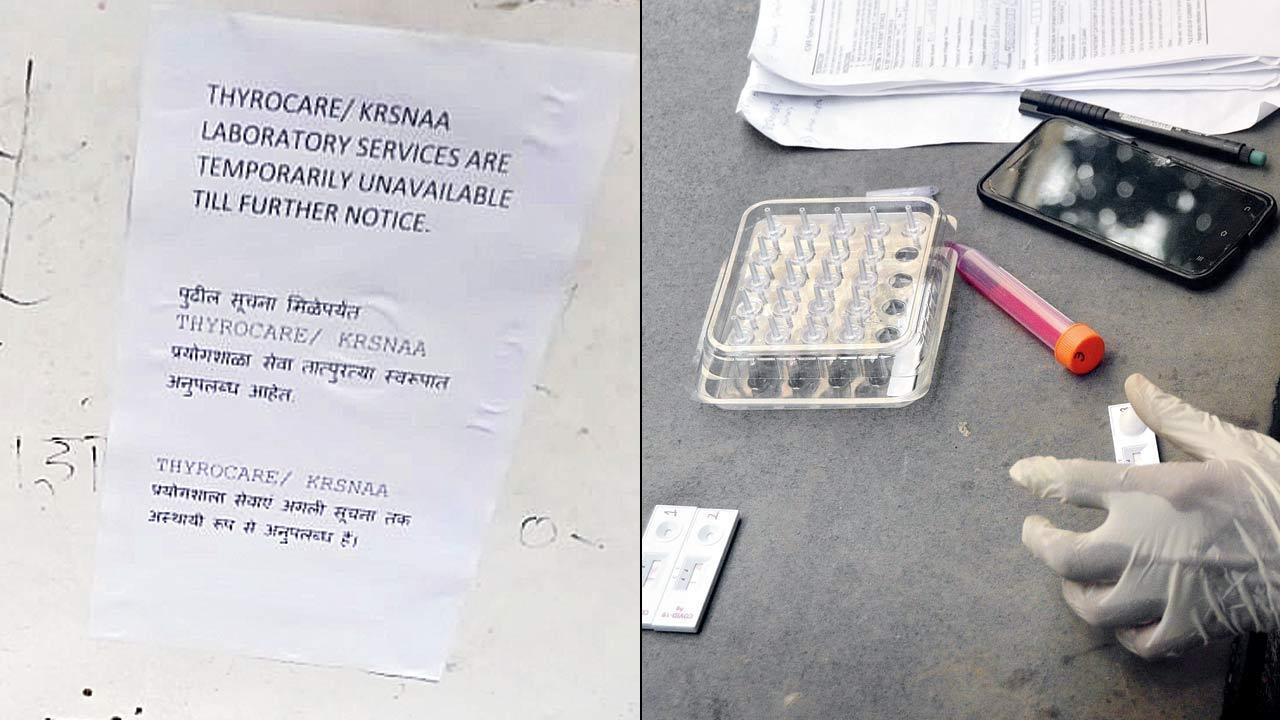 A notice announcing the absence of the Aapli Chikitsa service at VN Desai hospital (left) A team carries out diagnostic work at a dispensary in Vakola. File Pic/Sayyed Sameer Abedi
Soon after mid-day reported how the BMC's Aapli Chikitsa scheme was offline for the last 11 days, Municipal Commissioner Iqbal Singh Chahal on Saturday directed the service provider to restore the service, failing which action would be taken against them. Speaking to mid-day on Saturday, Chahal appreciated this newspaper highlighting the matter and said, "The issue will be resolved for all clinics in Mumbai by March 27."
mid-day had on Saturday reported that at a time when a viral infection is on the rise, Aapli Chikitsa, a pathology service provided by Krsnaa Diagnostics, was at a complete standstill. The BMC had started the scheme in 2019 at its peripheral hospitals, maternity homes and dispensaries, under which blood and pathology tests that are not available at civic health facilities are sent to the designated private labs.
ADVERTISEMENT
Also read: Mumbai recorded 118 influenza cases in 2023, says BMC report
The tender for the service was awarded to Krsnaa Diagnostics earlier this month, which now provides its services to over 200 civic-run dispensaries, 16 maternity homes, and 16 peripheral hospitals across Mumbai. On Saturday, Chahal called a meeting to resolve the issue. "We are resolving it on a war footing. We had a long meeting today. Thanks for highlighting this important issue," he said. Do you agree with the management`s decision of only letting devotees offer jal abhishek at Babulnath temple?