The letters only mention for which section of school the candidates have been selected, school allocation yet to be announced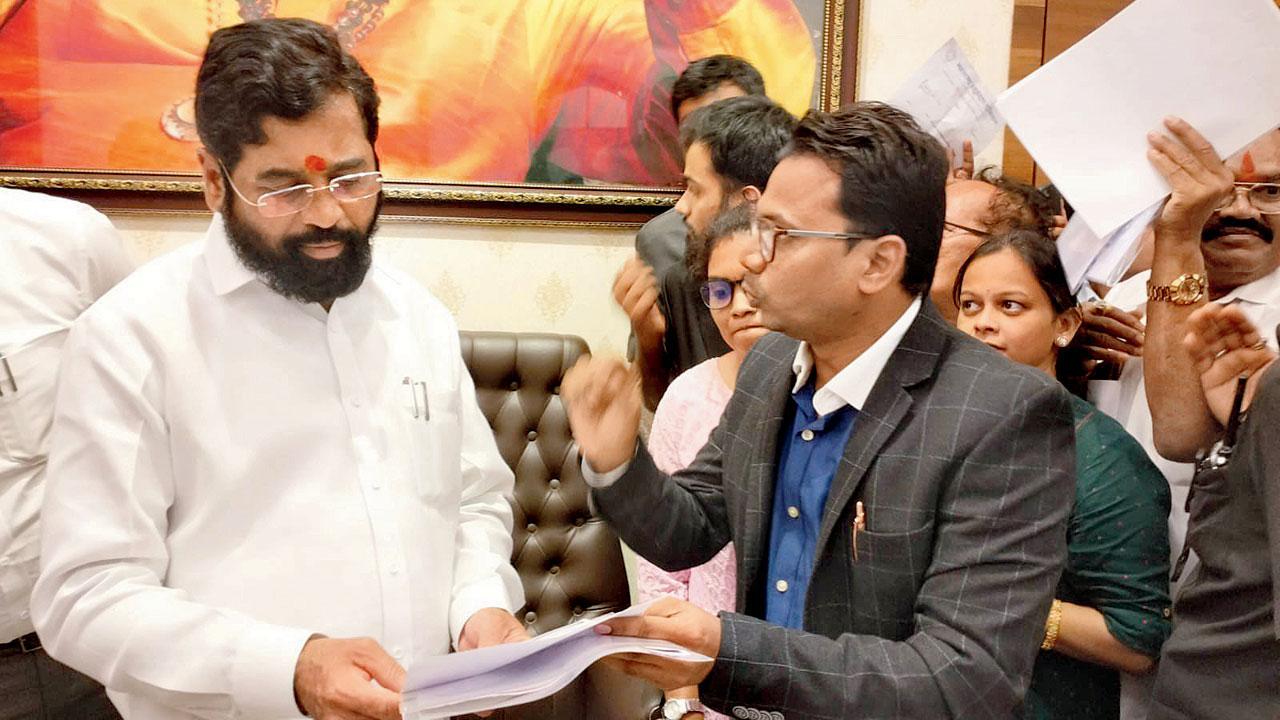 MASU representatives had met with Chief Minister Eknath Shinde about the delay in issuing appointment letters to the candidates
Over 250 primary and secondary 'probationary assistant school teacher candidates' from all over Maharashtra have finally received their appointment letters from the BMC. The civic body had deprived these candidates, who had cleared the Maharashtra Teacher Aptitude and Intelligence Test (MahaTAIT) held in 2017, of jobs in BMC-run primary and secondary schools as they studied in Marathi medium schools instead of English.
The Maharashtra Students Union (MASU) had raised the issue with Chief Minister Eknath Shinde who assured full support and directed BMC Commissioner I S Chahal to look into the matter. While Brihanmumbai Municipal Corporation officials were in talks with state government officials, MASU moved the Supreme Court with a special leave petition which worked in favour of the candidates. mid-day in a series of reports highlighted the plights of these candidates.
ADVERTISEMENT
Five-year wait
Aniket Kadam, a 37-year-old from Parel, holds multiple postgraduate degrees and a BEd and had also cleared MahaTAIT but was compelled to take up teaching in a private college in Chembur, where he earns only Rs 18,000 each month. He told mid-day that he has received an appointment letter for a teacher's post in a BMC secondary school.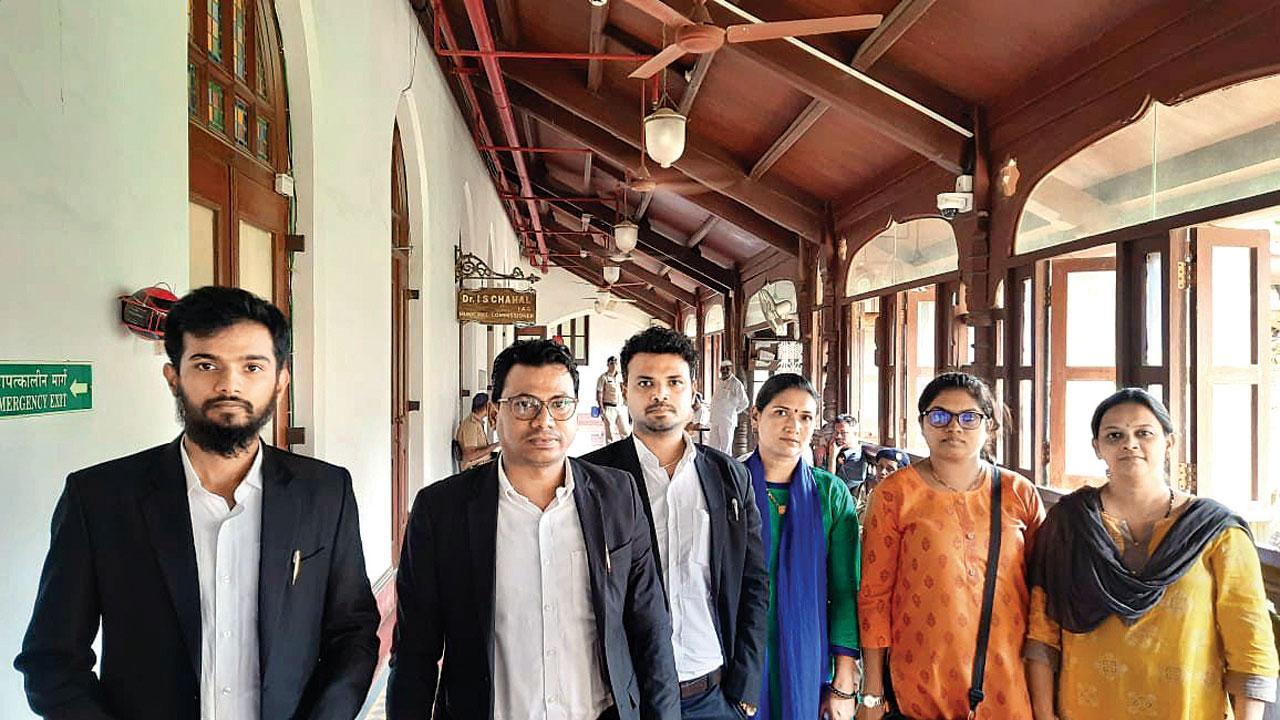 The MASU delegation. File pics
"The letter only states that I have been selected, and have to undergo a mandatory medical examination at a BMC-run hospital. The other details of the appointment are yet to be shared by the civic body. I am keen to join a BMC school as a teacher and am hopeful that my salary will be better than what I am drawing at present," said Kadam.
Also Read: Mumbai: Railways' BMC water bill crosses Rs 500-crore mark
Speaking on the wait since clearing the test, he said, "I had appeared for MahaTAIT back in 2017 and scored 136. But I had not heard anything else till the time my friends told me that one of the reasons for our disqualification could have been that our basic education was not from an English-medium school. I had since given up hope."
Dyaneshwar Bhosale, 30, who hails from Ahmednagar, said, "I will be visiting Mumbai soon to undergo the medical examination. I have been asked to teach Std IX and X students, but the area allocation is pending. As per the information I have obtained, for the first three years, I will be paid Rs 8,000 monthly and thereafter the pay scale will be at par as per seventh pay commission."
"At present I work for a private set-up and earn around Rs 15,000. With the Rs 8,000 BMC is offering, I am concerned about meeting my own expenses and taking care of my family, but there is still the satisfaction of getting a secured job," he added. 
Sanjivini Kute, 41, a resident of Uran, said, "This job means a lot to me. I have been trying to get a secured job for the past 12 years and got the appointment letter just two days ago. I have been shortlisted to teach Std IX and X students." "Had it not been for the efforts of MASU and support from CM Shinde, our papers would never have been considered," said an emotional Kute.
Fought for 2 years
Advocate Siddharth Ingle, founder president of MASU, said, "The fight against the established system is not easy. The relentless fight for justice for over two years finally led to the primary and secondary Marathi teacher candidates receiving appointment letters. This signifies the success of MASU'S struggle." 
"I salute the hard work, determination and perseverance of the office-bearers and colleagues of MASU for forcing the bureaucratic administration to bow to our demand, which was possible through legal, chartered, democratic ways as well as precise and studied arrangement. Also, those who stood with the aggrieved teachers, including Advocate Mohini Priya, who appeared pro-bono in the Special Leave Petition," he said. When asked about the status of Special Leave Petition, Advocate Ingle said, "We have withdrawn our SLP as the BMC has issued appointment letters to the candidates." Do you think the new ROB on Andheri-Ghatkopar Link Road will ease traffic?