MP-MLA couple was recently arrested over Hanuman Chalisa row; both are out on bail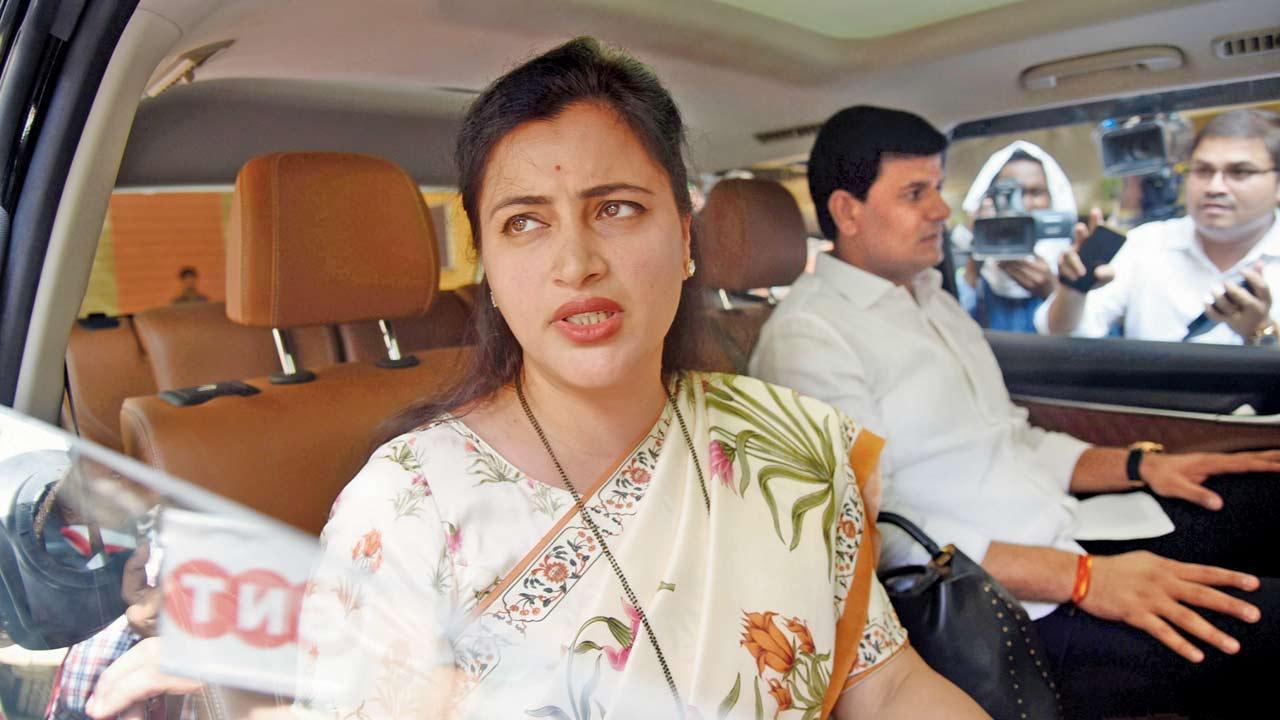 MP Navneet Rana and her MLA husband Ravi Rana at the Khar building on Monday. Pic/Shadab Khan
The civic body said on Monday that it has found illegalities at the Khar home of MP Navneet Rana and her MLA husband Ravi Rana. Officials made the claim after a BMC team inspected the house on the 8th floor of the Lavie Building. They said a detailed report on the findings will be sent to the couple soon.
The H west ward office had sent a notice on May 2 to the Ranas over "illegal construction" at their Mumbai home on the 14th Road at Khar West. The couple was recently arrested over the Hanuman Chalisa row before being granted bail. While Navneet is an MP from Amravati, her husband represents the Badnera legislative constituency.
The Mumbai Municipal Corporation Act, 1888, allows BMC officials to enter premises for inspection, survey or execution of "necessary" work. While the team had visited the building on May 4 and May 5, the Ranas' apartment was locked on both days. 
On Monday, BMC officials visited the premises around 11.30 am. An official from H west ward told mid-day, "We inspected the premises and found illegalities. The team observed some violations and the construction was not as per the approved plan. We are preparing a report and a notice will be issued accordingly."