No need to panic as hospitalisations still low, but better to be prepared, says BMC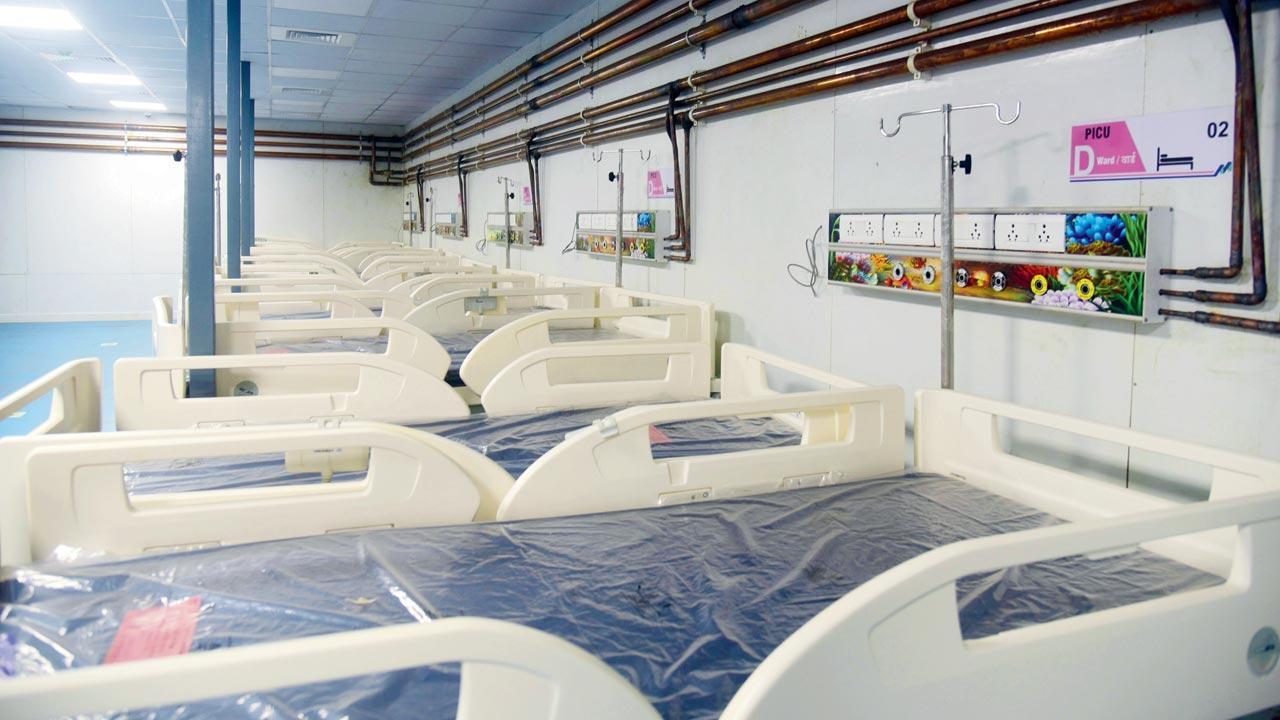 BMC plans to arrange for a total of 4,000 COVID beds. File pic
The civic body has asked all civic-run hospitals to keep beds ready for COVID patients. Also, the authority will ask private hospital to be prepared if cases start rising. BMC has decided to activate 4,000 beds for COVID patients step by step.
We are monitoring the situation. COVID cases have risen but the situation is under control. Currently, there are 663 active patients in the city; only 52 patients are admitted to hospitals. "While patient admission is low, we are still closely monitoring the situation," said a BMC official.
ADVERTISEMENT
"From experience, COVID cases generally rise during March and April. But there is no need for panic. The BMC is putting all systems in place," said Additional Municipal Commissioner Dr. Sanjeev Kumar.
Also Read: Mumbai: Sakinaka heroes who saved six lives
Although we have the set-up for COVID beds, currently, this system is being used by general patients. We have started asking hospitals to reserve beds for COVID treatment, too," said another BMC official. " We are planning to arrange for 4,000 bed soon. SevenHills hospital, which is situated at Kalina, has an arrangement of 1,700 beds," the official added. The number of patients has increased, but the number of hospitalisations is negligible. For this, 4,000 beds will serve in a phased manner instead of reserving all at one time. Also, we will not reserve beds at all civic-run hospitals. We have reserved beds in three major hospitals in the first phase," the official stated.
BMC to activate ward war room
During the pick of COVID, BMC has set up a war room in every ward. Admission of patients and routine follow-ups were taken by this war room. Now, BMC decided to activate these war rooms again. "We have decided to activate war rooms from April 1. We will depute one MBBS doctor and one qualified social worker for management," the official said.