Health experts seek clarity regarding benefits for those eligible for availing of govt healthcare schemes, raise concerns about 12 per cent increase in drug prices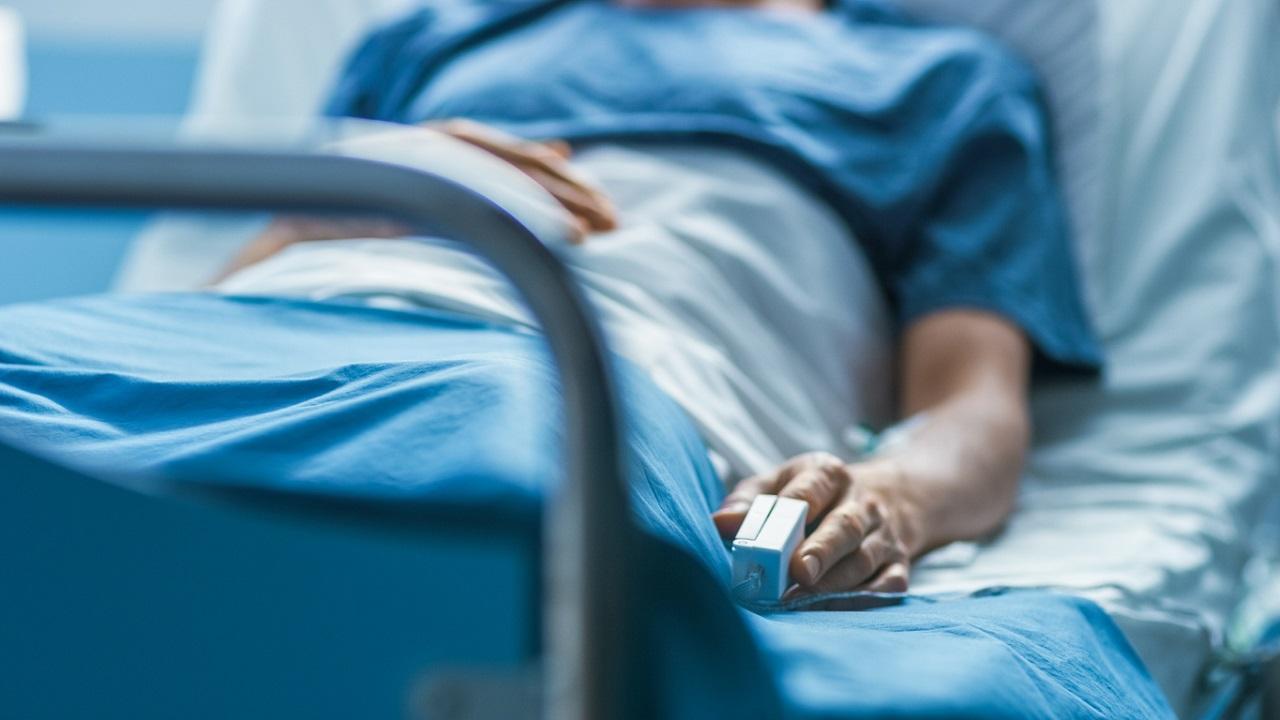 Representative Image. Pic/iStock
The state government has recently increased the annual income slab for 'indigent' and 'weaker section' as part of social security, which allows families under both categories to avail of government schemes, including healthcare treatments at charitable trust-run hospitals, including civic and state-run ones.
In a recent government notification, the state government increased the annual family income from Rs 85,000 to Rs 1.80 lakh per annum for one to be declared an 'indigent (below-poverty-line) person' and increased the per annum family income slab to Rs 3.60 lakh from Rs 1.60 lakh in order to be declared a 'person belonging to the weaker section'. These slabs are crucial to avail of various government benefits, including free/discounted healthcare treatments at charitable trust-run hospitals in the city and state.
ADVERTISEMENT
The state government's move came after an email written by Vaibhav Worlikar, an activist from Worli, who raised concerns about the need for increasing both categories' slabs so that more people could benefit.
While health experts have welcomed the move, they say the government needs to be considerate, as there have been instances in the past wherein hospitals under charitable trusts, not adhering to the directives of the state charity commissioner and usually civic and state-run hospitals, run out of free medicines, compelling poor patients to get them from chemists.
They have also demanded that while the charity commissioner needs to keep a strict vigil on trust-run hospitals' adherence to directives, the state government must also take a proactive step by making budgetary provisions to provide for tests and medication if it is seriously concerned about the well-being of the marginalised.
Dr Wiqar Shaikh, professor of medicine, Grant Medical College and Sir JJ Group of Hospitals termed the government notification of February 28, 2023, which was released on March 3, 2023, a welcome step.
He, however, added that there is no clarification as to the health benefits for people under both categories or whether indigent or weaker-section patients would have to pay for their investigations and medication. He also stated that unfortunately, most medication is not available at government-run hospitals.
Dr Shaikh said that under the new scheme if patients are asked to pay for their investigations and medication, it would be financially burdensome. According to Dr Shaikh, at government-run hospitals, a common blood test costs R400, an electrocardiogram R60, an X-ray R60, ultrasonography R120, a CT scan R350 (not including the cost of contrast medication, R600), and an MRI R2,000, plus the cost of contrast medication, R1,000.
Dr Shaikh explained that in government hospitals most medications not being available, so patients have to buy them from chemist shops. He stated that the recent news that the cost of medicines will increase in India by 12 per cent, spells disaster for poor patients.
Also Read: Delhi govt closely watching Covid-19 situation; Kejriwal to hold review meeting
He added that in Maharashtra, under the Mahatma Jyotiba Phule Yojana, patients who reside in the state and possess an orange ration card are eligible for free treatment at government-run hospitals, with a total limit of R1.5 lakh per patient. He explained, however, that the number of people possessing such ration cards is very limited and therefore, this Yojana is not available for other patients.
Dr Shaikh said that it is imperative that the state government provide a clarification on the new scheme and if not yet done, include free investigations and medicines.
Significant burden on poor
Dr Subhash Hira, professor of global health, University of Washington-Seattle and member of the health core group of G20, said, "The state government's notification will help more people to avail themselves of various schemes and benefits, including health ones. However, it is not clear from the notification whether or not all laboratory tests and essential medicines will be done and provided free of cost by the treating hospitals."
He added, "Health experts are aware of the soaring costs of pre-diagnosis/laboratory test and the planned 12 per cent increase in the price of essential medicines from next month will add a significant burden on the poor and marginalised, which may constitute about 40 per cent of the state's pollution"
Comprehensive healthcare system a must
"And that to ensure social security of the poor and marginalised people, there should be a clear budgetary provision for health, wherein laboratory tests and essential medicines should be made available without this population having to pay out of their pocket. Existing health schemes like Mahatma Jyotiba Phule Jan Arogya Yojna and others are only for highly specialised healthcare, which is beyond essential health packages/services and therefore the government should be considerate to deliver comprehensive healthcare services that are inclusive of laboratory tests and medicines for the poor," he stated.
Holistic approach
"In a period when inflation and the cost of healthcare is escalating exponentially, the decision to increase the annual income slabs of indigent and weaker-section families is commendable and reassuring," said Dr Ketan Vagholkar, professor of surgery at DY Patil Medical College.
He added, "However, elaborate clarification is necessary for situations, wherein more costly diagnostic tests, ICU management and expensive medication are required during the course of treatment of complex diseases such as heart and cancer ailments. Provisions for costs incurred while managing complications also need to be considered. Therefore, a holistic approach has to be considered to cover the entire spectrum of possibilities, while setting the benefits for the downtrodden section of society," said Dr Vagholkar.
Complete medical care need to be given
Dr Santosh Bansode, emergency medicine specialist, termed the decision to increase the cover for free health treatment for some a nice initiative. "Now many more people can avail of this facility. But the cost of diagnostics, lab testing and medicines may be increased by 12 per cent next month and BMC and state-run hospitals do not provide free medicines anymore," he said.
"Even though people with low income will get free health treatment, they have to buy medicines, as drugs are not supplied free of cost in charitable hospitals or even civic/state-run hospitals. In such a situation, they should be able to afford medicines and if they can't, their treatment will be inadequate and they will suffer. Policymakers should come up with a scheme which can allow indigent and economically weaker patients to get complete medical care," said Dr Bansode.
Activist speak
Vaibhav Worlikar, the activist, said, "As per provisions of Section 41AA of the Bombay Public Trusts Act, 1950, it is mandatory for charitable hospitals to reserve and earmark 10 per cent of the total number of operational beds for indigent patients and provide medical treatment to them free of cost and reserve the same percentage of operational beds at a concessional rate for weaker-section patients. But unfortunately, a recent finding has revealed that most trust-run hospitals, nursing homes, maternity homes, etc, do not adhere to the directives and beds go vacant or are allotted to patients who can afford them."
Asked the reason for emailing the chief minister, Worlikar said, "The facilities should be in the larger interest of the common public, and the income range in a family of four to five is over an above R85,000 annually, and hence the email was sent so that more and more families could avail the state government benefits of various schemes including healthcare ones."
What next
Worlikar also believes that medicines and lab tests should be provided free of cost and at concessional rates, and said he would be writing again to the chief minister, requesting him to consider making laboratory tests, diagnosis and even medicines free of costs to those falling in the indigent category and providing these services at concessional rates for those under the weaker section.
He also requested the state government and charity commissioner to carry out surprise checks and audit charitable hospitals, nursing homes, maternity hospitals, civic and state-run hospitals to ensure that poor patients are treated as per the prevailing norms and indigent patients' funds are maintained and used for needy patients.