Western Railway introduces access controlled parking facility at Bandra Terminus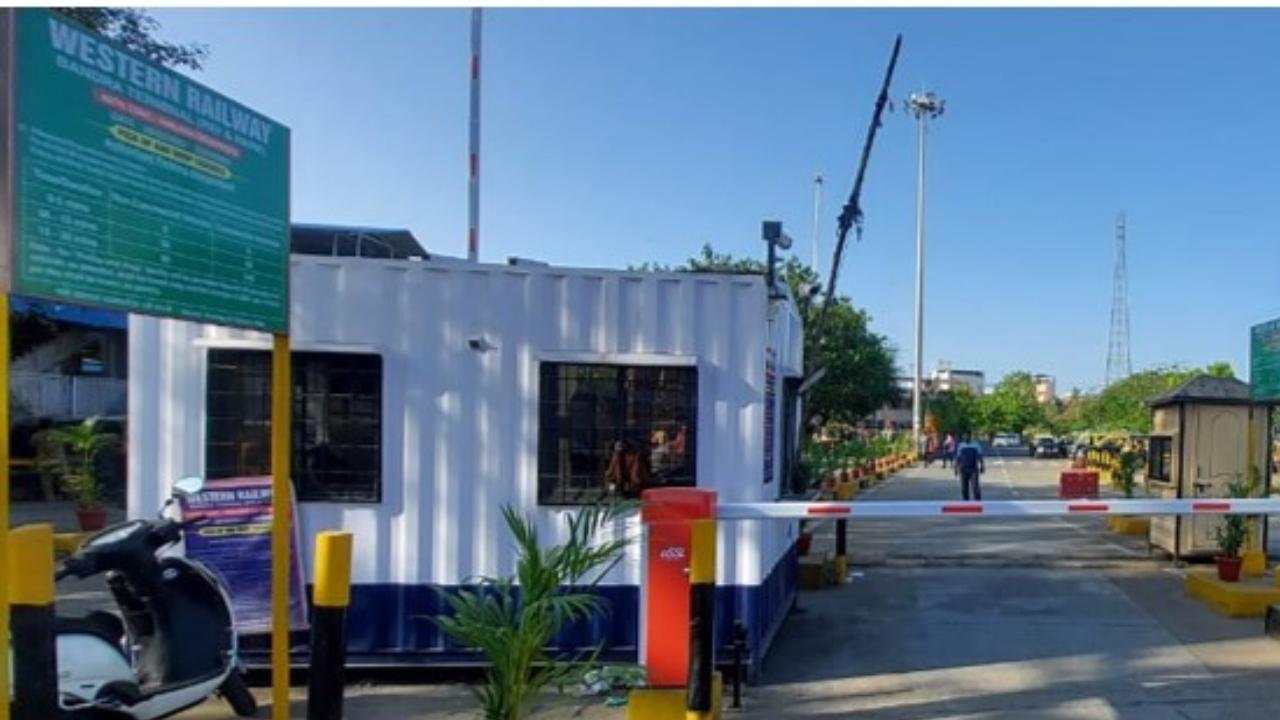 Pic/Western Railway
The Western Railway on Thursday said that the entry and exit at Bandra Terminus will now be speedy and systematic after the newly introduced access controlled parking facility. 
In an official statement, the Western Railway said that to make entry and exit convenient at one of Mumbai's busiest stations viz. Bandra Terminus, Western Railway has introduced access controlled parking facility at the station.
ADVERTISEMENT
It said that this newly introduced facility will provide great convenience to the passengers reaching at the station in their private vehicles. 
Also Read: Mumbai Metro: Railway station construction at Dadar, traffic diversions issued
According to a press release issued by Sumit Thakur, Chief Public Relations Officer of Western Railway, "the Parking facility has a modernised approach for controlled entry and exit with the installation of 'Mechanised Boom Barrier System'. Designated 'Pick Up' and 'Drop Points' have been created for passengers near the station building."
It said, to ensure ease of movement and to make the station premises congestion free, dedicated lanes for Auto, Taxi and Private Vehicles have been provided.
It further said that besides ample parking space for all types of vehicles, round-the-clock CCTV surveillance system has been installed in the parking area to ensure the safety of passengers. Western Railway is committed to providing better passenger facilities at its stations to make their journey a pleasant one. With this modern facility at Bandra Terminus station, passengers can make their travel convenient and safe.