Civic body starts Mission Rabies Free Mumbai, aims to inoculate 1.75 lakh strays; city reported 50,622 dog bite cases between Jan and Aug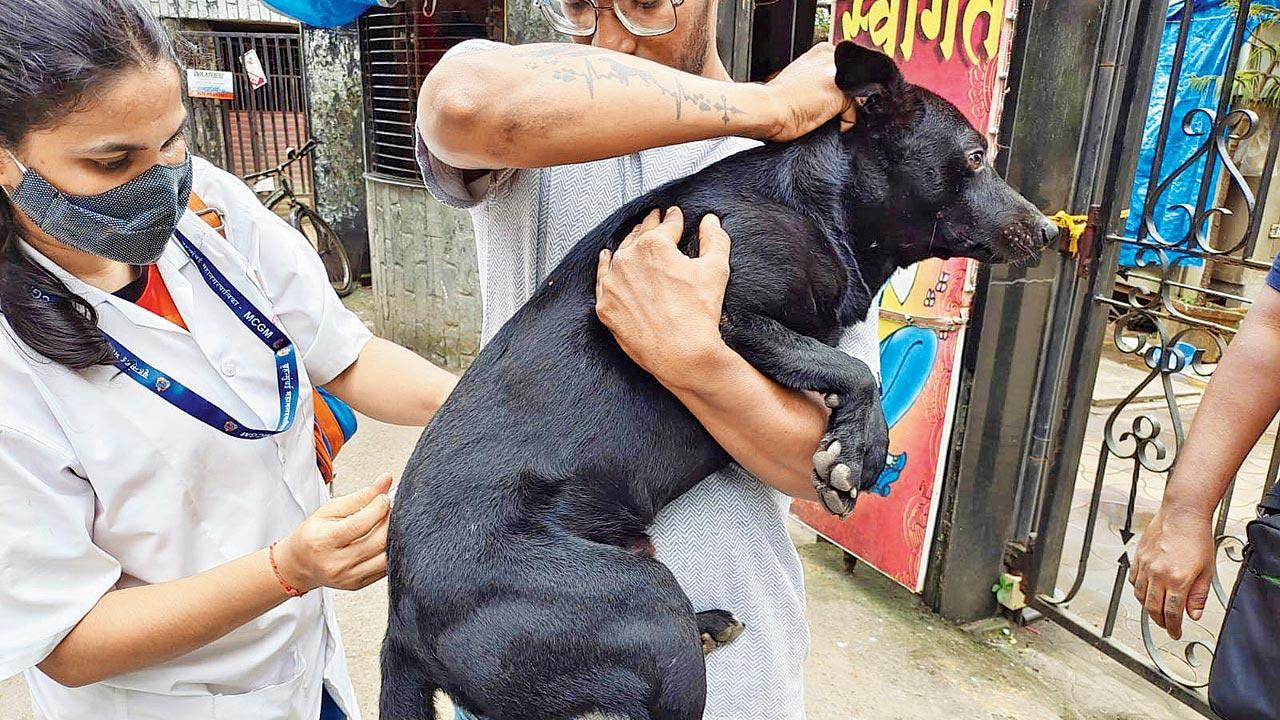 BMC staffers vaccinate a dog on Tuesday
Of the estimated 2.5 lakh stray dogs in the city, the BMC plans to vaccinate about 1.75 lakh under its Mission Rabies Free Mumbai. In the first eight months of this year, the city reported 50,622 dog bite cases. The vaccination campaign started on  Tuesday, on the eve of September 28,  which is observed as World Rabies Day.
Rabies is a preventable viral disease often transmitted through the bite of a rabid animal. The virus infects the central nervous system of mammals, ultimately spreading the disease to the brain and causes death. 
Also read: Mumbai: BMC realises it forgot to jab Jogeshwari cattle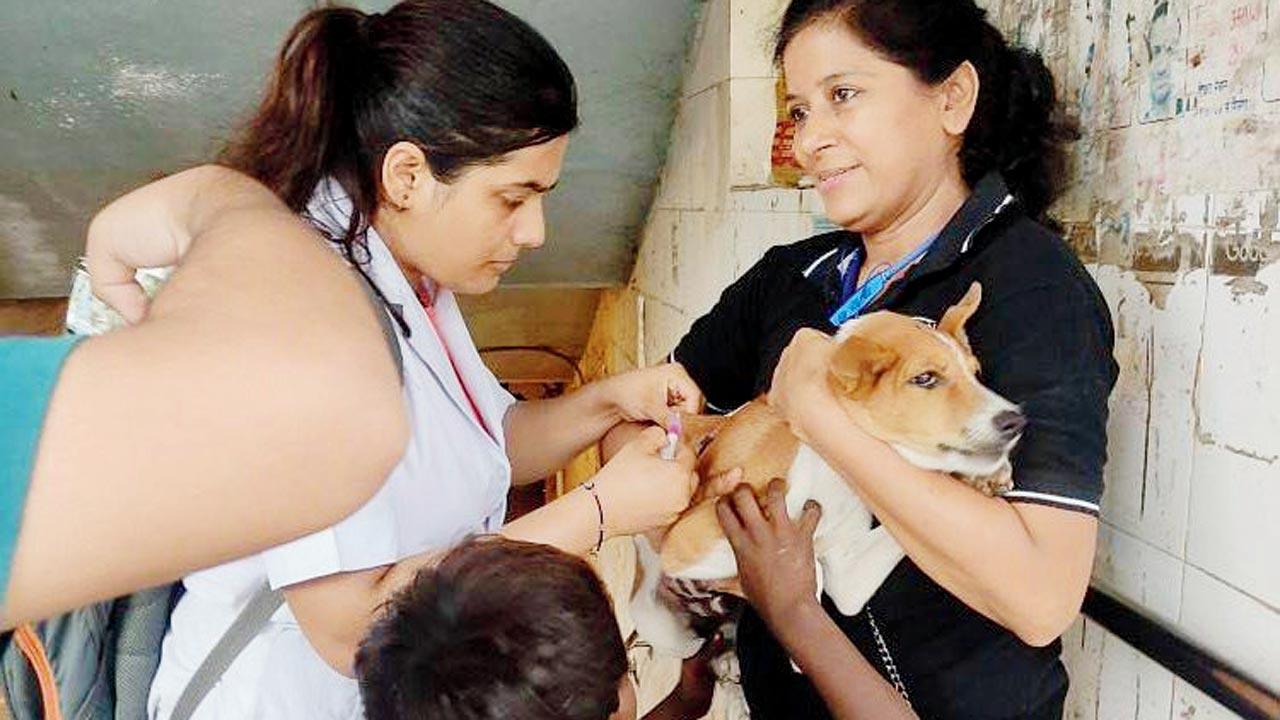 Dr K L Pathan, chief of BMC's animal husbandry department, said, "We are focusing on maximum vaccination. BMC staff, some NGOs, animal lovers, and veterinary college students are helping us. This programme will go on till November 9."
Dr Pathan said they will a continue with the initiative after the campaign ends. "We are planning to vaccinate the maximum number of street dogs. Rabies is a deadly disease but is 100 per cent preventable by vaccination." The corporation will spend about Rs 50-Rs 60 per shot. 
Sources said dogs are usually vaccinated when they are brought for sterilisation. While 12 organisations used to help the BMC neuter the strays, only seven of them are associated with the BMC now. This has affected sterilisation as well as vaccination.
"This is the first time we are vaccinating dogs separately," said Dr Pathan.
"If 70 per cent of the population is given the vaccine for any disease, 100 per cent of the population can be protected. This formula is also applicable to dogs that are not naturally born with rabies. It is transmitted," said a civic official. Of the estimated 2.5 lakh street dogs in Mumbai, 25-27 per cent are vaccinated, an official said. 
"Vaccines should be given once every two to three years. We will continue this mission every year," the official said. 
BMC will mark the vaccinated dogs and upload their identification marks on its GPS-based app. "So there will be no problem in finding a vaccinated dog," said the official.
Between January and August this year, BMC sterilized—and vaccinated—7,773 dogs. Last year it neutered 17,534 strays.