Officials say at this rate it will be impossible to open two lanes of the bridge to traffic in May as civic work cannot start till demolition is finished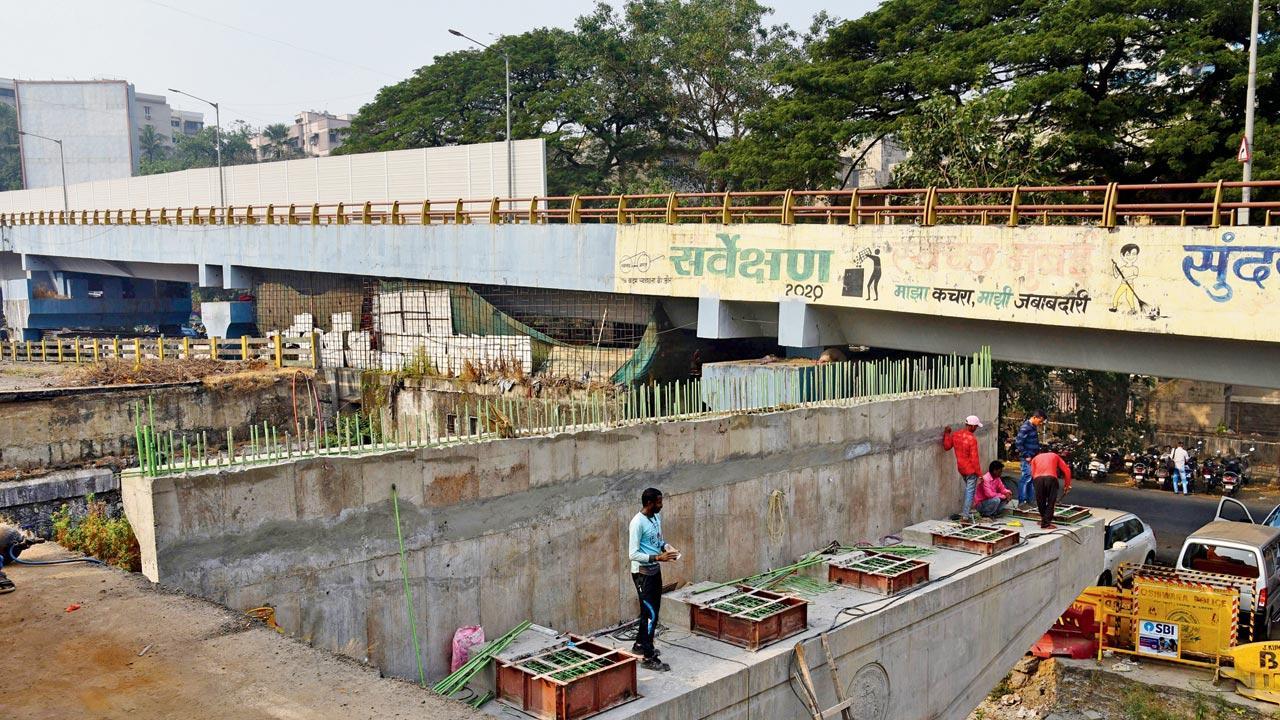 The dangerous Gokhale bridge has been shut since November 2022. Pic/Nimesh Dave
A spot visit to the Gokhale bridge site in Andheri has got BMC officials wondering if they will be able to make good their promise to Mumbai and have it partially opened by May this year. They have expressed concern over the slow progress of demolition work on the bridge. The piling and foundation work of the new bridge can start only after the demolition, said BMC officials. 
A meeting with Railway Administration will now be held on February 7 to speed up bridge work.  Additional Municipal Commissioner P Velarasu along with the engineers concerned visited Gokhale Road bridge on Thursday. The bridge has been closed to traffic since the first week of November after a structural audit report found it dilapidated and dangerous. 
ADVERTISEMENT
The Railways agreed to demolish the part of bridge that ran over the railway tracks. The Civic body issued a press note stating, "The railway contractor has completed only 30 metres of the 80-metre bridge in the last two months. Only after the complete demolition of the railway bridge can the municipal corporation speed up the rest of the work.  In this regard, a joint meeting of the municipal corporation and Railways has been organised at the BMC headquarters on February 7."
Also read: Mumbai: Will take over Gokhale bridge work mid-February, says BMC
"After visiting the spot, we have learnt that not even half of the bridge has been demolished. If the work goes at this speed, it will be difficult for us to construct the two lanes before monsoon," said an official from the bridges department. 
 The civic body has completed 70 per cent of the road on the north side of this flyover.  However, the work has not yet started on the southern side of the bridge as the Railways needs to complete the demolition work assigned to it. 
 
On Wednesday, the Railways has approved the concept plan submitted by the municipal corporation for reconstruction of the bridge. P Velarasu has directed BMC officials to complete the work within the stipulated time so that two lanes of the bridge can be completed and opened for traffic by May 31, 2023. Do you think Budget 2023 will meet aspirations of common man?