Twenty three-year-old, who was attempting to escape to Dubai, was apprehended due to Mumbai Police's lookout notice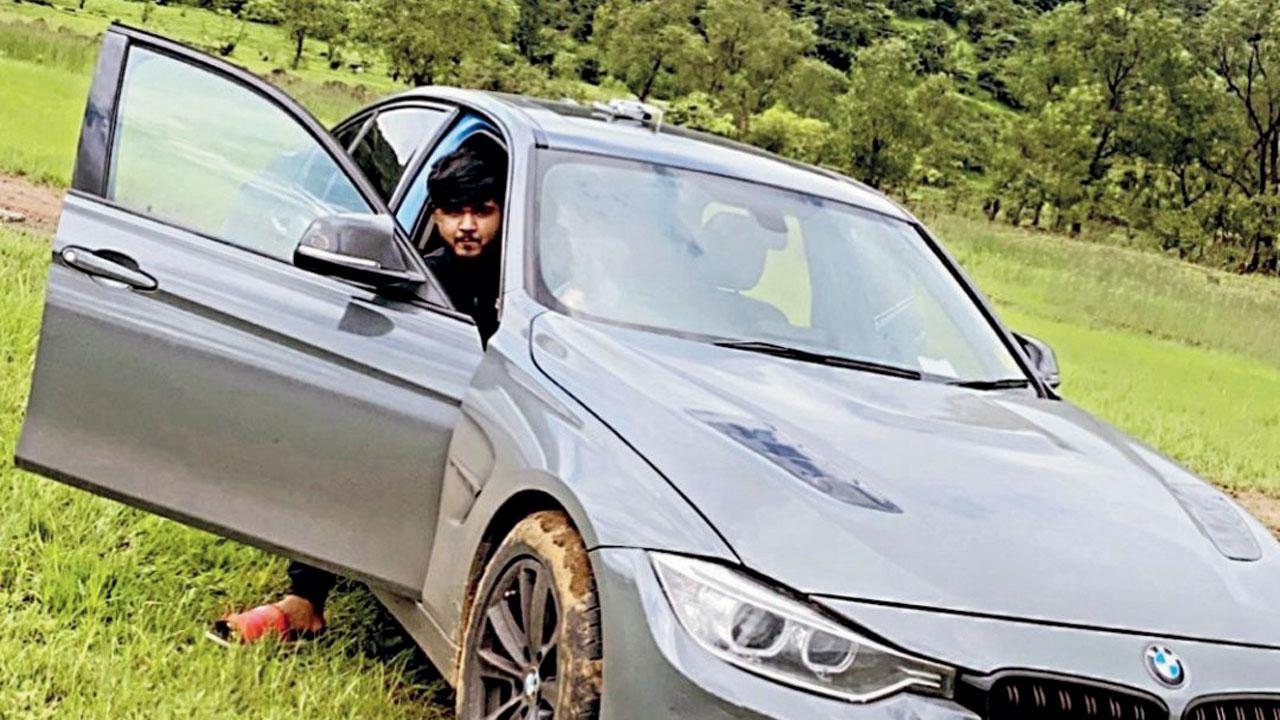 Arrested accused Keith Salome Menezes with his BMW before the accident
Keith Salome Menezes, the 23-year-old prime suspect in the BMW hit-and-run case, was arrested by Mumbai police at the Hyderabad airport on Saturday. Keith was fleeing to Dubai, but the lookout circular (LoC) issued against him derailed his plan.
mid-day has been persistently reporting on the hit-and-run case, providing vital leads on the BMW that knocked off two-wheeler rider Harry Bastian, who fell off a flyover in Kandivli and died. A case had been registered at the Samata Nagar police station on August 29, but the police had not made any headway for nearly a month. The family then approached mid-day.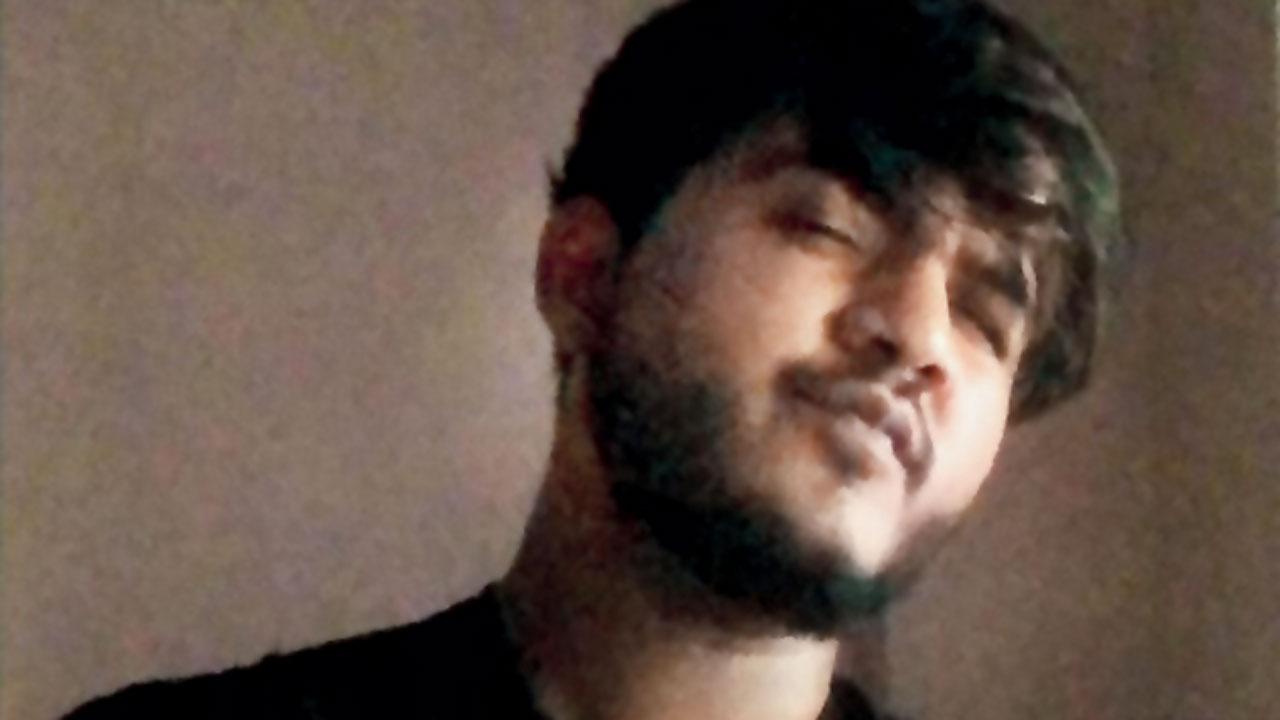 Joint Commissioner of Mumbai Police (Law and Order) Vishwas Nangre-Patil told mid-day that Menezes was detained at the airport itself. "One team was immediately flown to Hyderabad for necessary action," he said.
After Menezes was taken into custody, Zonal Deputy Commissioner of Police Somnath Gharge said, "He was trying to flee the country. He reached Hyderabad and was about to board a flight for Dubai. But, he was detained at 4.30 am on Saturday."
Also Read: Mumbai traffic: 22 roads closed, 18 one-way in city for Dussehra and Goddess Durga idols immersion
Menezes is now being brought to Mumbai. "The team will reach Mumbai by Saturday night and the wanted accused [Menezes] will be produced before court on Sunday," Gharge said. He further said that the BMW car is yet to be located.
Menezes is a resident of Mira Road, but he's a frequent flier to Dubai, where his parents live. He was allegedly behind the wheel of the BMW that hit Bastian.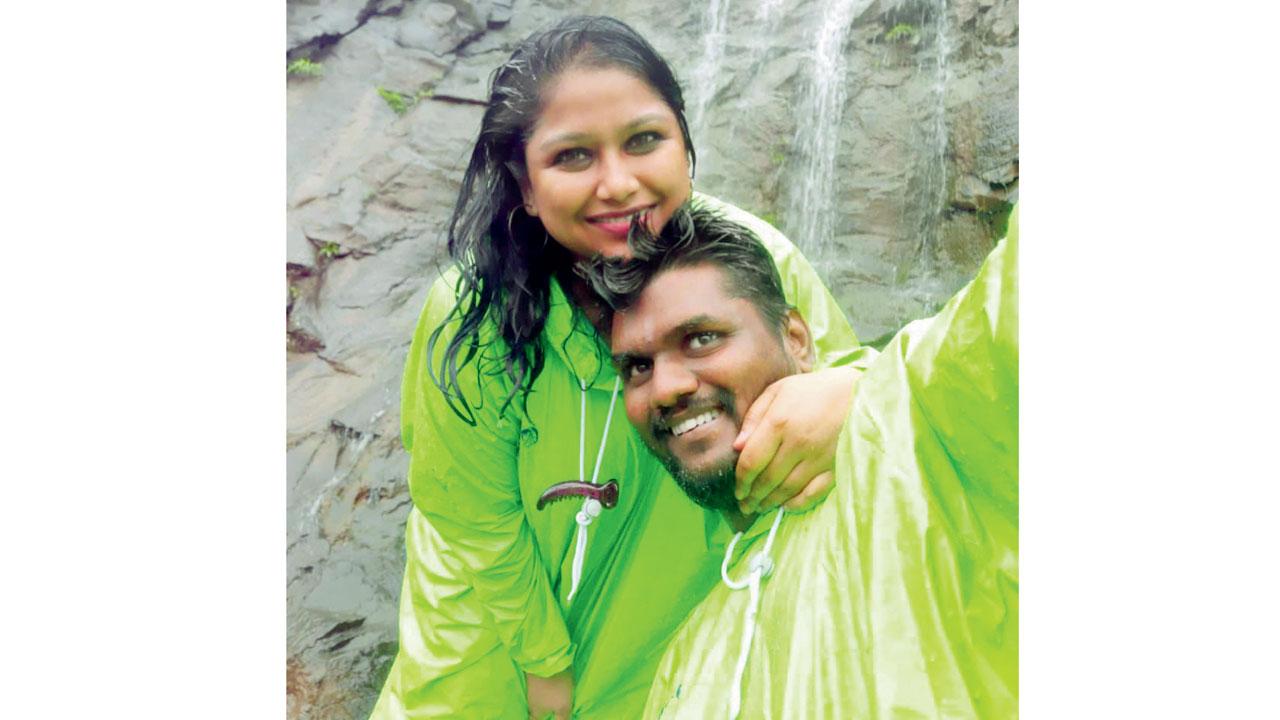 Victim Harry Bastian with wife Jyoti
Bastian, a Thane resident, was returning from his office in Malad in the early hours of August 29. He died on the way to hospital. According to eyewitnesses, the BMW was speeding, and didn't even stop to check on the biker.
In a bid to track down the speeding high-end car, the investigating team scanned multiple CCTV footage, but the registration number plate was illegible. 
After mid-day published the first story on September 26, a garage owner from Andheri got alarmed and approached the MIDC police to inform them about a BMW that was brought to his workshop. The police, however, did not entertain him.
According to the garage owner, the BMW was brought to the workshop at 9.20 pm on August 29, and was not repaired for nearly a month over pending bills of R1.5 lakh. 
After the garage owner came in contact with the correspondent and photographs of the BMW with its fender damaged on the left side were published on September 28, Menezes got alarmed and retrieved his vehicle from the garage after clearing his bills.
mid-day learnt that Menezes, who studies in a college in Bandra, had not returned to his home in Mira Road, where his grandmother and sister are living at present, since the accident. 
Elizabeth Bastian, the grieving mother of the deceased, thanked mid-day for its persistence. "Had you not published the story, my son's killer would not have been arrested. Now, I want to see his face." Bastian's wife Jyoti, while thanking the newspaper, said the police had not informed them about the development.