While cops await post-mortem reports, resident of building says geyser could have caused deaths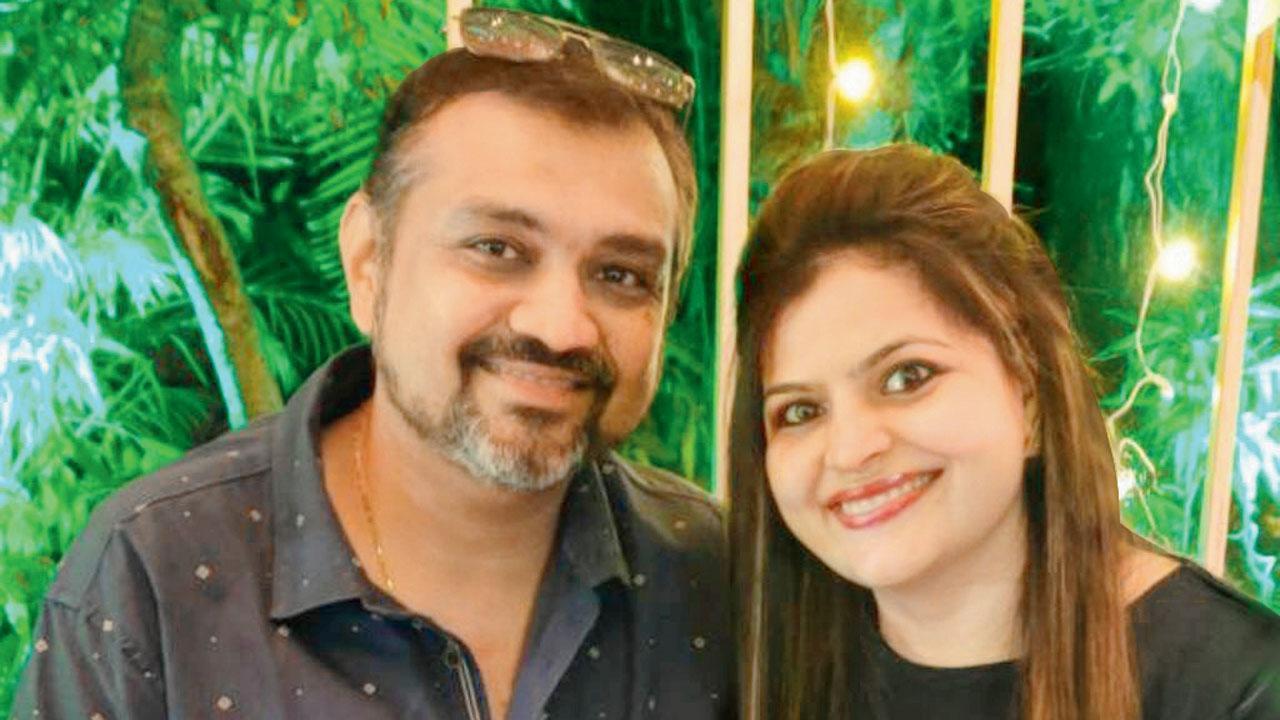 Deepak and Rina Shah
A couple was found dead in mysterious circumstances, in the bathroom of their flat in a Ghatkopar high-rise on Wednesday. The Pant Nagar police said Deepak, 42, and Rina Shah, 39,  were found with the shower running. While the post-mortems will be done on Thursday, a resident of the housing society said the geyser could have caused the deaths. The Pant Nagar police have filed an Accidental Death Report (ADR) in the case.
The incident came to light when on Wednesday morning, a maid working for the Shahs, who stayed in G wing in flat number 501, arrived for work. She rang the door bell several times, but nobody answered the door. The maid then called Deepak's mother who gave the mobile phone number of a relative living nearby. The police said the relative arrived and opened the door with a spare key.
ADVERTISEMENT
Also read: Mumbai Crime: Woman's live wire bait for thief kills teen neighbour
"There was nothing suspicious inside the home, the relative found the shower running in the bathroom, and both of them lying on the floor. They were rushed to Rajawadi Hospital, where doctors declared them dead on arrival," said DCP (Zone 7) Purushottam Karad. A resident of Kukreja Tower said the geyser could be blamed for the deaths.
According to police sources, the bodies were naked and had no injury marks. Deepak had a business a couple of years ago but currently was jobless. The post mortem of both bodies will be done on Thursday. The police are awaiting the report. Do you agree with the management`s decision of only letting devotees offer jal abhishek at Babulnath temple?