Nearly three weeks after receiving BMC's request for action against killers, Dindoshi police station has not even registered an FIR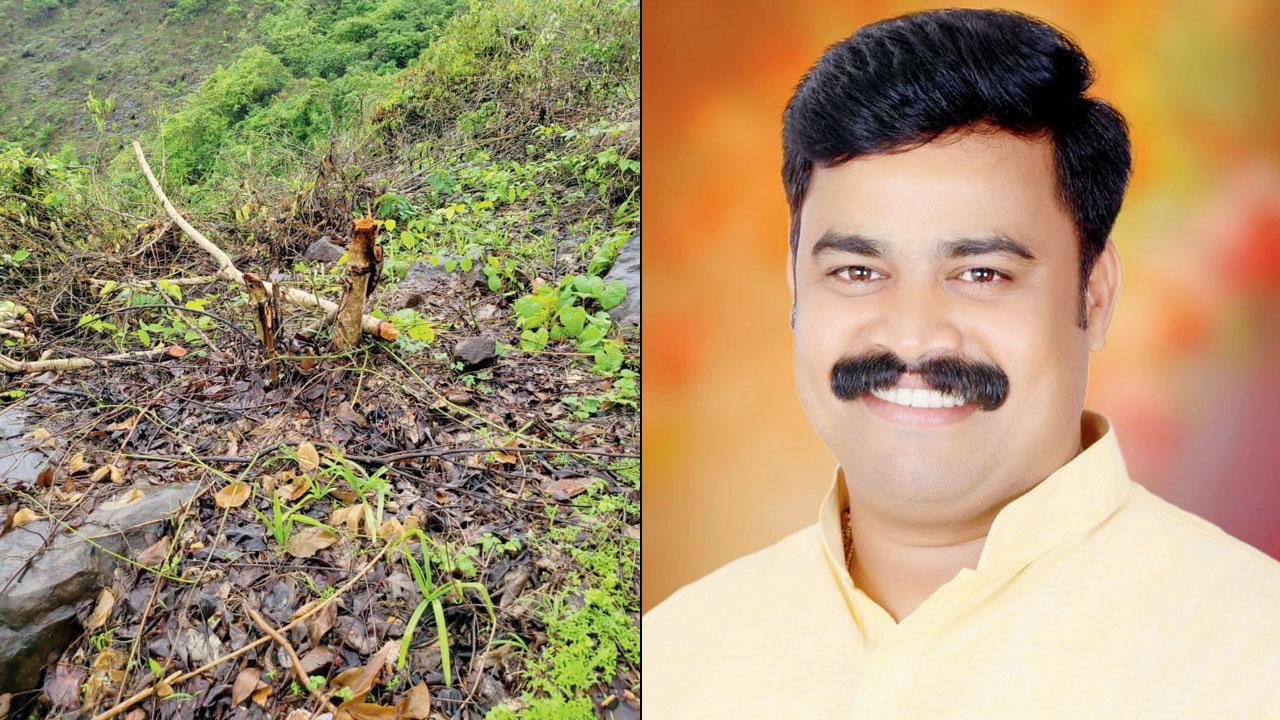 A chopped tree on the Goregaon plot, shared by the complainant Bhaskar Parab (right)
Over 500 trees have been illegally chopped on a private plot being developed by Raheja Constructions in Goregaon, but the police are dawdling over taking action, a local resident has alleged. According to Bhaskar Parab, the BMC sat on his complaint for over a month before forwarding it to the cops, who are yet to register an FIR.
An official from the developer's side has rubbished the charges and said they have all the permission from the forest department. Under the Maharashtra (Urban Areas) Preservation & Protection of Trees Act, those indulging in unauthorised tree cutting can be penalised as well as imprisoned. On July 4, Parab wrote to the BMC about the alleged illegal felling of trees near Kotak IT Park. In his letter, Parab said the property belongs to a private trust and is being developed by Raheja.
When his complaint elicited no response for more than six weeks, Parab said, he escalated the matter to senior BMC officials. On August 26, the civic body wrote to the Dindoshi police station confirming that 560 trees had been felled without permission. However, the civic body's letter doesn't mention the name of the developer.  Despite the BMC's request to take action against those involved in killing trees, the Dindoshi police took more time to act. On September 26, the cops registered a non-cognisable office, which is mostly invoked in case of minor issues.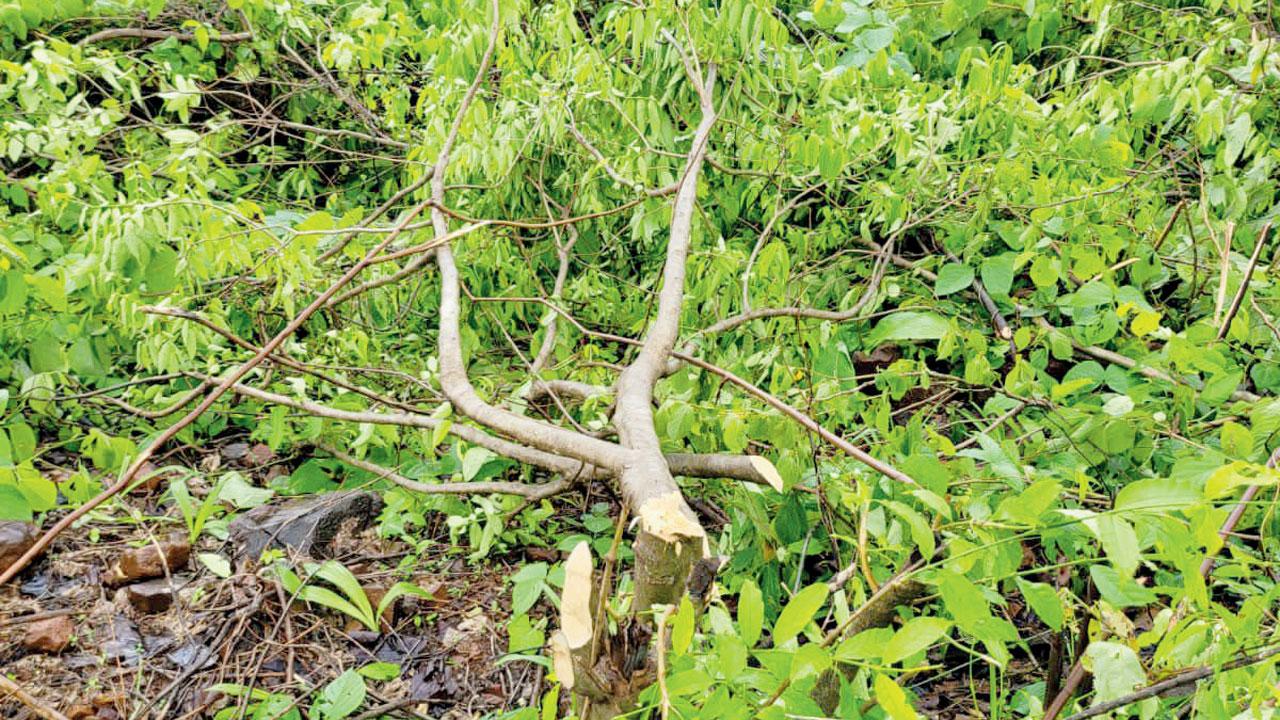 One of the trees that were allegedly illegally felled on the Goregaon plot in July. This photo was shared by the complainant
"When it comes to Aarey, everyone [politicians, administration and even environmentalists] makes noise and immediate action is taken. But, when it comes to the same issue at other sites, even a few kilometres away from Aarey, there is hardly any movement," said Parab, who is a local MNS leader and an advocate. Citing the delay and the NC, Parab said he is unsure if anything concrete will come out of his complaint. "Time lost in registering and investigating the case will lead to loss of evidence, which will help the culprits."
Also Read: Mumbai: Half the year gone yet BMC students await new uniforms
Mahendra Chande, an official deployed by the developer at the Goregaon site, rejected the charges levelled by Parab. "The complaint [against the developer] is baseless and has been done with malafide intention. We have all the necessary permissions from the forest department," said Chande over the phone.
BMC-police slugfest
The BMC and the police sought to put the ball in each other's court. "In this case, further action needs to be taken through the police. As per our investigation report, a cognisable case has been registered. Further court action is to be taken by the police," said Pravin Gosawi, deputy garden superintendent of BMC. Asked why the police didn't register an FIR, Jeevan Kharat, senior inspector of Dindoshi police station, said, "BMC officials should come forward to register the case. We are willing to take the FIR."
Environmentalists fume
Environmentalist Stalin D from NGO Vanashakti said, "This is a clear case of corruption where the culprits are being protected. FIR is a must and it is only the beginning of the process which should eventually lead to the prosecution of the guilty. Not just that, all construction proposed or underway at the site must be immediately stopped and the site is restored."
Green activist Zoru Bhathena was equally aghast. He said, "The Maharashtra Tree Act was enacted in 1975 for protecting, preserving and enhancing the tree cover in our city. It provides strict penalties and imprisonment for illegal cutting. But, look around. Has Mumbai's tree cover been protected? Has it improved? How many people have been imprisoned for illegal tree-cutting?" He added, "The Tree act is followed mostly in its breach. And, sadly, our government is the biggest breacher of these laws."