As clamour to return home increases among enslaved Indians in Myanmar, Chinese monsters strike terror with deadly new tactic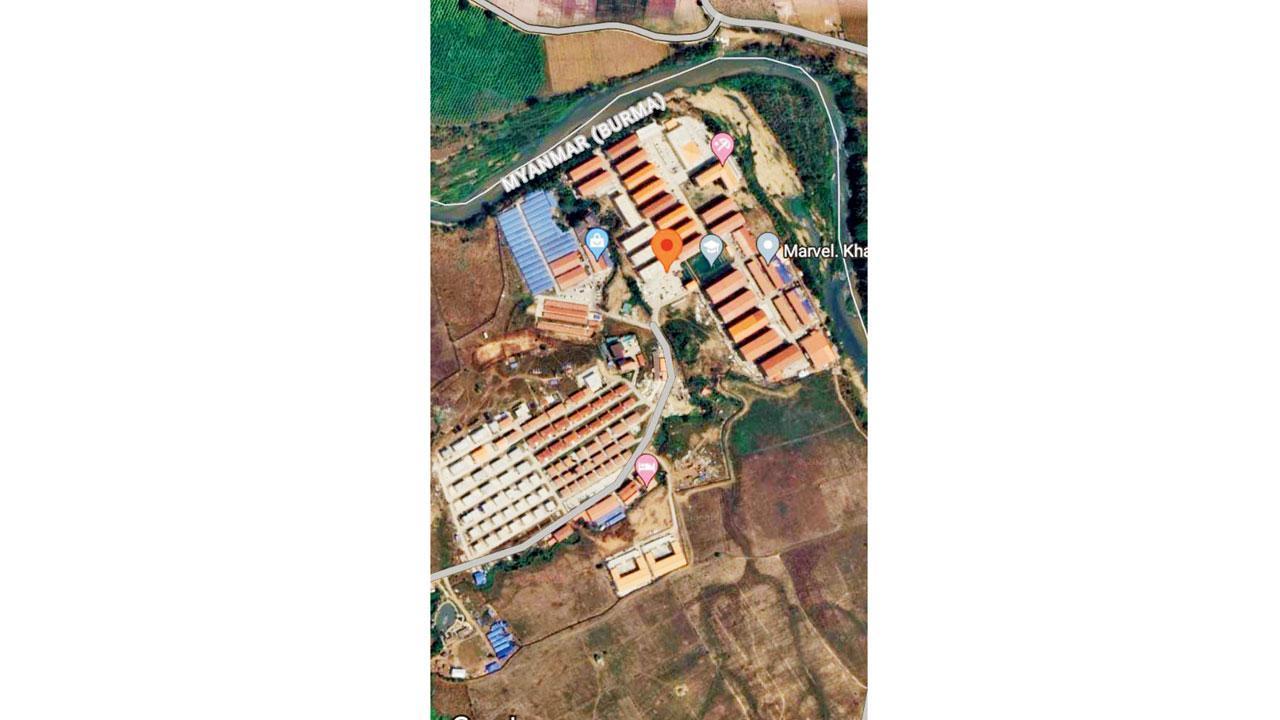 A Google map of an industrial park in Marvel Khat, Myanmar, where men are held captive
With the pressure mounting on the human slavery mafia in Myanmar and Thailand, the captors have worsened their torture techniques. mid-day, during recent conversations with the victims, has learnt that the Chinese captors are playing Russian roulette with those who demand to be released. Russian roulette is played by putting one bullet in the revolver and then pulling the trigger while the gun is aimed at their heads or throat. Those who survive this deadly game are then told to pay ransom in dollars. The mafia are also taking away their meal cards, leaving them to starve till the money is paid.
 
They are not humans, they are monsters. They do not show any mercy. They only care about the money. We cannot even think of fighting with them as they all are armed with assault rifles, revolvers and pistols," said a victim from Mumbai.
Scare tactics
"If anybody tells them that they want to return to their home country, the Chinese captors make them play Russian roulette. These monsters put one bullet in the revolver's cylinder and spin it. Then they place the gun on the neck and press the trigger. If the person survives, they are told to arrange for ransom money," he said.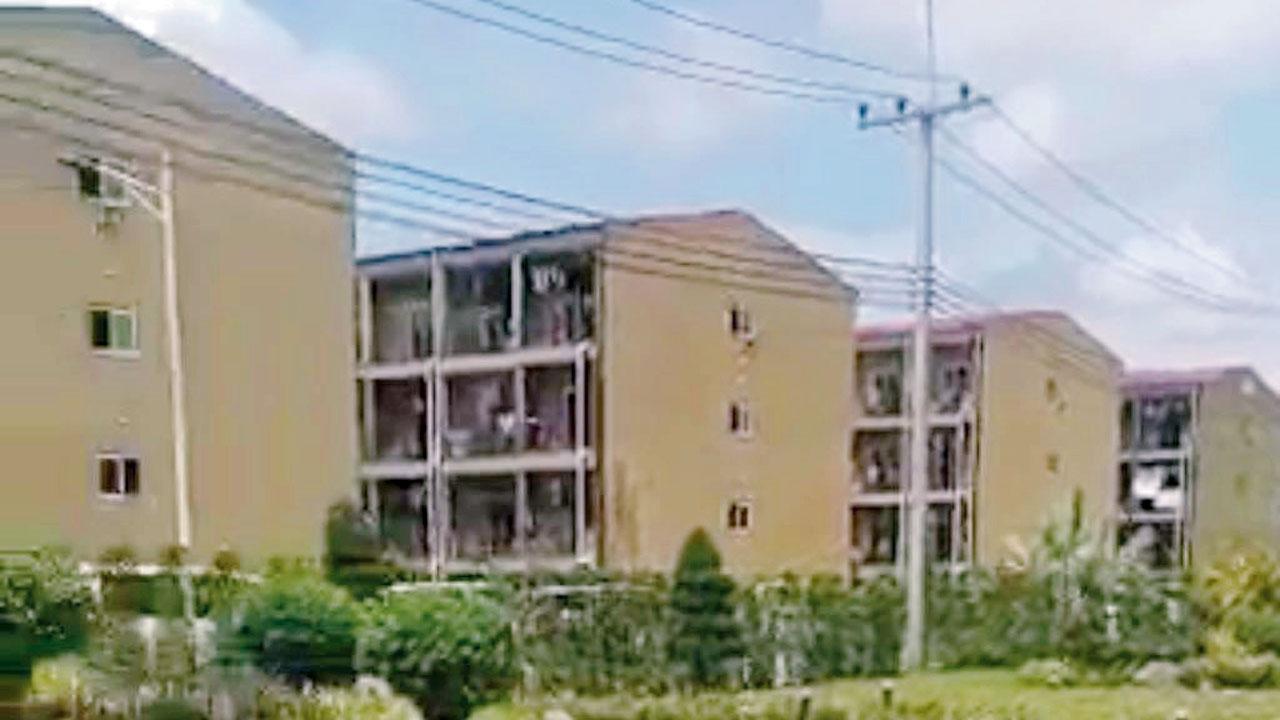 Image of a slave camp shared by a victim who spoke from Myanmar
The victim added, "They play this deadly game in the presence of other hostages so that others do not approach them to be set free. Because of this, people have stopped approaching them to set them free. Who will dare play this game? We are already being tortured with electric shocks, beaten up with iron rods which are also shoved in our body if we disagree with them or do not meet their target."
Also Read: Myanmar slave trade: Job racket victims send SOS from Thai border
Only US dollars
The wife of a Mumbai-based man who is held captive in Myanmar and forced to commit cybercrime said that those who have agreed to pay up for their release have to starve till the money is paid. Their meal cards have been snatched, she added.
mid-day has also learnt that the captors have reduced their demand from 20,000 US dollars to 2,000 US dollars [approx. Rs 1.65 lakh] to her husband. "I do not know about the deadly game, but my husband said the monsters have agreed to release him for 2,000 US dollars. I took a personal loan and transferred the money to his account. But the captors want to be paid only in dollars. Though there is a currency exchange counter at the camp, the people who run it do not know English. Now, we are trying to figure out a way to exchange the currency."
Journey to camp
Narrating her husband's ordeal, she said that he and two of his friends arrived in Bangkok on September 6. "My husband was promised a job as a salesman with a monthly salary of 1,000 US dollars. After they landed in Bangkok, they were taken to a hotel after a nine-hour cab journey. The next morning, the cab driver picked them up and dropped them with three armed Chinese nationals," she told mid-day.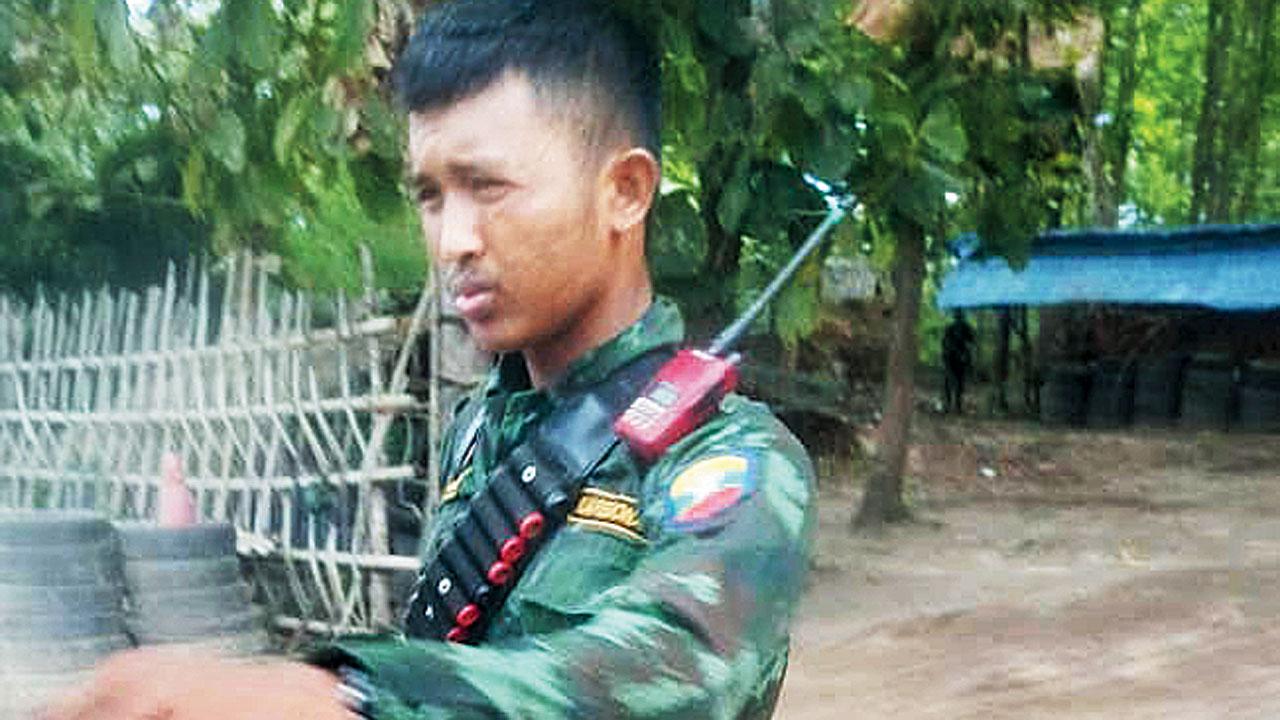 A gun-toting guard on the premises where the Indians are being forced into slavery
"They were then made to walk till the bank of a river, which is probably the border area in Mae Sot of Thailand. The trio then crossed the river and forced to walk for another one and half hours in a forest area before they reached the slave camp," the woman told mid-day.
Phones snatched, too
She said after they agreed to pay for his freedom, it has been difficult for her to contact her husband. "When they were undergoing training, they were given three iPhones but those were snatched after they agreed to pay. Now they are asked to make rounds of the huge campus as a punishment," she said. Currently, the three share one SIM card to communicate with their family and make arrangements for their freedom.
No money or meals
"On the day they arrived at the camp where thousands have been enslaved, my husband and his friends were given 5,000 Thai Baht (THB) each. That is equivalent to Rs 10,000. This was given to buy items such as food from the overpriced restaurants there or cigarettes." She added, "Since their meal cards have been snatched they either starve or have one meal for around 800 THB a day at the restaurant. Those who have already spent the money have nothing to eat at all."
Prostitution racket
Her husband has told her that most of the women kept in the prostitution wing of the camp are also victims of job fraud or human trafficking chains. "My husband said the women who are kept as prostitutes are educated and are in their mid 20s. A man needs to spend 4,000 THB for a couple of hours and 8,000 THB for whole night."
Vowed to file an FIR
The victims have pleaded with the Government of India to hasten their efforts to secure their safe release. "I have spoken to the embassy in Myanmar. They said it may take months to secure their release. So, I had no other option than to pay so that my husband can escape that hell," she said. She also added that she will file a case against the agent who lures innocent job seekers into this trap. "I am not going to spare the agent who was my husband's old friend. He introduced my husband to Emmanuel Greene saying that his company is expanding and it has a new office in Myanmar," she said.
"My husband was promised that he would be sent back to India after 5-6 months as the company plans to open an office here. It was because of this that he took up the job despite my opposition," she told mid-day, adding that the agent had also told them that the firm was just starting up and hence did not have a website of their own. "Relatives of the two who are stuck in Myanmar with my husband have also planned to take legal action against the agent and his wife, who is an accomplice. I have all the evidence."
5,000
Thai Baht given to victims upon their arrival