Victims in Myanmar tell mid-day how they are exploited every day and forced to commit cyber-crimes; plead for the Indian government's intervention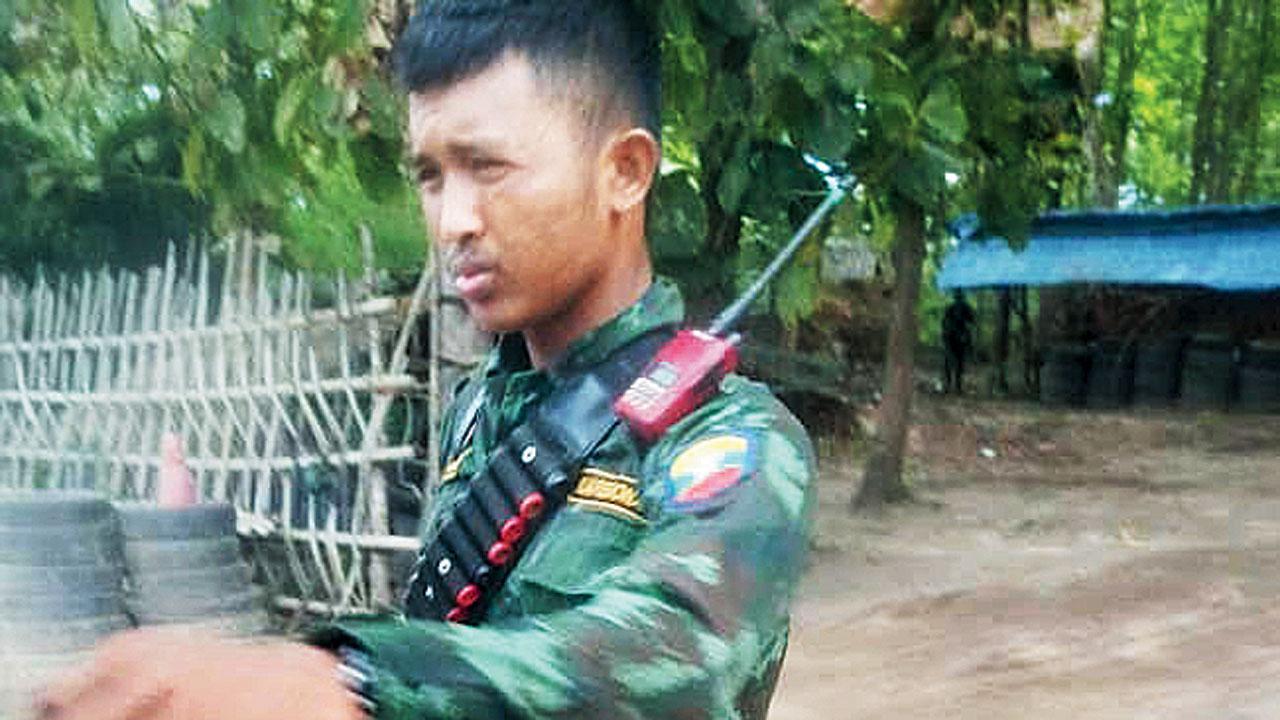 A gun-toting guard on the premises where the Indians are being forced into slavery
Bhai, bahut dar lag raha hai…pata nahi zinda bachenge ki nahin… aap article me mera naam mat dalna, nahin toh mujhe goli maar denge… kuch karo, bacha lo bhai." This desperate plea to mid-day came from a Mumbai man who is among at least 500 Indians held captive on the Myanmar-Thailand border and forced to commit cybercrimes on the orders of their Chinese captors. The victims have pleaded to the government to rescue them.
Reminiscent of labour camps of the past century, the victims, mostly from Tamil Nadu and Maharashtra, talked of the unspeakable torture that they are subjected to every now and then by human traffickers. Often, the victims are forced to coax other Indians to take up the "fantastic" job offers. mid-day has chosen not to publish their identities to ensure their safety is not compromised.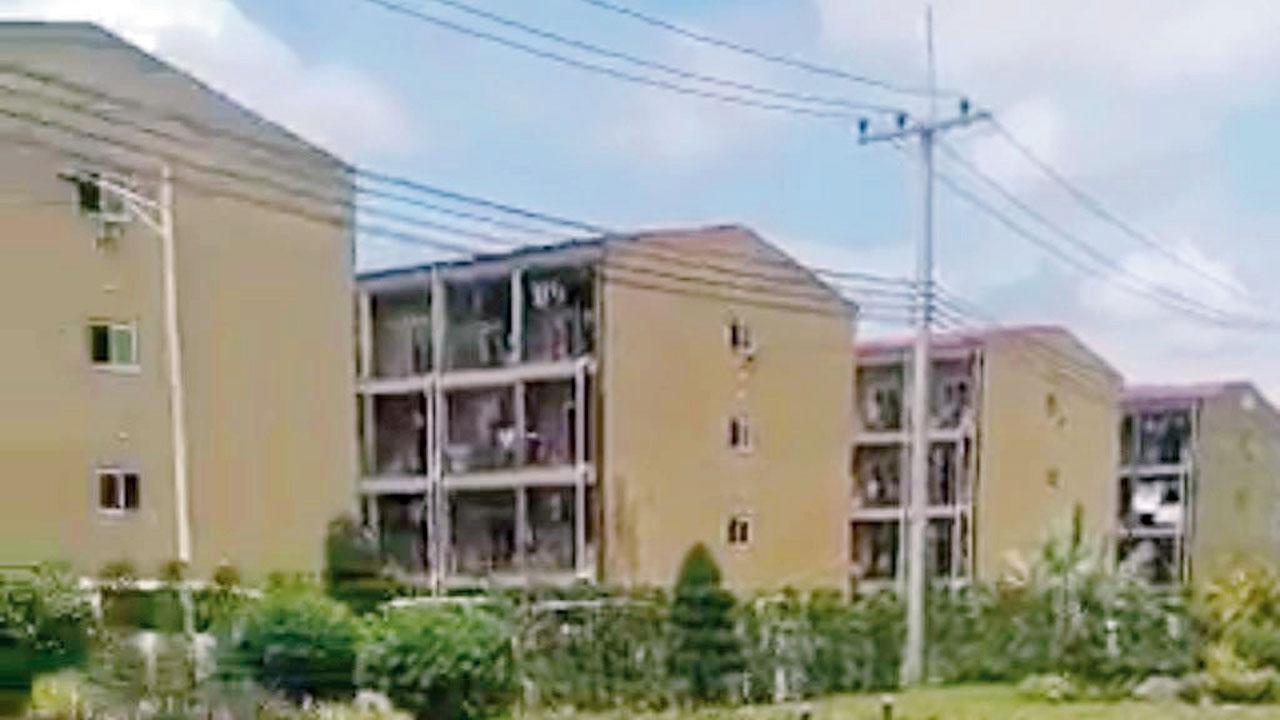 Victims said there are 36 buildings like these used for accommodation and workspace
mid-day has learnt from the victims that their captors speak in fluent Sino-Tibetan languages to the officers along the border between Myanmar and Thailand as they transport workers to the cybercrime factories in Myanmar. 
The Mumbai man told mid-day that his parents are unaware that he is subjected to beating, sleep deprivation and starvation if he fails to meet his target in scamming people online. The Chinese nationals running the show are using the victims to mostly defraud people under the guise of investment in cryptocurrencies. 
Other victims said their captors have made a cell, called 'Water Jail', where the "non-performers" and dissenters are kicked, given electric shocks, and iron rods are shoved into their rectum.
Also Read: Mumbai: 4 Italians held in Gujarat for 'Metro art' tried it in city but failed
Torture follows training
The wife of a victim from Mumbai said the torture doesn't start immediately for the new detainees. "They give enough time to train a new lot of detainees. During training, they are not given any targets. But once the training is over and a person does not meet a target, he will be subjected to brutal torture, which we can't even imagine," she said.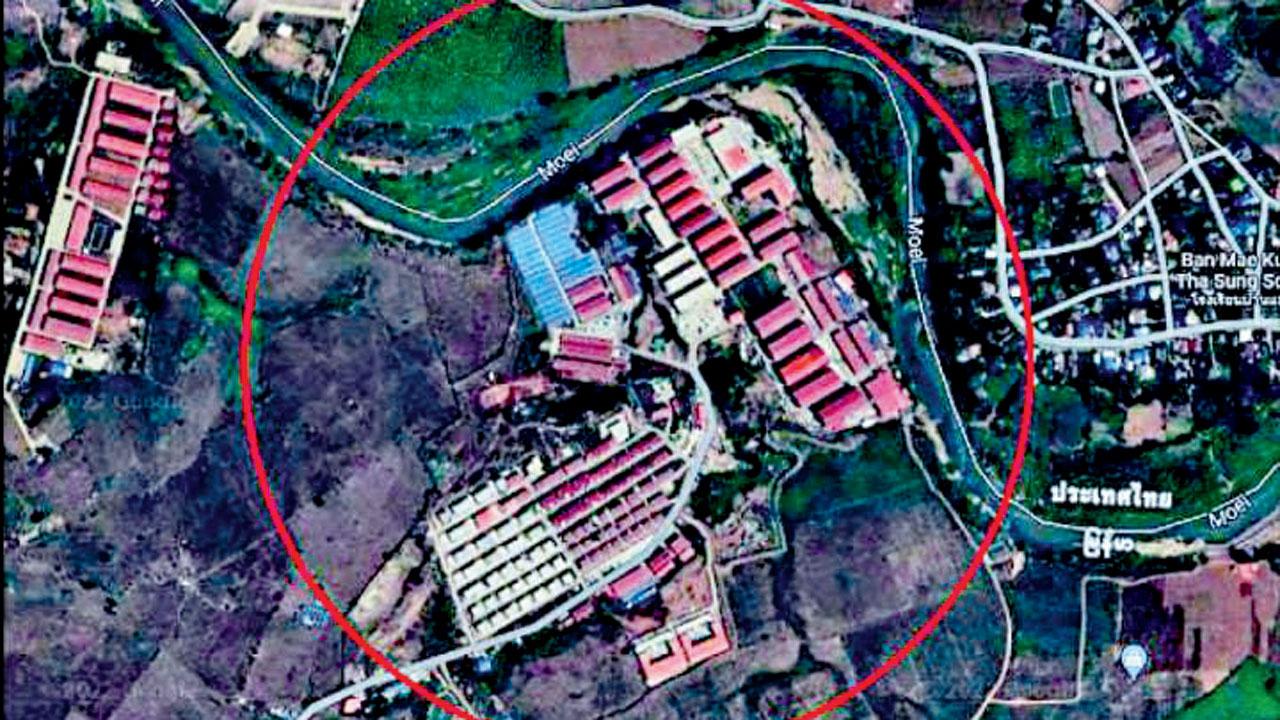 A Google map of a labour camp on Myanmar-Thailand border
Despite slogging away for 17-18 hours a day, the victims said they are given meals whose smell is enough to make one throw up. "They give us beef, pork and dog meat. The food stinks. The lentil soups are like hot salty water mixed with turmeric powder. Our condition is pathetic here. We all are deprived of sleep. We have to get up at 5 am else these monsters will punish us badly," said one of the workers held hostage in Myanmar.
Gun-totting guards
A victim said his area has 36 three-storey buildings that are used for their accommodation and work. "They are manned by gun-totting guards. More than one-and-a-half-dozen cyber fraud factories are operational here," he said.
"The shift starts at 7.30 am and goes up until 11 am. Then there is a recess for lunch. We get this time to talk to our relatives in India. We again have to report to work at 2 pm and continue until 5 pm. In the evening, we get a one-hour break after which we resume work again," said another victim.
"We are not given proper time to rest or think of anything else. We just have to follow the instructions of these criminals. Their body language is very very scary," he added.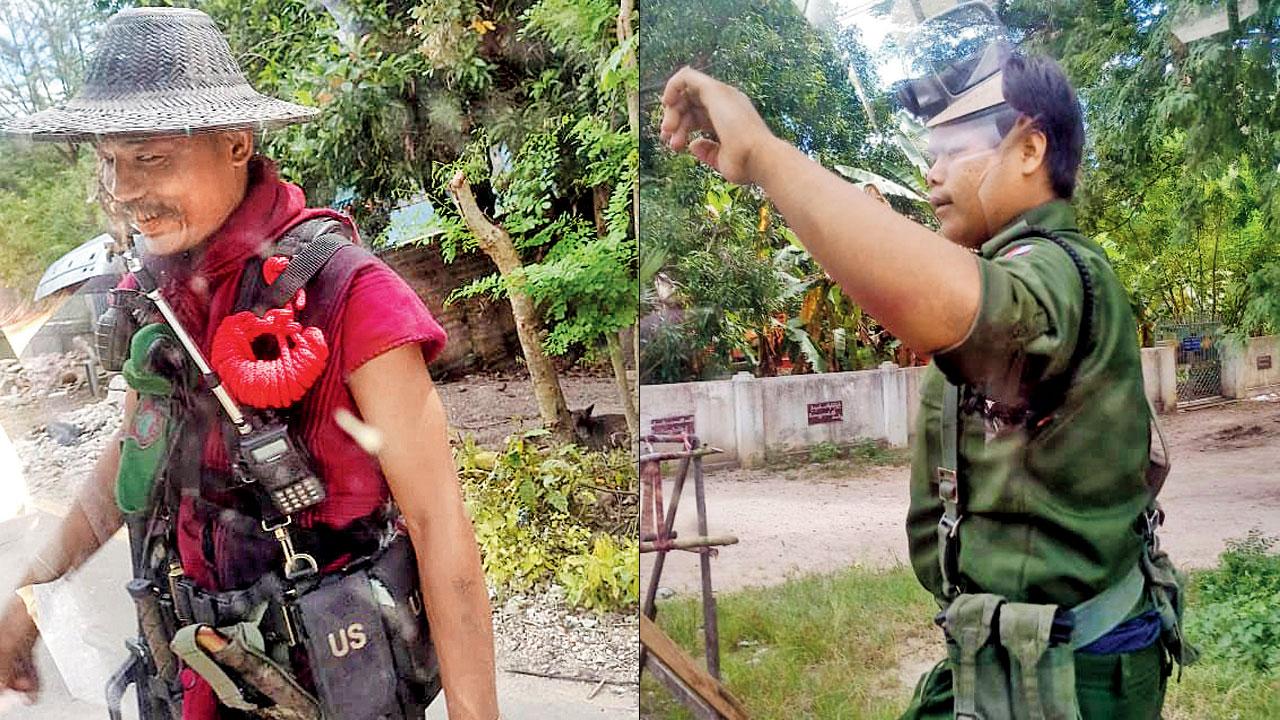 Armed guards on the premises where the Indians are kept
Each of the victims has been given two iPhone 11 to commit cyber fraud and an iPhone 8 for personal use. The captors have pasted a sticker with a strong adhesive on the lens of their cellphone cameras to ensure that they don't click any photographs or shoot videos.
"If we try to remove the sticker, the lens gets damaged," said a victim. "The WiFi network is also very poor and we cannot talk to anyone to share our ordeal in one stretch."
There is a living area where they sleep on their bunk beds. They have to make their own beds and wash their own clothes in the washing machines. The victims said they have been given separate plates, bowls and spoons, and there is one or two ACs in a room depending on the size.
Non-Indians victims, too
The wife of a victim from Mumbai said the Chinese operators have also tricked people from other countries. "Thousands of people are forced to commit cyber fraud by these traffickers. You cannot roam here and there without the approval of these fraudsters." She added, "My husband has told me everything but neither my parents nor in-laws are aware of the condition he is in. I request the Government of India to help us."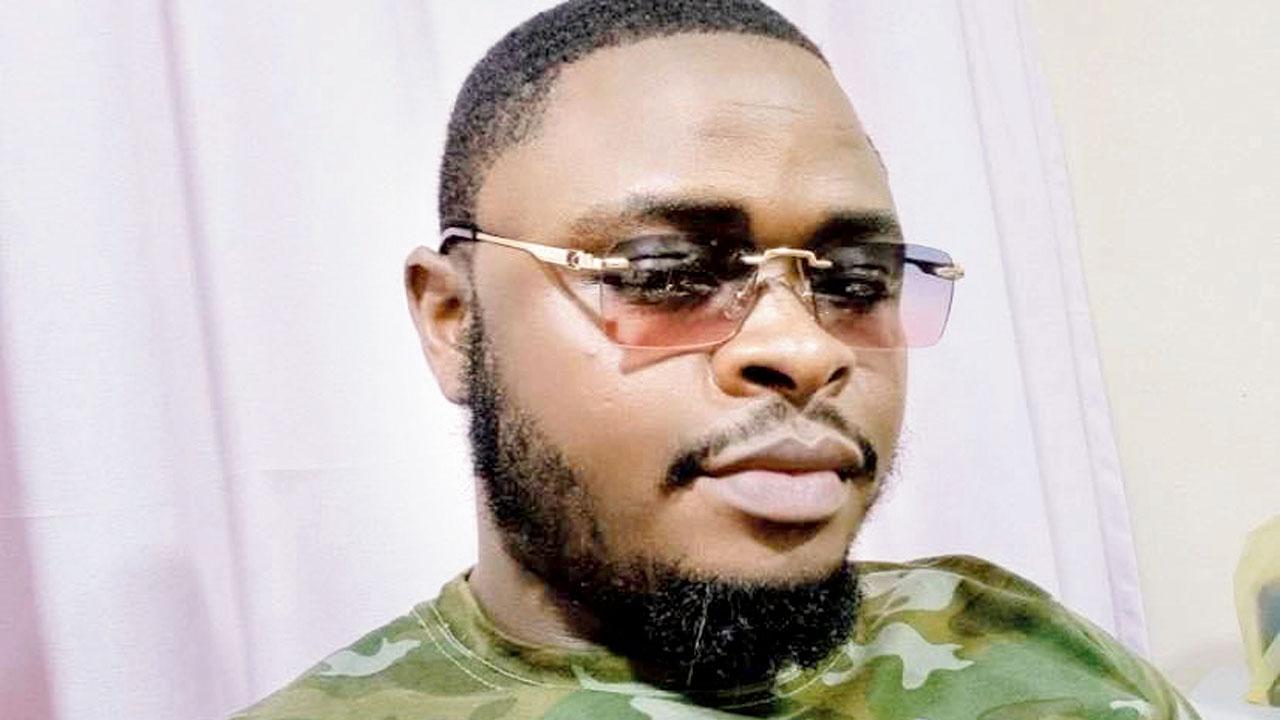 Emmanuel Greene, who was arrested from Lucknow for alleged involvement in the job racket
Recalling how her husband fell into the trap, she said her husband's friend introduced him to Liberian national Emmanuel Greene who offered him a job in Thailand. 
"The job offer was lucrative, though I had objected to it as it was forwarded on WhatsApp. But my husband accepted it. There were four others like him but one returned from Mumbai airport. The person told the immigration officer that he was going to Bangkok on a 'visit visa' but he has a job offer in Thailand. Hearing this, the officer got alarmed and sent him back. But the three others, including my husband, managed to reach Bangkok and they were later taken to an undisclosed location where they torture victims," she said.
Greene was recently arrested by the Bandra police from Lucknow airport while trying to flee the country. mid-day has learnt that he owns multiple passports and has cheated many people.
Pay a bomb to go home
The victims said those who request their captor to release them are told to pay up a lot of money. "If you cannot withstand their torture, you can pay them $20,000 [about Rs 16.5 lakh] and go back home. But where will we get such a huge amount? We cannot even tell our poor parents that we are stuck here in this condition," said a victim.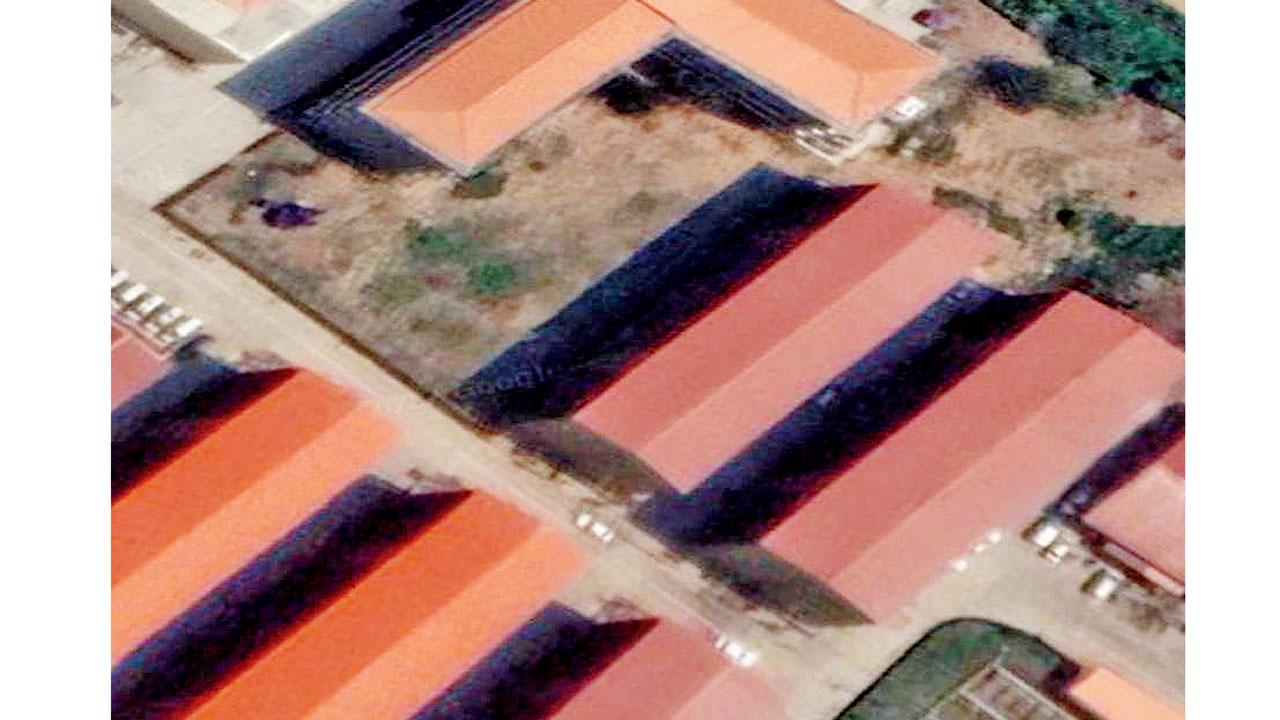 The barrack-like structures that are used as the fraud factory along the Myanmar-Thailand border
The Indians suspect the women working there are being sexually abused. "A non-Indian couple is stuck here. When her husband requested the captors to allow them to go, these traffickers kept one condition to allow him—to spend one night with his wife."
Posing as a job seeker, mid-day got in touch with a few agents and was offered $900 or about Rs 74,000 a month for jobs like digital marketing and sales-related work. The agents also promised performance-linked commissions. 
'Govt aware of our ordeal'
Victims said the Indian embassy is well aware that they are being held captive and forced into illegal work. They said no help is coming despite their families writing letters to the embassies. 
"Jaldi nikalo, humko fasane wale Indians hi hain," said one of the men in captivity.  Another victim was so scared that he simply said, "Pehle humko yahan se nikalo, phir puri information dete hain."
Referring to the Indian embassy in Myanmar, another worker said, "Ye bolte hain ki idhar [in Myanmar] hamari military and Indian police nahin hain, isiliye hum kuch nahi kar sakte." 
He urged mid-day to inform the embassy and said that they don't know when they will be rescued. "Idhar 500 Indians fasein hai. Hum naam nahin bata sakte, mobile tod denge. Jaldi nikalo hume, fasane wale Indian log hi hain." 
When mid-day assured that it will pass on their concerns to the embassy, he said, "Sab malum hai unko, bahut calls kiye hai unhe. India se bhi letters aaye hain unke pass, pata nahin kab leke jayenge." About torture, he said, "Haan, punishment dete hai, fine bhi lagate hai, jaldi nikalo." 
No time for recreation
The victims said there is no avenue for recreation as they barely get any time to sleep. A family member of a victim said the Chinese operators have made a separate building in the vicinity where they have kept about 500 young Thai girls for prostitution. The victims can pay from their own pocket and visit the place, said the family member. "Drugs are also available at this place." 
Rs 16.5L
Amount a victim must pay if he wants to return home Are you facing issues with your Apple Watch Series 8?