Locals suspected debt-ridden Shamim Sheikh was a child-lifter; he was rescued by an API who called the Shahu Nagar cops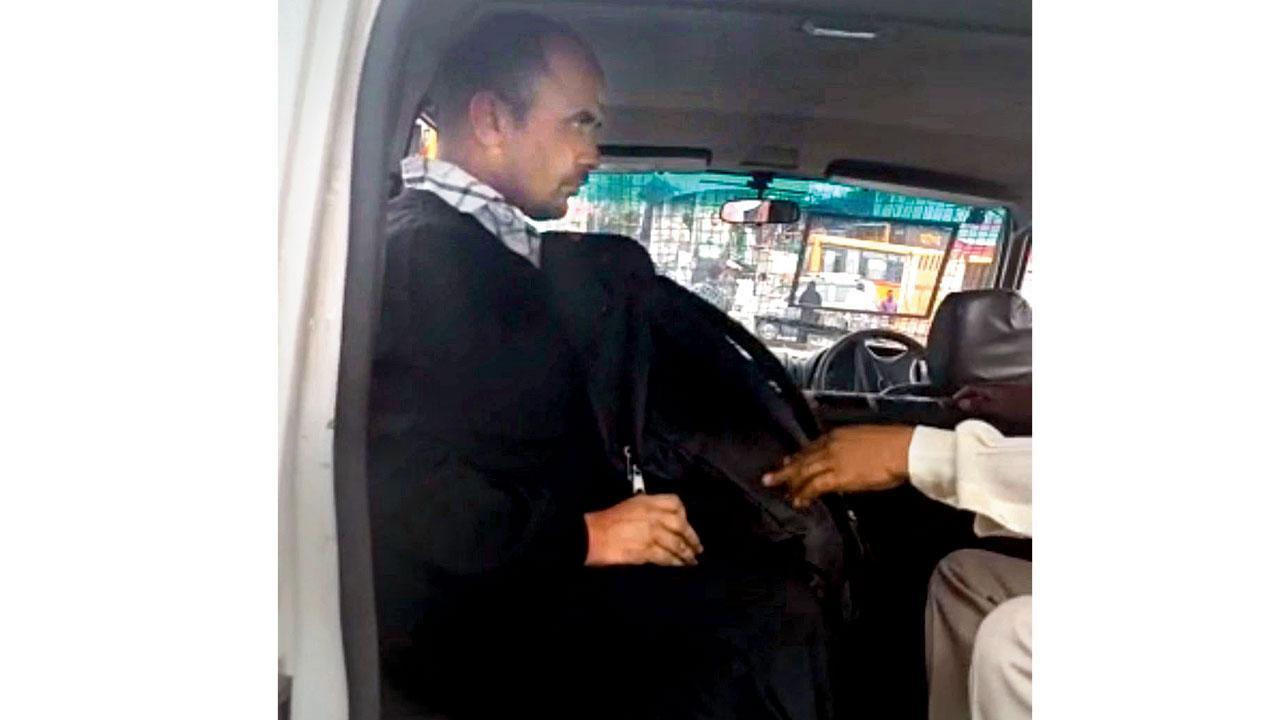 Shamim Sheikh had borrowed money from many people in Dharavi and was going there to meet his brother
A debt-ridden man's crazy idea of wearing a burqa to avoid being seen by money lenders in Dharavi, where he went to meet his brother, nearly got him lynched. It was thanks to an assistant police inspector who saw people beating him up and intervened, also calling the Shahu Nagar police who arrived within a few minutes, that he escaped.
On September 29 around 12 noon, Assistant Police Inspector Amol Chavhan who was en route home saw few people beating up someone at 60 feet road, Dharavi. He rushed towards the crowd to find a man wearing burqa was being beaten up by pedestrians and locals. API Chavhan immediately informed the Shahu Nagar police. He managed to stop the man from being beaten up further and when the police van arrived, he was taken to the BMC-run Sion Hospital and treated for a minor head injury. After treatment the man was taken to Shahu Nagar police station.
Also read: Mumbai: Two die of heart attack after garba; doctors debunk vaccine link
"The crowd was furious suspecting the man to be a child lifter or an anti-social person. During investigation the man revealed his name was Shamim Abbas Sheikh, 38, and that he was a resident of Govandi. His ID cards confirmed that the name and address were correct," said an officer from the Shahu Nagar police station. Sheikh works in a leather garments unit in Dharavi.
But the reason he gave for wearing a burqa left the police speechless. "The man told us that he had borrowed Rs 5,000 from his employer and couldn't repay it. He had also borrowed money from many people in Dharavi and they were after him to get it back. As he wanted more money, he decided to meet his brother, Mobeen Sheikh, who stays in Dharavi. To save himself from those who lent him money, he wore a burqa," said a police officer. Ashok Thube, senior inspector of Shahu Nagar police station, asked detection staff to call Sheikh's brother and employer to corroborate his statements. "His brother and employer  couldn't believe what Sheikh had done to avoid money lenders. We took statements from all of them and warned Sheikh not to repeat what he had done," said Thube. Is Amitabh Bachchan- Rashmika Mandanna`s `Goodbye` ticket price of Rs. 150 a lucrative offer?