According to doctors in the city, they see a rise in the number of cases. On Wednesday morning, the city's AQI was 280. The SAFAR dashboard on Thursday showed BKC's AQI as 301 in the 'very poor' category. Mazagaon's AQI and Chembur's AQI were recorded at 300 and 333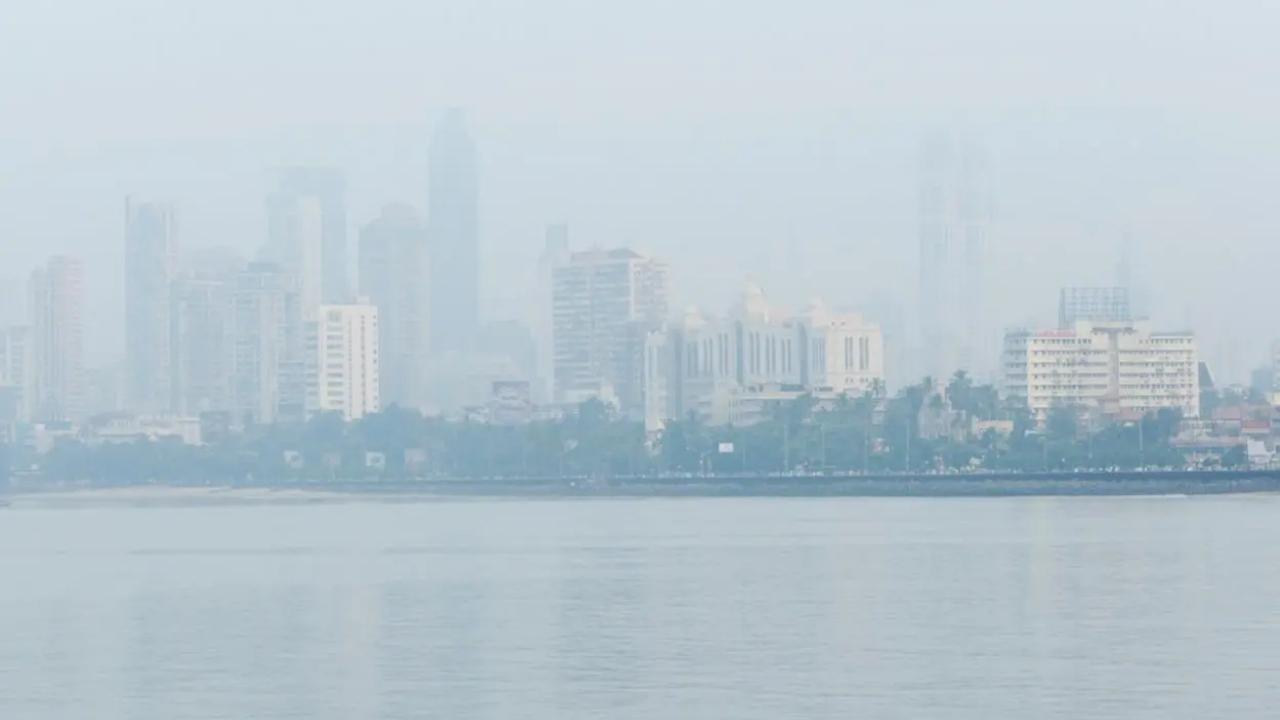 Representative image
The air quality index (AQI) across Mumbai has been in the 'poor' category for a few days now. As the air pollution in the city remains in the poor category, doctors in the city are seeing an increase in the number of respiratory disorders cases.
On Wednesday morning, the city's AQI was 280. The SAFAR dashboard on Thursday showed BKC's AQI as 301 in the 'very poor' category. Mazagaon's AQI and Chembur's AQI were recorded at 300 and 333.
ADVERTISEMENT
Dr Tanvi Bhatt, Pulmonologist, SRV Hospital, Chembur, said, "At present, there are increasing numbers of admissions and outpatient department visits due to viral respiratory diseases and bacterial pneumonia. Viral infections present with acute symptoms of fever, cold, sore throat are seen to be visiting more often."
According to doctors in the city, they see a rise in the number of cases.
Also read: Explained: What does AQI mean and just how bad are Mumbai's pollution levels?
Speaking about the increase in cases, Dr Jeenam Shah, chest physician and consultant pulmonologist at Bhatia Hospital, "On an average, there is an increase in almost 30 to 40 per cent of patients having respiratory disorders. These are new cases who never had respiratory problems earlier. At the same time, patients who are asthmatic or have some kind of lung disorder are coming in with flares up. Again, the number would be around 30 per cent more than the usual that we see in the routine practice."
In Navi Mumbai too, doctors see an increase in the number of respiratory disorder cases. According to the doctor from Terna Specialty Hospital and Research Center in Nerul, pregnant women, children and senior citizens with asthma, pneumonia, bronchitis and throat diseases have started to suffer more.
The rate of respiratory disorders cases has increased by 20 to 30 per cent in the last few days.
Dr Abhay Uppe, Pulmonologist from Terna Specialty Hospital and Research Centre, said, "From the last 10 to 20 days, a mild fog has been seen in Navi Mumbai and Mumbai. The citizens who are allergic to pollution are suffering from sore throat, frequent sneezing, mild cough and swelling of the throat. If not treated properly, many patients have to be admitted to the hospital."
He added, "Due to the increasing level of sulfur compounds mixed in the air, respiratory disorders like difficulty in breathing and suffocation are aggravated."
An AQI between 201 and 300 is considered 'poor', 301-400 'very poor' and 401-500 'severe', while the AQI between zero and 50 is considered 'good', 51 and 100 'satisfactory' and 101 and 200 'moderate'.
As a preventive measure for viral infections, Dr Bhatt mentions that people need to wear masks and keep themselves hydrated. She added, " People should avoid sitting in crowded air-conditioned places without masks as they may easily catch droplet infection from another person. Citizens should go for walks during the evening, and continue home workouts but do not quit exercising due to cold or poor air quality."
"To prevent viral infections yearly flu vaccines are recommended for all age groups. According to CDC recommendations, pneumococcal vaccinations are advised for seniors over 65 who have chronic lung disorders in order to avoid bacterial infections of the upper and lower respiratory tract," Dr Bhatt added. Do you think intranasal Covid-19 vaccine should be provided free of cost at government healthcare facilities?