Structure, to be built 24 m below ground level, will have six 415-m-long platforms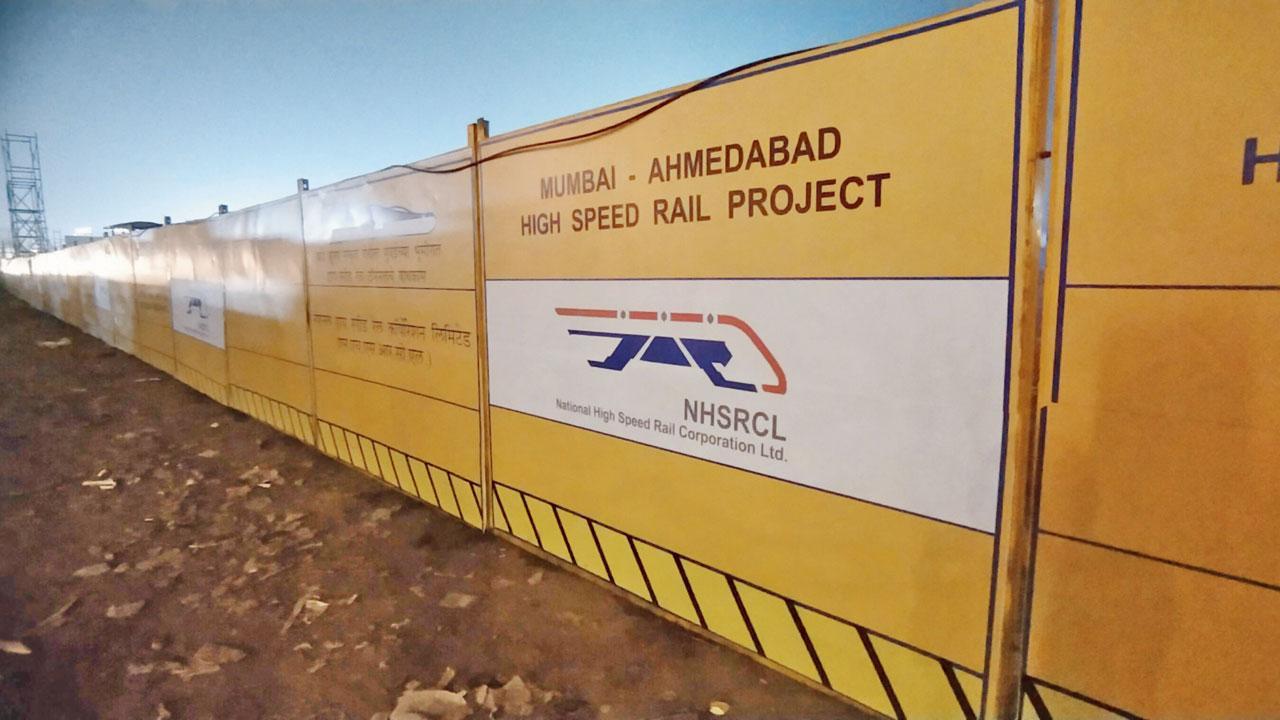 Barricades erected by NHSRCL at the site of the underground station at Bandra Kurla Complex
Work on the Mumbai-Ahmedabad High-Speed Rail (MAHSR—commonly known as the bullet train project—has finally reached the city with the National High-Speed Rail Corporation (NHSRCL) earlier this week putting up barricades at the Bandra Kurla Complex (BKC) site where an underground station is coming up.
The station will have six 415-metre-long platforms that can accommodate a 16-coach bullet train. It will also connect to two Mumbai Metro lines and other nearby modes of public transit. The barricading and NHSRCL signage are indicators that the construction of the station will begin soon.
On November 4, 2022, the NHSRCL opened financial bids for the design and construction of the BKC high-speed rail station under the MAHSR C1 package. The BKC station will be the only underground one on the corridor.
Shedding light on the station, an official said, "The station has been planned at a depth of about 24 metres below ground level." There will be three floors—the platform, concourse and service floors. One entry and exit point each have been planned. Passenger amenities at the station include waiting areas, a business-class lounge, a nursery, restrooms, smoking rooms, information kiosks, incidental retail, public information and announcement systems and CCTV surveillance.
Mumbai Metropolitan Region Development Authority (MMRDA), being the special planning authority for BKC, has allotted 1.52 and 3.22 hectares of land above and below the ground respectively for the construction of the BKC bullet train station.
Also Read: Mumbai metro lines 2A and 7 record over three lakh passengers in just three days
Of the 508 km corridor, 156 km of the track lies in Maharashtra, 4 km in Dadra and Nagar Haveli and 348 km in Gujarat. Work has proceeded well in other states but had a sharp slowdown due to land acquisition issues, which have now been resolved. The high-speed train includes a 21-km tunnel, which includes a 7-km undersea section that crosses Thane creek. In December 2022, the NHSRCL also received permission from the Bombay High Court to cut around 20,000 mangroves in the city and neighbouring districts of Palghar and Thane for the project.
3
No of BKC station's floors