Due to the injury, the hydra driver was finding it difficult to control the crane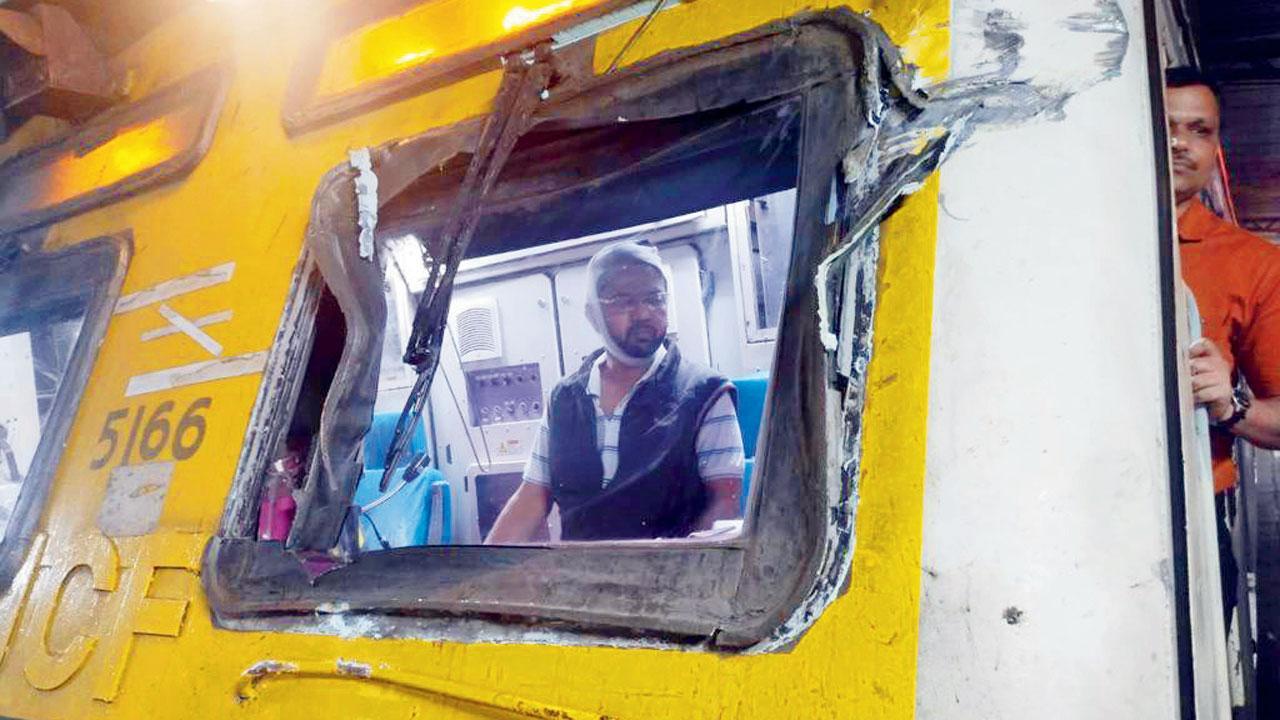 According to reports, the driver hurt his thumb when a mob pelted stones at the crane, and hence, lost control
A Hydra crane dashed into a running suburban local train near Naigaon around Friday midnight. The motorman of the train received head injuries and the train was also damaged in the incident. "On the intervening night of January 27 and 28, a block was planned at Naigaon platform number 1 for erection of lift steel columns. The hydra was being positioned parallel to the track for the said work. Suddenly, there was heavy stone pelting by a few people, and hydra driver injured his right thumb," Western Railway chief public relations officer Sumit Thakur said.
Also Read: Mumbai: Metro lines 2A and 7 see 10 lakh travellers in a week
ADVERTISEMENT
Due to the injury, the hydra driver was finding it difficult to control the crane. A suburban Virar local was approaching in the down direction and entering Naigaon station around the same time. "While the driver was trying to control the crane, the hydra hook hit the glass frame of the local. There was a slight bend in the frame. The motorman received minor injuries and was administered first aid," he said. Subsequently, the train was emptied and taken to the Virar carshed.