Rishabh Pant met with an accident on December 30, after which he was taken to Max hospital in Dehradun for treatment. However, the BCCI, later on, shifted him to a Mumbai-based private hospital for further treatment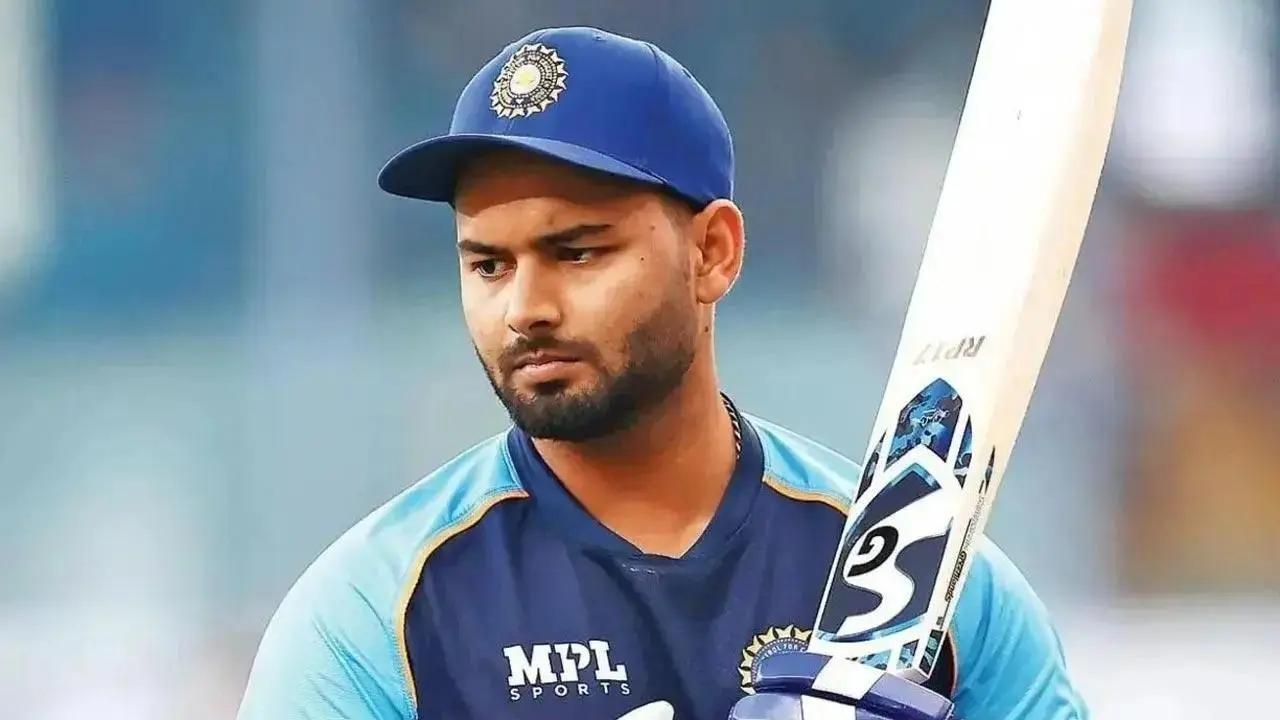 File Photo
Wicketkeeper-batsmen Rishabh Pant who recently underwent ligament tear surgery was mobilised from bed for the first time after the surgery. With the help of support, he got up from his bed for a few seconds, as per the sources. Experts who treat athletes for such injuries, say that it will take at least four to six months to get back on the field, however, it also depends upon the person-to-person, required medical infrastructure, and physio.
Rishabh Pant met with an accident on December 30, after which he was taken to Max hospital in Dehradun for treatment. However, the BCCI, later on, shifted him to a Mumbai-based private hospital for further treatment.
ADVERTISEMENT
Pant was having a ligament tear in his right leg. On January 4, he was airlifted from Dehradun to Mumbai and got admitted to Kokilaben hospital in Andheri under the direct supervision of Dr. Dinshaw Pardiwala, the head of the Centre for Sports Medicine, and Director of Arthroscopy & Shoulder Service at the hospital.
On January 6 morning, Dr. Pardiwala and their team conducted surgery on Pant which almost went for more than two hours.
Also Read: Rishabh Pant operated for ligament tear at Mumbai hospital
According to one of the sources, "Post-surgery on day 4 (Tuesday), Risabh was mobilized from the bed for the first time after the surgery. He got up from the bed and with support, stood for a few seconds. He will further be mobilized with the help of a walker and he will be in the hospital for another week. He will require extensive rehab."
Mid-day took an opinion from medical experts on how much time it takes for one to recover from such an injury, especially if the person is an athlete. Speaking to mid-day, Dr. Gautam Tawari consultant orthopedic and Sports surgeon at Nanavati Max Hospital said, "If the ligaments are repaired or reconstructed it takes roughly four to six weeks. Then they can train the legs which take at least two to three months and get ready in around 4.5 months, but it does mean for competitive sports. They have to continue to train their muscles."
He added, "So on average, it takes six months. However, it depends upon the care, diet, medical support, and personal healing power and ability to recover faster. After surgery training of muscles is important."
Another medical expert, Dr Chandan Poddar, Consultant- Sports and Musculoskeletal Physiotherapist, Sir HN Reliance Foundation Hospital said, "If it is a slightly stretched ligament i.e grade 1 injury then it can take anywhere between four to six weeks, if it is a grade 2 injury (partial ligament tear) then it can take 12 to 16 weeks to recover as per my experience and if it is grade 3 injury (complete ligament tear) to an athlete then returning back to a competitive level from a knee ligament tear then it will take nine months to one year."
"The person has to undergo rehab for an athlete we take them to all the levels of rehab. There is constant monitoring and reassessment. Strengthening muscles around the knee and hip, stability training. It is a very holistic management. Apart from this, there is a sports psychologist, sports nutritionist, and other experts to help the one recover," Dr Poddar added. Will the newly created special police commissioner post help Mumbai with better policing?