Thirty-six women lost mangalsutras, gold chains at event at Mira Road; claim every FIR devalued their gold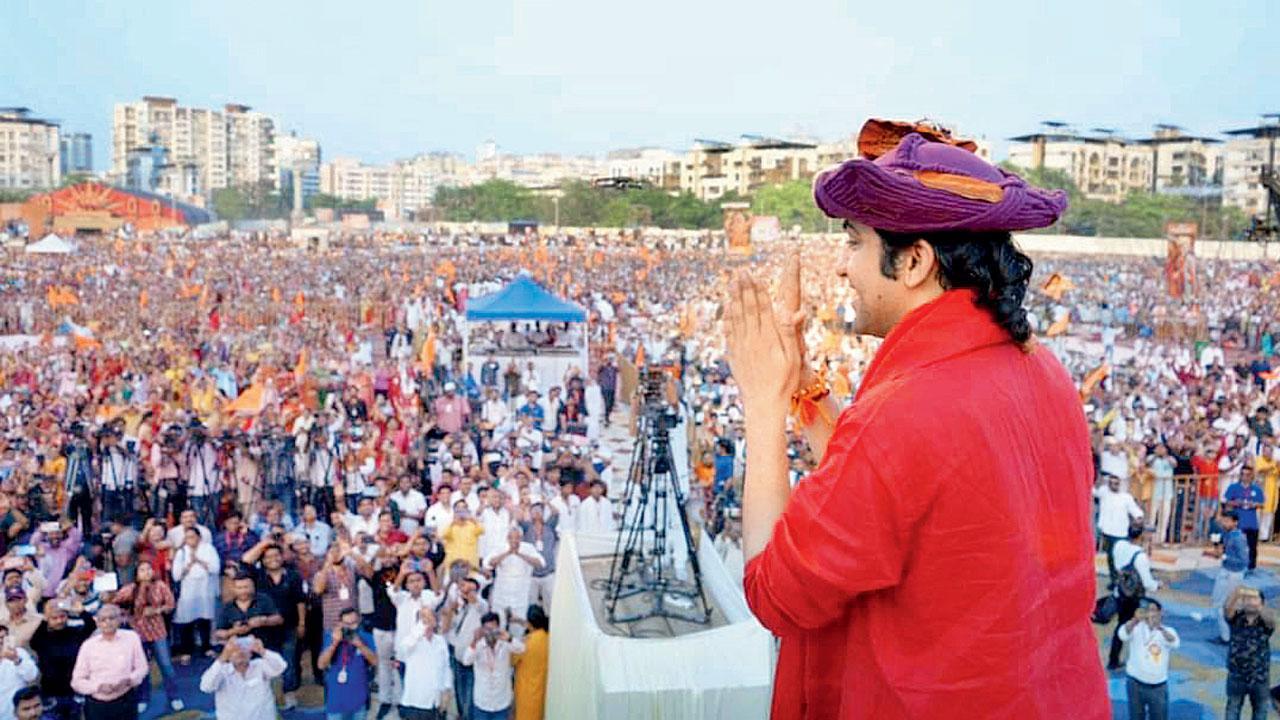 Over a 100 police personnel were at the event on Saturday
Gold chains and mangalsutras of more than 50 women were stolen at a function of spiritual leader Dhirendra Krishna Shastri alias Bageshwar Baba at Mira Road on Saturday. Those who lodged complaints said the police have not lodged the worth of their stolen goods as per market rates. Complainants claimed that in each FIR, the police have given the value of one tola gold as Rs 10,000 when in the market it is around Rs 60,000.
When questioned, an officer said they had used old rates but did not explain this. Around 36 women registered FIRs at Mira Road police station against the organisers and workers of the event late on Saturday. The function was held from 5 pm to 9 pm on both days. However, after Saturday's complaints, there was more security on Sunday.
ADVERTISEMENT
The Bageshwar Baba programme was organised at Central Park ground near S.K. Stone Chowkie by local MLA Gita Jain for two days. On Saturday, a huge crowd gathered at this ground. The police found that more than 50 women lost their gold jewellery.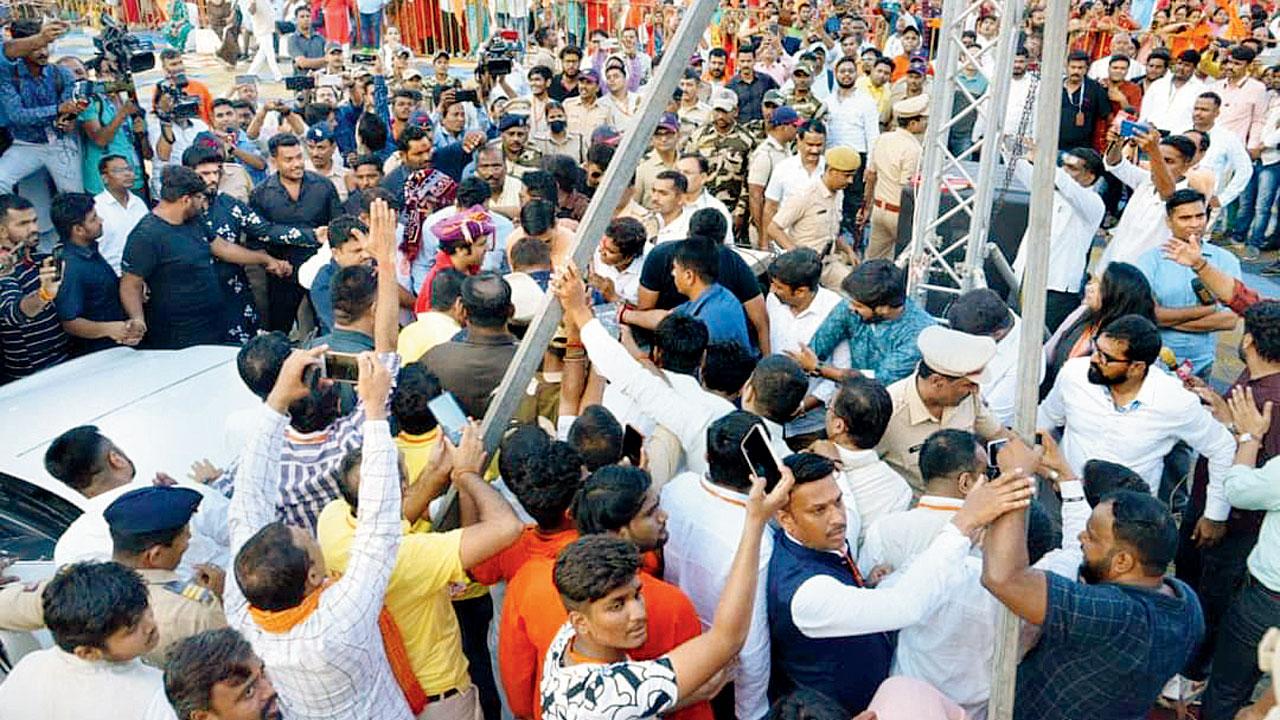 The crowd at the event
Borivli-based Sunita Gawli who lost her 17 grams mangalsutra worth Rs 1.30 lakh said, "I purchased it two years back. Today the gold rate has risen but the police are not recording the current rate. In my complaint, they have done the valuation at Rs 17,000. They told me that in theft cases they give this valuation. We also provided a bill of the mangalsutra but they are not accepting it. We don't understand this."
Also Read: How a 74-year-old man got trapped in drug-dealing by Ethiopian cartel
Complainants alleged that in each FIR, the police have written the value of one tola gold as Rs 10,000 but in the market the rate is Rs 60,000. Poonam Singh who lost her gold chain told mid-day, "The organisers should have installed CCTV cameras. The thieves took advantage of the crowds, which were huge. It was the organiser's responsibility."
More than 80-100 police personnel were deployed at this event but the police failed to catch the accused. The police found that there were no CCTV cameras at the venue. Senior Inspector Vijaysingh Bagal of Mira Road police station, when asked about the valuations  only said, "We have used old rates." When asked what these old rates were and how they came upon them, he declined to answer. He added, "We also arrested six women from Rajasthan and are questioning them." mid-day tried to contact MLA Gita Jain but she was unavailable for comment. 
March 18
The day 50 women were robbed of gold at the event