Bank later learnt jewellery was worth Rs 10 lakh, valuer booked for conniving with duo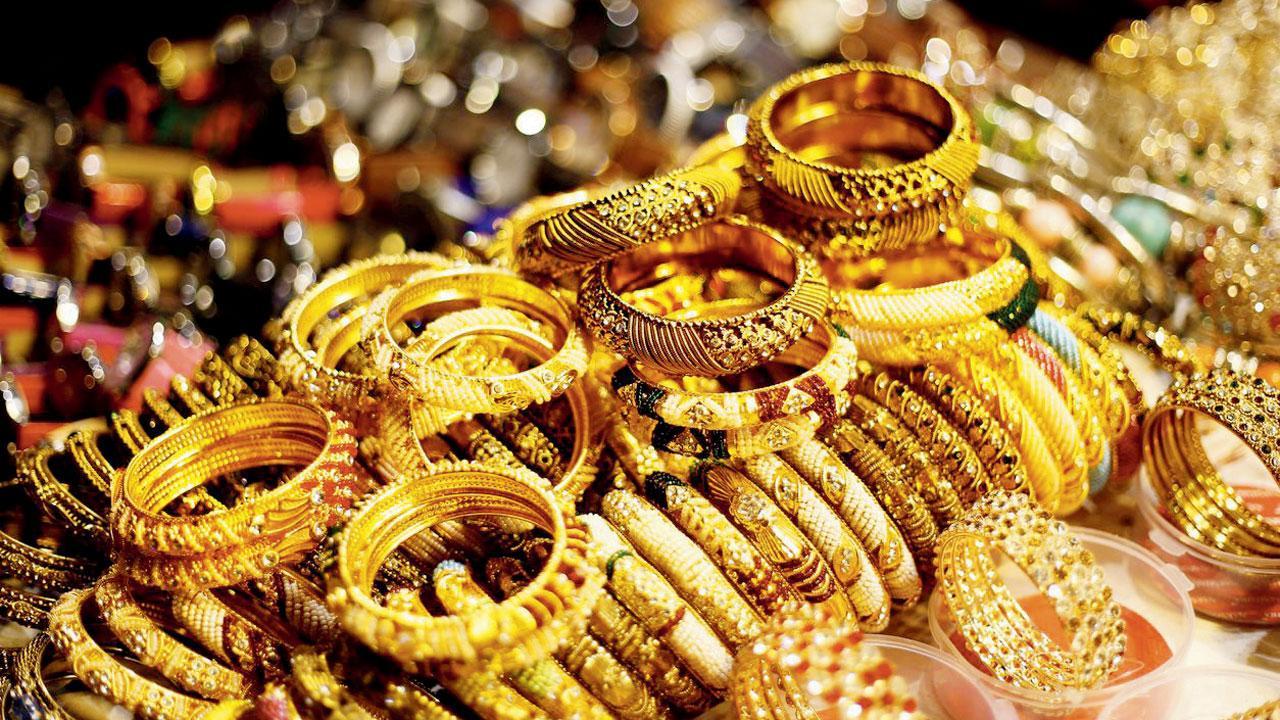 In February 2022, the bank decided to auction the couple's jewellery. Representation pic
The Malad police have arrested a married couple who took a loan of Rs 14.76 lakh, against low-quality gold jewellery, from a Malad-based co-operative bank. When the accused, Hasim Gulam Saifi, 35, and Shabina Saifi, 35, failed to repay the loan by the deadline set by the bank, they received several notices. After the couple did not respond to the notices, the bank decided to auction the jewellery but its personnel was surprised to learn from a goldsmith that the jewellery against which the loan was given to the accused was not worth more than Rs 10 lakh. On the complaint of the bank manager, the couple was booked and arrested about six months after the registration of FIR under relevant sections of the Indian Penal Code.
Also read: Air India pee-man booked ticket with fake address
The Malad police have also booked the former gold valuer of the bank, Sangita Sawant, who had evaluated the jewellery but have not arrested her till now. "We suspect that, in connivance with the accused, Sawant overvalued the jewellery, declaring it to be worth Rs 18.58 lakh," said an officer. According to the statement given to the police, the duo, who reside at Malvani in Malad, approached the bank between March 8 and March 23, 2021, seeking to mortgage some gold.
"As the duo did not pay a single instalment, the bank sent several notices to the accused but they did not reply. In February 2022, the bank decided to auction the jewellery. Officials were shocked to learn most of the gold was of poor quality, not worth more than Rs 10 lakh," said an officer of the Malad police station. Under the guidance of DCP Ajay Kumar Bansal and the supervision of Senior Inspector Ravindra Adhane, API Devidas Gajre began the investigation. "We arrested the couple on Tuesday from Malvani. The duo was produced before the court and remanded in police custody," said another officer. Do you think intranasal Covid-19 vaccine should be provided free of cost at government healthcare facilities?