Twenty-year-old Ghatkopar woman alleges her husband from Kolhapur has sexually assaulted her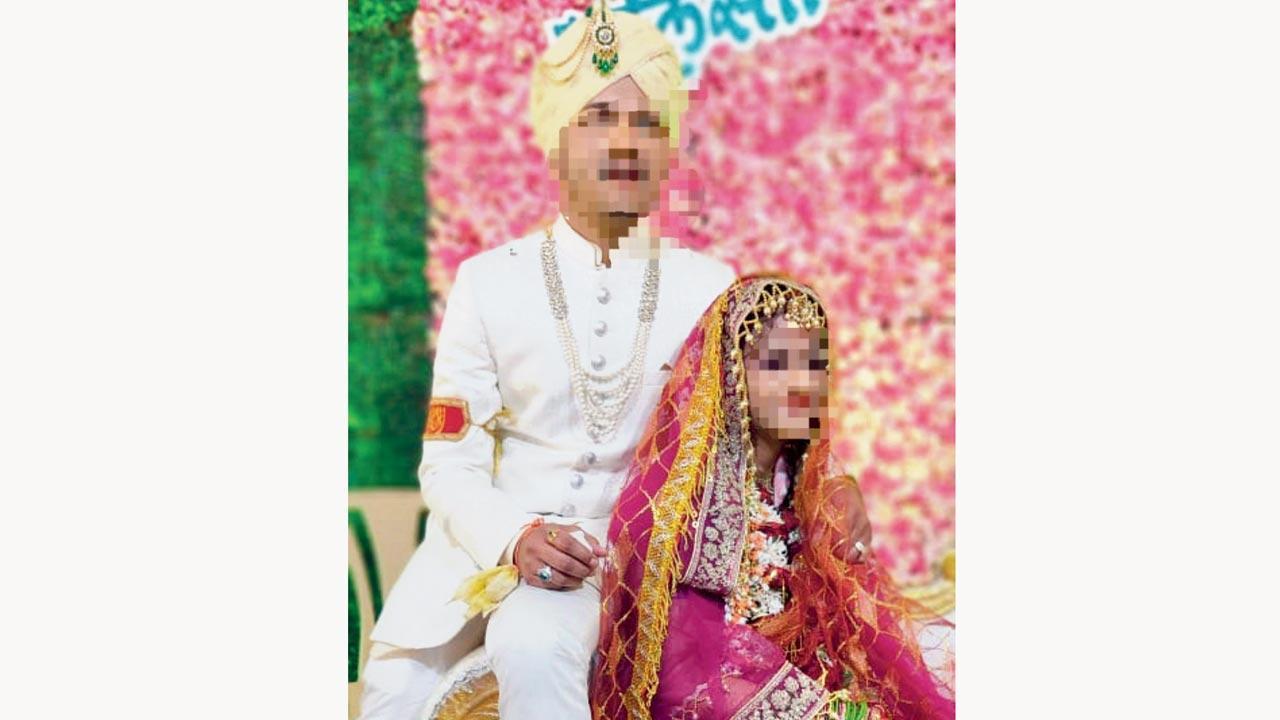 The couple got married in 2021
We have been to the Ghatkopar police station multiple times in the past one year, but they have taken no action," said a 20-year-old woman, who has been demanding action against her husband and in-laws for cheating and sexually assaulting her.
According to the woman, a resident of Ghatkopar, she married a man from Kolhapur city in 2021, and the family went over budget to ensure the ceremony was up to the mark. But, the joy didn't last long, said the woman, adding that her husband likes dressing up as a woman.
ADVERTISEMENT
"One night, my husband donned the bridal attire; did his make-up using the kit I had brought on the day of our wedding and went to bed with me. When I told my mother-in-law about my husband's antics, she said it's an old habit of his," she told mid-day.
After she told her parents and relatives in Kolhapur about this, the husband and his family started harassing her, she alleged. "They started a rumour that I was pregnant, so that no one knows about the problem with their son. Later, they told everyone that I miscarried because of my carelessness. The truth is we never had any physical relationship."
Also Read: Mumbai Crime: Nigerians held with drug worth Rs 11 lakh
The woman alleged that after she confronted her husband about the rumour, he sexually assaulted her, sat on her chest and beat her up. "He inserted a screwdriver and other things in my private parts. It caused an infection and I was taken to a doctor. As soon as I recovered, I informed my family and we approached the Sadar Bazar police in Kolhapur. But, the police neither filed a case nor took any action, as my in-laws are affluent," she said.
A cop, however, gave her the number of one Shabnam Shaikh from Bandra. She and her mother met Shaikh, who runs Help Care Foundation. She provided them with legal help.
"We visited the Ghatkopar police station multiple times over the past one year, but they recorded my statement only last week. Yet, they have not taken any action," said the woman, adding that her in-laws are now pressuring her to withdraw the complaint. Shaikh said, "I will help her in every possible way and will go to court if needed. Leaving such cruel people free is like ruining society."
The woman's mother demanded "harshest punishment to the people who tortured my daughter". She said, "I had married my daughter with great hopes. We even met the boy, but there was nothing suspicious."
The husband has denied the allegations, and said that the woman and her family are lying.
Sanjay Dahake, senior inspector at Ghatkopar police station, told mid-day, "I took charge of the police station only 10 months back and have no knowledge of this complaint. Currently, I am busy with bandobast, but I will personally look into this matter. I will call the complainant tomorrow [Friday] and whatever appropriate legal action is required will definitely be taken." Do you think Budget 2023 will meet aspirations of common man?