The Anti-Narcotics Cell of Mumbai Crime Branch had received information about a cartel that peddled drugs to school and college students; three Indians also held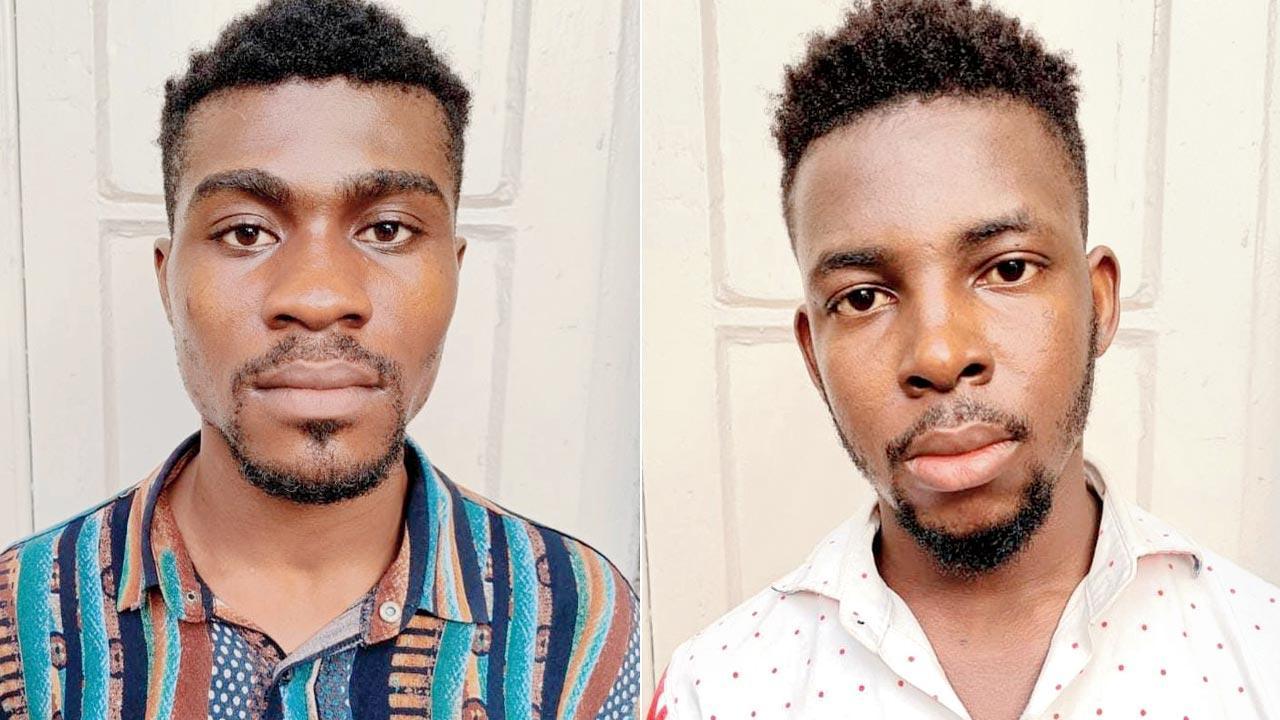 Nducuisi Uma Aja and Nwonye Godswill Ohyekachi
The Anti-Narcotics Cell (ANC) of Mumbai Crime Branch separately arrested two Nigerian nationals and three Indian women who were actively involved in supplying narcotic substances near schools and colleges across the city. While the Nigerians were arrested on Thursday, the Indians were arrested on Wednesday.
The ANC had received information about a cartel that supplies narcotic substances to school and college students. The Nigerian nationals arrested from Sahar village in Andheri were identified as Nducuisi Uma Aja, 23, and Nwonye Godswill Ohyekachi, 23. "We have recovered 55 grams of mephedrone (MD) from both the accused and are further probing the links - to whom the contraband was supplied and how it reaches the schools and colleges," said Lakhmi Gautam, joint commissioner, (Crime).
ADVERTISEMENT
The 55 grams of mephedrone seized from the duo is worth R11,00,000. According to ANC, both the accused are actively involved in supply of the contraband.
The ANC also arrested a 34-year-old woman from Agripada for supplying ganja (cannabis) near schools and colleges. The officials have said that they have seized 865 grams of ganja worth R17,000 from the woman.
Also read: Mumbai Crime: Man held for duping jewellers in city
In the third case, a 35-year-old woman and her accomplice, a 72-year-old woman, were arrested for peddling ganja outside Shri GPM Degree College of Science and Commerce in Andheri. The police found 410 gms ganja with them worth Rs 8,200.  "We have not found any common links between the Indians and Nigerians, but the probe is on in that direction," said an officer.
The action was taken by ANC following the directions given by Mumbai Police Commissioner Vivek Phansalkar and Mumbai Police Special Commissioner Deven Bharti based on certain complaints from officials of some schools. Do you think Budget 2023 will meet aspirations of common man?