Activist writes to CM saying project won't allow crocodiles in the water body to bask on shore, says stone and gravel are being dumped inside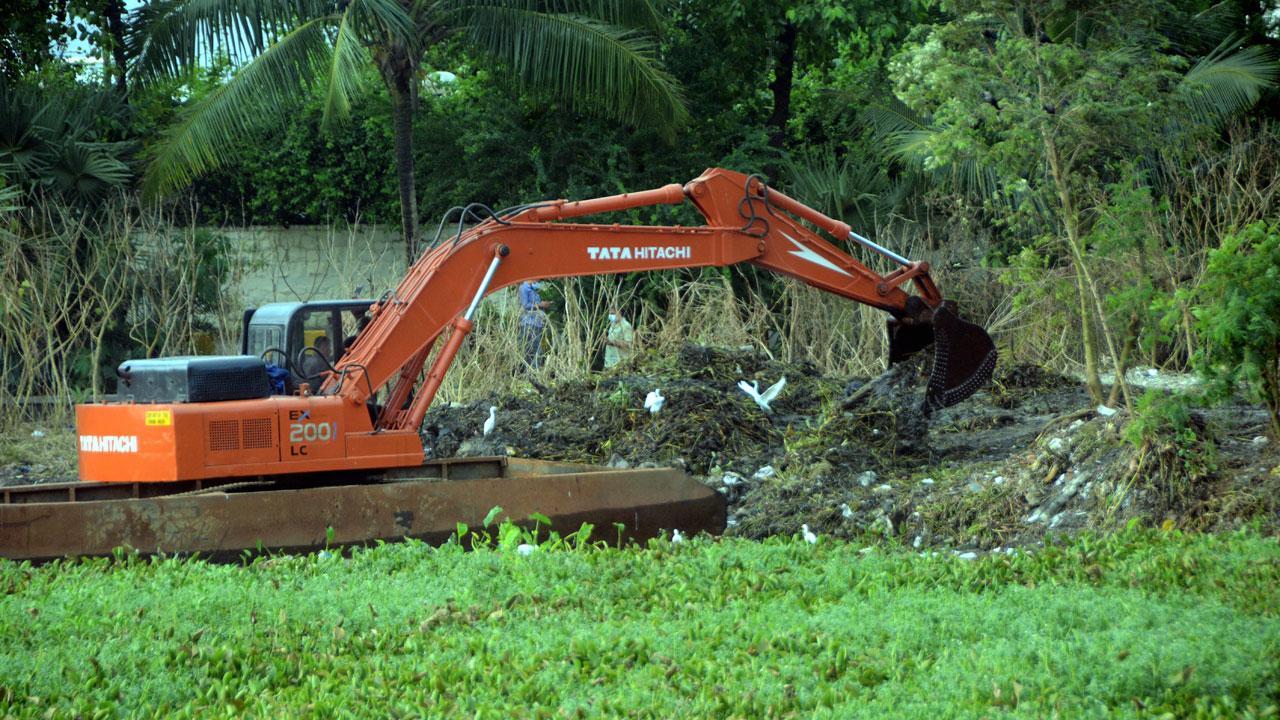 Work underway for the cycle track at Powai lake on September 30. Pic/Satej Shinde
Even as the controversy surrounding BMC's proposed cycle track along the periphery of Powai lake rages on, an environmentalist has urged Chief Minister Uddhav Thackeray to intervene, claiming that stone and gravel are being dumped into the water body. He said the cycle track will turn the lake into a cemented water tank used for idol immersions. Citing information received under RTI, Stalin D has written to the CM alleging several violations in the project.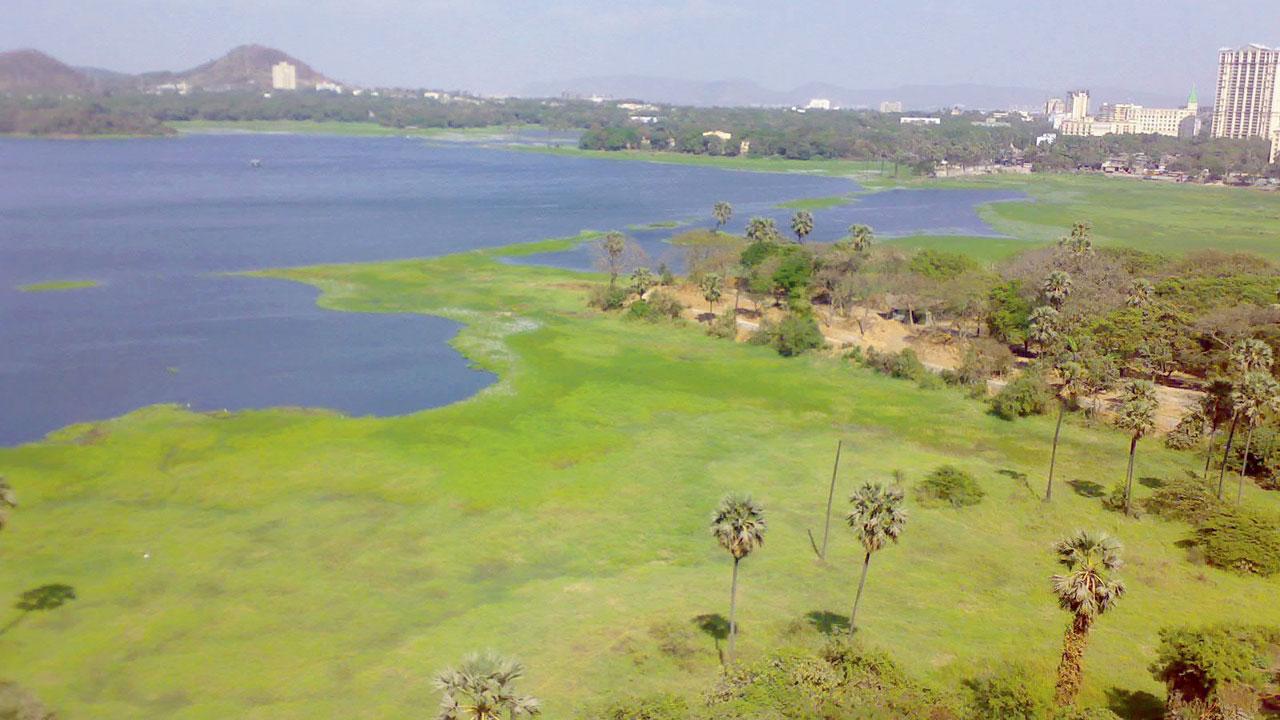 Stalin said the lake is a protected wetland and BMC can't have its own interpretation of the law
"It was explicitly directed that no dumping should happen inside the lake water or even adjacent to it. On this count alone, we request you to direct removal of the dumped material which is inside the lake. Furthermore, the Heritage Committee had said that all permissions from various departments should be obtained. The RTI reply from MCGM [BMC] clearly accepts that no other permissions have been obtained," reads his letter.  Stalin said the project will create a barrier for the crocodiles in the lake and won't allow them to bask or rest on the shores at Ambedkar Garden.
"The forests which have now been locked away from the lake using the road should have been left in its natural state where forest land and water interact freely. But no attempt was made to even acknowledge the need to provide a proper habitat for the crocodiles," he said in the letter. The letter said, "The existing road along the lake that is in possession of IIT could have been used to allow the cycle track with adequate security measures."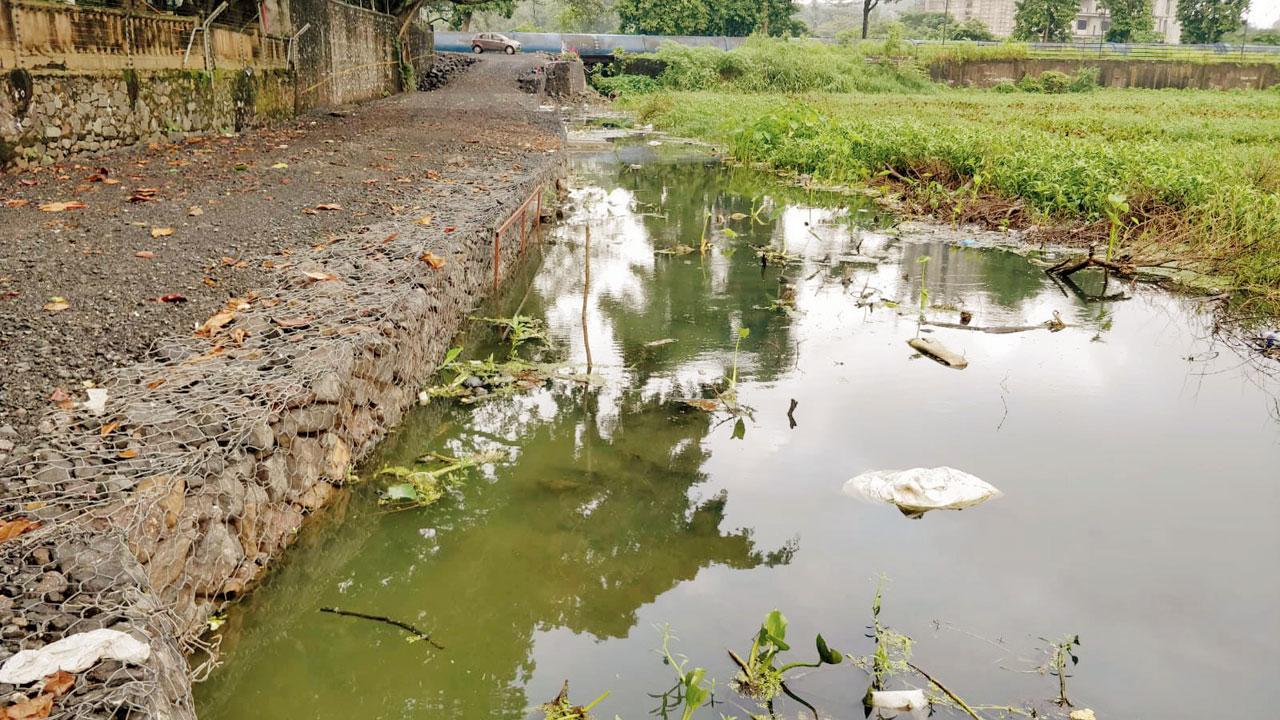 The cycle track coming up along the periphery of Powai lake
Stalin said there were many ways of increasing the public access area without damaging the ecology of the lake. "Sadly no information was provided to the public and instead half truths were spread through the media." He alleged experts were brought into the picture only after citizens opposed the project. 
Stalin said ISRO has identified Powai lake as a wetland and it also features in the National Wetland Atlas. Such wetlands are protected by the orders of the Supreme Court and the BMC can't have its own interpretation of the law, he said.  While the surroundings of Vihar lake have been modified, it's still out of bounds for citizens. "If the intent was to provide more public spaces, the most prudent and easiest thing to do was to reopen the Vihar lake park for families," he said.