The city - sliced, diced and served with a dash of sauce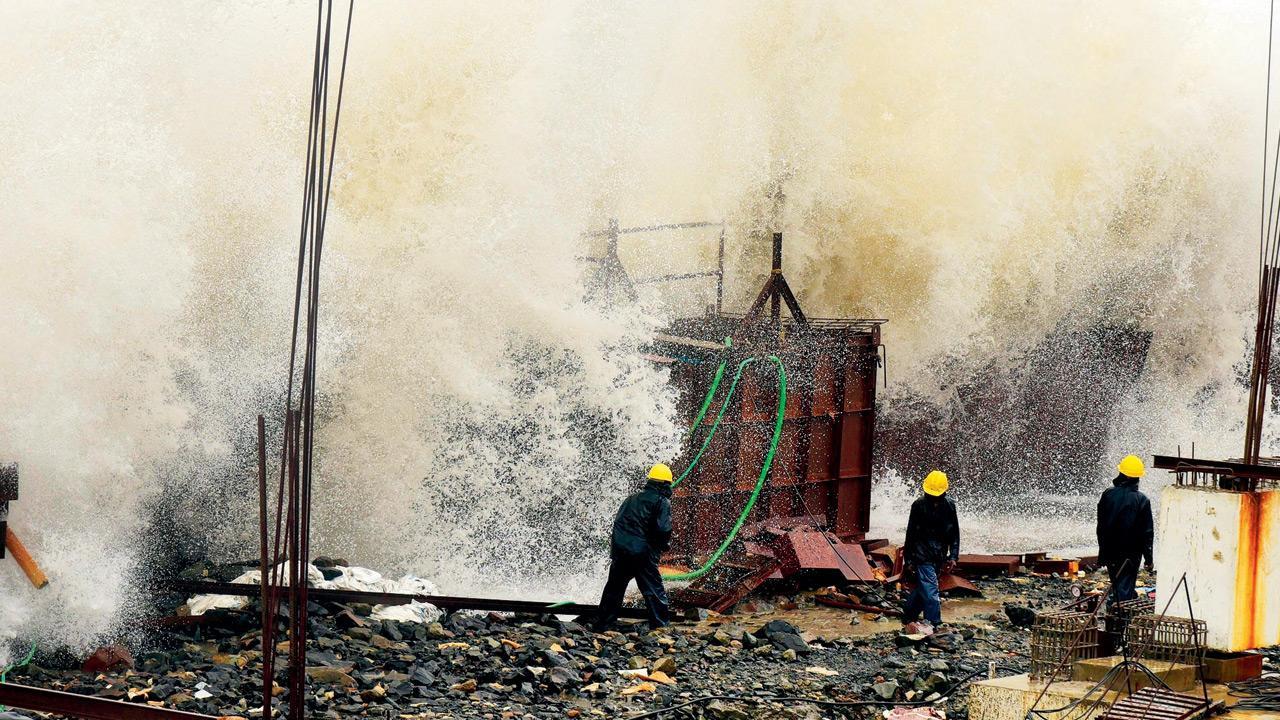 Pic/Suresh Karkera
The tide is high but they are holding on
Workers entrusted with building Mumbai's Coastal Road brave the lashing waves at Marine Drive on Thursday.
The business of mythical mysteries
From financial blueprints to Pharaoh's tombs, it might seem like a long journey but Mumbai-based author S Venkatesh has it all covered. The private equity investor and business guru who has helped establishments scale up across different spectrums, is back with his second book. AgniBaan is an ancient and mystical connection between India and Egypt that stitches a modern-day conspiracy, with the plot covering everything from The Giant Pyramid and Lonar Lake to environmental disasters and e-warfare. The intrepid explorer shared, "Writing this book gave me an opportunity to delve deeper into certain ancient secrets connecting the two countries, and link them to electronic warfare and climate change. I am delighted to have been able to blend my love for history, science and intrigue into a thriller."
Take note of SOI's call
The National Centre for the Performing Arts' Symphony Orchestra of India (SOI) has been a flag-bearer for western classical music in the city, and they are now continuing in that vein with an open call for composers to submit their musical creations. SOI members will rehearse the selected entries before performing them at a later point in time. Some of the criteria on which the compositions will be judged include how free-flowing the musical emotions in it are; how they reflect the current situation; and what the experience of creating and composing music while remaining confined indoors was like. Applicants must be Indian citizens or hold an Overseas Citizen of India card. The pieces can be meant for solo instruments, or go up to a chamber orchestra. "Apart from performing the mainstays of the orchestral repertoire, SOI is now seeking to provide a platform for local composers to showcase their work," Marat Bisengaliev, the orchestra's music director, told this diarist. The last date for submissions is September 12. Those keen to sign up can visit soimumbai. com/callforcomposers. 
Fire safety in numbers