The city - sliced, diced and served with a dash of sauce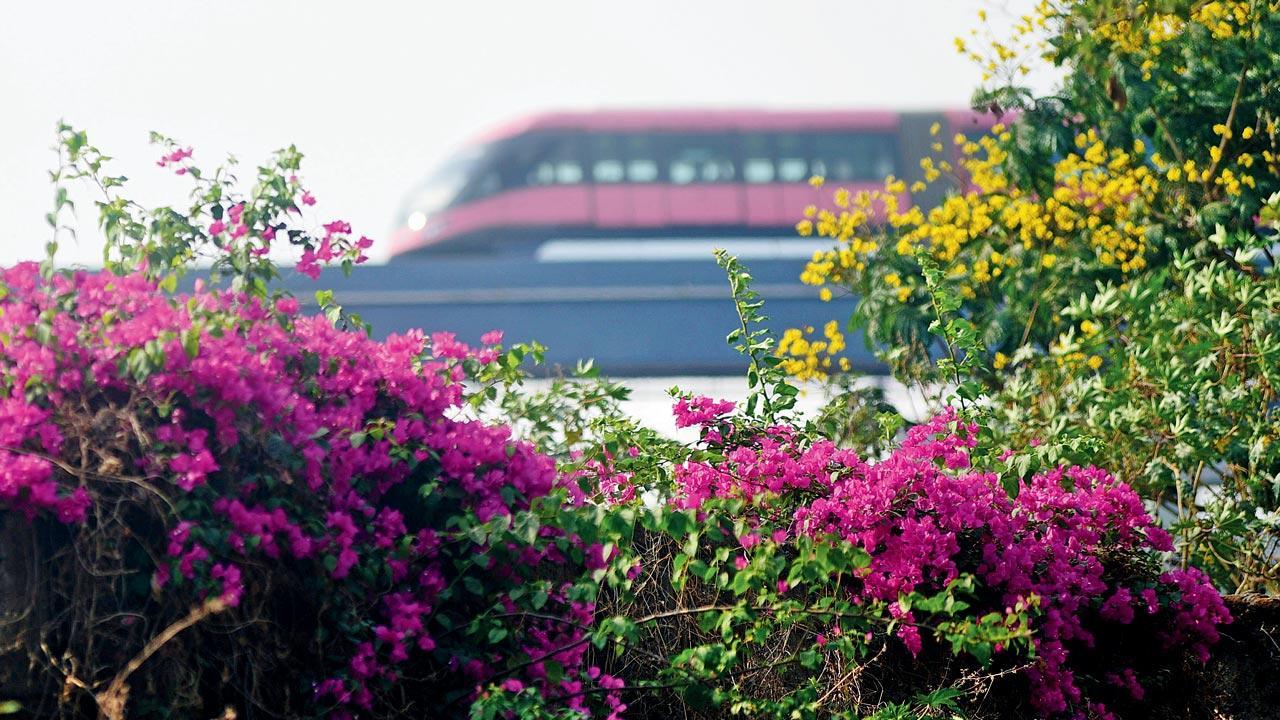 Pic/Pradeep Dhivar
Matching matching! 
Creating a colour-coordinated frame, a monorail train crossing Wadala matches the spirit of the pink bougainvillea flowers in the foreground.
ADVERTISEMENT
When in detective Byomkesh's shoes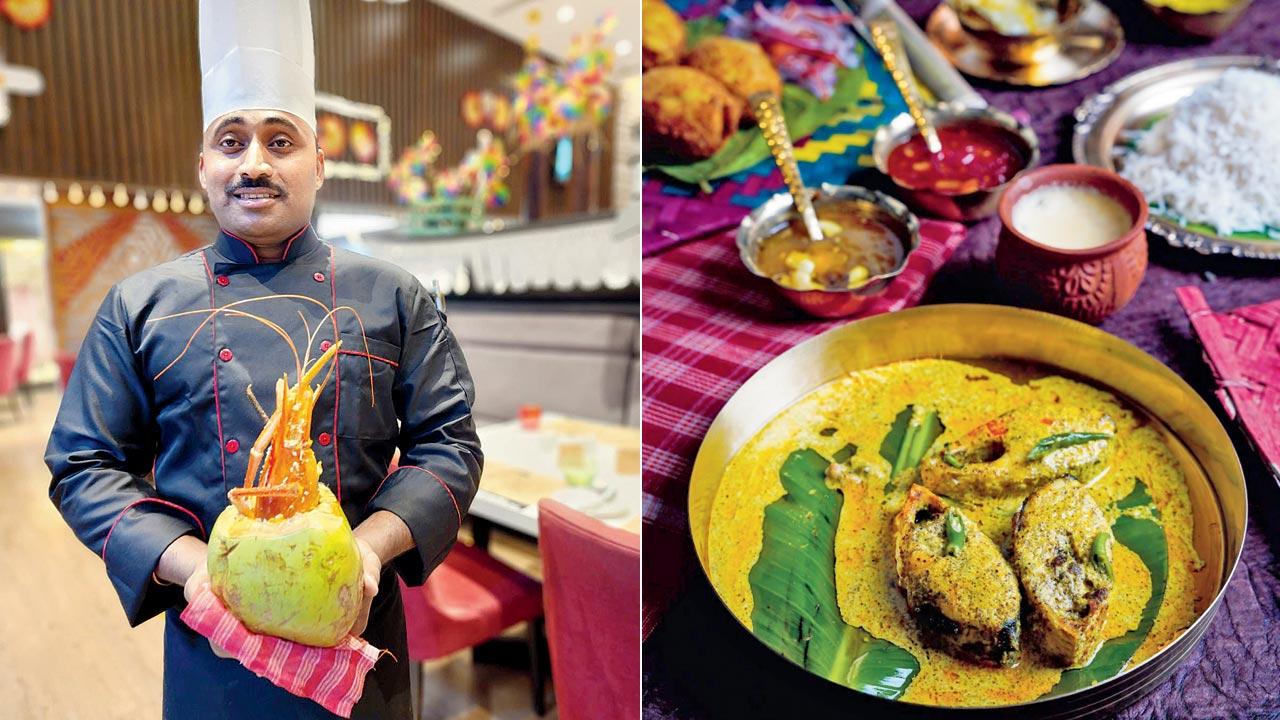 Chef Partho with a serving of daab chingri; shorshe ilish
We would have thought that one only needs to don their thinking caps when in the shoes of detective Byomkesh Bakshi. Turns out they should also have a huge appetite for the series and then Kolkata food. A recently concluded food trail in Andheri-based Goldfinch Hotel was curated around mystery-solving games and foods from that era. Subhadeep Datta, general manager at the hotel, shared, "We tried to put together noteworthy dishes from across four different cuisines that were relished in Kolkata back in the day. So there was Bengali food, Mughlai dishes, Indian-Chinese, as well as preparations inspired by British colonists. The mysteries were mostly pictorial cues leading diners on to fun prizes." Datta added that they tied up with chef Partho from the iconic Basanta Cabin — a place popular for its fish and chicken kabiraji. And we are hungry.  
Women power is lit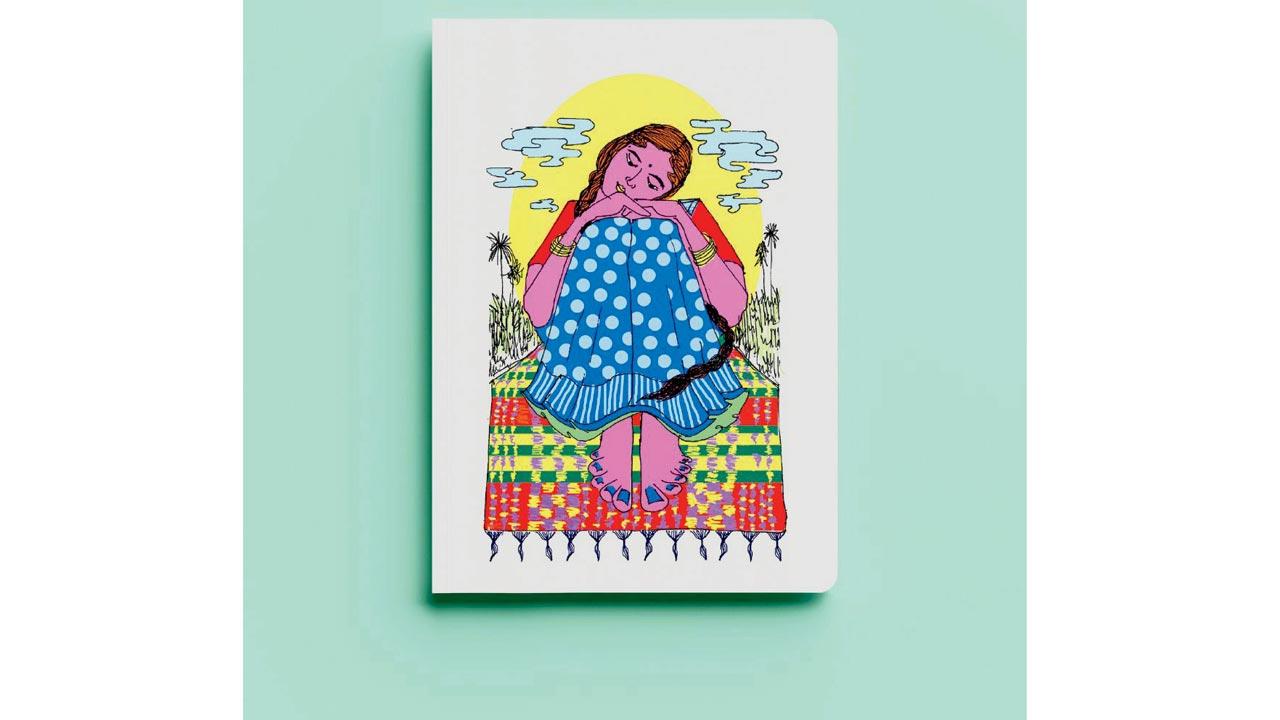 Notebook art by Percy Kaki.  Pic Courtesy/@ZubaanBooks
With bright and arresting artwork featuring women in leadership, activism and reflection, Zubaan — the independent feminist publishing — launched its limited edition totes and notebooks yesterday. We particularly like the illustration by Percy Kaki that depicts a woman lost in her thoughts. If you, like this diarist, are keen to flaunt these creations, head to @ZubaanBooks on Twitter. 
A toast to the fastest cats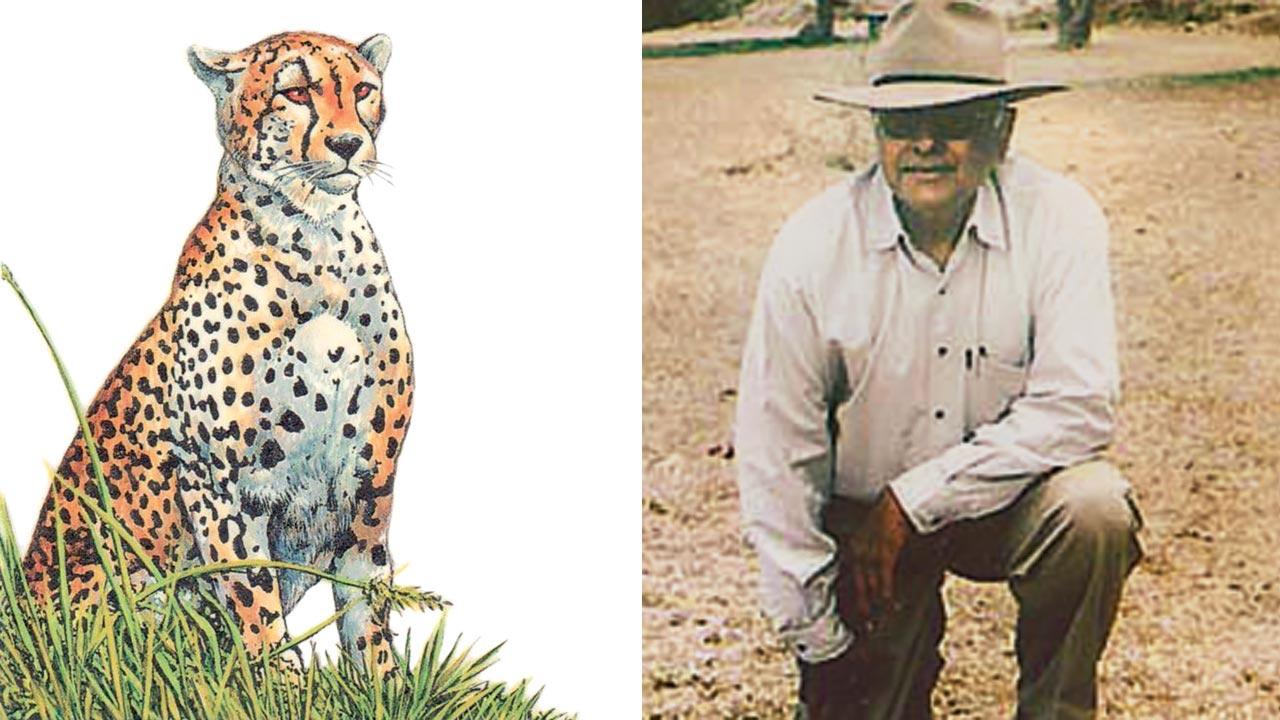 An alert cheetah surveys the field, artist unknown, 20th century.  Pic Courtesy/Divyabhanusinh; (right) Divyabhanusinh
An upcoming conversation between Divyabhanusinh — a member of the cat specialist group, species survival commission of the International Union for Conservation of Nature — and senior journalist Bachi Karkaria will interest anyone with a passion for adventure and history. The talk scheduled to happen in early May will shine a light on Divyabhanusinh's updated book, The Story of India's Cheetahs. "The book is a study of human-cheetah interactions from prehistoric times to the animal's extinction in the country in 1997, and its re-introduction in September, 2022," the author shared with this diarist. He also told us that he is looking forward to the talk with Karkaria. "I hope the book reaches a much wider audience so as to create awareness about how we had lost the big cat and how we got it back."
Learning to date with care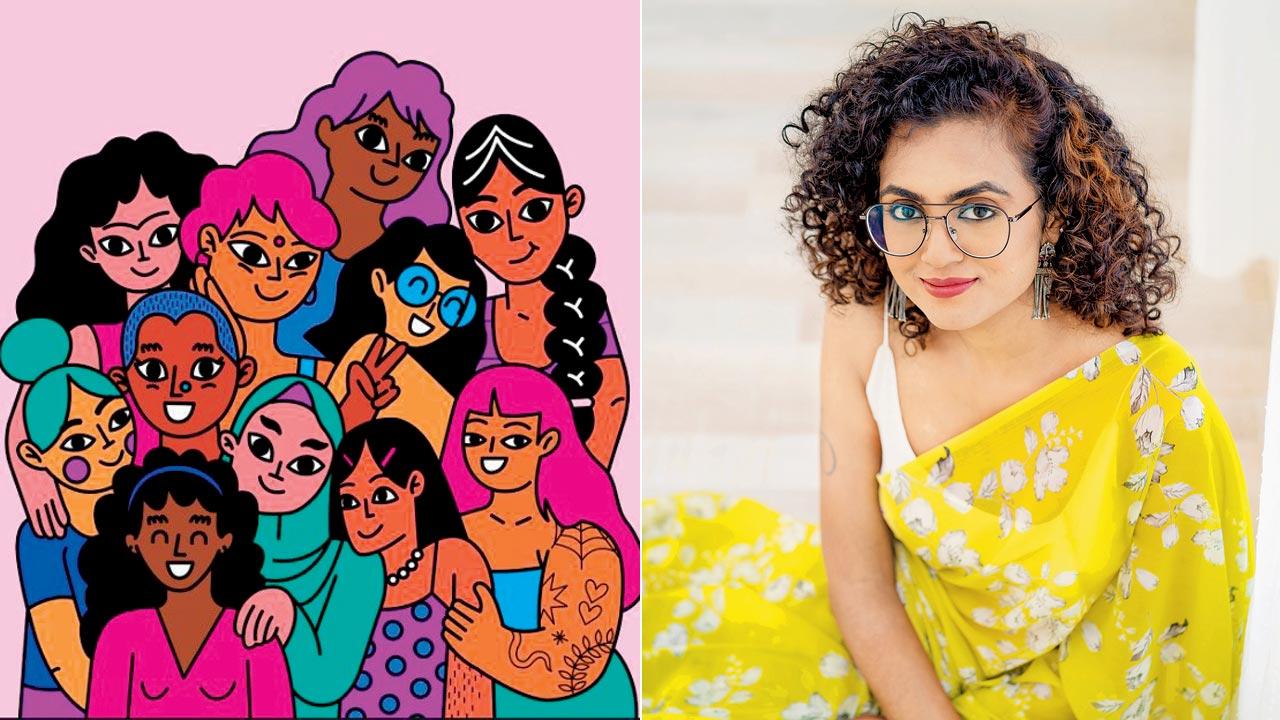 The artwork for Tinder Love & Care; (right) Swati Jagadish
It seems cupid has just upgraded. Even as millennials get over terms such as ghosting and zombies, dating app Tinder has released Tinder Love & Care, a wellness guide to help women date without compromising on self-care. Swati Jagdish, sexuality health educator, who was among the contributors, said, "When we practise self-care, we learn to prioritise our needs while respecting those of our partners. It helps in making choices that align with our values." Aahana Dhar, director of communications, India, Tinder, said, "Whether it is advice on tough conversations or tips to feel confident, the guide is designed to help young women thrive in their dating journey without judgment."  Women can check out the online version on tinderloveandcare.com for details.
No more autopilot in Bandra East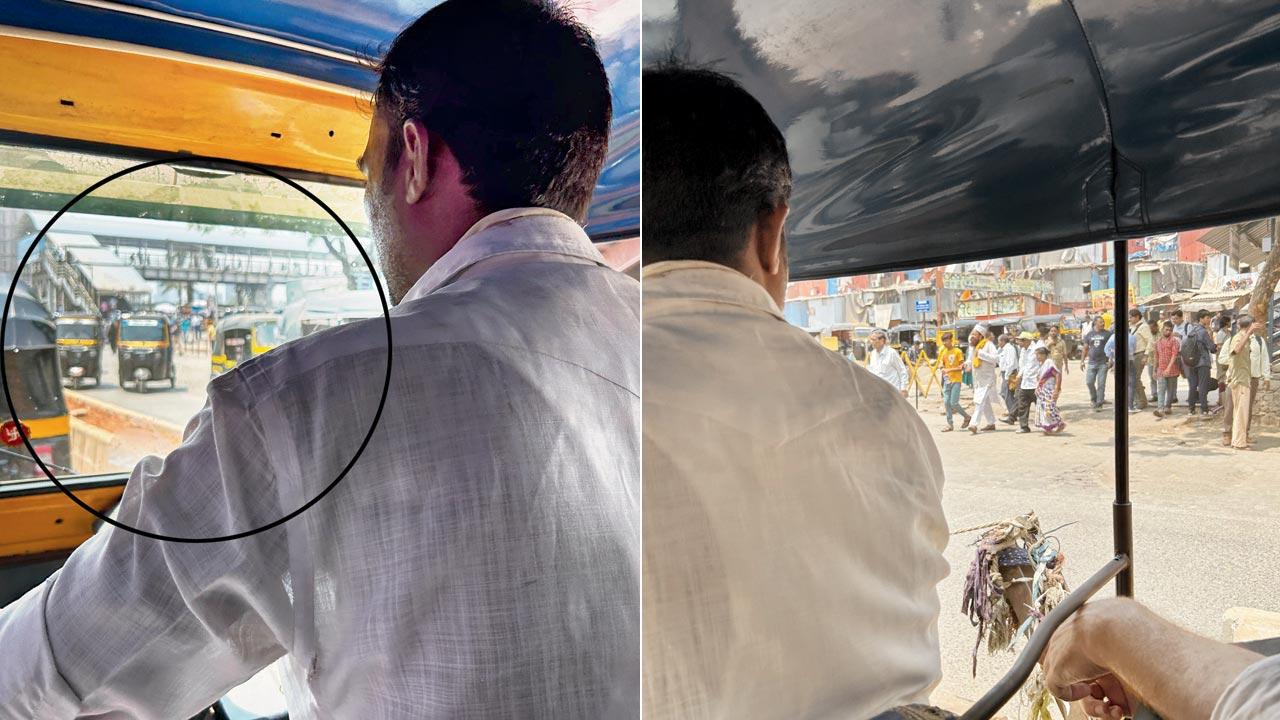 Autos can freely move on the road opposite Bandra station; (right) commuters are not harassed as they move in and out of the station
Today, as this diarist took her usual route via the railway bridge to reach Bandra East, she was surprised at the no-show of shared autos for the third consecutive day. Previously, it was a common drill where autowallahs would wait near the pavement alongside the bridge and pester commuters to reveal their destination. Like a relay race, one would recommend you to the next, and so on. They had worked out a system to ensure that no passenger waited for over a minute. Now, with police patrolling the area frequently, the road is no longer clogged by auto-rickshaws. Although this diarist will miss the amusement that came with it, she has to agree that this change is for the greater good.