The city - sliced, diced and served with a dash of sauce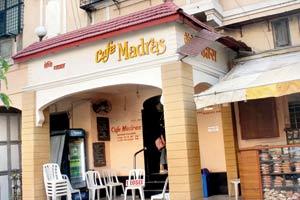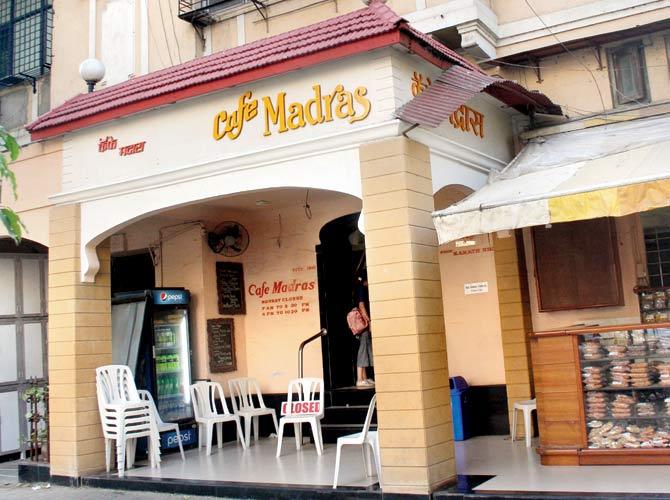 Tales from the Madras kitchen
All those hungry souls in search of South Indian fast food, and who've been stumped by a 'closed now' sign outside Cafe Madras, can breathe easy. We've got you the dope on the temporary shuttering of the eatery. Turns out the Kamaths, who run the space, are renovating their kitchen. "We decided to give it a long overdue revamp. It's just the kitchen so we should be back in business by this weekend," assures Devavrath Kamath, the third-generation owner. Meanwhile, their sister concern next door, the food store-cum-takeaway, Cornucopia, recently completed a year since having opened shop. Won't you celebrate its first birthday with pineapple sheera at the mother joint?
To new and young beginnings
She has been a member at Clark House since 2014, and now 23-year-old Saviya Lopes has just been elevated to the post of director of Clark House Initiative. The recent fine art graduate from Rachana Sansad showcased her work in International Museums, Ireland, Paris, Dubai, Dakar, Hong Kong and Korea.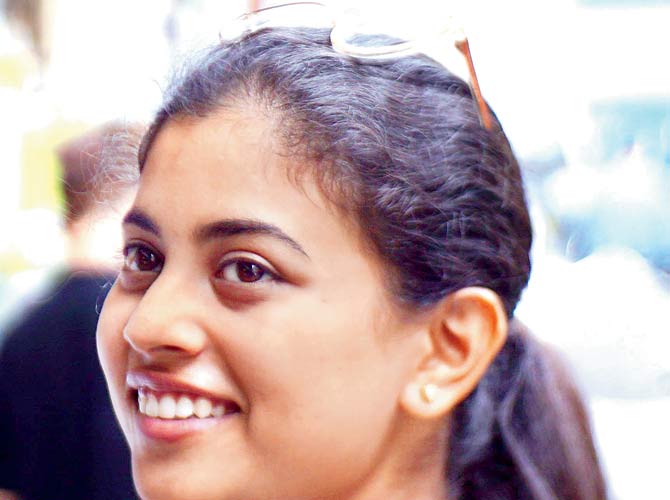 Also, Lopes recently got a grant from FFIA (Foundation for Arts and Initiative), for her research and to travel to many other countries. "I would like to change certain things. For starters, the space needs to be more inclusive where the public will have more access. We need to showcase more art, especially by younger artists, and women too," said the young mind about her plans. New ideas and accessibility seem to be her mantras, clearly. You go, girl.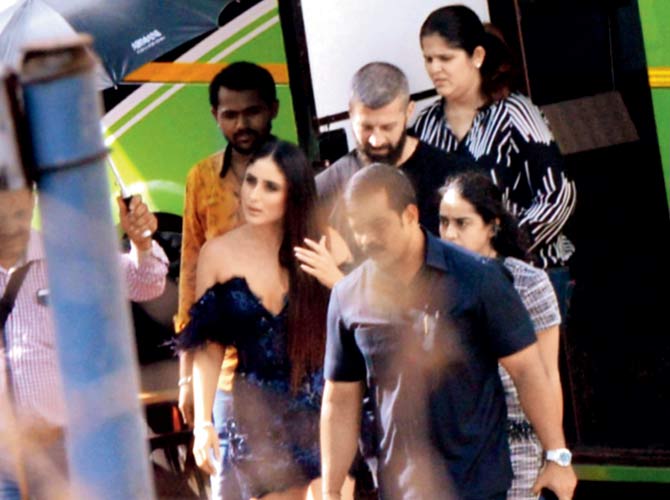 Kareena kills it
Kareena Kapoor Khan steps out for a scene from her upcoming film at a studio in Goregaon on Thursday.
Going places with objects
What role do everyday objects play as portals of memories? Do they acquire a new meaning when they bear the stamp of a relationship that was?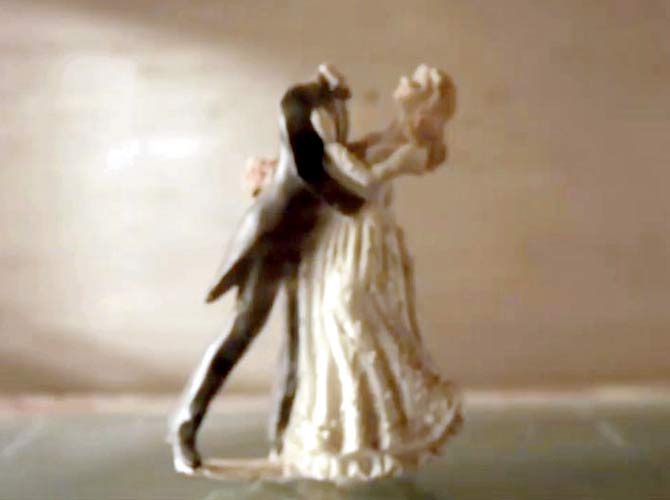 This is the premise of And Sometimes, She Loved Me Too, a short film that Mumbai-based filmmaker and Harkat Studios co-founder Karan Talwar made last year casting Neil Bhoopalam and Yuki Ellias. The film will now travel along with an exhibition of objects to Gujral Foundation Gallery Space in Delhi.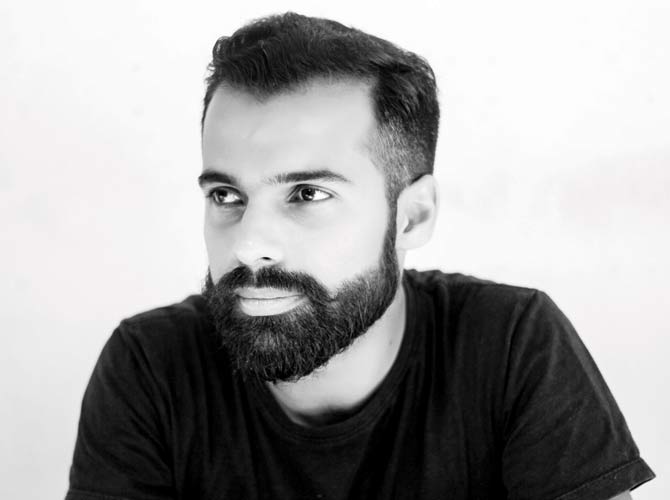 Karan Talwar
It is also an official selection at the New York Indian Film Festival, where it will be screened in May, followed by another screening at Festival de Cannes - Short Film Corner the same month. In June, it will head to Berlin along with the exhibition. That's what we call going places, literally and otherwise.
About a skirt
"I wrote Skirt as part of my feminist musings while at my writing residency in Iowa. While talking to women of different countries, I realised there is not much difference between 'them' and 'us' no matter the amount of fabric over our bodies. The underlying perceptions could be very rigid," shares Mumbai-based poet Rochelle Potkar.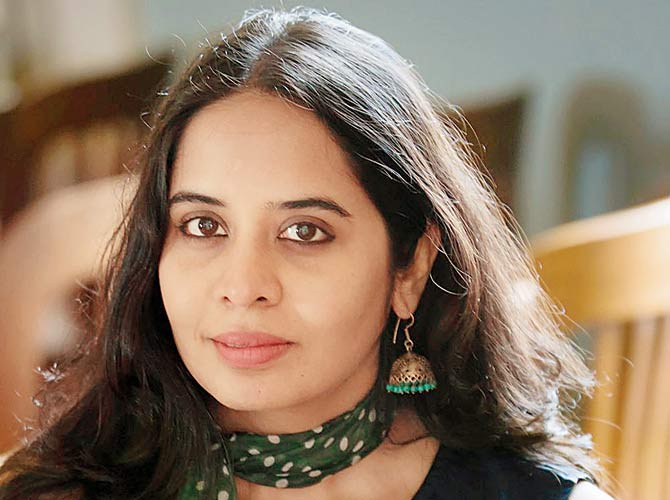 A grab from the poetry-film
She is thrilled that this poignant poem, where a wardrobe essential is used as a reality check, echoed among women from across the globe. This piece was recently made into a poem-film by a UK/US production project and is set for a worldwide release on April 24.
Potkar's work is part of a month-long initiative by the Visible Poetry Project that was founded last year as a collective where filmmakers can create videos of poems as short films. Meanwhile, Potkar is ready for the release of her next book of prose-poetry, Paper Asylum. More power to the pen and poetry, we say.
To be or knot to be is the question
It was the French philosopher Michel De Montaigne who, rather cynically, once said, "A good marriage would be between a blind wife and a deaf husband." At least one set of people who would beg to differ with him are the folks at a matrimonial website, who seek to put the focus back on the joyful bliss of the conjugal bond. Hence, on April 14, which is celebrated as Matrimony Day, they are launching a website. It is a one-stop guide for people who want any sort of marital advice. Now, we are not saying that it's wrong to seek help in times of discord. But what we are questioning is this: Is solving pressing domestic issues really as easy as clicking a button? The answer is, not in our experience.
Catch up on all the latest Mumbai news, crime news, current affairs, and also a complete guide on Mumbai from food to things to do and events across the city here. Also download the new mid-day Android and iOS apps to get latest updates