The city - sliced, diced and served with a dash of sauce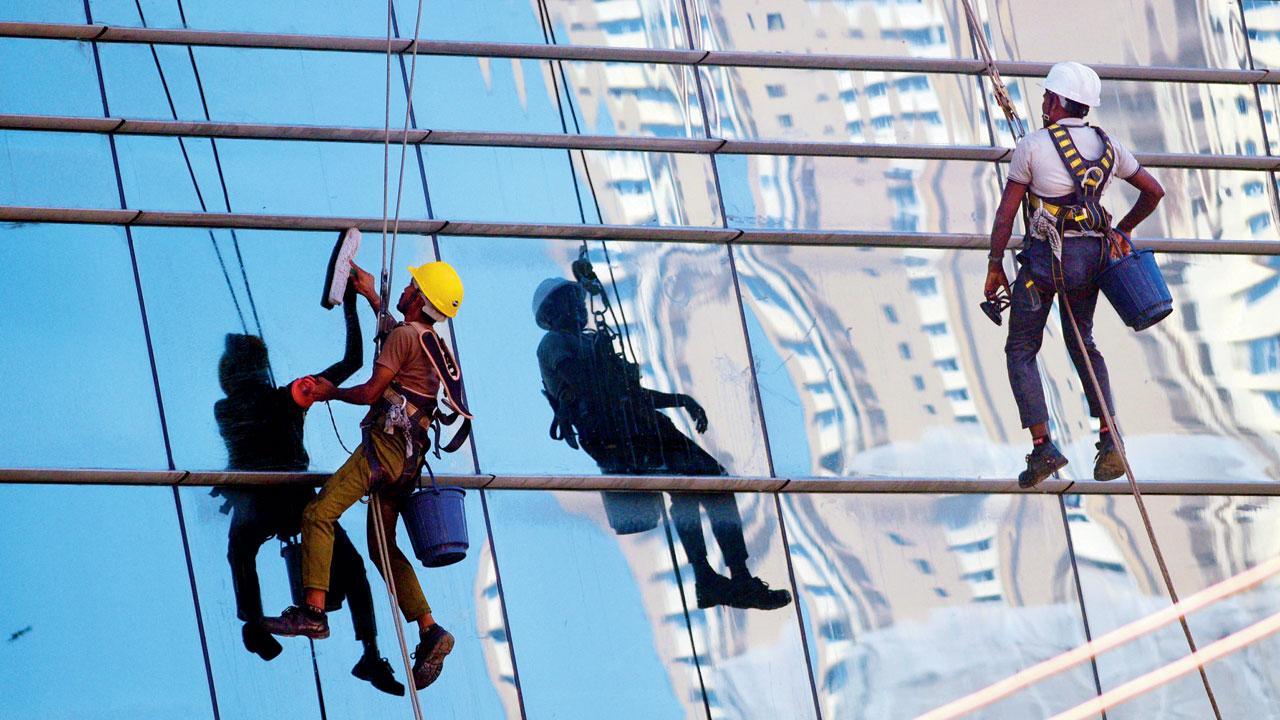 Pic/Pradeep Dhivar
Behind the scenes
Maintenance workers clean the glass façade of a multistorey building in Worli
ADVERTISEMENT
She takes the cake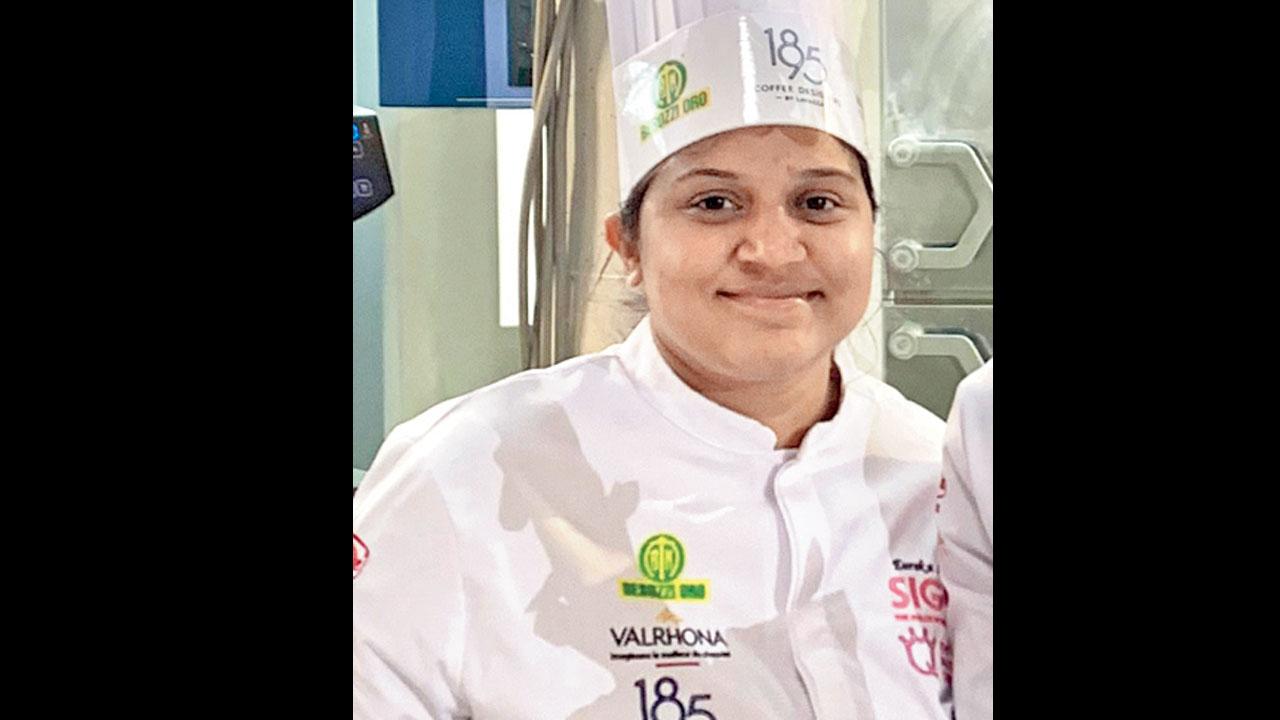 A pastry chef from the city baked up a storm in Italy. Chef Eureka Araujo, creative director at Sivako patisserie, bagged the third position at the World Pastry Queen Championship 2023. The pâtissier locked horns with chefs from across the globe who prepared desserts on the theme: the genius of Leonardo da Vinci. She also won a prize for the best dessert in a glass with an espresso coffee-flavoured gelato. She said, "This contest holds a great deal of importance for me as this was my second appearance [first one in 2018]. It allowed me to showcase the incredible culinary talent that exists in India. Pastry is a growing avenue in India; it's amazing to compete against some of the best international chefs."
Of chaats, chats and a community spirit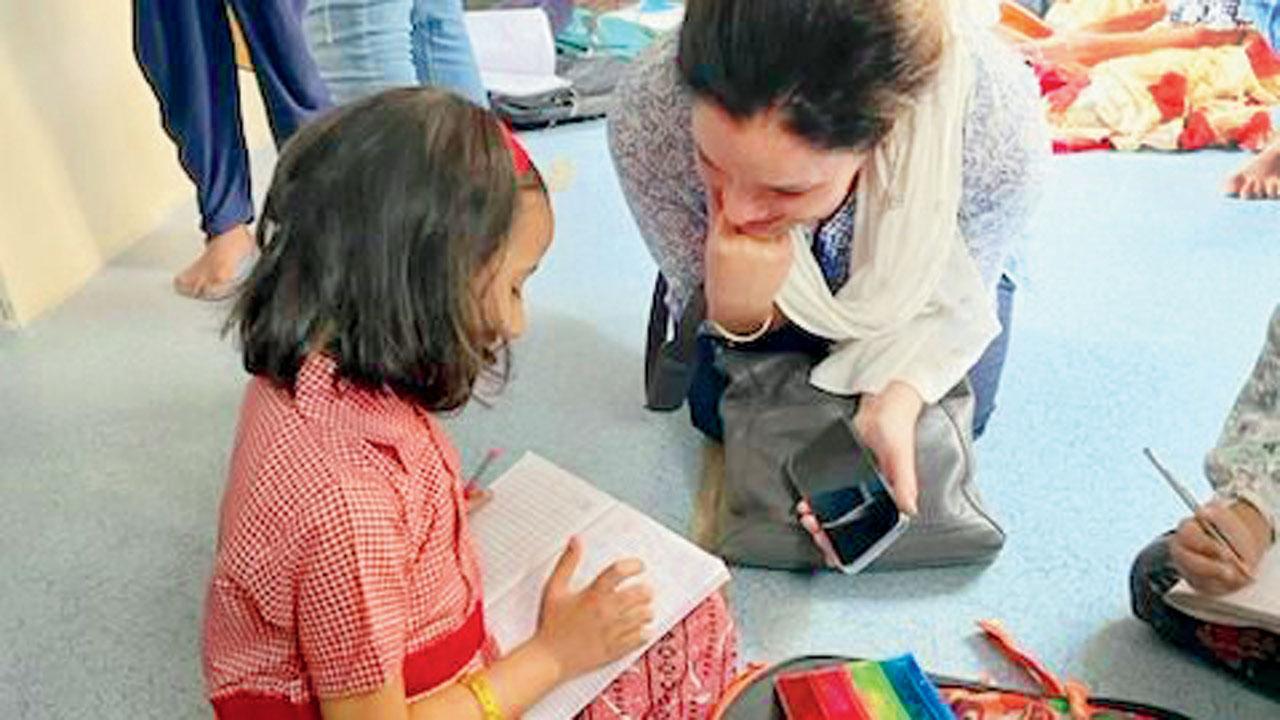 Molly Irani with a kid at Dharavi Diary
Which street food delicacies do you think will top a James Beard Foundation (JBF) Award-winning restaurateur's bucketlist? Here's the lowdown: Elco's Chaat Corner (especially the dahi puri) in Bandra, Bombay club sandwich in Kala Ghoda, and kebabs at Bademiya. The reccos are courtesy of chef Meherwan Irani of Asheville-based Chai Pani — that won the Outstanding Restaurant 2022 award by JBF — and team. The crew was recently in town as part of their annual street food tour of India, shared co-founder Molly Irani.
Meherwan Irani (centre) and the team pose with kulfi sticks during their street food trail in Mumbai
"The idea is for them to understand the origins and the culture of the food that they are representing. Meherwan takes the team to all of the places that inspired the flavour profiles that he incorporates at the restaurants," Molly told us. The restaurateur duo also made a trip to Dharavi Diary's community centre. The initiative aims to empower youth, especially women, from lower-income communities. "We've been involved with helping support them financially for years. This time, we were guided by some of the older girls around the slum and into their houses. They will instantly wind their way into your heart. During our conversation, they expressed the need for them to get internships," she added.
Etching poetry in history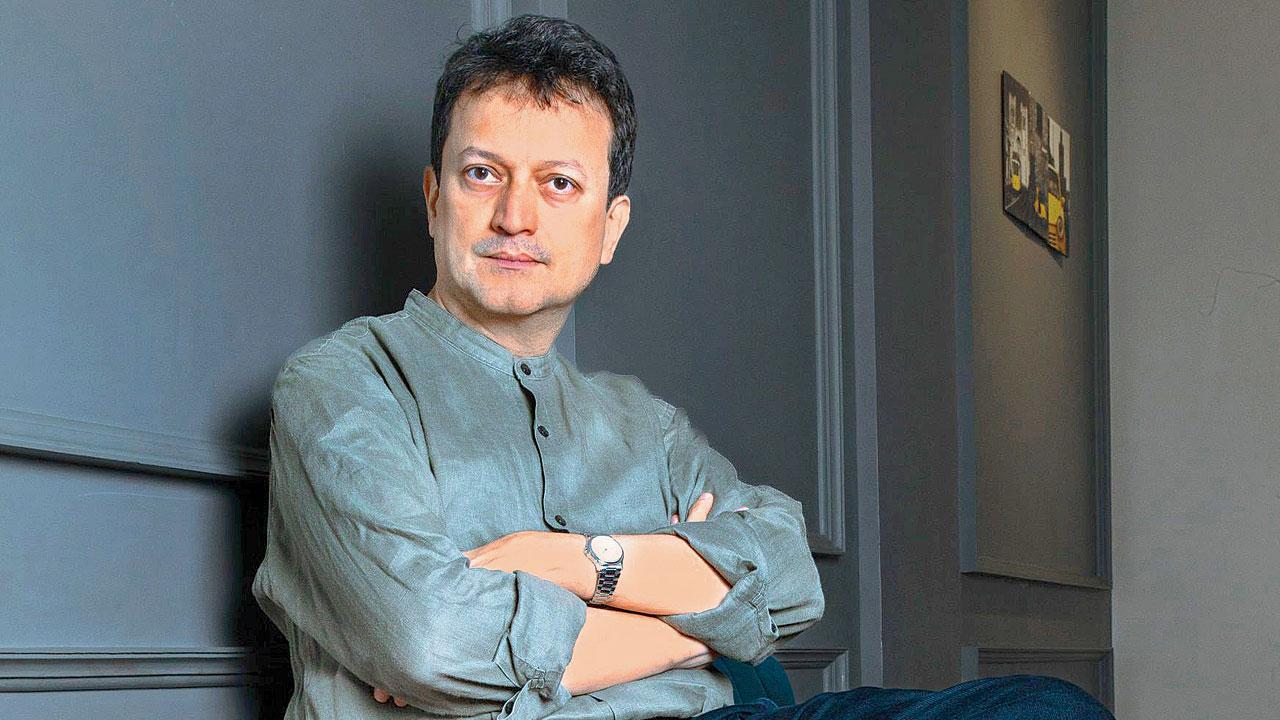 Pic courtesy/Priyesha Nair
Poetry is a universal language understood by few, and poet Ranjit Hoskote knows this well. But with his win at the Kalinga Literary Festival Award for his poetry book, Hunchprose, Hoskote has proven to have etched this language in the hearts of many more. Published in 2021, Hunchprose drips with wry humour and music. Expressing his gratitude on receiving the award, the poet told this diarist, "I am truly honoured, but more so, because it is for this specific book. The book to me is a testament of what it means to live through a time of climate catastrophe and a time of extinction." On what this award means to him, Hoskote revealed, "It validates the possibility that a book of poems can speak to historical urgency and crisis."
Goregaon shows the idol way to celebrate Bappa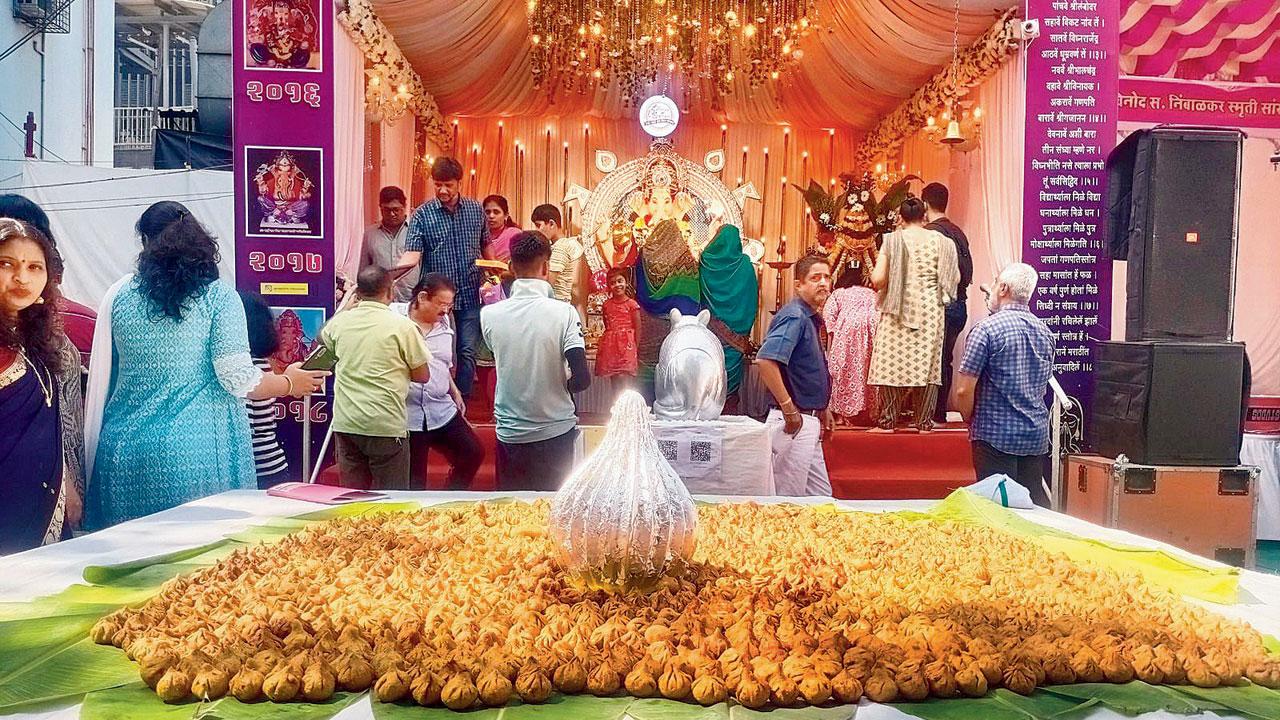 Close to 2,000 modaks are placed at the mandap
Since 2014-15, a group of 15 citizens in Goregaon have been celebrating Maghi Ganeshotsav to promote an eco-friendly lifestyle. This year, too, the Goregaoncha Omkareshwar Maghi Ganeshotsav Mandal brought home a sustainable papier-mâché idol and also conducted a har-ghar-tulsi campaign. "We avoid all kinds of plastic for the décor as well as the puja. We distributed tulsi saplings to every devotee who visited us," shared member Sanket Jalgaonkar. To cater to Bappa's favourite craving, women residing in and around the area prepared nearly 2,000 modaks in their homes that were distributed among 1,000-odd devotees, he told us. Jalgaonkar also organised a medical camp alongside the festivities, which saw the participation of over 200 people. We think Bappa would approve.
Millets, our muse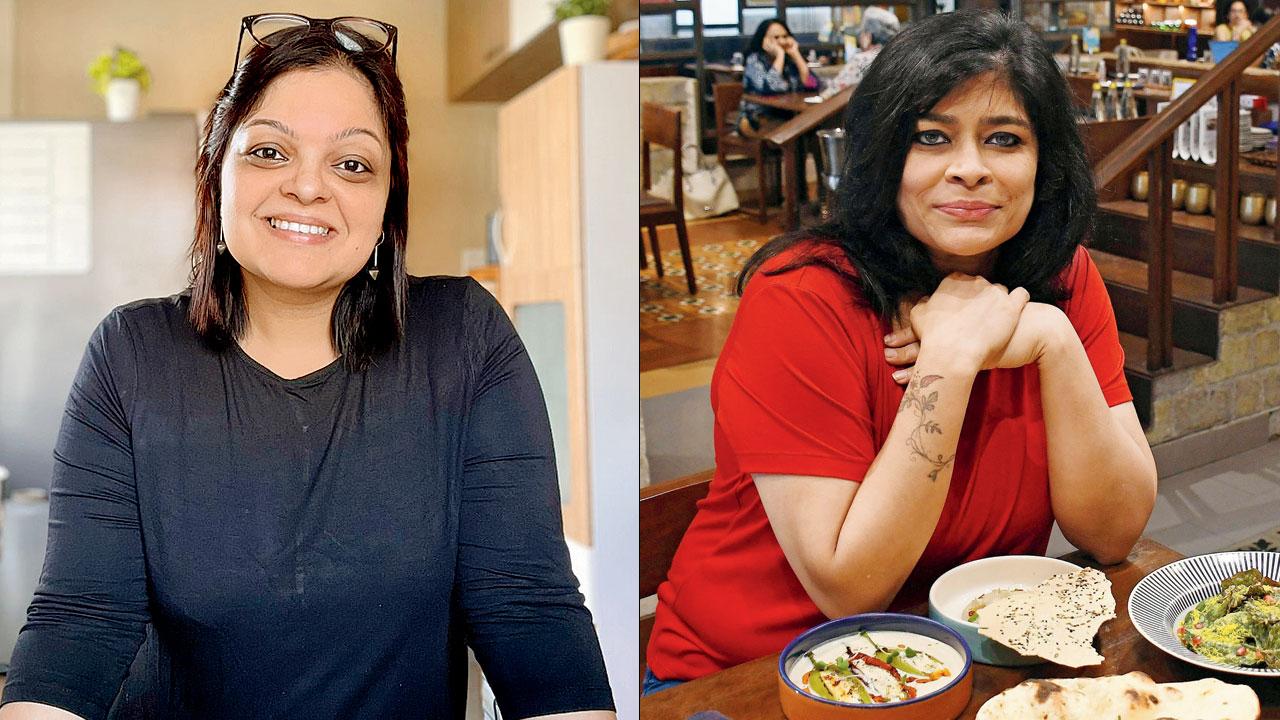 In sync with the announcement by the United Nations that 2023 is the year of millets, Ramnarain Ruia Autonomous College organised a pre-conference workshop over the weekend on the use of millets across regional cuisines, leading up to their International Conference on Millets on January 30. Attended by culinary consultants Saee Koranne-Khandekar (top, left), Rushina Munshaw Ghildiyal (top, right) and entrepreneur Kinjal Jain among others, the panel discussion saw millet recipes being passed around enthusiastically. "Junk food cannot be taken out of the youngsters' diet, so we came up with millet recipes that incorporate these foods," professor Kamini Donde, the organiser, told us. Khandekar revealed, "Erasing the negative after-effects of the green revolution and bringing millets back to the mainstream will take time but to see the process begin, is great." Do you often find yourself in the middle of office politics?