The city - sliced, diced and served with a dash of sauce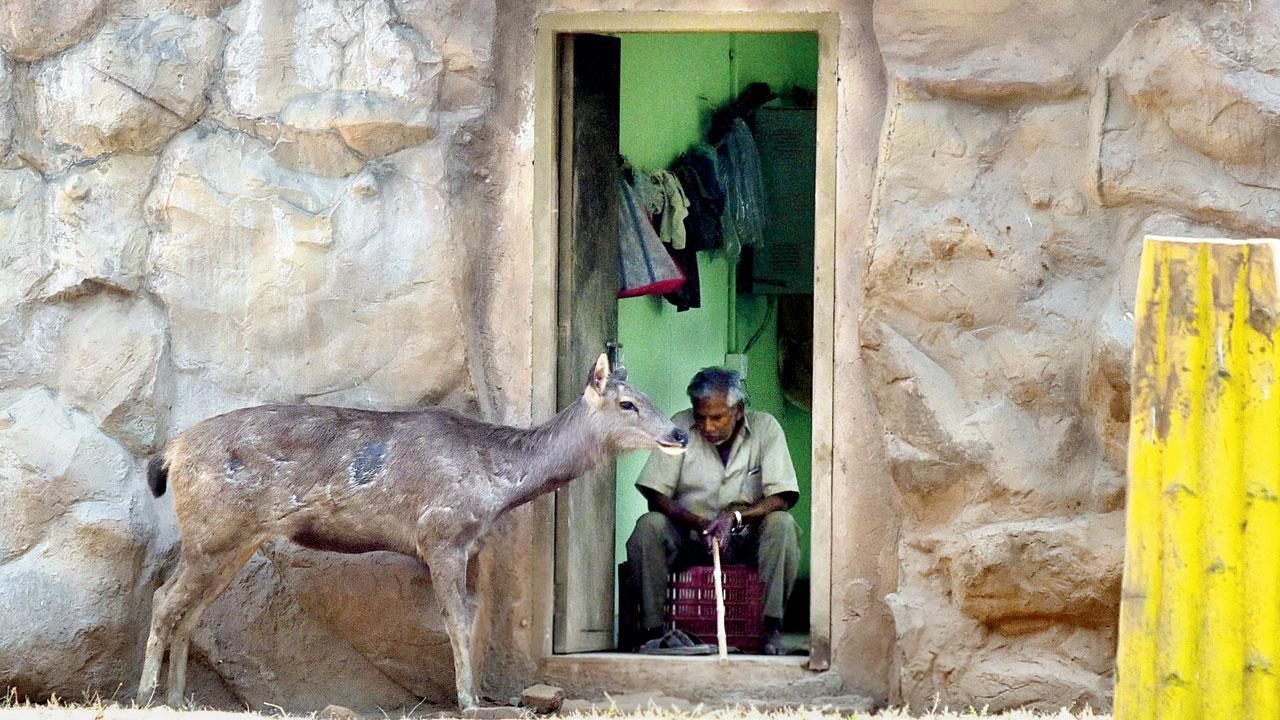 Pic/Shadab Khan
When a deer friend visits
A swamp deer waits outside its caretaker's den inside Byculla zoo
ADVERTISEMENT
When Sting rocked the house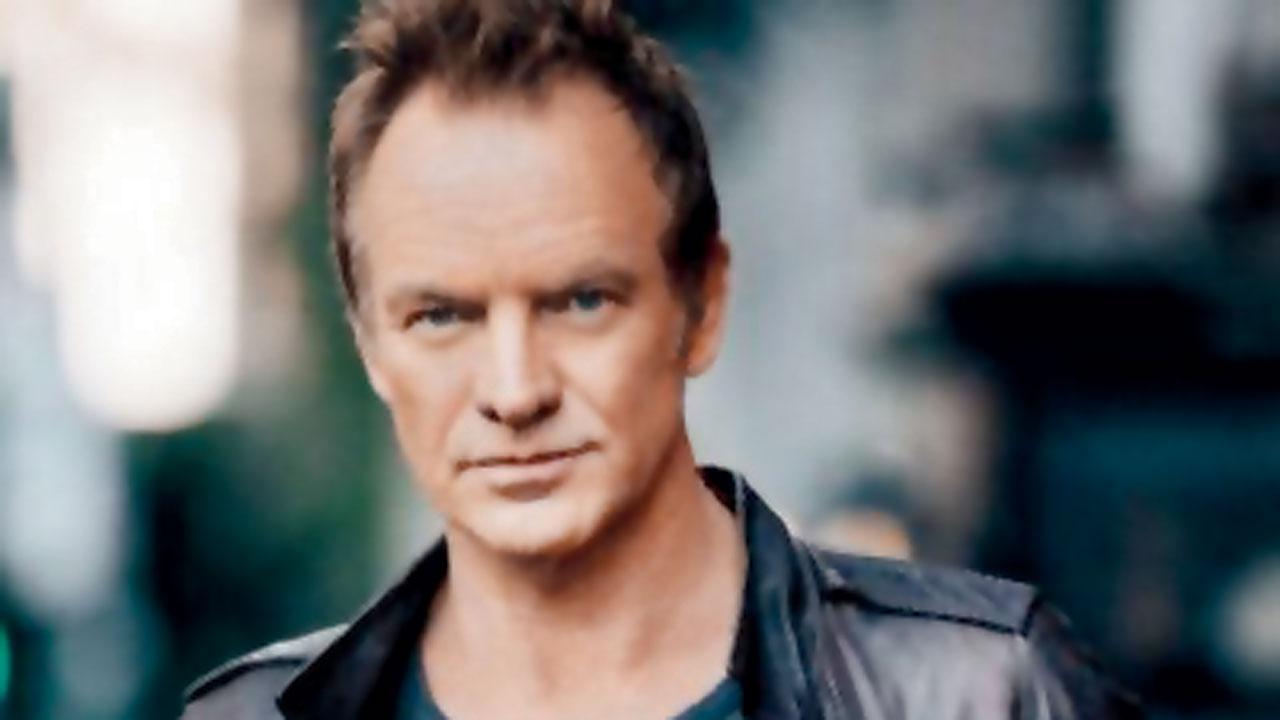 Sting. Pic Courtesy/Twitter
Musicians, no matter how famous, can still be fans. So, we were happy to learn that Shantanu Moitra (inset) took time off his busy schedule to catch rockstar Sting live in Singapore last week. "It was Leander Paes who told me about the concert. I booked it at the last minute, and got a seat faraway in the back," the composer shared. Regardless, Moitra was delighted to watch the icon of teenage years belt out the classics — Roxanne, Englishman in New York and Desert Rose.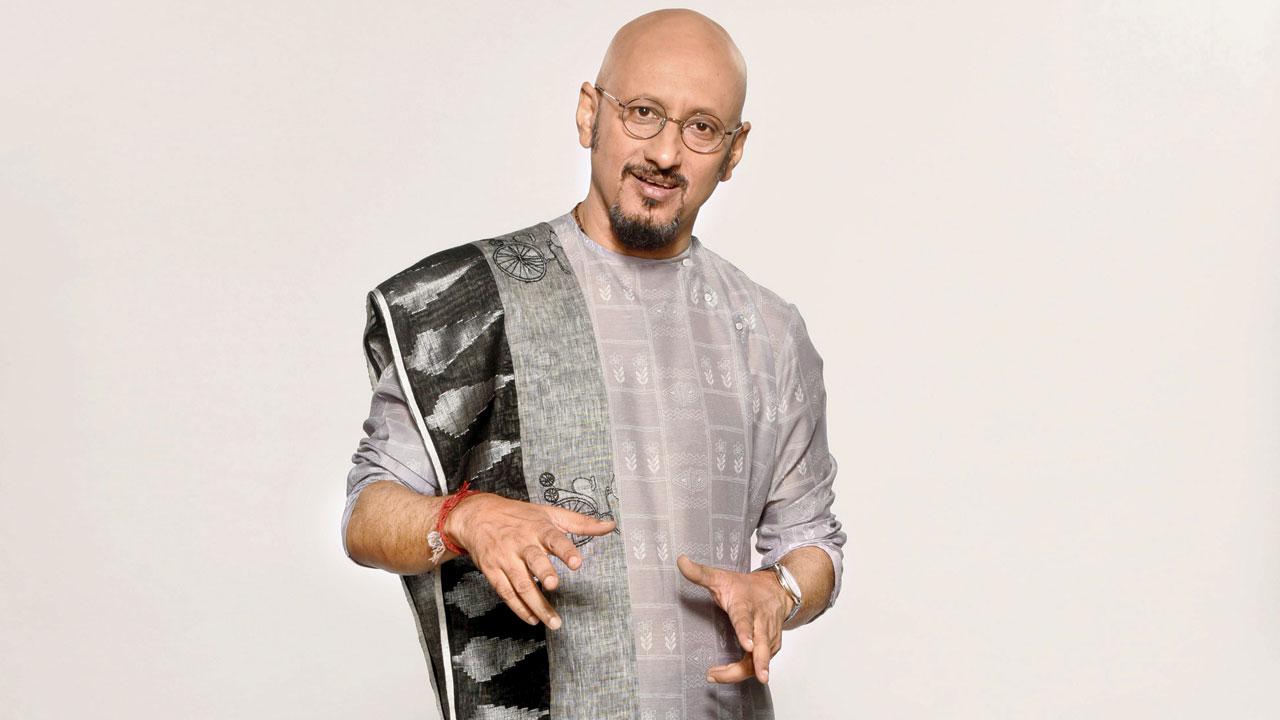 "He ended with Fragile. It was just a four-piece band, but in perfect sync," Moitra revealed.  But it is not all music. The composer returns home with a life lesson as well. "During the concert, Sting said something beautiful — 'Only when the man on the street sings your songs, you know it is a hit.' Forget the Instagram likes. This is the real game," Moitra remarked.
Rowing into the waters of life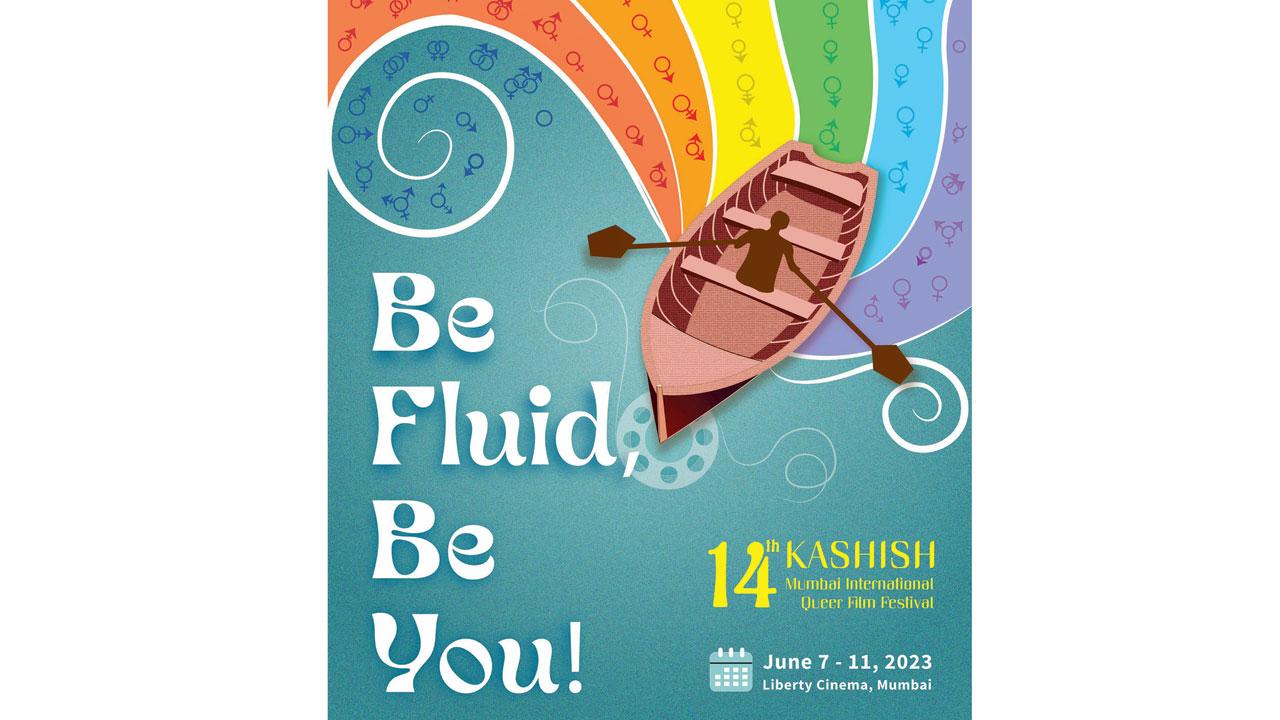 The poster designed by Tanishka Jain won from among 30 submissions
A boater in a wooden canoe pushing into rainbow-coloured waters. Created by Tanishka Jain, it is the poster art that recently bagged Kashish 2023 Wendell Rodricks Poster Design Contest for the 14th edition of the country's first queer film festival. Overwhelmed by the win, the student-designer from Bhopal shared, "When I had submitted my work, I didn't even consider winning. I am quite critical of my art and overthink every small detail on the canvas. Even with this piece, I kept overthinking the idea and its execution. So, the win came as a real surprise."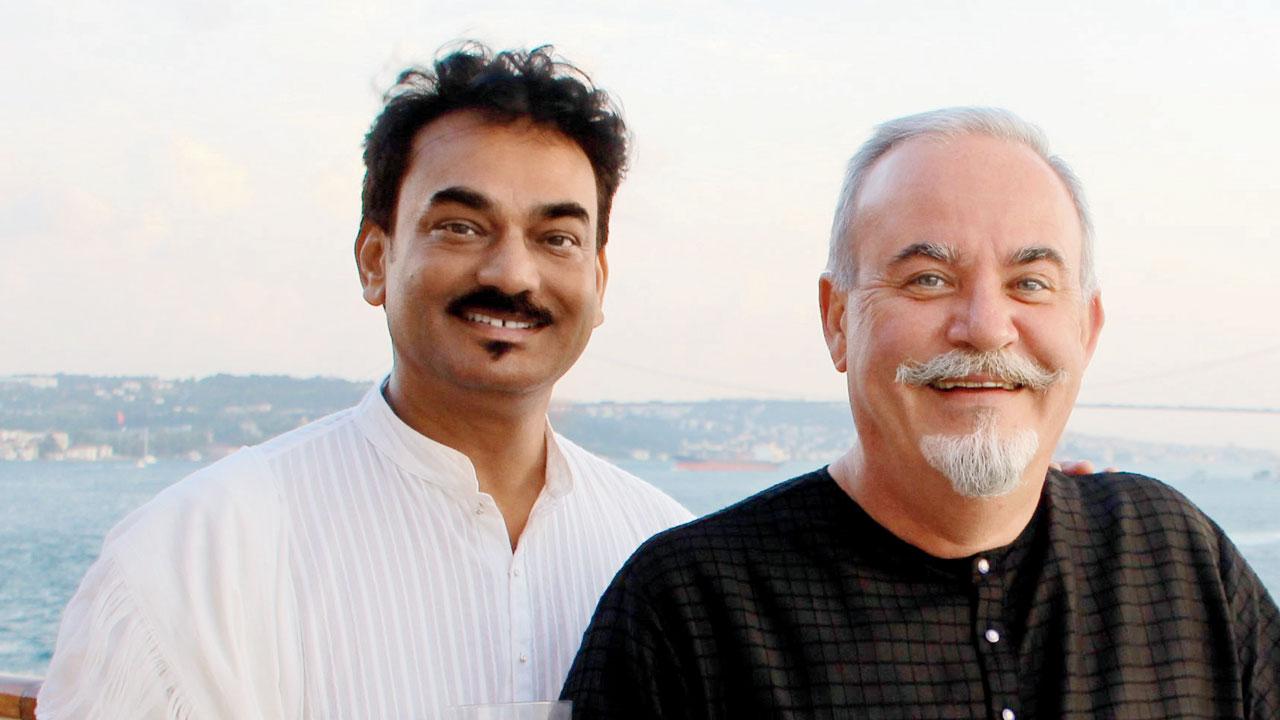 (From left) The late Wendell Rodricks and jury member Jerome Marrel
Jain, who lives in Andheri, added that her selection in a competition where nearly 30 submissions — from Hyderabad, Delhi, Gurgaon, Mumbai, Pune, USA and Bahrain — were considered, encourages her to do better. But what does her poster art mean?
"This year, the topic was: Be Fluid, Be You! I wanted to communicate the freedom that stems from lack of expectations with regard to one's identity. The blue in the artwork represents the sea of life, the boat shows the control that we exercise over our decisions, and the pride flag — spread over the water — depicts how we can be anybody; any free-flowing identity," she explained to this diarist. Kudos to the young designer!
A new gully gang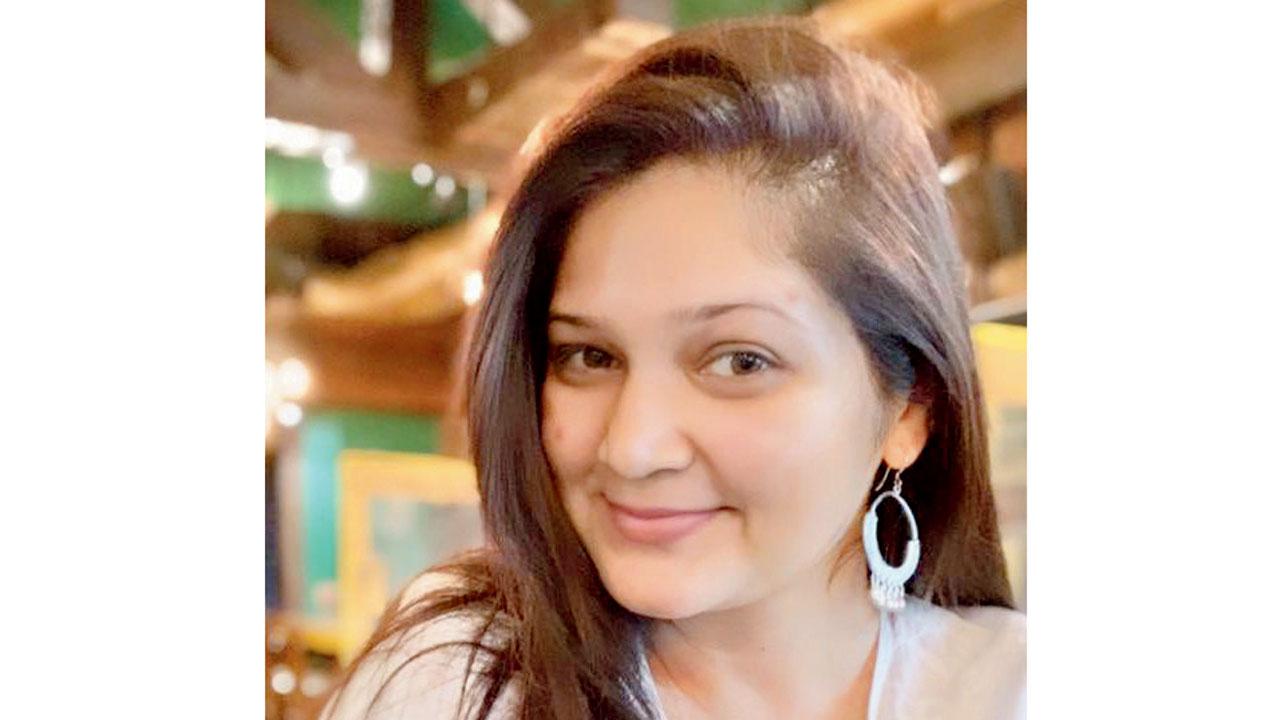 In an inspired initiative, books, reading and storytelling platform Poets of Mumbai are adding a new dimension to their vertical, Authors Gully. The idea is to create a space for mid-list authors to meet, collaborate and gain guidance regarding their self-publishing journey. About the platform, co-founder Ripal Dixit (in pic) told us, "With this initiative, authors — who don't usually get picked by big publishing houses — will be able to narrate and hear each other's stories. We are currently building our database of interested readers and writers. Since we keep hosting open mics and know a wide variety of artistes, the circle keeps widening through shared references."
Green is lit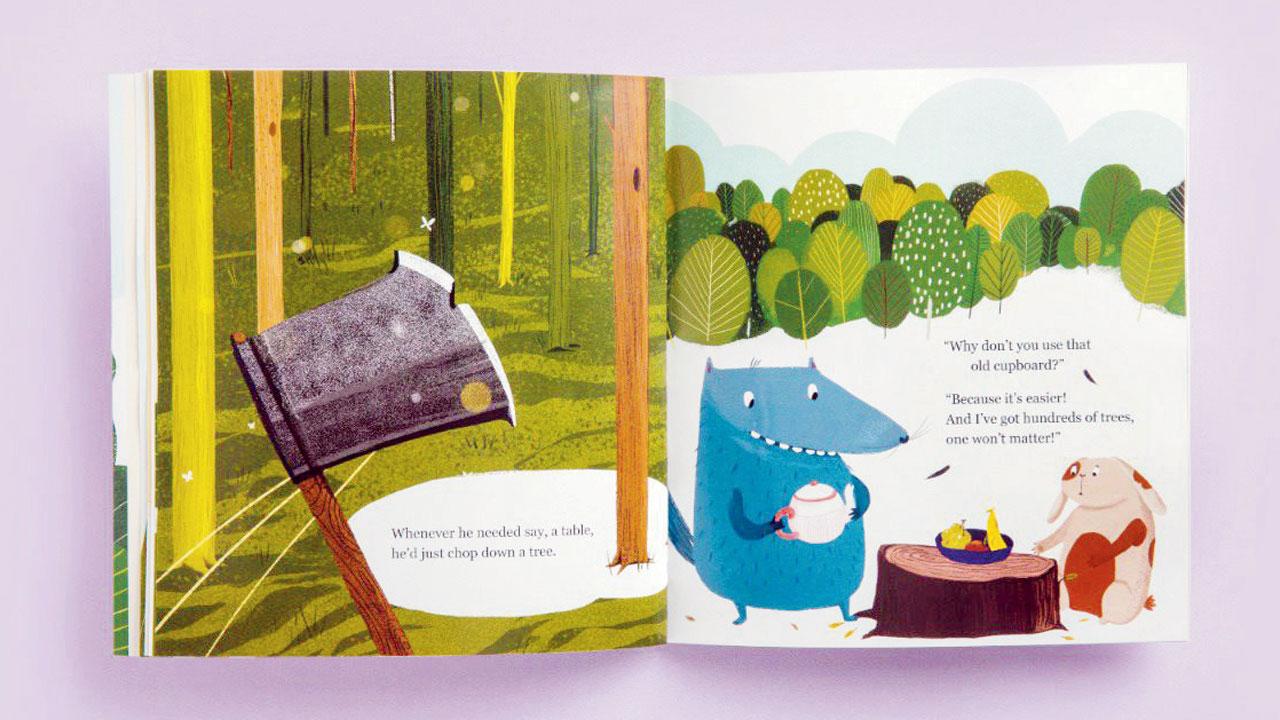 An illustration from the book, One more does matter, Lana
Mumbai-based Daffodil Lane Books recently joined hands with child nutritionist Kamlesh to celebrate International Day of Forests by giving away two books. There's a leopard in my house by Vaishali Shroff and One more does matter, Lana by David Howlett are the two titles up for grabs on @daffodillane_books. Its founder, Sanya Podar shared, "Environment has been one of our primary concerns from the start.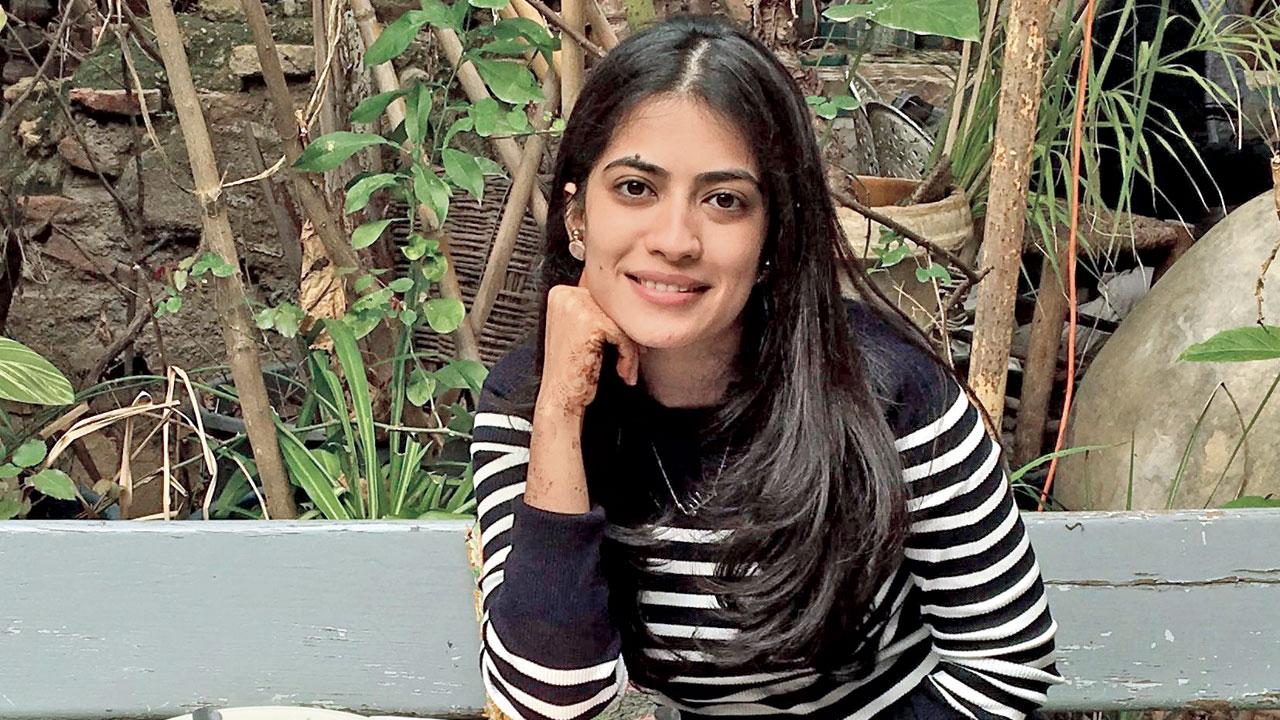 Sanya Podar
We have tried to do our share through the paper quality we use and the stories we tell. We are hosting a digital book giveaway, hoping that this would encourage young readers to think about deforestation, land encroachment and climate crisis." Podar revealed that in response to the giveaway alert people have shared the green habits they practise to protect our forests.
Timeless Tagore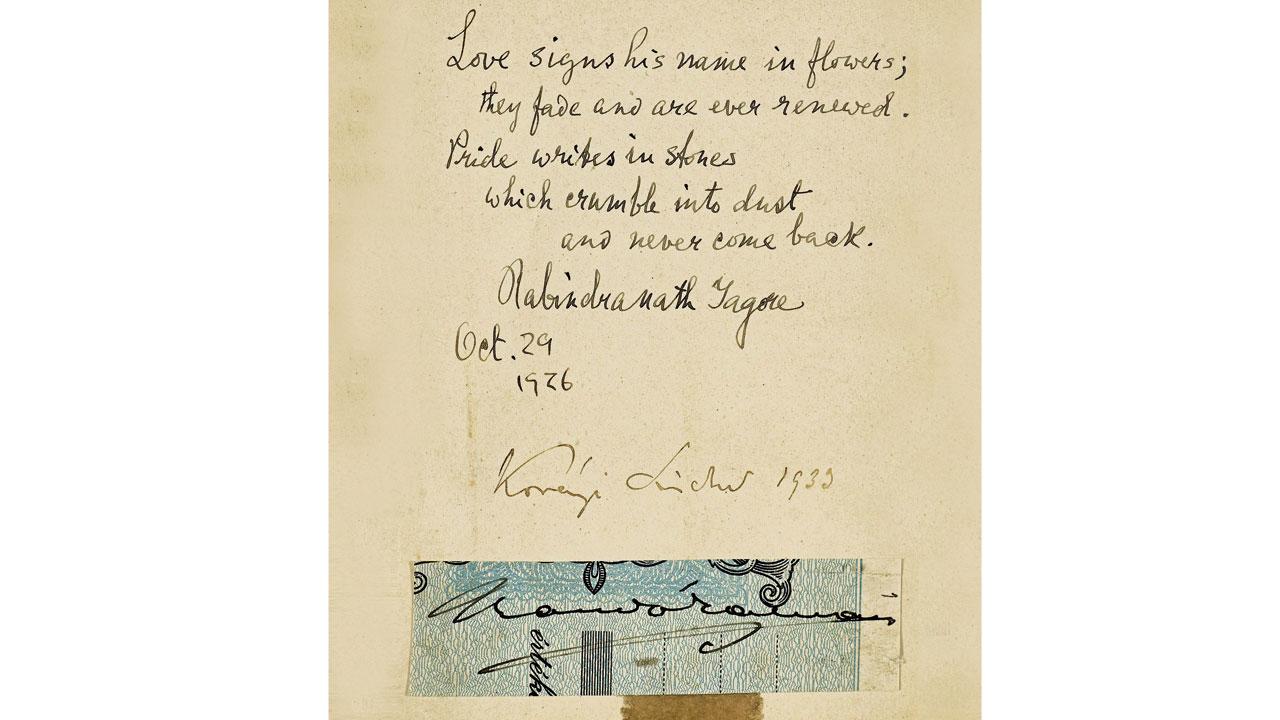 The letter by Tagore. Pic Courtesy/Astaguru Auction House
An upcoming auction at the Kala Ghoda-based AstaGuru Auction House will witness a collection of 200 odd lots — featuring noteworthy artists who shaped modern Indian art — go under the hammer. This diarist was piqued by a letter with a poem written by Rabindranath Tagore in 1926. The auction house's vice president Sunny Chandiramani said, "It is a poem inspired by nature. While it's not clear if this piece appeared in any of his consolidated anthologies, one should understand that given his literary genius, he could have jotted it down in an impromptu manner while writing the letter."