The city - sliced, diced and served with a dash of sauce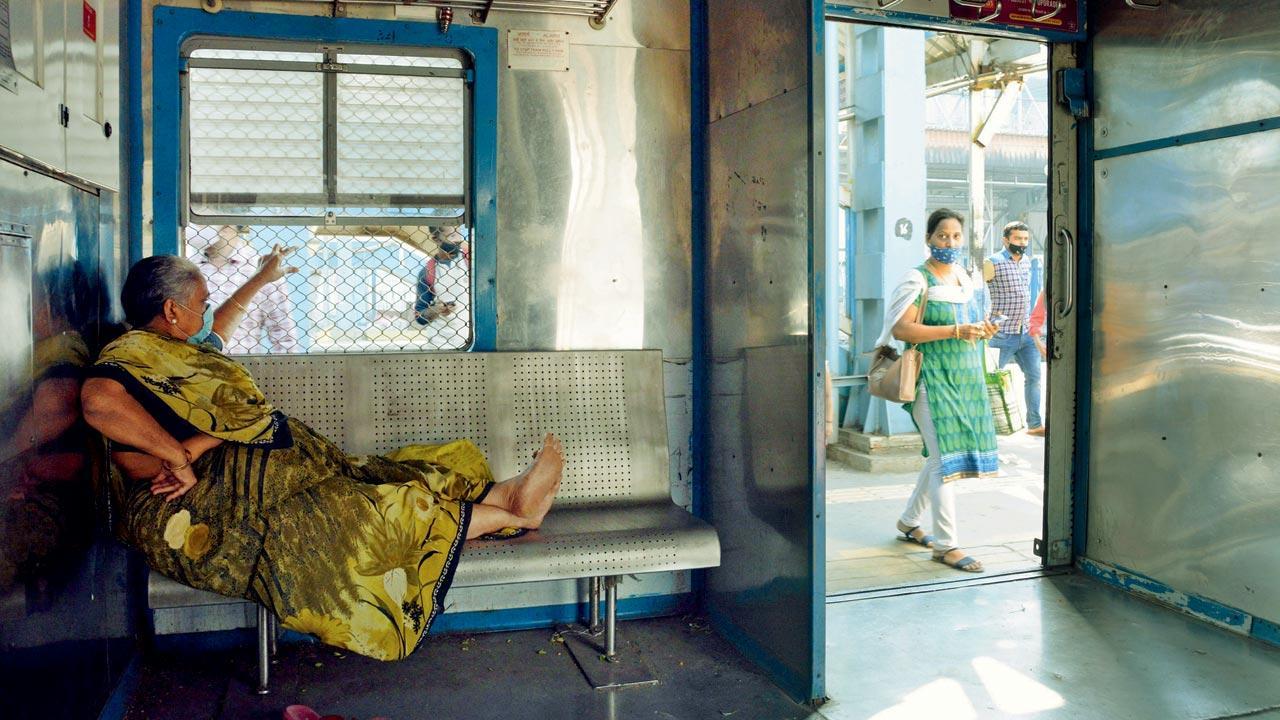 Pondering The Move: A woman gazes out of the window while travelling in a local train at Goregaon on Friday. Pic/Satej Shinde
My mother's son
More commonly recognised as the creative director and son of maverick designer Anamika Khanna, Viraj Khanna (inset) is set to make a mark in the realm of fine art, with his debut exhibition of paintings and sculptures in Kolkata. "While ideating designs for my brand's social media pages, I created a collage of random elements from magazines and encyclopaedias. These paved the way for my designs, which will feature AK OK's second collection, and also sparked my tryst with fine art," he told this diarist. The theme of the exhibition, which is interestingly titled What My Mother Didn't Teach Me, is about subverting the ideal of perfection — the pieces feature elements like exaggerated lips or wiry bodies, in a tongue-in-cheek tone. Check it out online at artexposure.in
Hop on an artful tour
Art Fervour was conceived as an innovative amalgamation of art appreciation and tech, with the goal of making art more accessible. On the eve of their second anniversary, they are conducting a multi-city art tour today, across eight locations. For founder Nivedita Poddar (inset), this is a significant milestone, "Although the pandemic threw a lot of our plans off course, it also compelled us to use tech in creative ways — we've created a comprehensive artist directory and a digital art guide for users to create their own art persona with eight questions and receive art recommendations," she told us. The event is free, and Art Fervour has shared tour maps on their social media accounts. The Mumbai route includes popular galleries such as Method (Bandra and Kala Ghoda), Chatterjee and Lal, DAG, and Gallerie Mirchandani+Steinrucke.
A song and dance for women
Indian-American rapper Raja Kumari has joined American singer-actor Rita Wilson and Brazilian songstress Claudia Leitte for a new track called Hello World, which will drop on March 8. Raja Kumari shared, "I have a lot of respect for Rita and Claudia and our styles complement each other's." The launch will be followed by a free Zumba class led by fitness guru Gina Grant. For every registration, $1 (R73) will be donated to the cause of women in the music industry. Log on to zumba.com to do your bit. 
A way out of Mumbai's traffic mess