The city - sliced, diced and served with a dash of sauce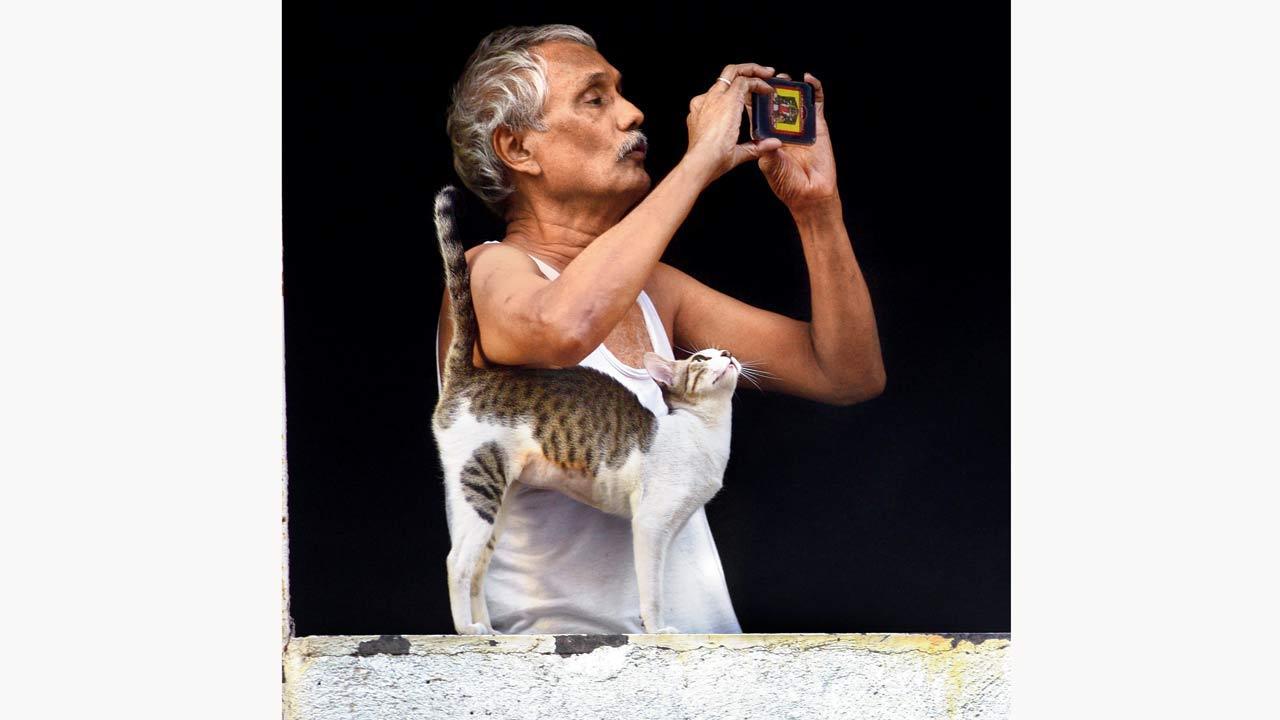 Pic/Pradeep Dhivar
Let Me-ow see
A cat steals a look while a man clicks photographs of a Gudi Padwa rally in Girgaum. 
ADVERTISEMENT
Art for a cause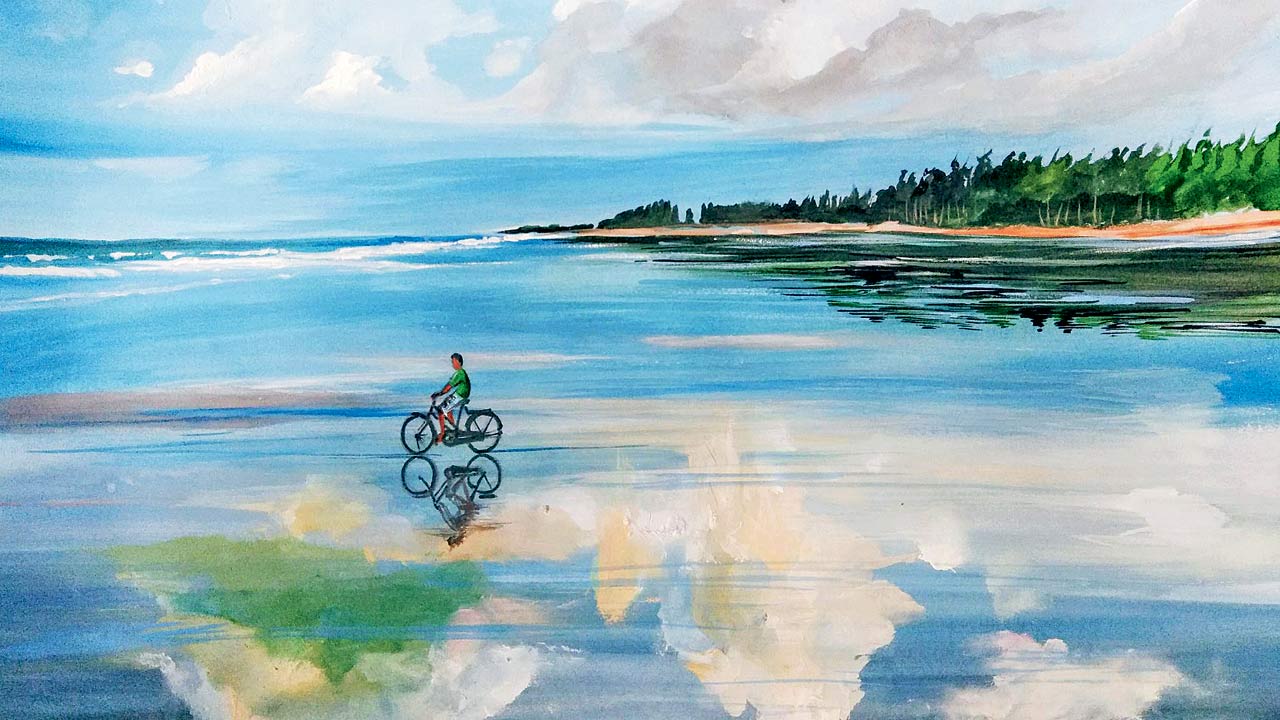 Subash Vuppala, Cobalt Sea
From a collection of 200 art pieces that were gifted, donated or made in the Mazgaon-based art studio, Space 118 will be donating a few works to NGOs looking to add an artistic touch to their spaces. Saloni Doshi, founder and director, told this diarist, "While I was impressed with the endeavours of hospitals, educational institutions, nurseries and other NGOs I visited during the pandemic, their atmosphere lacked something. I believe art can fill that void with positivity." Most of the artworks that are going to be donated are acrylic on canvas, photographs, watercolour on paper or mixed media collages. Interested NGOs can send an official email on space118 studios@gmail.com.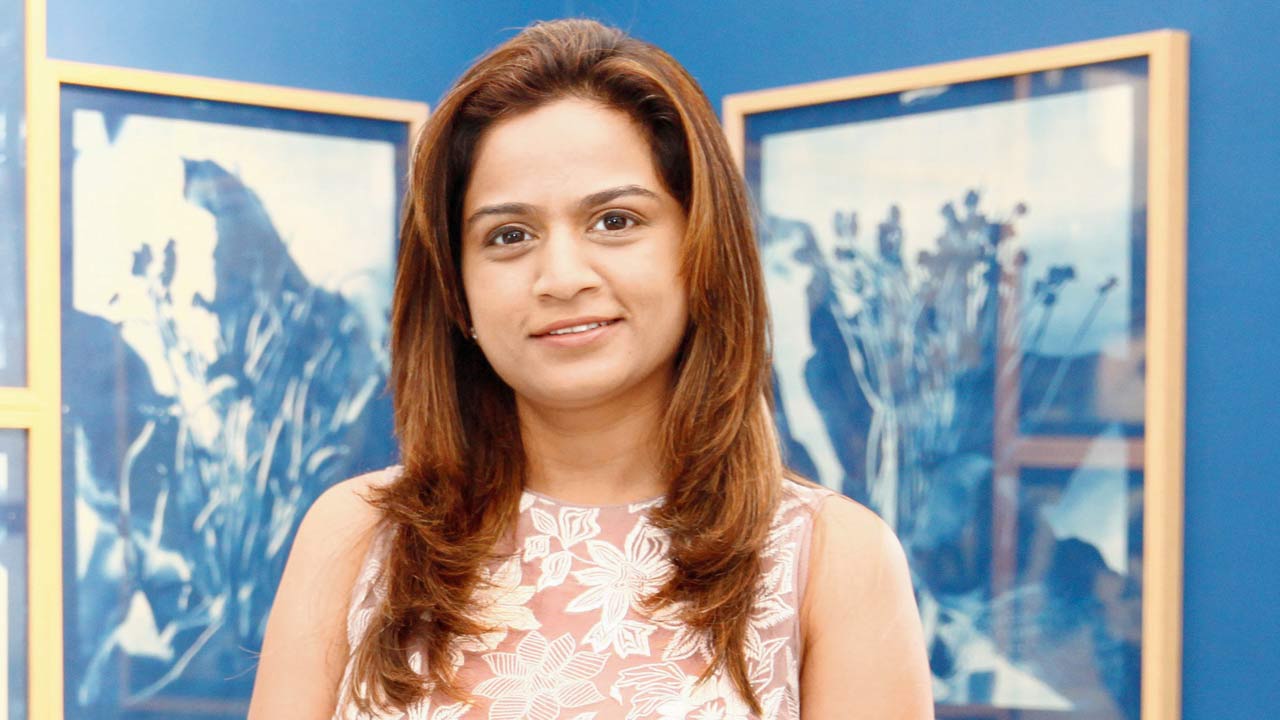 Saloni Doshi
Canvas for the ages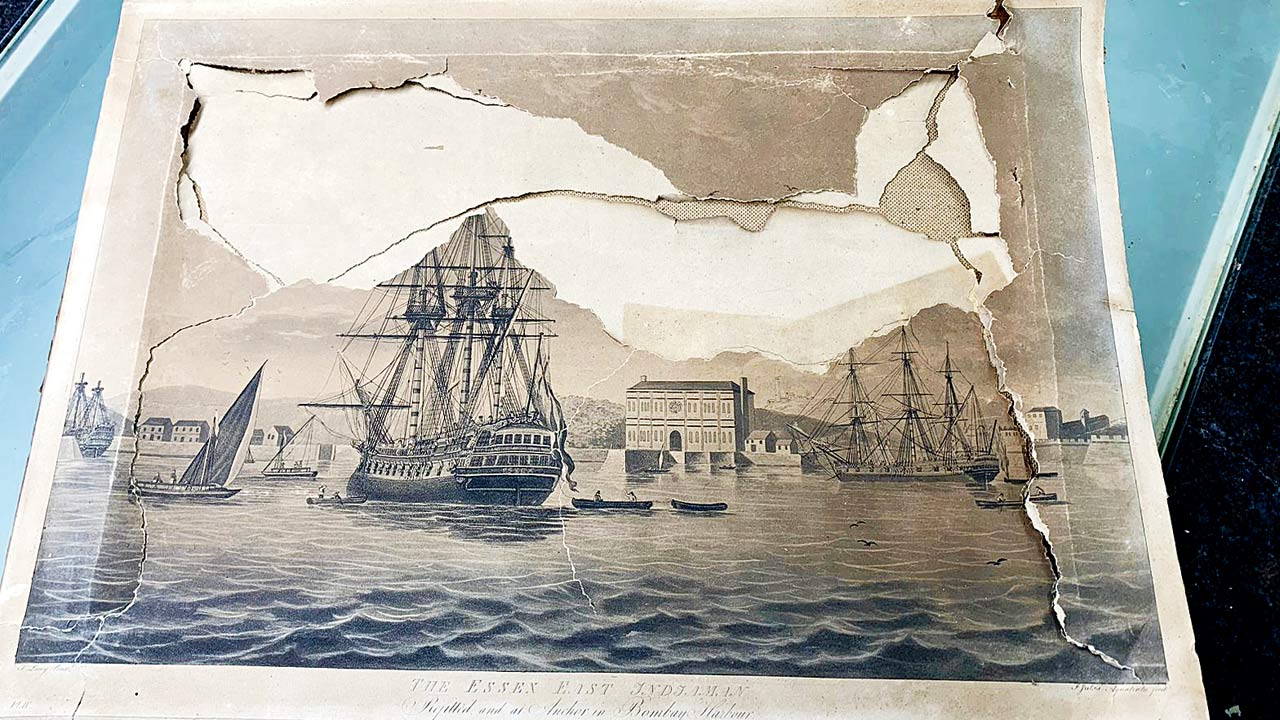 One of the damaged artworks
Don't miss the last day of The Artists of Bombay exhibition at Fort's Asiatic Society of Mumbai today. If you're curious about how the featured rare books and prints from the 17th and 18th century have survived Mumbai's tropical weather, Sunil Bhirud, conservation books supervisor shared the process with us, "We start the de-acidification process in an alkaline solution, line the pages in 7 GSM paper, and store the book in acid-free boxes. Conservation consultant Amalina Dave added, "Prints are removed from their wooden frame, treated chemically and consolidated structurally using fine Japanese tissue."
Also Read: Mumbai Diary: Wednesday Dossier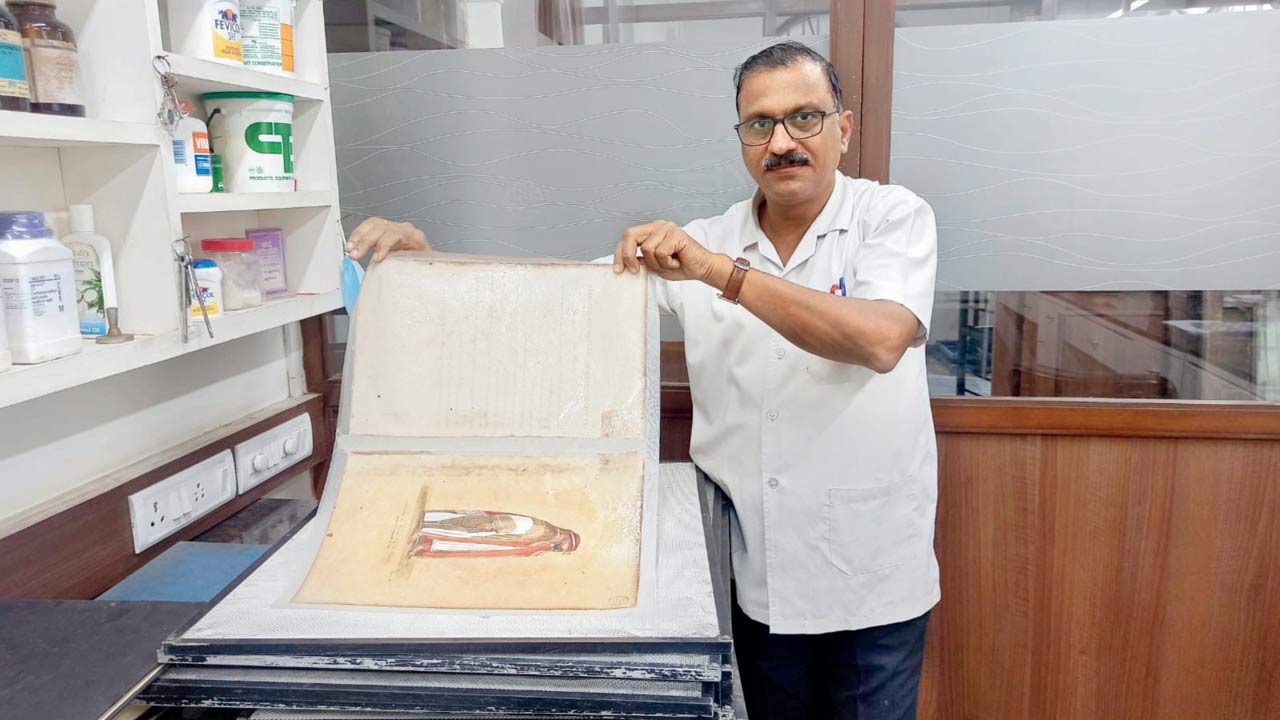 Sunil Bhirud
The complete rewind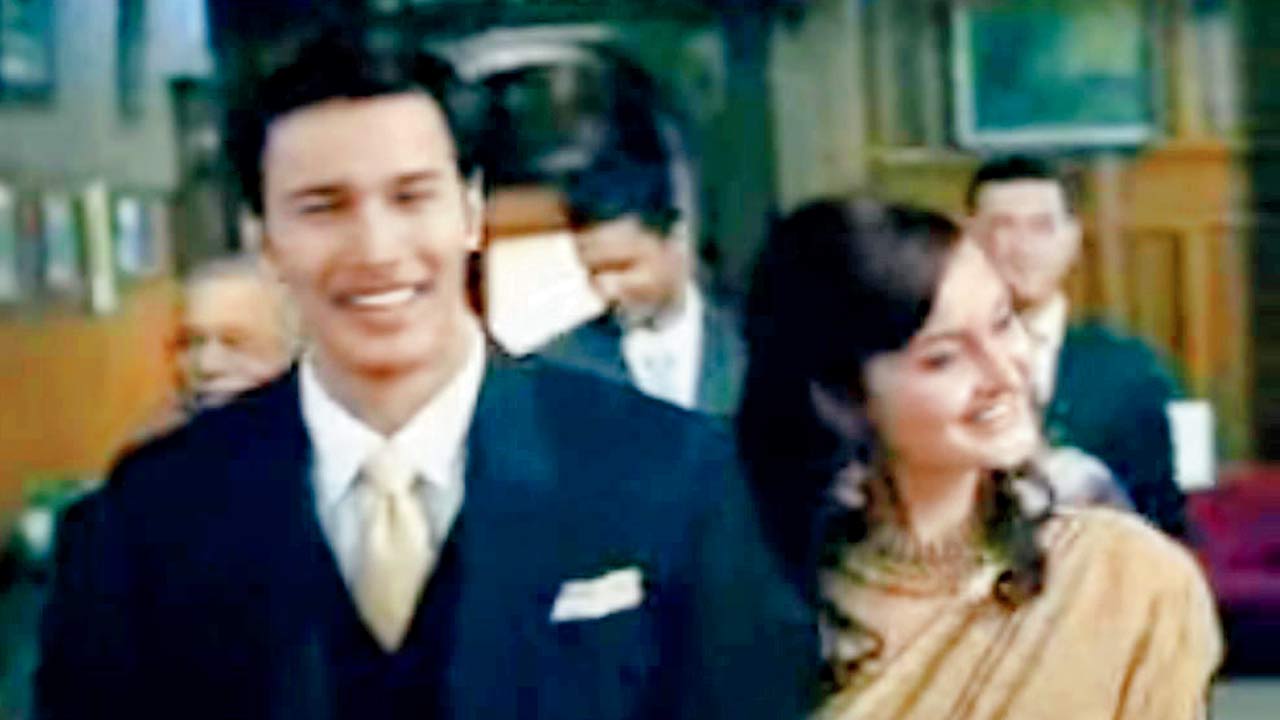 A moment from the ad
Everyone knows the tune of the iconic Raymond's Complete Man, but we were delighted to learn that musician Raghav Sachar had a connection to it. Sachar shared a throwback on his social media feed to the ad on which he played the saxophone. "I had worked on a flute as well as a whistle version," the composer recalled. Looking back, the campaign is a veritable who's-who of the music industry today though. If it were up to composer Salim Merchant, who composed that jingle, Sachar would have featured in the ad as well. "Salim wanted me to be the saxophone player in the ad, but I was travelling then. He created a wonderful track blending in Aaj kal tere mere pyaar ke charche to segue into the classic Schumann Traumerei. It is such an iconic tune, and perfect for a Throwback Thursday moment," the composer told this diarist.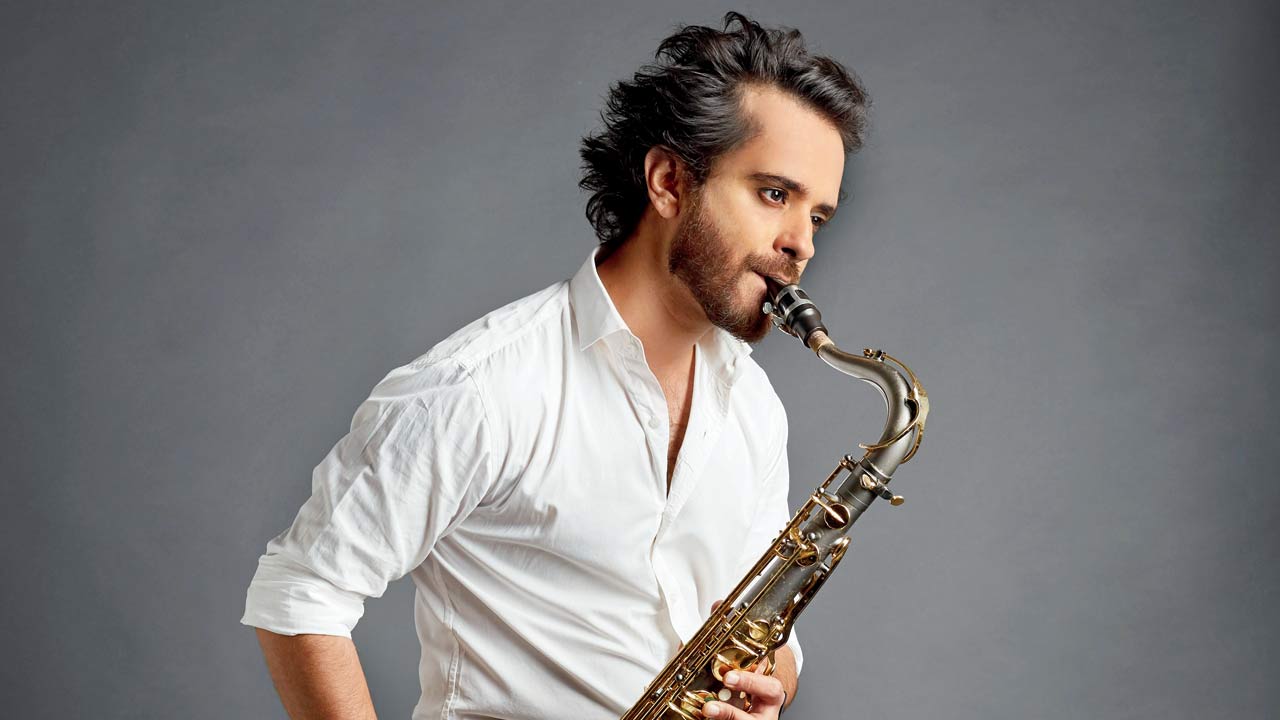 Raghav Sachar. Pic Courtesy/YouTube
Shuttle into new terrain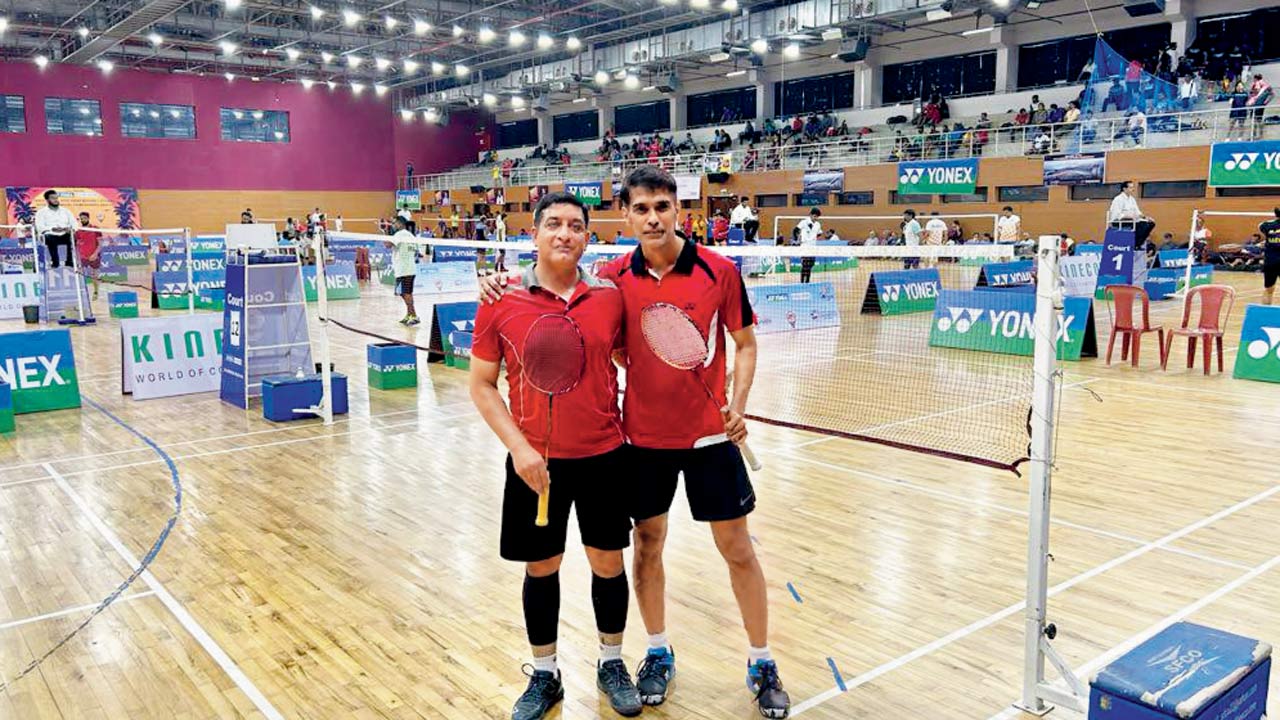 (From left) Ashish Khedikar and Sandeep Mohan
Filmmaker Sandeep Mohan surprised us with news of a bronze medal in the doubles at the 45th Indian Masters (Veteran) National Badminton Championships in Goa, this week. "I have been playing badminton on and off since I was 30," the 48-year-old admitted. Having lost the state level finals, Mohan and his partner, Ashish Khedikar, had to play qualifiers to compete at the nationals. "In the semis, we came up against world champions in Vijay Lancy and KA Aneesh," he said. The medal puts the filmmaker in contention for a place in the national team, come September. "The world tournament is a great opportunity," he shared.  
A sweet staging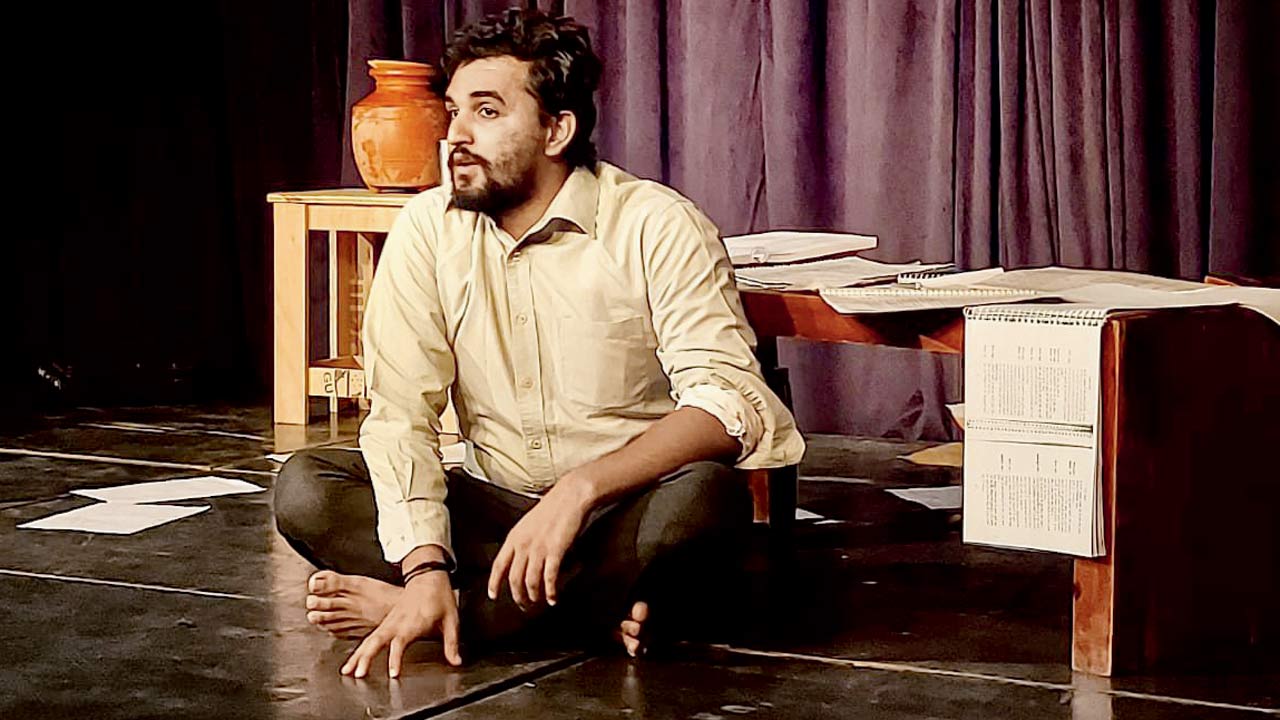 Aditya rehearsing for the play
Not every playwright allows their plays to be used for free without wanting a part of the profits. But Manav Kaul prefers to do some things differently. "He wants nothing in return when a director wishes to use his script for the stage. I've worked on two of his plays before — Chuhal and Park. This one, Shakkar ke Paanch Dane, is about an average guy named Rajkumar, a prince only in name, and is special because it was Kaul's debut play," Aditya, founder of Sahaj Theatre, told us on the eve of the play's staging at a suburban venue. He shared his two-step approach towards rehearsing and putting the play together. "I read the text till it subconsciously resided in my mind. Then, I looked for the purpose of the words used by the playwright and the motivation behind the protagonist's actions. After the first two, I just let the character speak for himself and grow as I rehearsed a little more every day," he revealed, before getting back to his rehearsal. Do you like to interpret your dreams?