The city - sliced, diced and served with a dash of sauce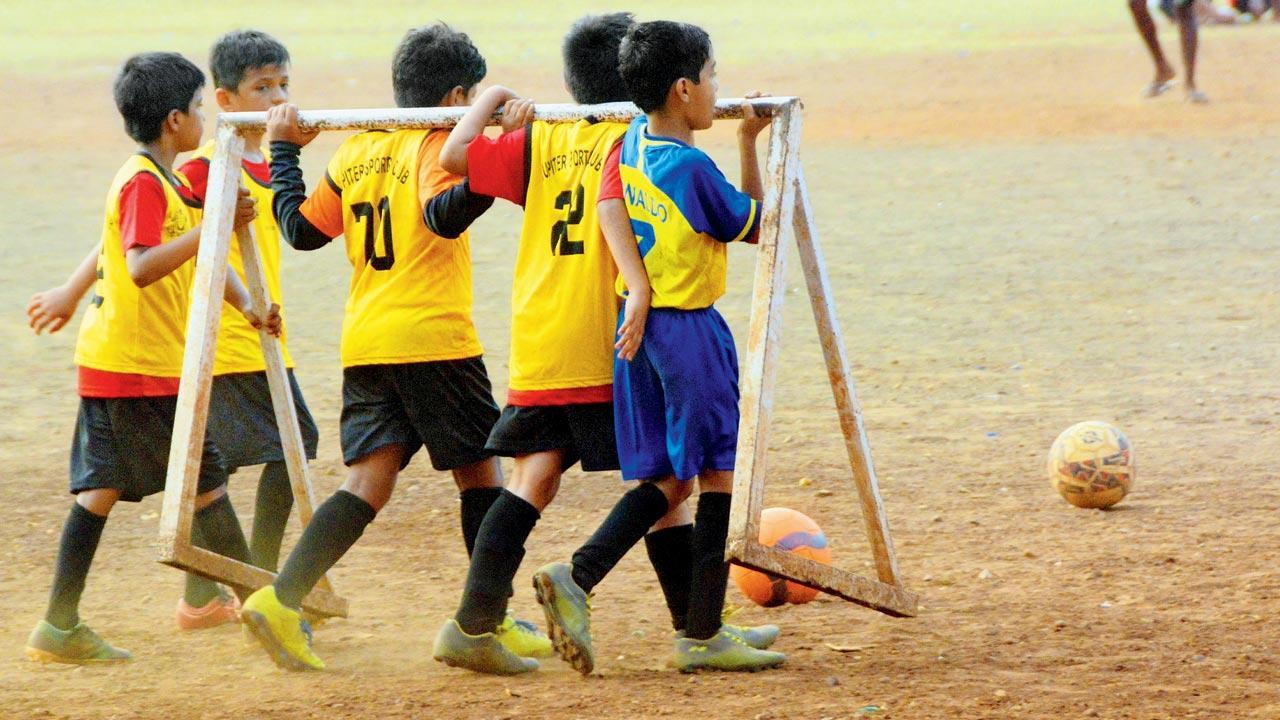 Pic/Satej Shinde
Brothers in Arms
Young footballers pitch in to move the goal post during practice at a summer camp at Tilak Nagar ground in Kurla. 
ADVERTISEMENT
The canvas stays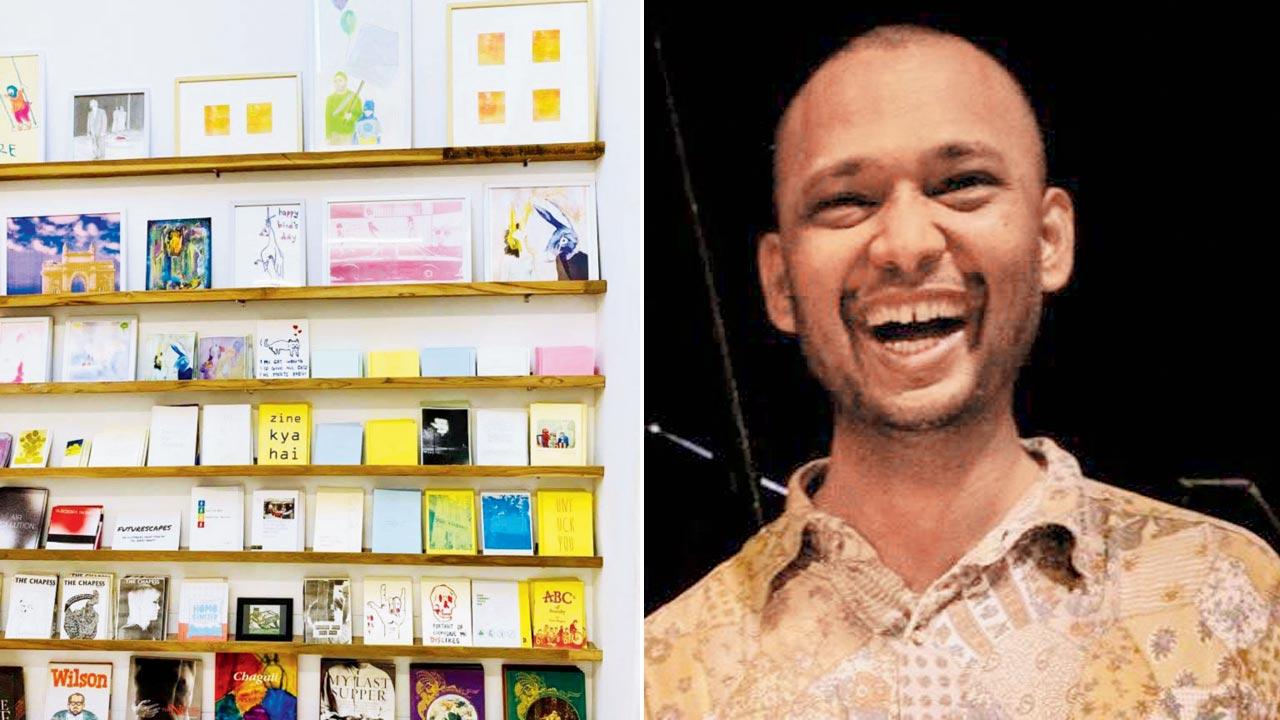 The new space at Fluxus will display zines, art works and DVDs; (right)  Himanshu S
Fluxus Chapel founder Himanshu S has been fighting hard to keep the lease for the Bandra-based art space running for the last year. Thankfully, it has now been extended by another year. "We have chipped in with funds by ourselves, with a few other people also contributing," he revealed. With the new lease, the space has also acquired a new shelf to highlight the art works, Himanshu added. "We have a few more comic books and different zines. The collection will also have design magazines and DVDs. We hope to expand with more workshops. Hopefully, that will catch the attention of people interested in helping out."
Astrid's on a new pitch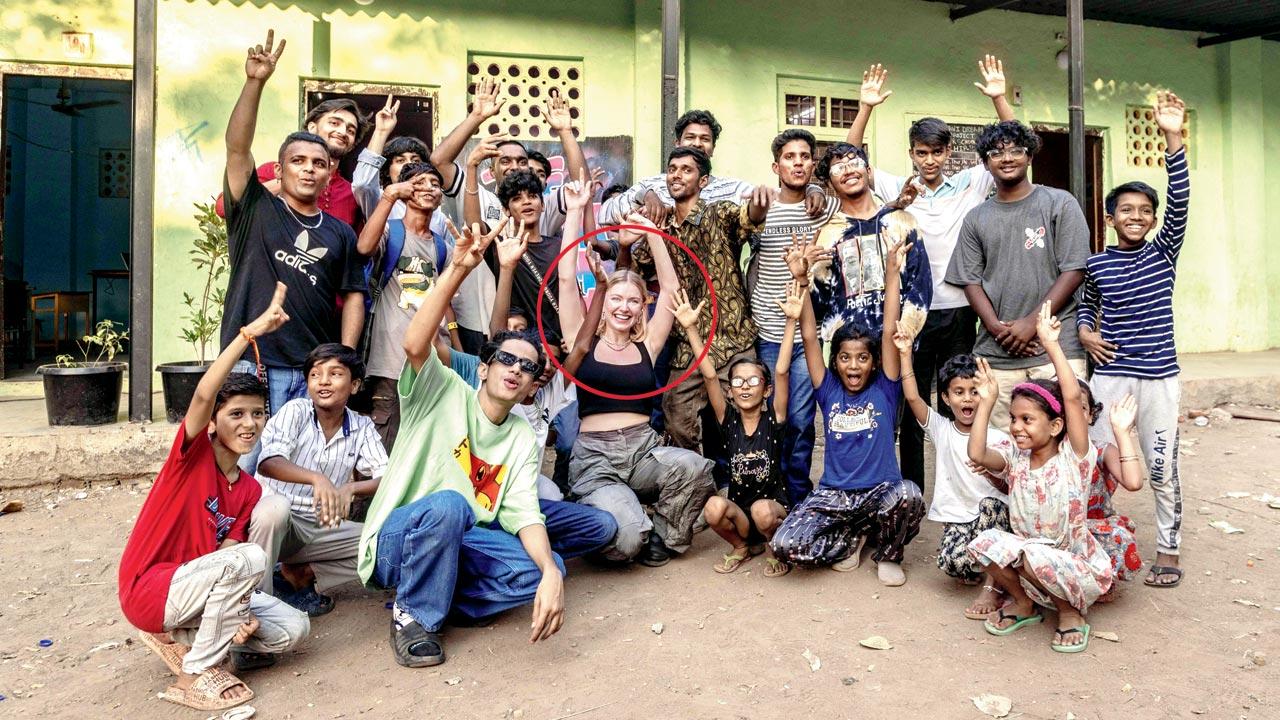 Astrid with the children at The Dharavi Dream Project school
How do you celebrate your first visit to the Maximum City? If you are Norwegian pop singer Astrid, you participate in a game of street cricket. The singer-songwriter was on a quick tour of the city this week to meet her fans. While taking in the sights, the Breathe singer spent some time catching up with the hip-hop spirit of the city at The Dharavi Dream Project school. She remarked, "Everything from the architecture and the food to the warm and welcoming people made a big impression on me. My most memorable experience was going to Dharavi to visit the kids and volunteers at the school. I felt an instant connection to the children as we share the same passion for music." The visit has certainly left a mark on the singer, as she promised to come back; this time better prepared for cricket. "I'm excited to return and get to see more of India and meet more people," she signed off.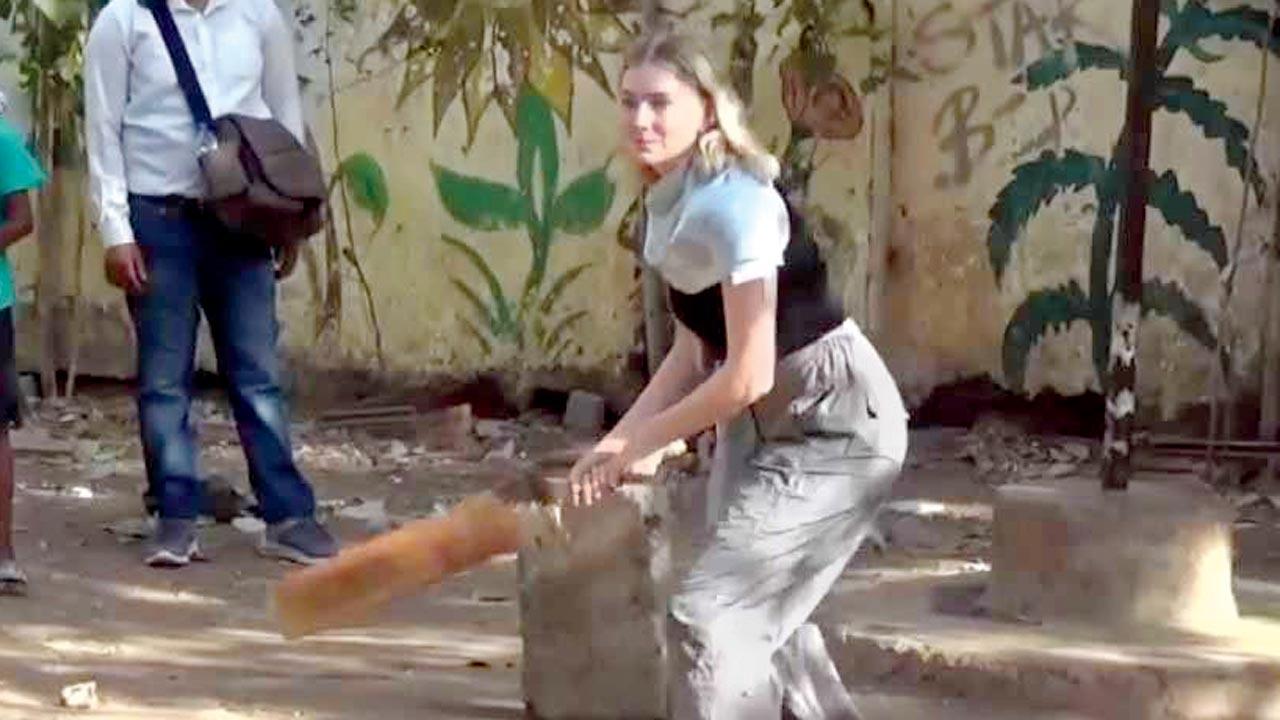 The singer plays cricket with the children
Seams like a good idea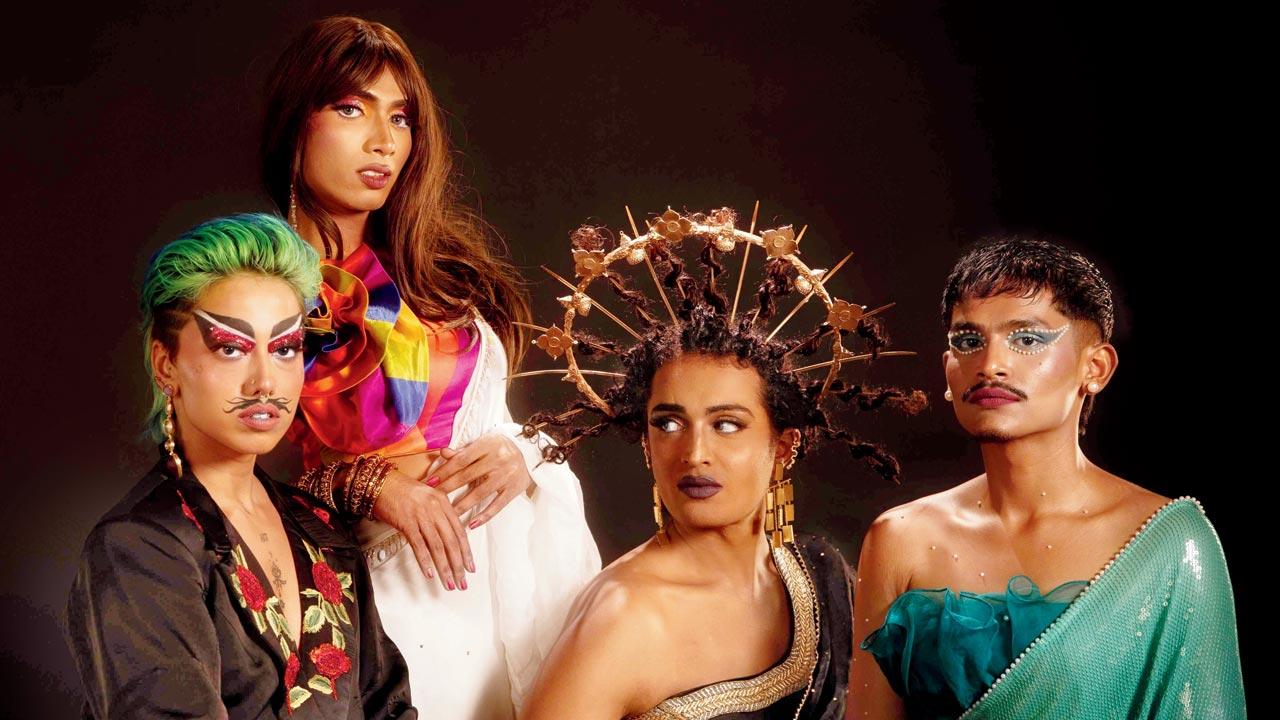 A moment from the campaign.  Pic Courtesy/@suta_bombay
Hoping to add a splash of colour to our lives, Suta — the Mumbai-based clothing platform — recently joined hands with drag artistes to launch their new Pride collection, This Is Me. About the concept, their design head, Harshavardhan Rai, shared, "We decided on the theme of drag because it embodies the ethos of the members of the LGBTQiA+ community. As a form of performance art, drag talks about boundlessness through exaggerated costumes. It was nice to pair with contemporary drag kings and queens for this campaign." About sarees — a garment Suta is popularly known for — weaving its way into the campaign, Rai revealed, "Is there any piece of clothing more fluid than a saree? It's not stitched for a particular size or body type. People can drape it the way they want to."    
Behind the screen
City-based non-profit organisation, Film Heritage Foundation will be honouring celluloid projectionists across the country with a lifetime achievement award next month. Shivendra Dungarpur, its founder director, said, "Celluloid projection was an art form by itself, and required a keen understanding of cinema. In this digital age, many projectionists are struggling with opportunities but hold such invaluable knowledge. I want to help them be recognised." He added that the award might be instituted as an annual prize by the foundation. The first award will be presented on July 26, followed by a screening of a rare film at Regal Cinema. Dungarpur mentioned that while they have already received nominations from Kolkata cinemas such as Basusree and Priya, he hopes to see more names. "People can nominate projectionists that they are familiar with till June 30 at contacts@filmheritagefoundation.co.in," he revealed.
Go Goa, Bhumi!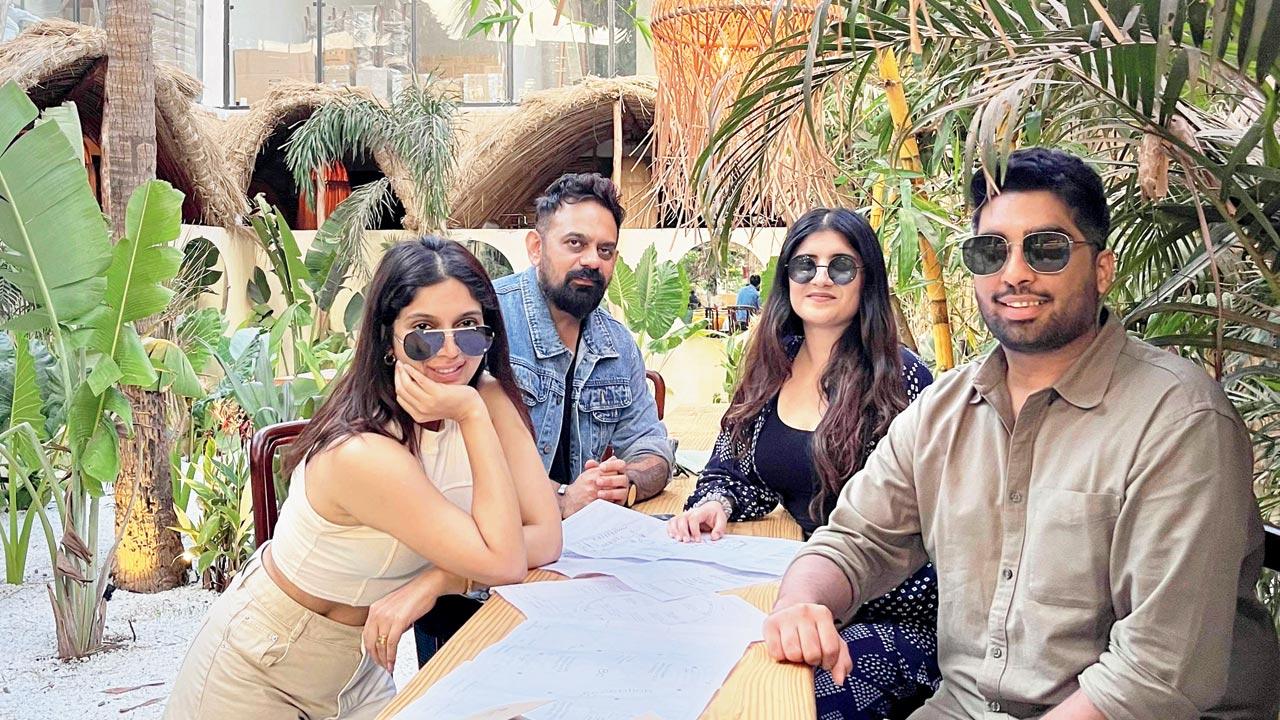 (From left to right) Bhumi Pednekar; Dhaval Udeshi; Nikita Harisinghani and Pawan Shahri
Bhumi Pednekar is taking on another different role. The actor has partnered with Nikita Harisinghani, Dhaval Udeshi, and Pawan Shahri, founders of Chrome Hospitality on their latest venture, KAIA. The boutique hotel, a first by the founders, will be housed in an oceanfront villa at Ashvem beach in Goa and provide curated and bespoke offerings that highlight the cultural richness of the region.  "This endeavour marks the beginning of an exciting chapter brimming with opportunities to deliver unparalleled experiences to everyone. And we couldn't be more excited than to partner with Bhumi Pednekar who shares our philosophy on slow living," the founders shared.