The city - sliced, diced and served with a dash of sauce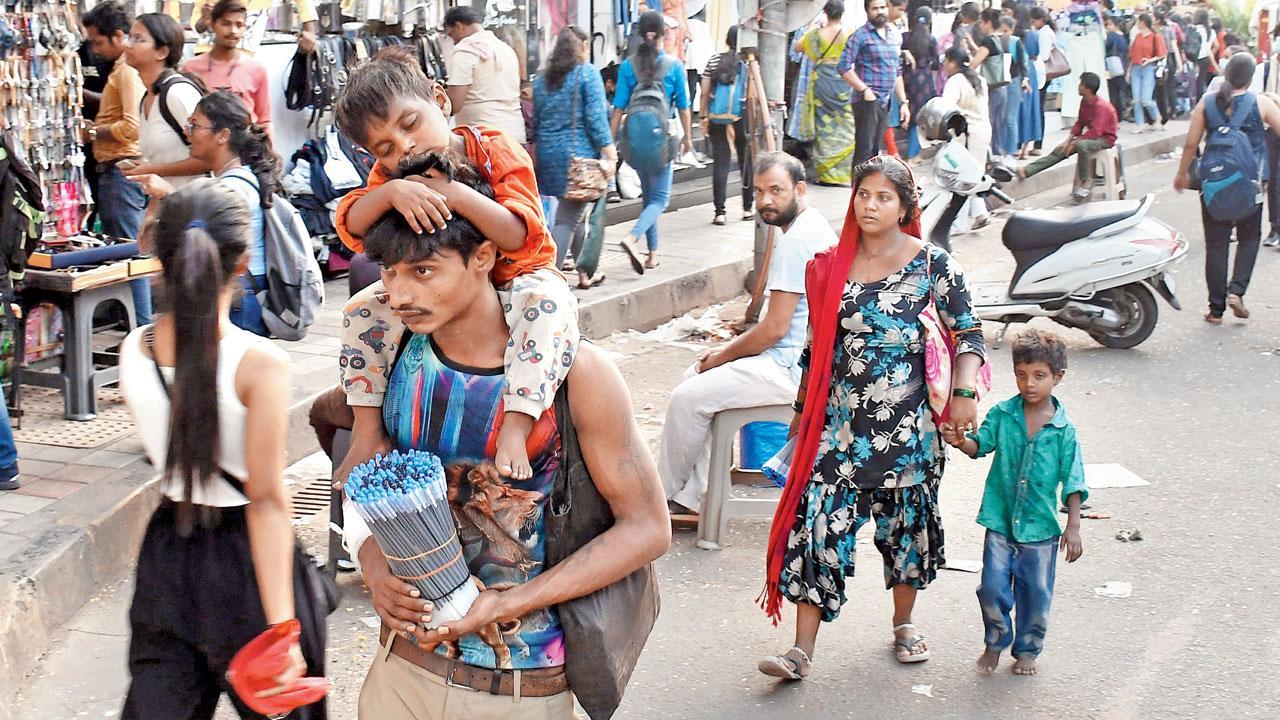 Pic/Ashish Raje
My daddy strongest
A child takes a nap on his father's shoulder as he sells pens at Hill Road in Bandra
ADVERTISEMENT
I-Rock makes a comeback, but founder won't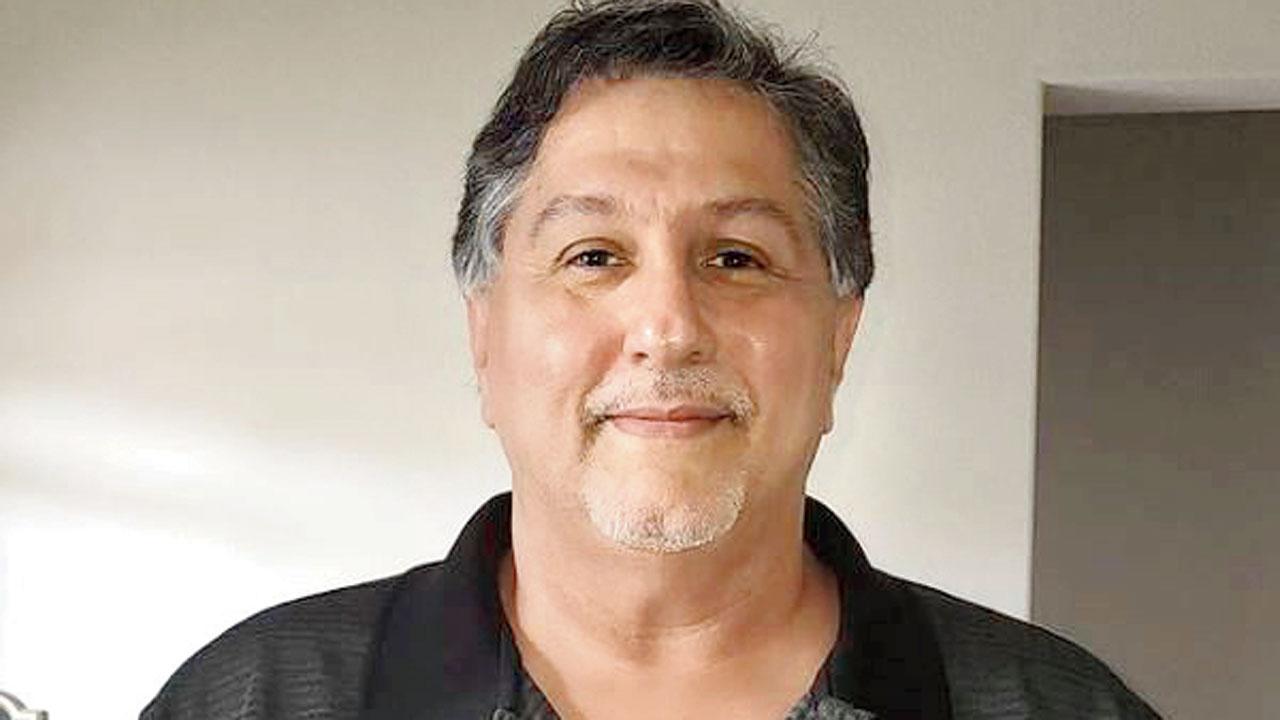 Pic/Instagram
For the first time in 28 editions of the Independence rock music festival, over 36 years, founder Farhad Wadia will be unable to attend it. Said to be the country's oldest and biggest rock music festival, I-Rock is back after a hiatus of nine years. "Today is a big day for the rock music scene in India and for me personally as Mahindra Independence Rock is reborn," Wadia said in a post on Instagram. "As I became a US citizen in August this year and because of the delay in getting my OCI [Overseas Citizenship of India] card, I am unable to attend the concert," he explained. To celebrate the resurgence of I-Rock and to "drown his disappointment," he uploaded a cover of Your Love by British band The Outfield and dedicated it to all concertgoers and rockers at the festival this weekend in Mumbai.
Lives of great men…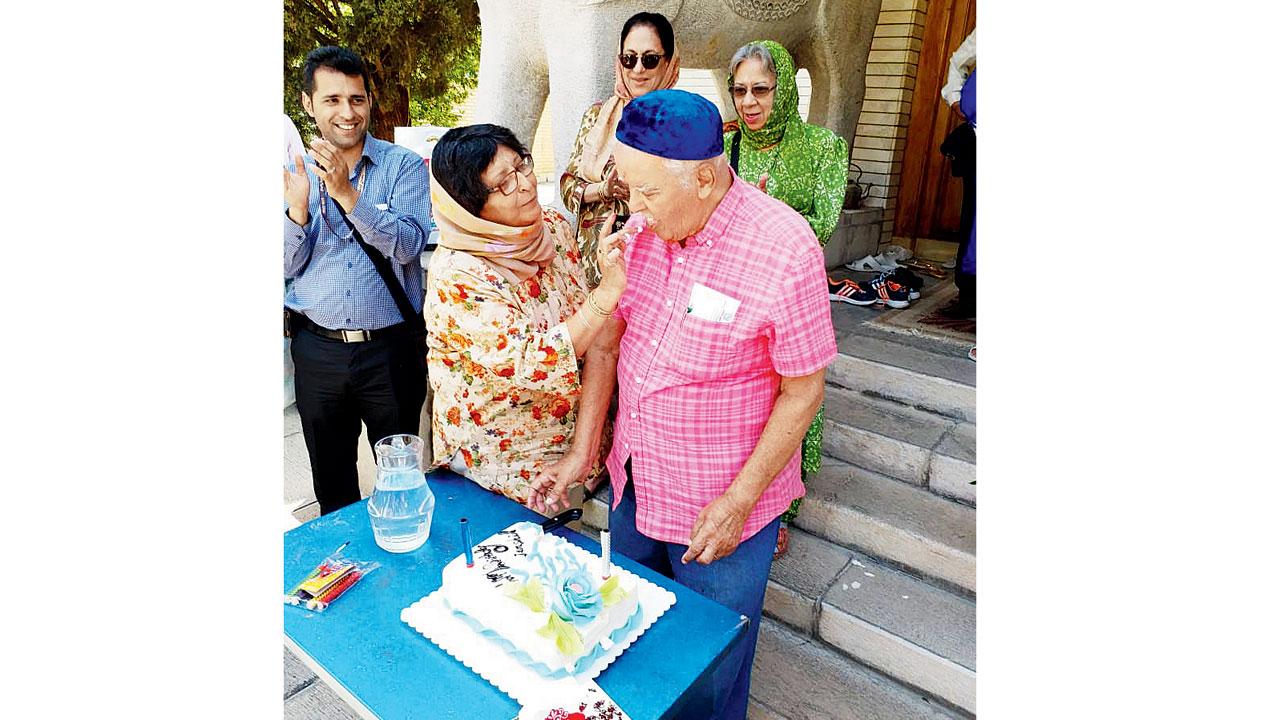 Celebrating Irani's  birthday at the Dar-e-Meher in Isfahan
As news about ongoing turmoil in Iran peters in, slipping  through Internet controls, the shadow of the steel man of India falls long. Noshir Dadrawala, former Bombay Parsi Panchayat (BPP) trustee, recalled his days in Iran with the late, former Tata Steel MD Dr Jamshed Jiji Irani, whose 43 year-association with the company earned him the epithet "Steel Man of India".  Irani passed away on October 31, in Jamshedpur. Dadrawala said, "In 2018 he and his wife Daisy were on a tour of Iran with some of us. Stand out traits were his simplicity, humility and affable nature, mingling easily with the group." Dadrawala remembered especially, how they celebrated Irani's birthday in Isfahan (Iran). "Smiling and cheerful, it is our time together that I think about most when I read about events in Iran today," 
stated Dadrawala. Steel in his spine and simplicity in his soul, Irani leaves behind footprints on the sands of time.
The problem with Pakistan cricket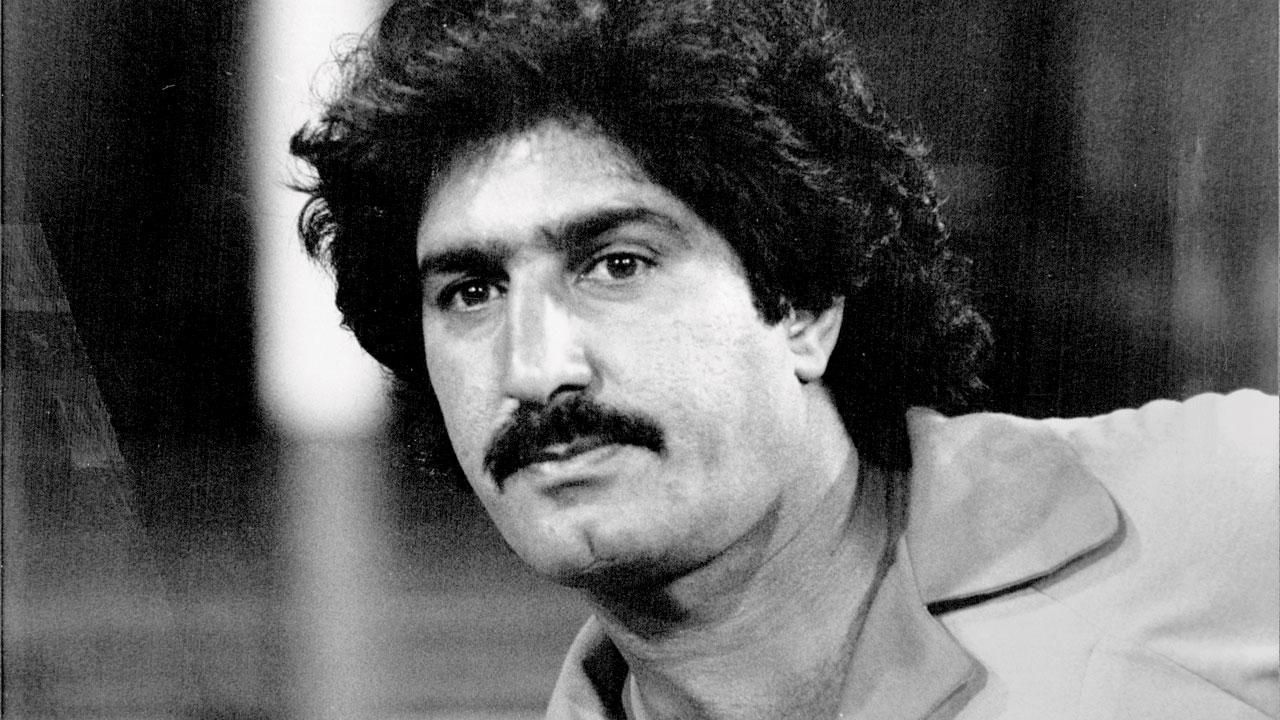 Sarfraz Nawaz, the scourge of Queensland in 1972-73. Pic/Getty Images
Pakistan can be brilliant one day, benevolent on another. These are borrowed lines, uttered by our columnist Ian Chappell, who also said once that if he were to bet on Pakistan, he'd do so wearing someone else's trousers. That's how unpredictable this Asian country is when it comes to cricket. Their unpredictable nature is not just restricted to international games. Our in-house cricket nut discovered that 50 Australian seasons ago, Intikhab Alam's team kicked off their 1972-73 tour with a drawn game against Western Australian Colts at Perth. When it came to tackling the state team at the same venue, the visitors succumbed to an eight-wicket loss with Test wicketkeeper Rod Marsh cracking 236 in Western Australia's victory. After that November 18-21 game, the Pakistanis travelled to Melbourne to face Victoria. They lost that one too—by six wickets—at Melbourne. Intikhab's men got their act together in the following four-day game against Queensland at Brisbane, where they triumphed by 163 runs thanks to Sarfraz Nawaz's 10 wickets in the game. That's Pakistan for you… hot one day, cold on another.
300, and going strong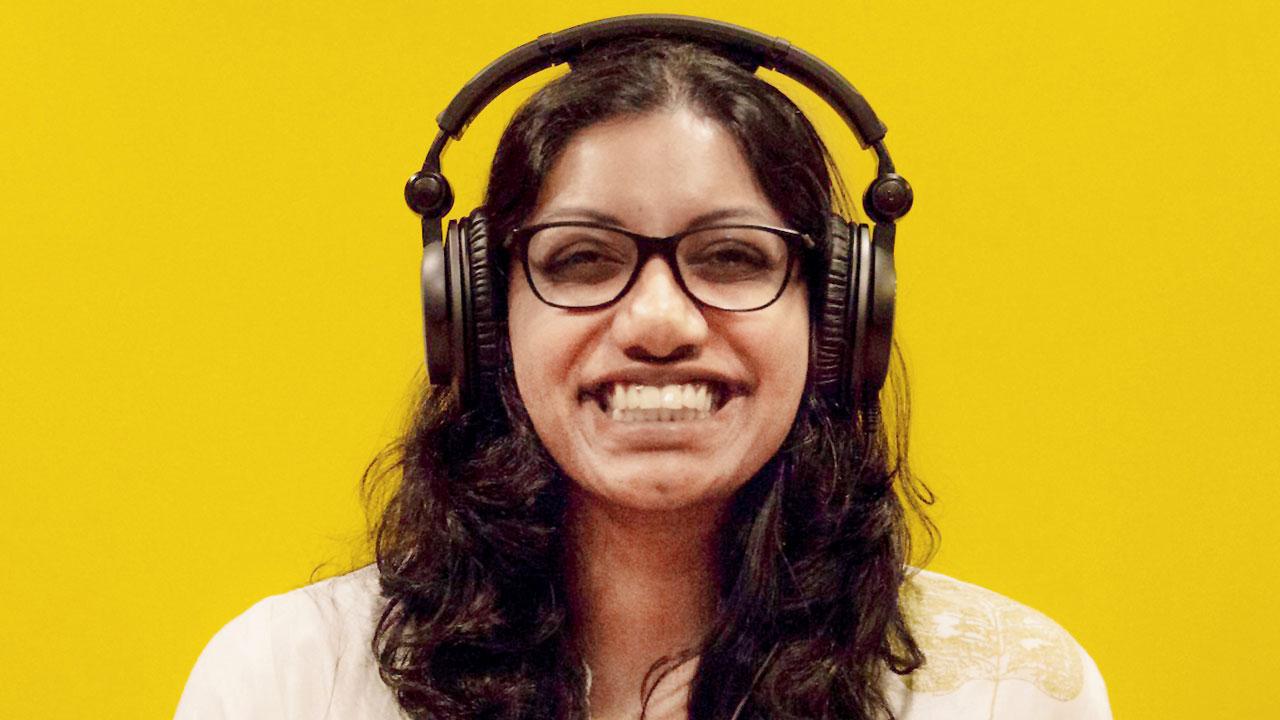 One of the OG podcasters in India, Mae Mariyam Thomas, completed 300 episodes of her podcast Maed In India. What started in February 2015 as India's first indie music podcast, which brings you an artiste/band along with an exclusive stripped down session of their original music, has managed to survive the onslaught of celebrity and YouTuber podcasts. When we asked Thomas how she did it, she said, "It hasn't been easy. When I started out, there was someone who believed in me and invested financially. Now, for the last three years, I have put my money where my mouth is. I have a team around me that's invested in me, and a community around it. I have focused on my community." She adds, "I want to tell wannabe podcasters to gather knowledge  on everything connected to it. Make the 
pilot! You never know what could happen!"
A city that transformed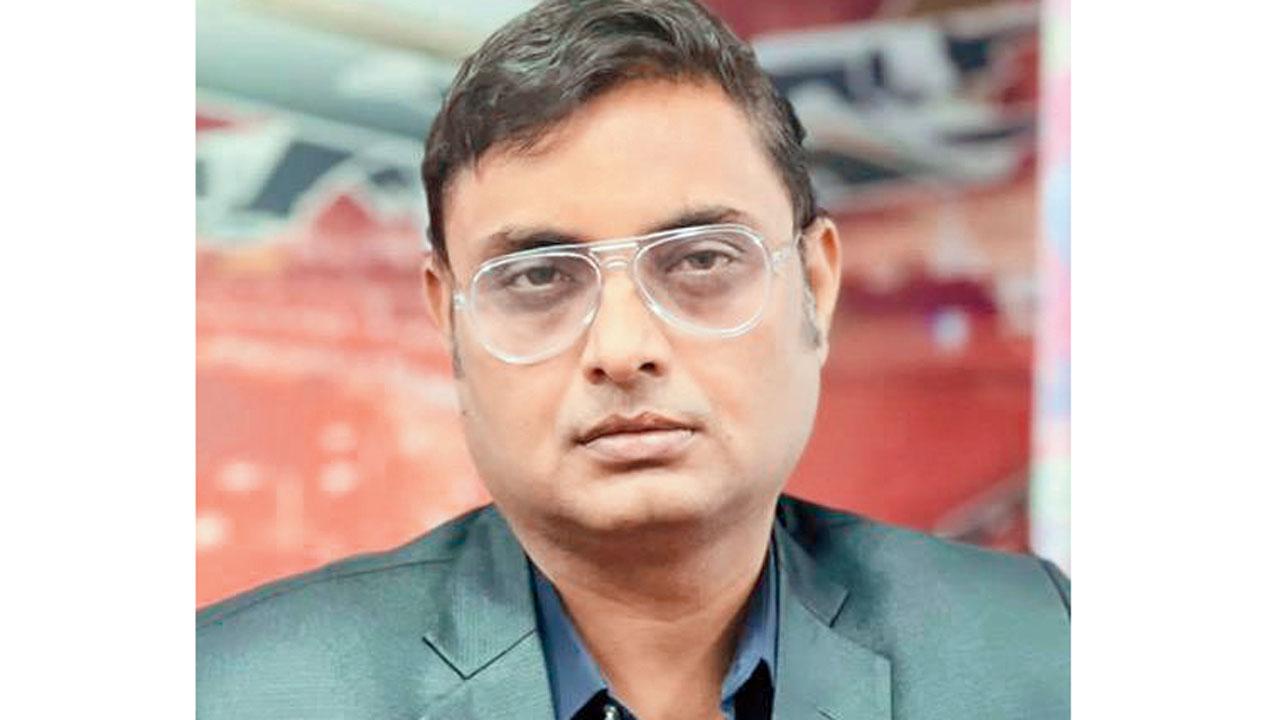 Journalist Jitendra Dixit who grew up in Mumbai and has reported from the city for much of the last three decades, believes that "the events triggered after the demolition of the Babri mosque in Ayodhya [on December 6, 1992] transformed Mumbai". It's what led him to research the topic for his new book, Bombay after Ayodhya: A City in Flux, that releases this month. He says, "I was inspired by a few Kashmiri authors who saw the advent of militancy in Kashmir in the 1990s and wrote about how the valley changed. I see parallels between Kashmir and Mumbai. The decade of the 1990s was turbulent for both places. Like them, I too grew up witnessing bloodshed in the streets of Mumbai resulting from the communal riots, gangwars and terrorist attacks. Especially, the events [post Ayodhya]. The transformation has impacted all spheres of the city including its politics, underworld and real estate."
"Exciting news! Mid-day is now on WhatsApp Channels

Subscribe today by clicking the link and stay updated with the latest news!"
Click here!