The city - sliced, diced and served with a dash of sauce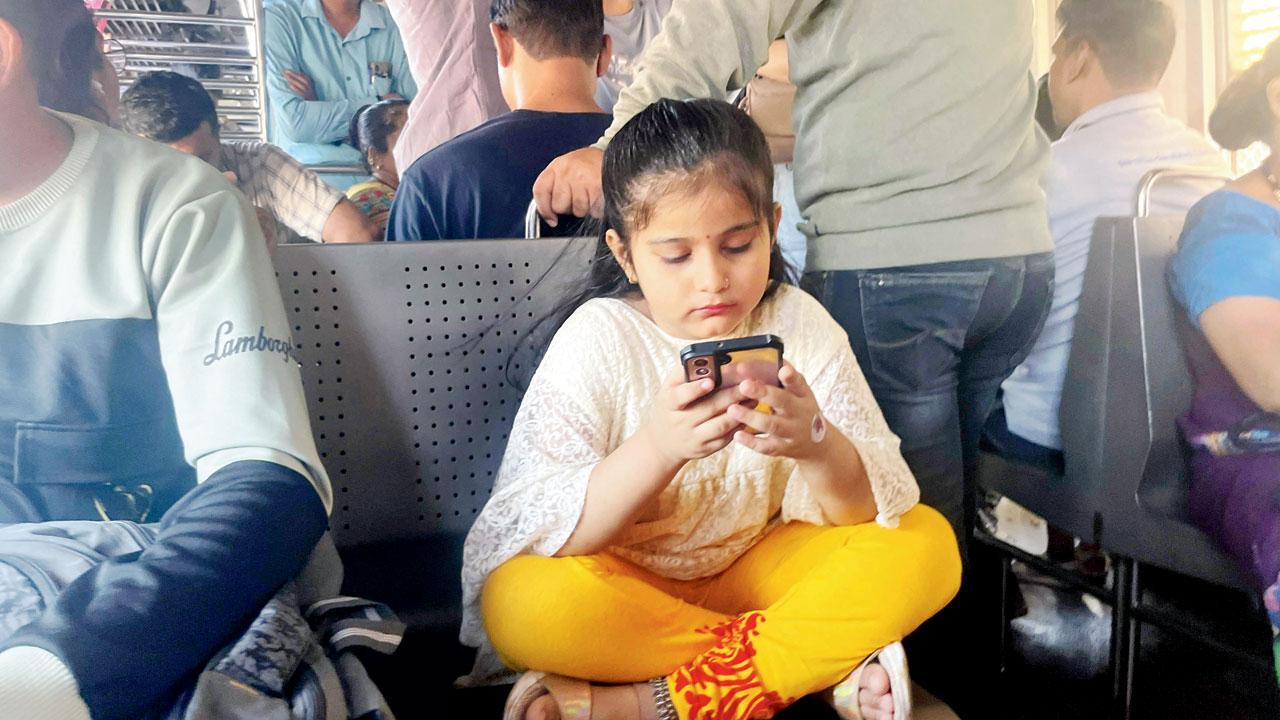 Pic/Atul Kamble
Tot on the train
A little girl is lost in her mobile phone unaware of the hustle around her aboard a CSMT-bound local train
ADVERTISEMENT
Some taaza indie music dope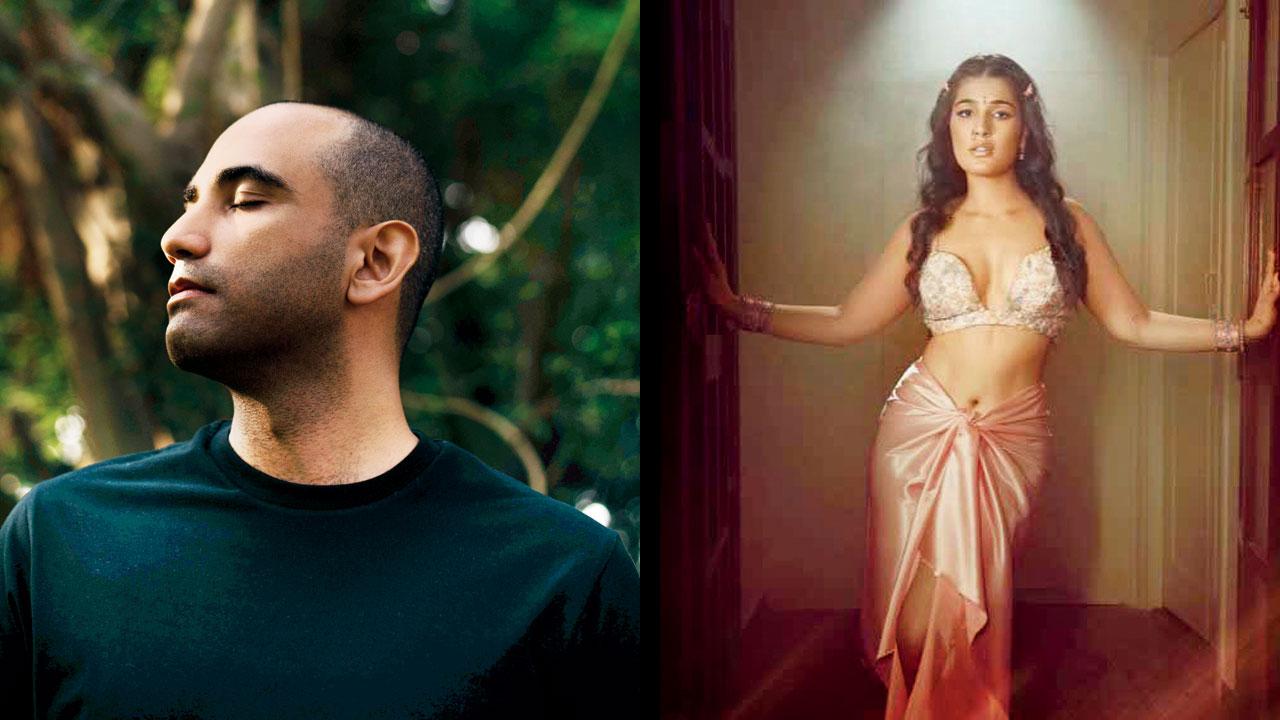 Zain Calcuttawala and Shai
Last week, a music event that celebrated new and upcoming indie talent gave this diarist an opportunity to get the lowdown on some music news. Lo-fi artist and rapper Sahir Nawab, who founded Mumbai's Finest, one of the OG hip hop acts, has opened his own studio now in Lokhandwala and is working on some new music. Shayaan Oshidar, also known as Shai, who has been releasing sexy Hindi bangers for the past few months, told us she is working on a new song. We also loved meeting Aarifa Rebello, whose cute pixie cut, warm vibe and mellow music, always has us asking for more. Meanwhile, Colaba boy Zain Calcuttawala, whose last album Seasons spoke about love, loss and grief, told us he has put a pause on his mental health podcast, Marbles Lost and Found, for a while to focus on his music full time. Well, that's just more music for us!
Let the good times reel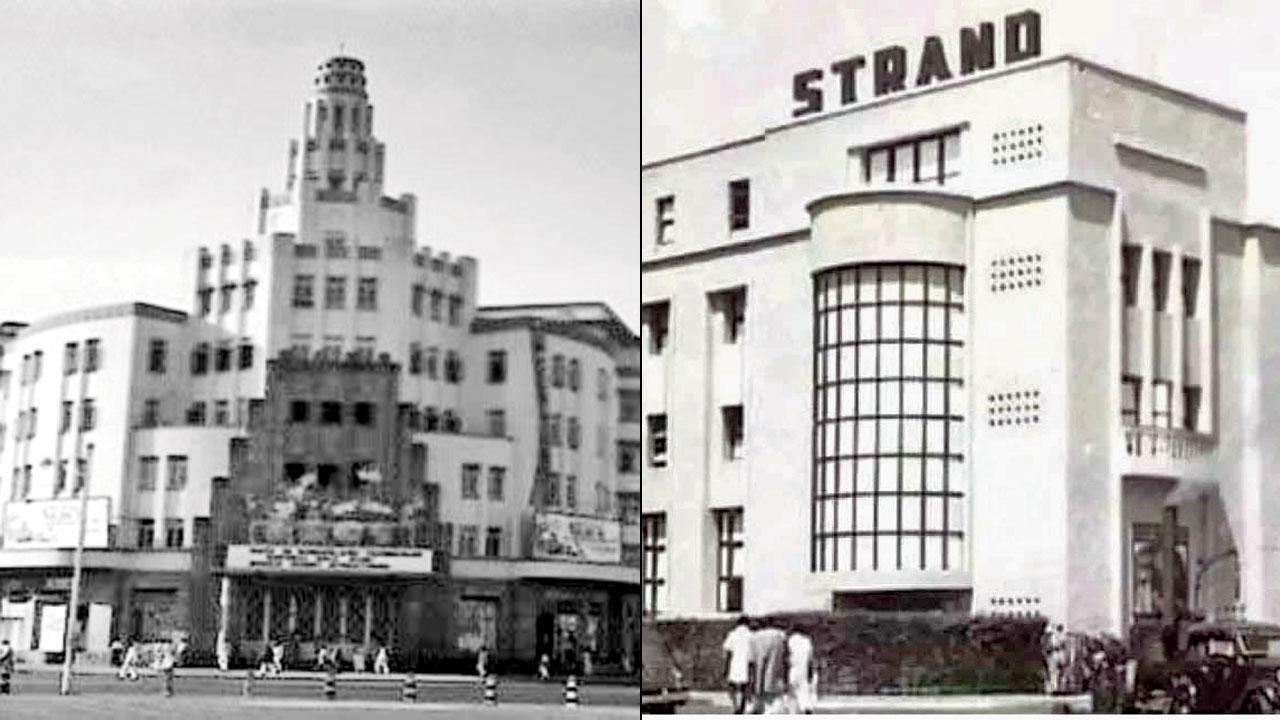 Eros (right) and Strand cinemas of old
As single screens hang on by a thin thread, with most taken over by the multiplex wave, it is always good to turn the clock back and reminisce about a time when a movie outing was spent fretting about tickets and touts that said '40 ka 80' (yes, some tickets did cost R40 and even less in those days) in that peculiar I-am-talking-but-I-am-not-talking style. When popcorn and the typical samosas in their white butter paper packets were par for the course in some cinemas. Currently, there are some "those were the days" themed pictures going around on social media.
Dhoni ought to have 'pressed' that button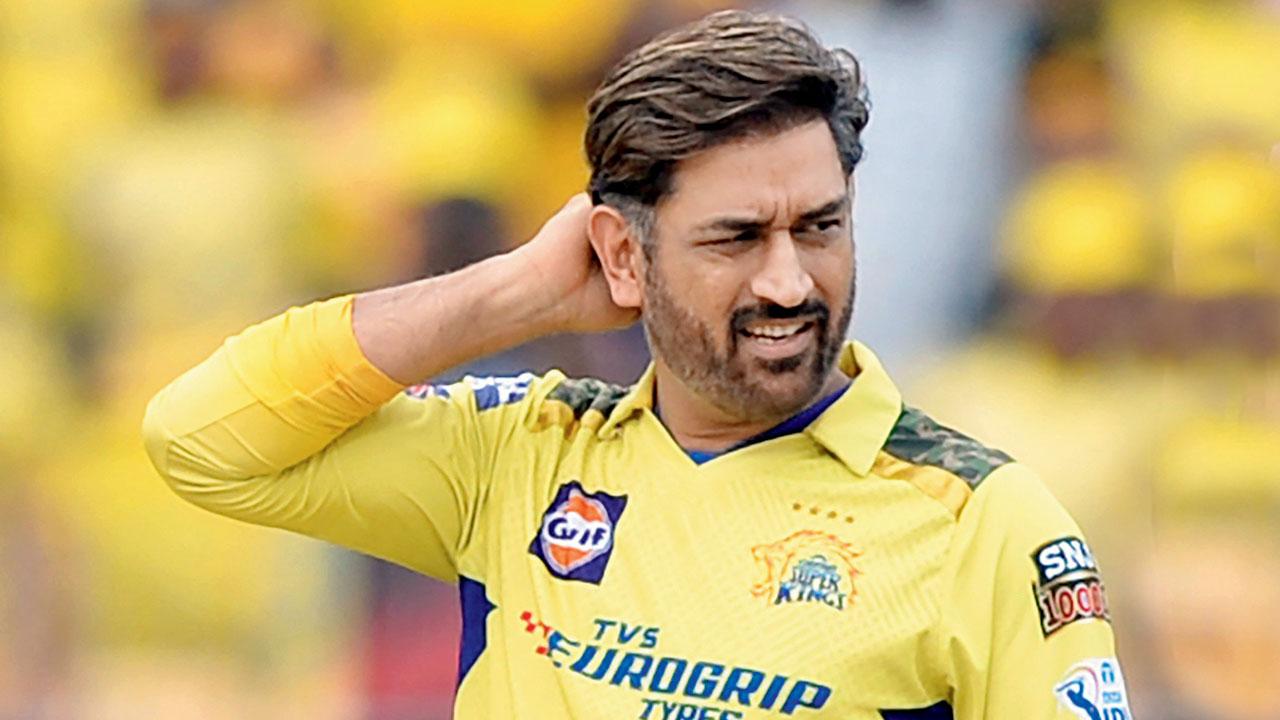 Even if Mahendra Singh Dhoni has never been media-savvy, this old school diarist believes that he should have addressed the media after his team Chennai Super Kings won their fifth IPL title in Ahmedabad on Tuesday. Dhoni spoke to the official broadcaster, but not the press. Why does Dhoni avoid the media, is a fair question. Does he get asked silly questions? Probably. Is there a way out of that? Yes, just say "pass" or "no comment". Is it fair that T20 cricket's most enduring star doesn't want to have anything to do with the media, an important stakeholder of the game? Certainly not. Wish we could say this is unacceptable, but the media has no choice but to swallow this bitter pill. So, we'll just say, not done, MSD.
Fight it out in Aamchi Mumbai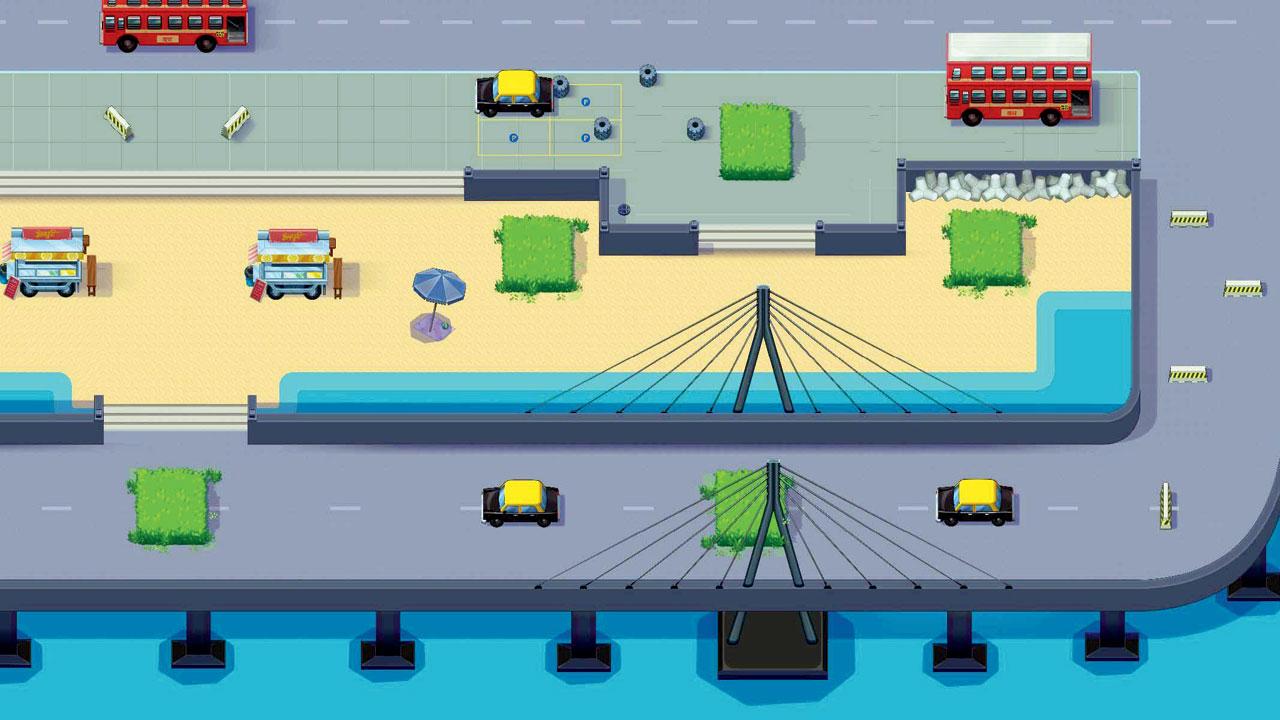 The Bandra Worli Sea Link in Battle Stars' Mumbai map
The Bandra Worli Sea Link and the Mumbai Central Railway station are among the city's icons to feature in Battle Stars, an Indian-made top view shooting game designed on the lines of virtual battle games like PUBG and Call Of Duty Mobile. The makers of the game released a special Mumbai map to celebrate the fact that the game crossed two million players last month, so now you can combat your enemies while dodging through the city's streets and buildings, even as the map shrinks around you and the clock ticks, eliminating stragglers and ensuring survival of the fittest. We checked out images of the map and saw bus stops, kali peeli taxis and BEST buses dotting the map. If we absolutely had to be nitpicky, our only grouse would be that the map is devoid of the bumper-to-bumper traffic, something that Mumbai is hard to imagine without.
Celebrating the bond of friendship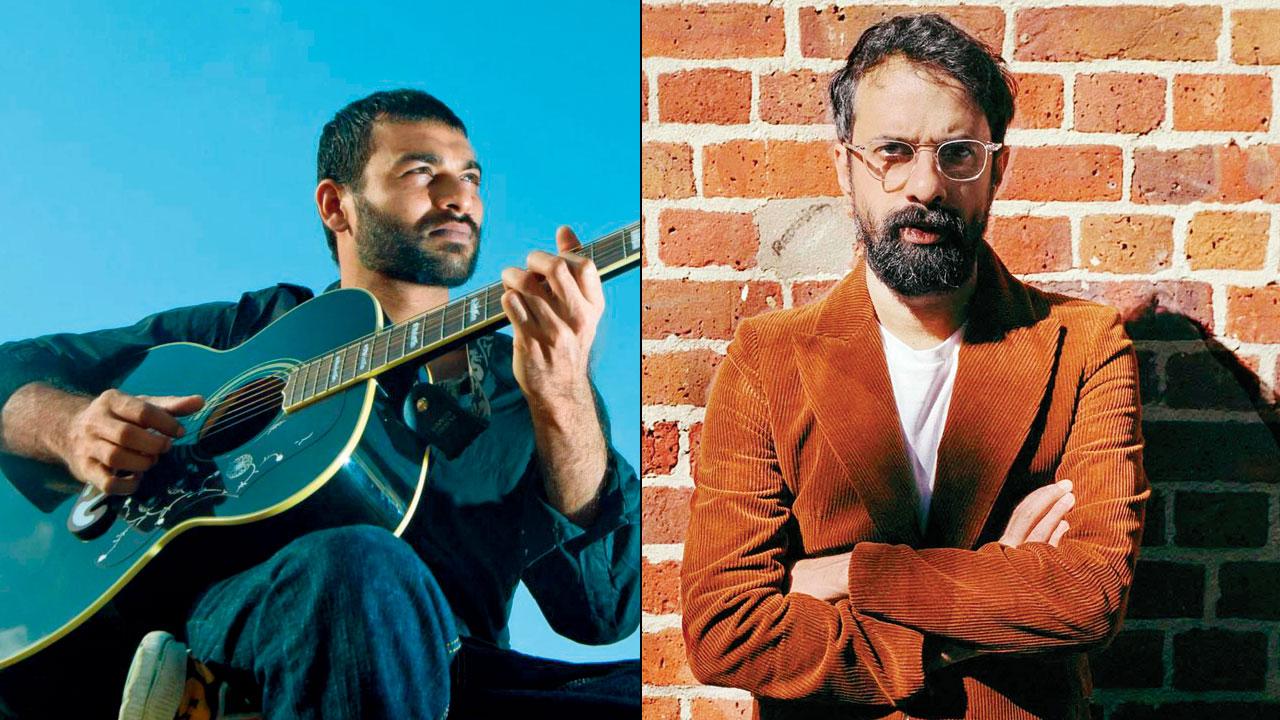 Sidd Coutto and (right) Ankur Tewari. PIC/PRARTHNA SINGH
We were left with a warm feeling when we saw Ankur x Sidd, a short film celebrating musicians Ankur Tewari and Sidd Coutto's friendship. The short film was originally made by FaceBook, directed by Chris Wilcha and was released to celebrate Friendship Day. "Post the pandemic, I have realised that I should not waste time when I want to celebrate something, and the one thing I wanted to celebrate was my friendship with Sidd and how we have made music together for so many years," says Tewari. Coutto says that at this point, he has lost track of how many years they have been friends for, but assumes it to be "at least 15 to 16 years." "It's like a school friendship, where you are together through kindergarten and primary school right till the higher classes and then even in college and later in life," laughs Coutto. For Tewari, "He is a friend but also like a brother, therapist and family member. Sidd is the backbone of our band and we connect beyond just musically. A lot of times, when we hang out, we don't even talk about music." He adds, "We should keep celebrating friendship and cherish the we moments we have together. Such moments of  joy are very important in this fast-changing world." The two buds recently shared the shortl film on their band's  Instagram page, @ghalatfamily. Will you take intranasal vaccine as a precautionary dose?