The city - sliced, diced and served with a dash of sauce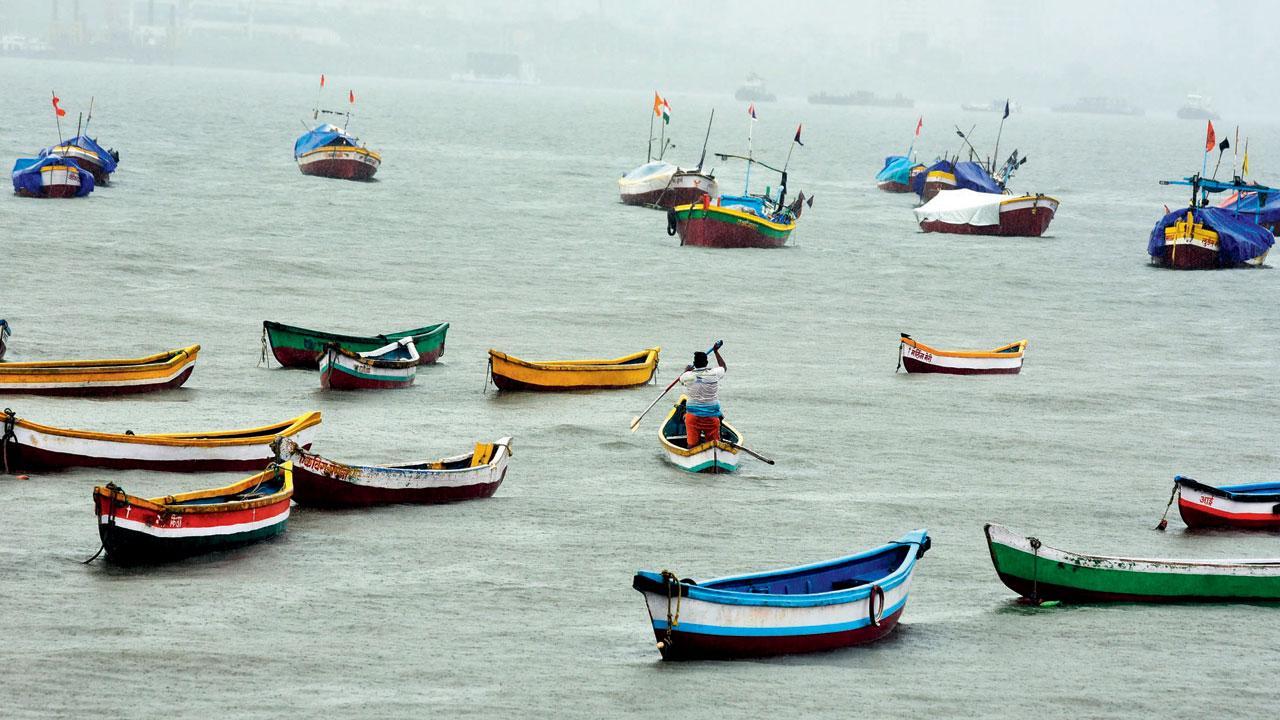 Pic/Shadab Khan
The first episode of the podcast releases on September 28.
He was referring to his team's recent loss to India in the Asia Cup final at Colombo.
I grew up loving plants and flowers in general.
The sole navigator
A fisherman makes his way amidst other boats anchored in the Arabian Sea off the Worli Koliwada jetty
ADVERTISEMENT
Sketching Bappa
For conservation architect Rahul Chemburkar, Lord Ganesha has been a part of his consciousness since forever; his earliest memories were of making sketches of him as a child. "Rendering Ganpati has been quite a passion for me since childhood," he says, "And every Ganeshotsav, I make it a point to make different versions of Ganesha."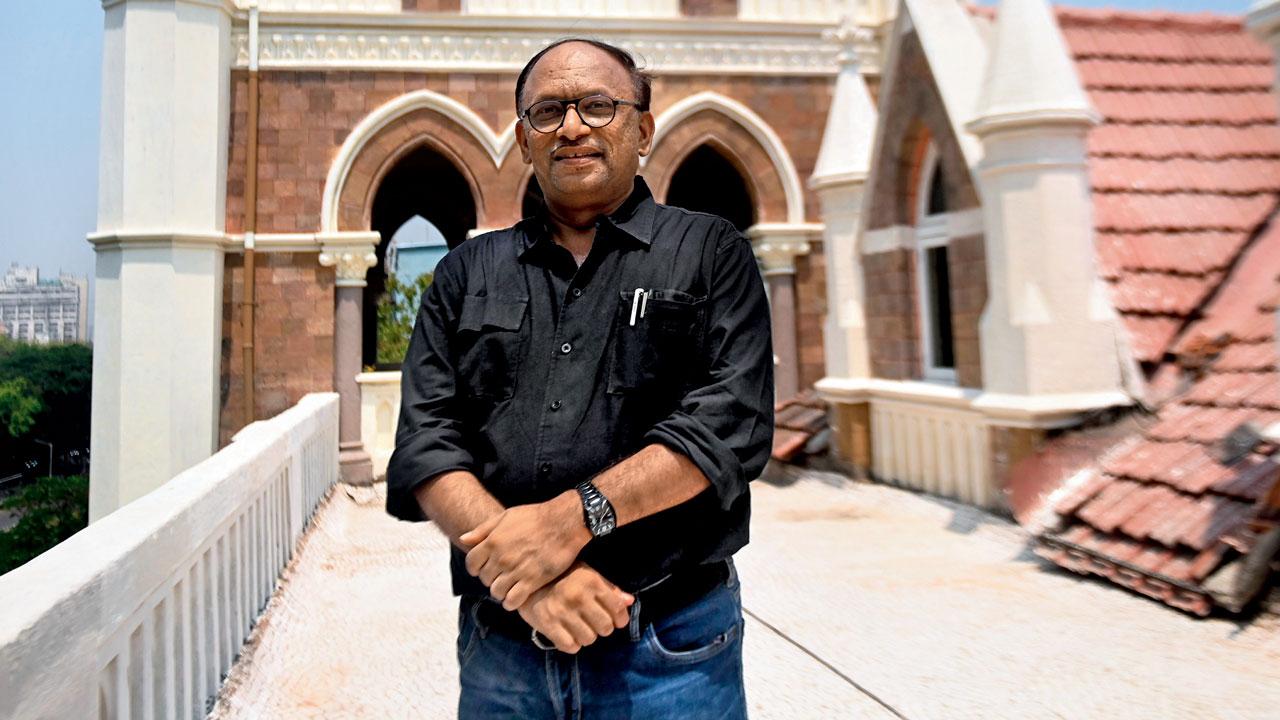 As part of the festivities this year, Chemburkar will be selling individual prints and collections of Mumbai's favourite God. "My whole art expression is spontaneous with minimalistic lines. The drawings mainly try to capture the essence of Lord Ganesha through simple strokes and in different postures and mudras. It's basically the spirituality of the moment, which flows down on paper." The size of the prints is 8x8 inches approximately, and we think they make for a thoughtful festive gift.
Startled at the start before redemption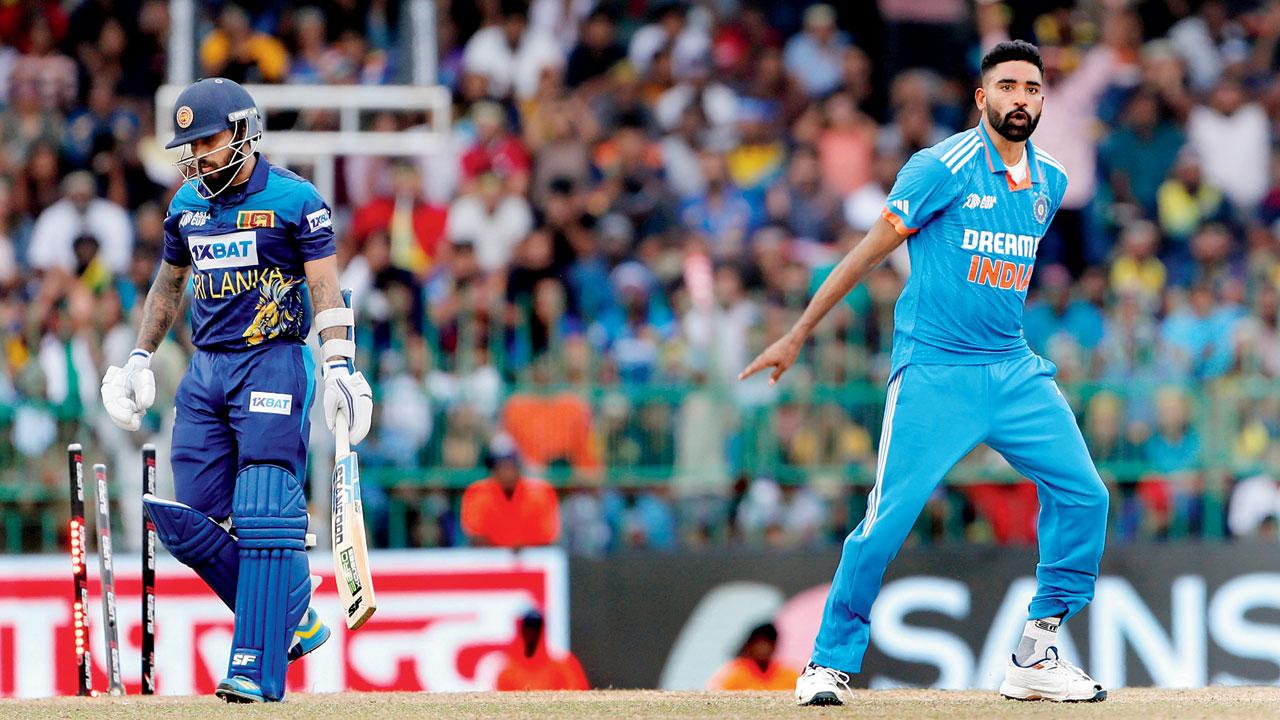 India pacer Mohammed Siraj celebrates after dismissing Sri Lanka's Kusal Mendis during the Asia Cup final at R Premadasa Stadium, Colombo, on September 17. PIC/GETTY IMAGES
Like they say about not judging a book by its cover, it's unwise to determine a cricket team's chances going by their build up to a World Cup. That doesn't mean team bosses should stay away from the hard talk. Sri Lanka's coach Chris Silverwood was quoted as saying the other day, "Sometimes a bit of a kick up the rear end is not the worst thing." He was referring to his team's recent loss to India in the Asia Cup final at Colombo. This diarist remembers making a call to then India coach John Wright a few hours after Sourav Ganguly's men lost a 2003 World Cup practice game to local side KwaZulu Natal at Chatsworth, South Africa. Wright was livid and said, "you can't defend such a performance." India got their act together and ended up reaching the final. We also recall our 1983 World Cup-winning team not having the best of starts to their campaign, losing to Minor Counties in Buckinghamshire. Indeed, Sri Lanka can still pose a threat. And last Sunday's 50 all out against India can be deemed an aberration.
From pens to petals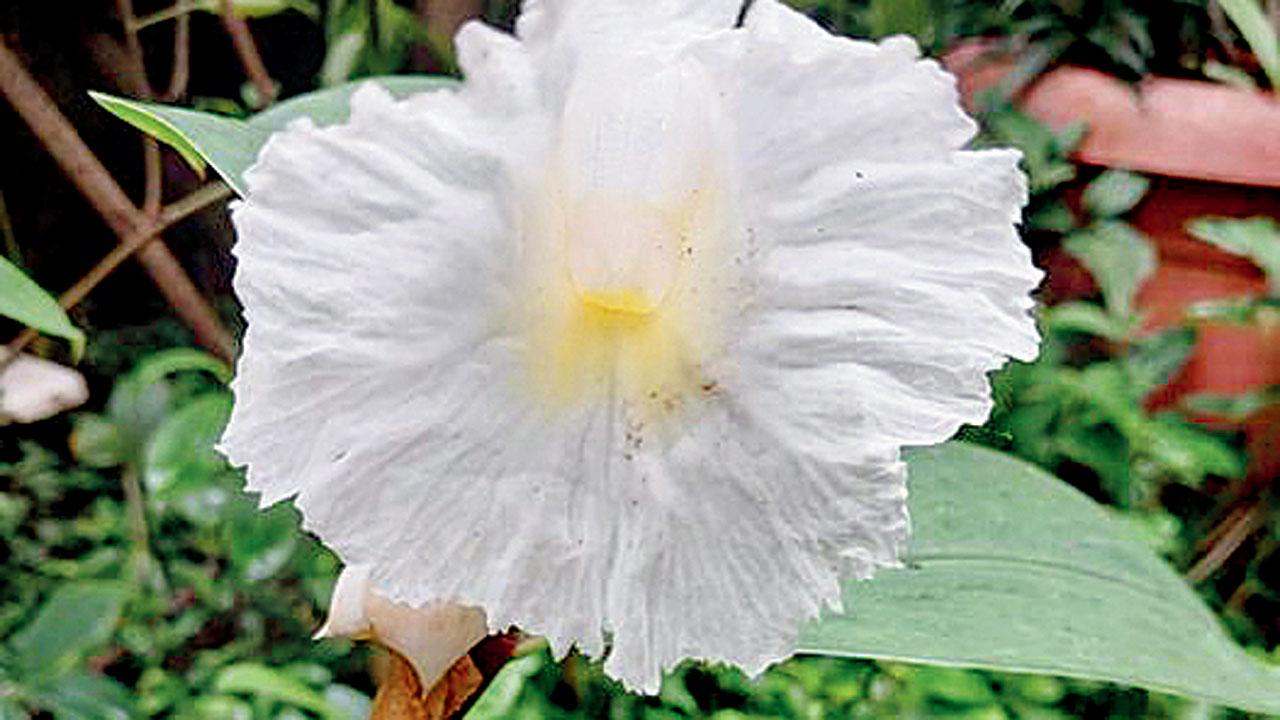 A Costus Igneus plant in Anil Singh's garden
Costus igneus?" This is what senior journalist Anil Singh asks in a Facebook post this week. Singh, who has worked across media houses, is now an independent journalist and his Facebook posts are often about wild plants in and around Vashi where he stays. Singh often posts what is growing in his garden as well, but it's his pictures of mushrooms in Vashi's Sector 9, or a holding pond in his neighbourhood where plants have outgrown human beings, that caught our eye. "I grew up loving plants and flowers in general. I have now moved to a home on the ground floor and the pots are right outside," he says.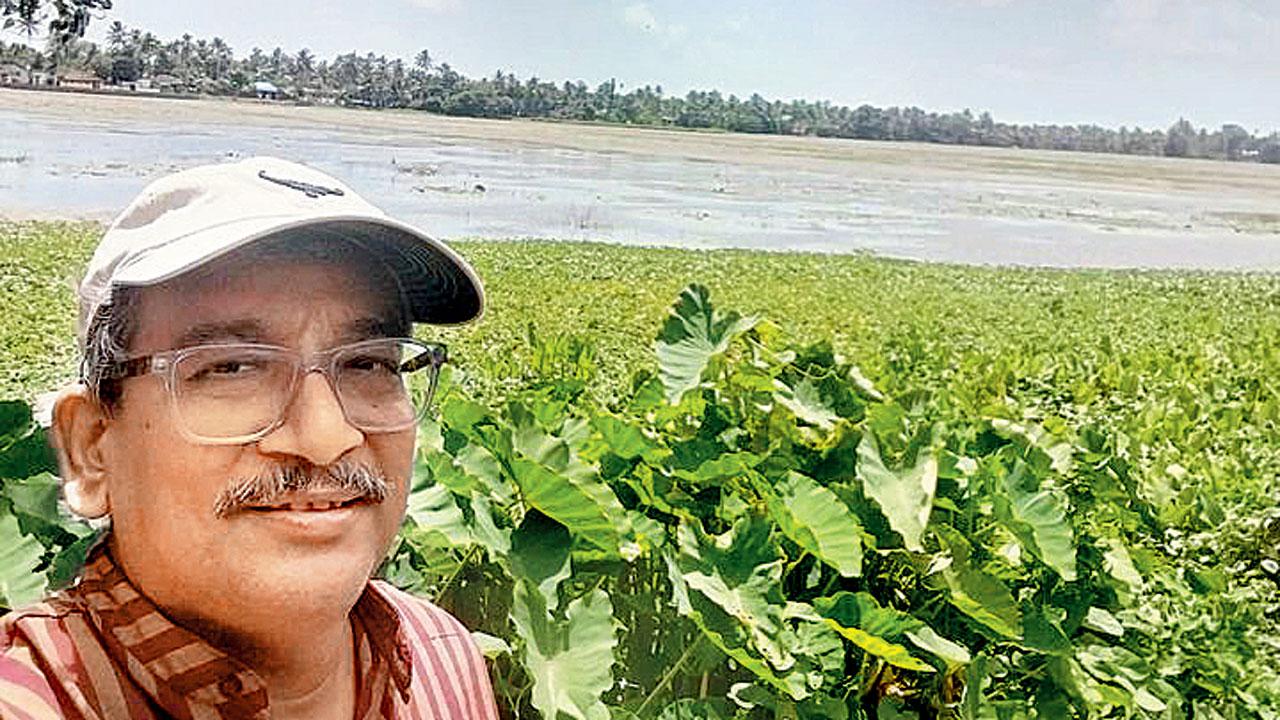 People often comment on his posts to tell him about the genus of a plant that he has captured. "A quick Google search lets me know how to maintain the plant, like if it should be in direct sunlight or in the shade. I also have plants that don't need constant care and are a great addition of natural green to any home," he adds.
A podcast to honour mentors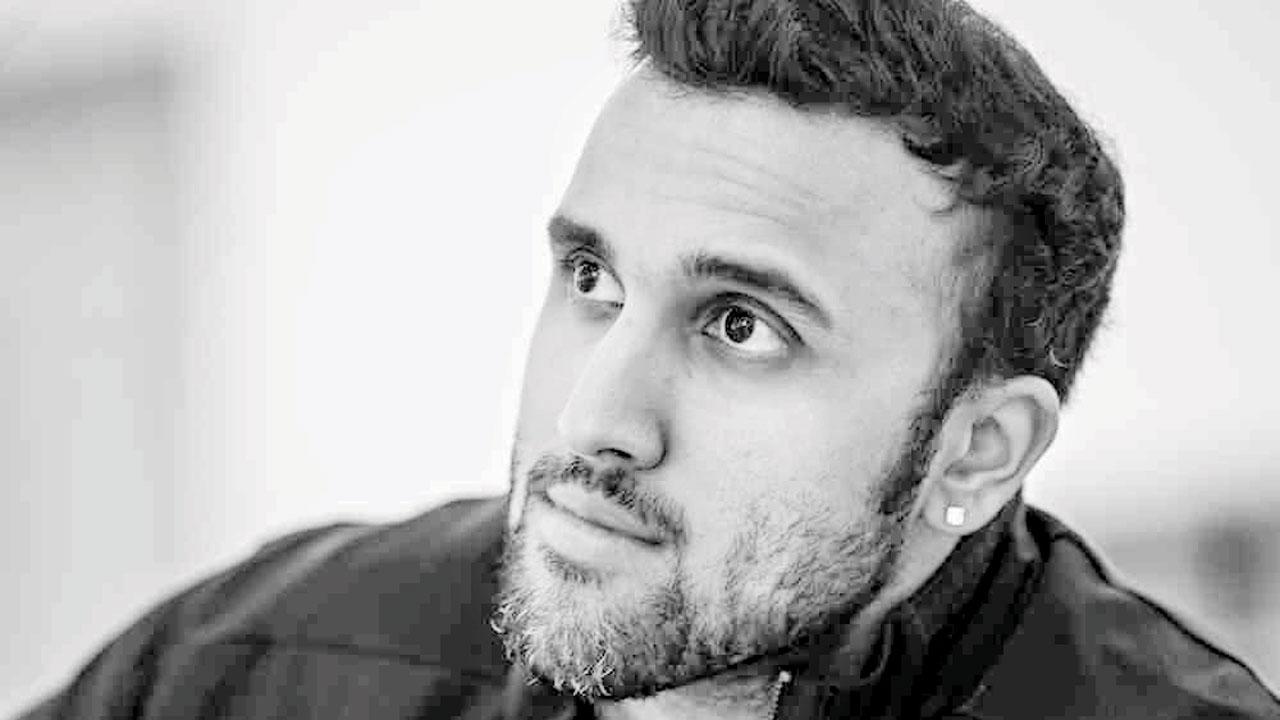 PIC/J L FERNANDES
Carnatic vocalist Aditya Prakash, once the youngest musician to  travel with sitar maestro Ravi Shankar, took to social media recently to announce that his upcoming album, Isolashun, will also be accompanied by a podcast of the same name. Prakash created the album in his garage during the lockdown to reflect on his inward journey of solitude and introspection.  "It is my debut podcaster role. What makes it really special to me is the fact that I am speaking to my mentors who have helped me shape the music, guided me in the creation of the actual music. I thought it would be great to invite you all into that creative process," he says. The album pushes the sonic, aesthetic, and narrative boundaries of Carnatic music to raise questions of bias, hypocrisy and identity in the "classical" culture. The first episode of the podcast releases on September 28.
Recalling the Ussssa era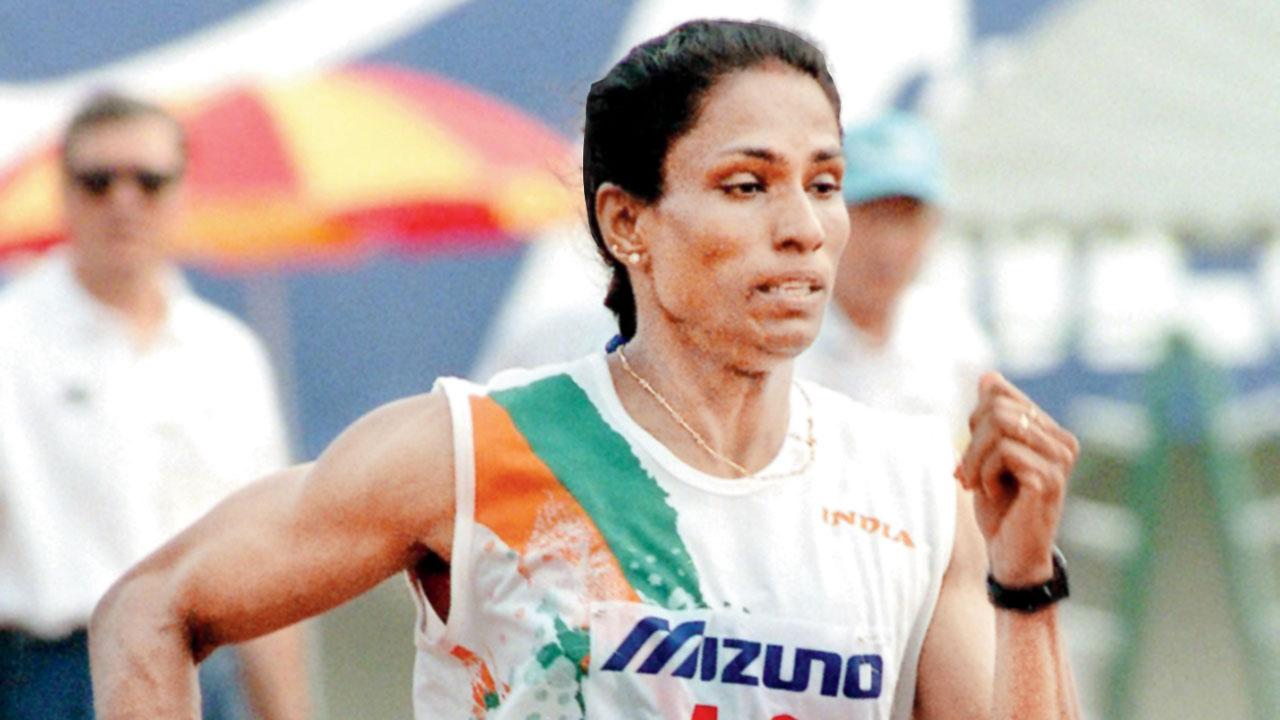 The Asian Games that took off at Hangzhou (China) yesterday, takes this diarist right back to 1994, reporting on the Hiroshima (Japan) Asiad or Asian Games for mid-day. It was a different era where there was some interaction between athletes and press persons as it was a more innocent time when security did not cut off all access. Press persons could see and meet the athletes outside of the routine press conferences. One recalls how athletes from other nations, seeing the "India" on the press identity card of this diarist at the athletes' village, would point to it and exclaim in unique accents: "Ussssa, you come from the land of Ussa! Wow!" The reaction was similar at many places, accents differed depending on the country. The "Ussa" being referred to was Pilavullakandi Thekkeparambil Usha or PT Usha, the track sensation who had mined medals especially in the early 1990s. Though she won a lone silver in Hiroshima, she had done enough to be the name associated with India at any Asian sporting event. Many years later, we have a huge delegation and hopefully will have many medals, but at that time it was the "Payyoli Express" as Usha was known, who made Asian track athletes stop and remark—yes, you can sing it: Ussssa!
"Exciting news! Mid-day is now on WhatsApp Channels

Subscribe today by clicking the link and stay updated with the latest news!"
Click here!