The city - sliced, diced and served with a dash of sauce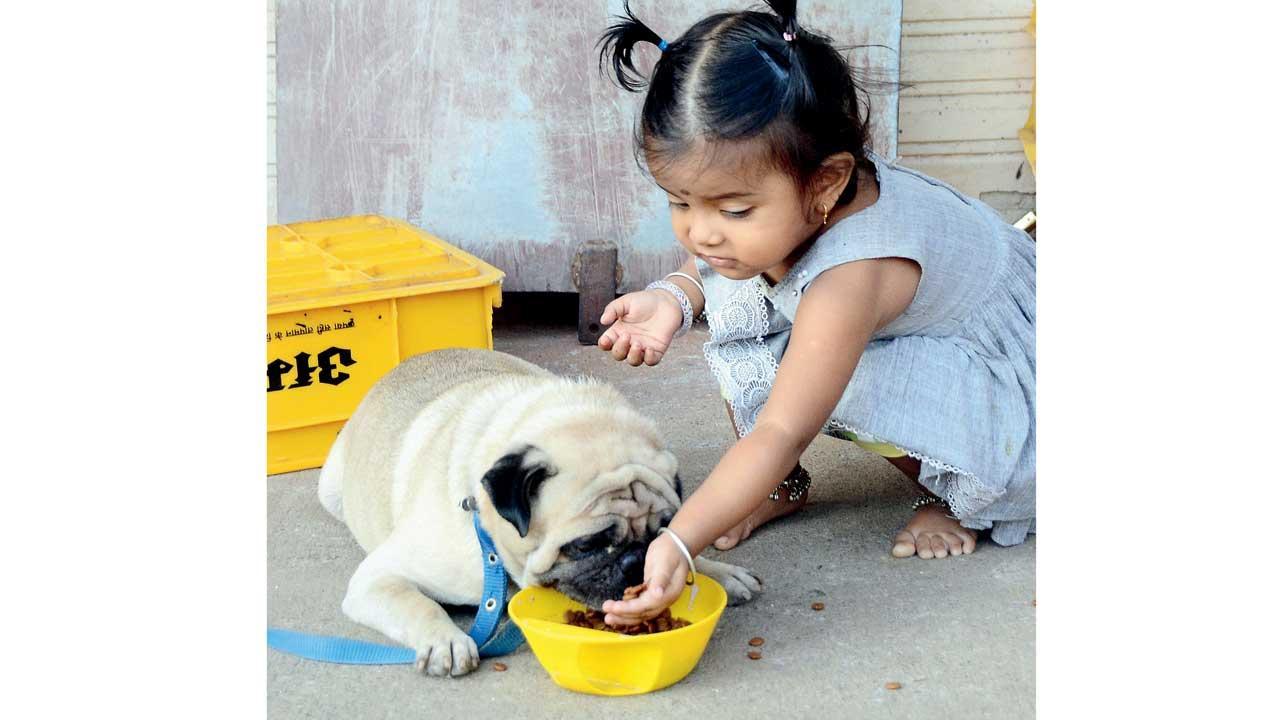 Pic/Sayyed Sameer Abedi
You and I, in this beautiful world
A kid and a pug share a moment at Vidyavihar on Ghatkopar Road.
ADVERTISEMENT
Dragging it to UK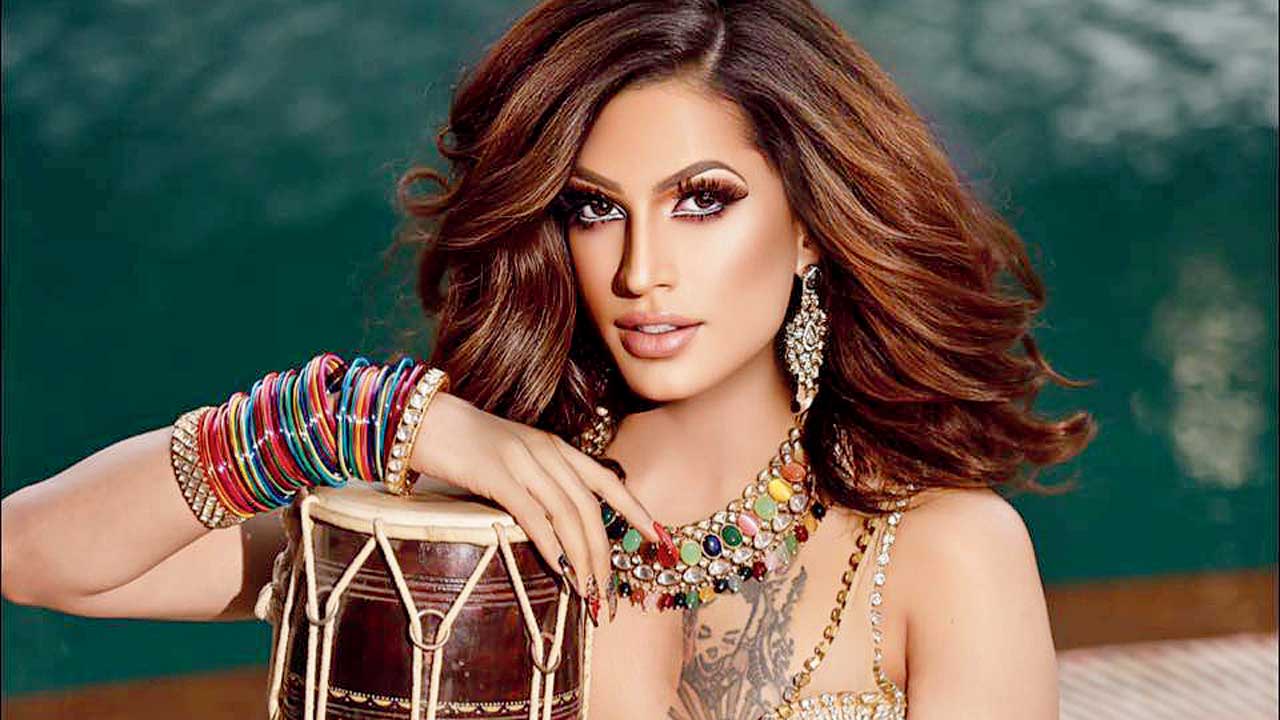 PIC COURTESY/INSTAGRAM
Sushant Divgikar aka Rani KoHEnur, the transgender icon, was recently invited to represent India at RuPaul's Dragcon 2023 in UK. Divgikar shared about the honour, "It's not just my win but a win for India's queer, trans and drag community. The invitation feels unreal — to be part of such platforms to celebrate queer talent and drag royalty; the extravagance and opulence of drag as a performance art, and to showcase my cultural heritage." Divgikar explained that it's a big moment to be put on a pedestal without any judgment or inhibition, which happens at times. "In many cases, the audience's gaze tells you that they don't fully accept you. The representation is essential for the drag community in India. I feel lucky that the representation is happening through me," the artiste gushed.
Also Read: Mumbai Diary: Tuesday Dossier
Dates with paws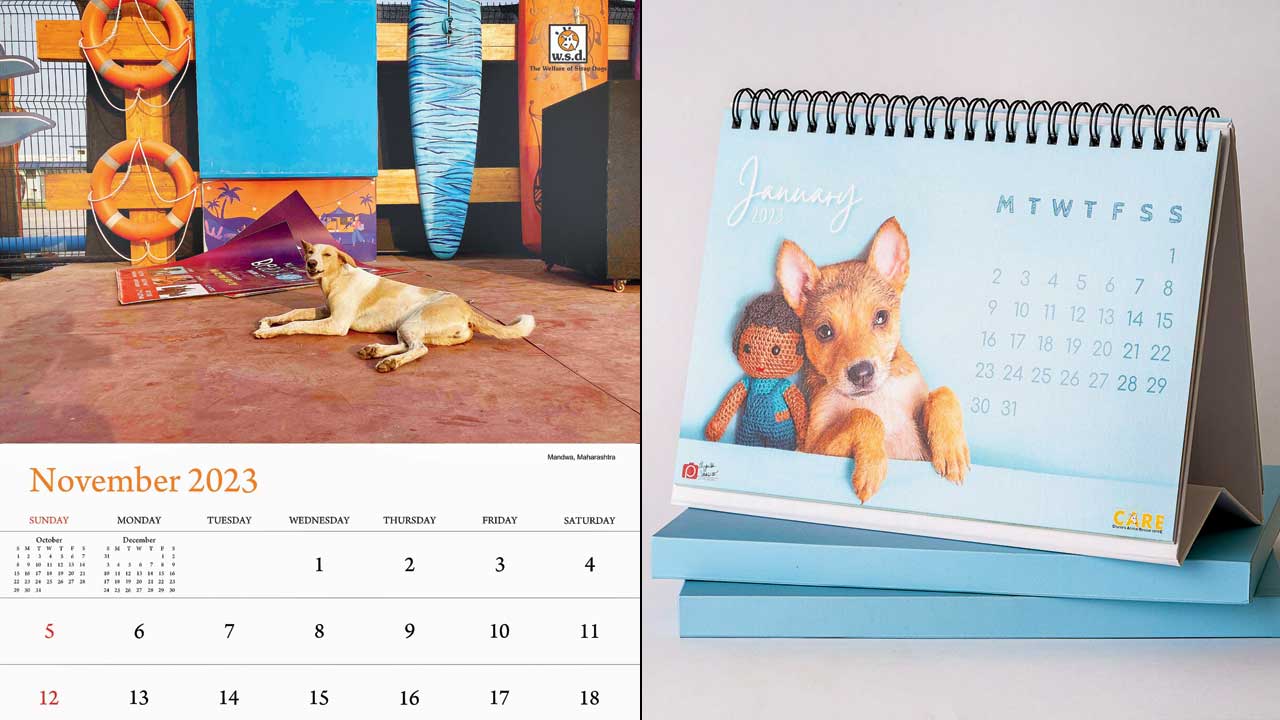 A page from the WSD 2023 calendar with photographs by Rohan Mukerjee and Mark Aranha; the Care Calendar 2023
If the faint smile on this little girl's face on the left is any indication, dates with animals are always the best. Two NGOs that work for the welfare of animals are inviting people to lend them a hand with their efforts, by taking home their paw-some calendars. While CARE's (@charliesanimalrescuecentre) calendar is a mushy collection of pictures of baby animals, The Welfare Of Stray Dogs' (@wsdindia) Street Dogs Of India is an ode to indies that are an integral part of our environment. "Although people are not a part of the photographs this time, our photographers noticed how every dog had some relation with the community, be it the tribals of Jharkhand or city-dwellers of Mumbai," said WSD founder Abodh Aras.
A new chapter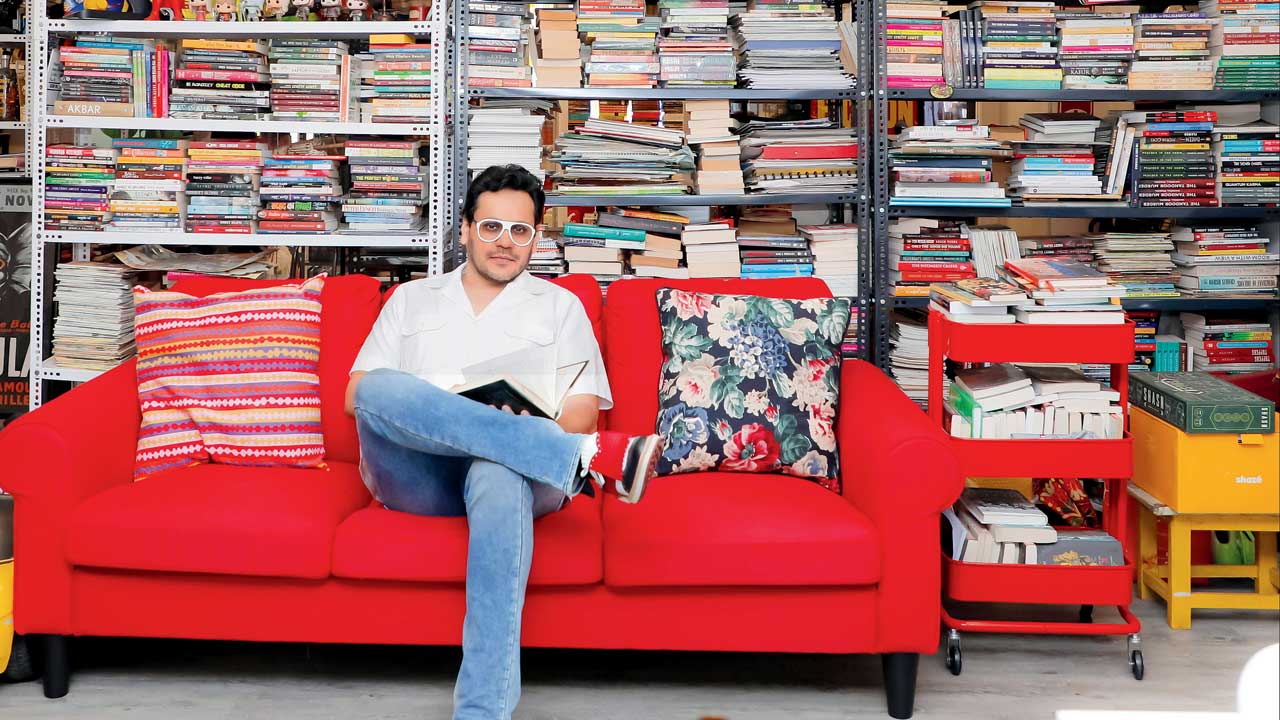 Ever since he set up The Story Ink in 2018, Sidharth Jain has helped adapt more than 200 books for the big screen. And now, Jain has taken a step ahead and founded House of Talkies, a film and series development and production company. "Amid the pandemic, a lot of producers were struggling with the development of books for the screen. I have always been a producer and because of the access I have to stories, it felt like a logical step to get into the active development of scripts and packaging of projects," he shared. Their first series, Trial by Fire, drops on a popular OTT platform in January, while two series and two films are lined up next year. Jain revealed that he's working with writers in the 21-to-36 age group. "We are focusing on new talent and hence, new stories of young India."
A washroom that welcomes all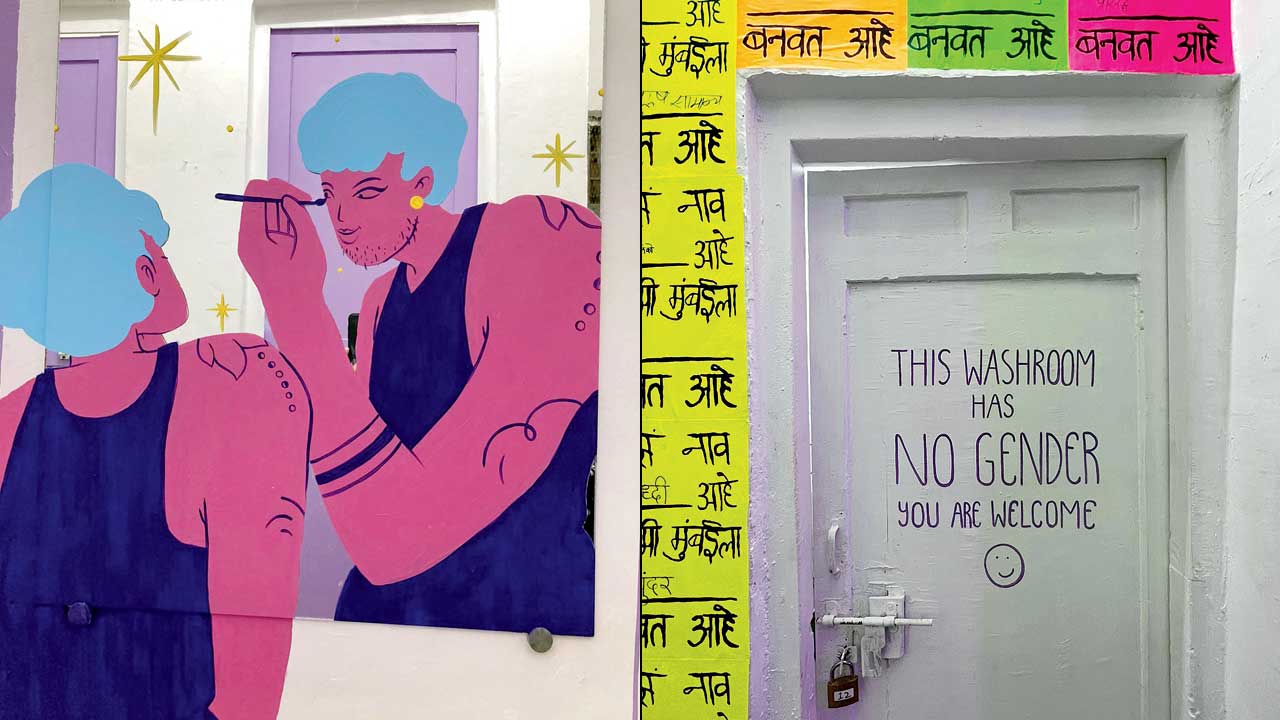 Illustrations from the washroom at Sassoon Dock. PICS COURTESY/Bhavik Shah
Beyond their obvious functionality, washrooms are our escape routes, spaces for comfort, and playgrounds for new friendships forged through shared tissues and tears. Yet their sheer design excludes many from the queer community from its refuge. At the Mumbai Urban Art Festival in Sassoon Dock, a one-of-a-kind washroom has no gender. It was created by Priya Dali, creative director of Gaysi Family; Sivani Rajani and Shyamly Pujare. "The idea was that when you open up a space for people to enter as their whole selves, they don't have to mould themselves. The art is affirmative, exploring euphoria, intimacy, different versions of oneself, and the moment when you take off a mask," Dali asserted.
They are moving to a new beat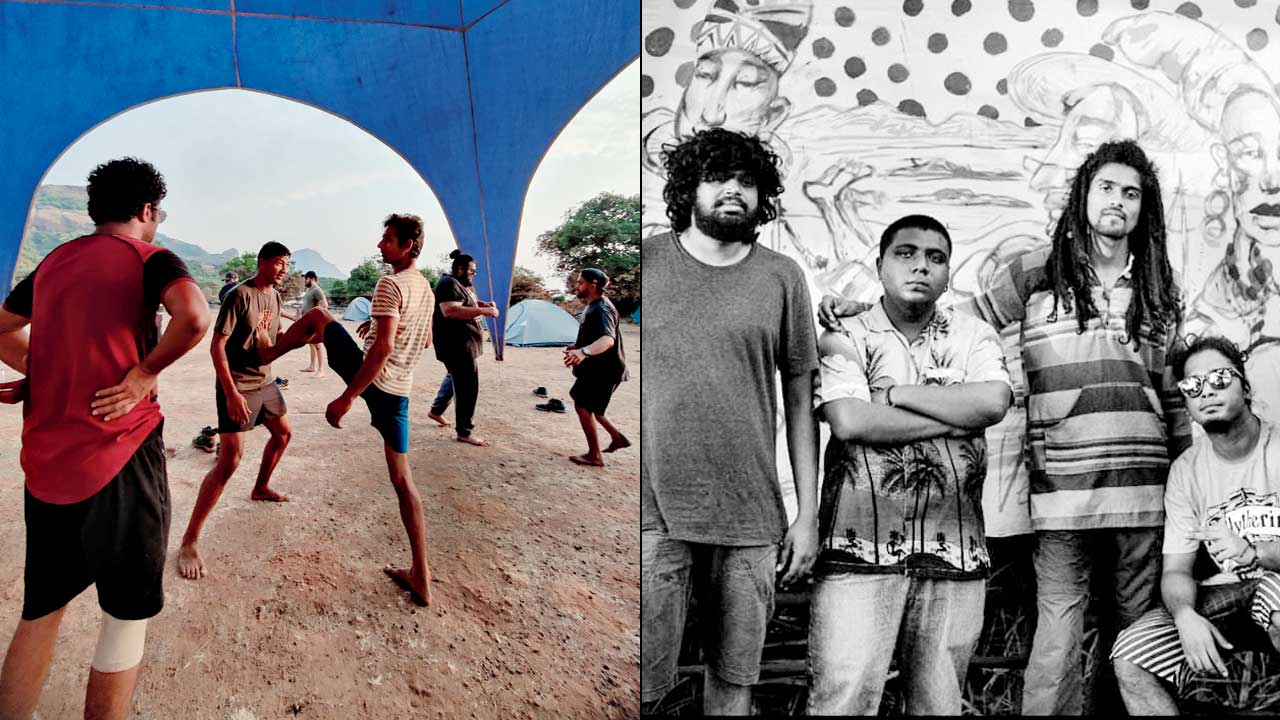 A movement workshop from a previous edition (right) Swadesi Movement
A new year means new beginnings for the Swadesi Mela. The annual celebration of music and adventure will take place in February at Khopoli-Pali Road, instead of its usual Sandhan Valley venue. The hip-hop collective Swadesi Movement are the folks behind the festival. "This year, we decided to go with a little more luxury to add to our wilderness adventures," Sachin Singh, organiser of Swadesi Treks, explained. The three-day fest in early February will include hip-hop performances, live music, jungle trails and movement workshops hosted by karate expert Amod Sarang. "Swadesi Movement will also be performing a live set. There are quite a few novel art events that are included this year, including a fire show and jugglers, too," Singh revealed.