The city - sliced, diced and served with a dash of sauce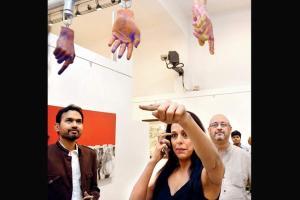 Pooja Bedi
A hands-on approach
Actor Pooja Bedi fits right in at artist Prakash Sonavane's show at a city gallery on Wednesday. Pic/Ashish Raje
The good doctor
It's not often that professionals step out and criticise their own on a public stage. But then, that's why Mumbai loves Dr Zarir Udwadia. He has never been afraid of calling a spade just that. While speaking at the inauguration of Outbreak: Epidemics in a Connected World, held at the Nehru Science Centre, Udwadia pointed out not just how government policy had failed the public over decades in combating Tuberculosis — making India an unwitting 'superpower' in the field — but also, how doctors weren't helping the situation.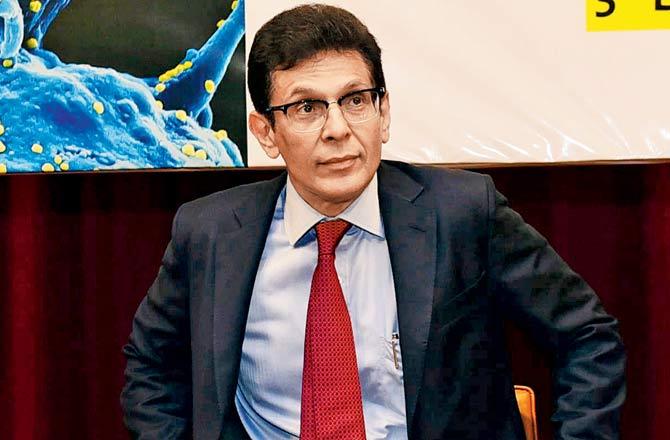 Dr Zarir Udwadia. Pic/Bipin Kokate
Speaking of an experiment he and others at Hinduja hospital conducted, where he consults, he spoke of calling the many doctors from Dharavi under one roof (under the lure of free lunch) and asking them what they'd prescribe for TB. Forget the quacks who prescribed cough syrup, even the MBBS-qualified prescription barely had appropriate medication on a largely inflated bill. Udwadia admitted he's not very popular with the government for his severe criticism of its policy, but he should know that he has enough fans in the city to make up for it.
Rodricks over the rainbow
As the 10th edition of KASHISH Mumbai International Queer Film Festival gears up to return to the city, we hear that established fashion designer Wendell Rodricks as the judge for the poster design contest themed around the Supreme Court's historic ruling on section 377, titled Over The Rainbow.
This is not all, we also learnt that Rodricks has been instituting the cash prize for the winner of the contest for seven years, speaking of which he told this diarist, "The poster announces the festival and we are very proud to be part of the opening act. Each year, as the festival grows, we have grown with them in creative spirit."
World without borders
In his first job (diplomat), second job (poet), and third job (artist), Abhay Kumar sees the world as one.. In 2013, he had written a poem called Earth Anthem, an anthem for the world; and in 2016, compiled a book of poetry called Capitals, celebrating 185 world capitals. Yesterday, he launched One Planet, an exhibition of 20 paintings, at the National Library in Brasilia, where he is currently stationed.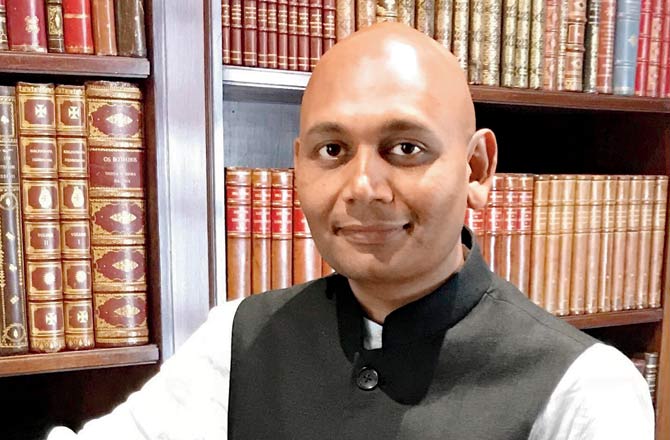 "Together they express the direct relationship between the two organic wholes that exist in nature: individual and the planet," he told this diarist.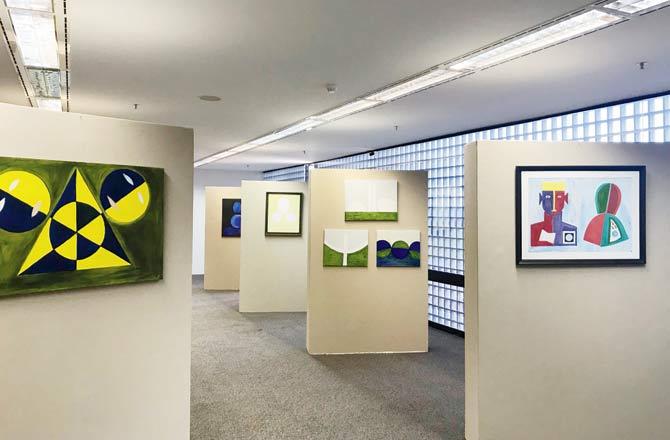 "We can change countries, nationalities, but we cannot change our planet. There is only one planet and it's all we have. I am trying to address the concerns of climate change, ecological crisis, environmental pollution and rising nationalism through this exhibition. Earth Anthem will be played as the background music during the exhibition and Capitals will be on display so that the visitors can read a poem about any capital city in the world."
Blue with a bar
When Seefah Ketchaiyo and Karan Bane's The Blue opened doors to patrons last year, it swept them off their feet. And though this newspaper's The Guide Restaurant Awards recognised the nondescript eatery as the Best New Asian Restaurant in 2017, it left many pining for a drink to go with the authentic fare. Now, the chef-couple has joined hands with popular bar Tryst's owner Rishi Acharya for yet another Oriental adventure (adding to 2018's long list of restaurants celebrating the cuisine).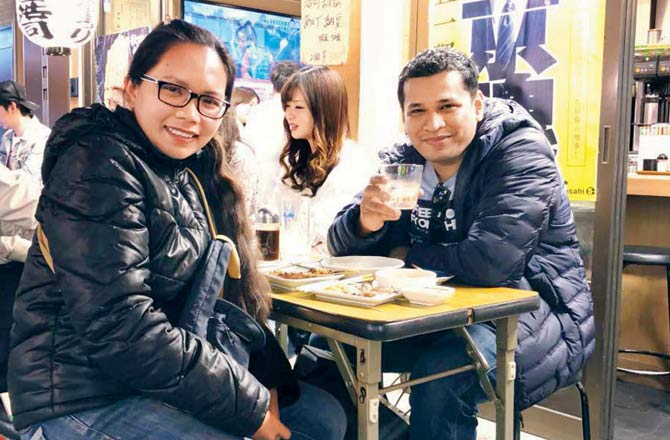 Their new restaurant in Breach Candy, Soi69, is an ode to the bustling street in Bangkok that's teeming with restaurants. "We have retained the best-selling items from The Blue's menu, but since this place is more spacious, it has allowed us to experiment with, for example, seafood dishes that make use of mud crabs and more variants of carpaccio," Bane told this diarist. "We wanted to do something in SoBo with a full-fledged bar while promoting Thai and Japanese cuisine," Ketchaiyo added. The restaurant is set to open in the middle of the month.
Milind Deora for fire safety
"Mumbai loses countless lives to fires annually, indiscriminate planning and our own lack of awareness," wrote politician Milind Deora on his Twitter handle, ahead of #FireSafe Mumbai, an event co-organised by All India Professionals' Congress and Mumbai Fire Brigade that seeks to raise awareness on fire safety.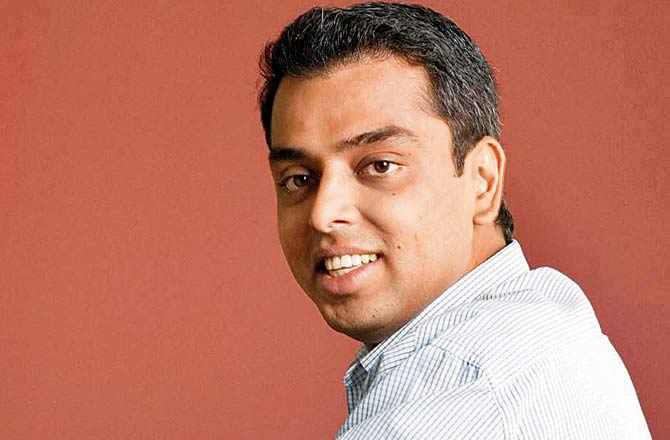 This comes just days after city activists endeavoured to save the forests in Aarey and met with a tragic (and spurious) end as the green and verdant expanse was engulfed in fire. "The event will bring together heroes, survivors, fire personnel and citizens, and we will felicitate Mumbai's bravest fire officers," Deora said.
Catch up on all the latest Crime, National, International and Hatke news here. Also download the new mid-day Android and iOS apps to get latest updates