The city - sliced, diced and served with a dash of sauce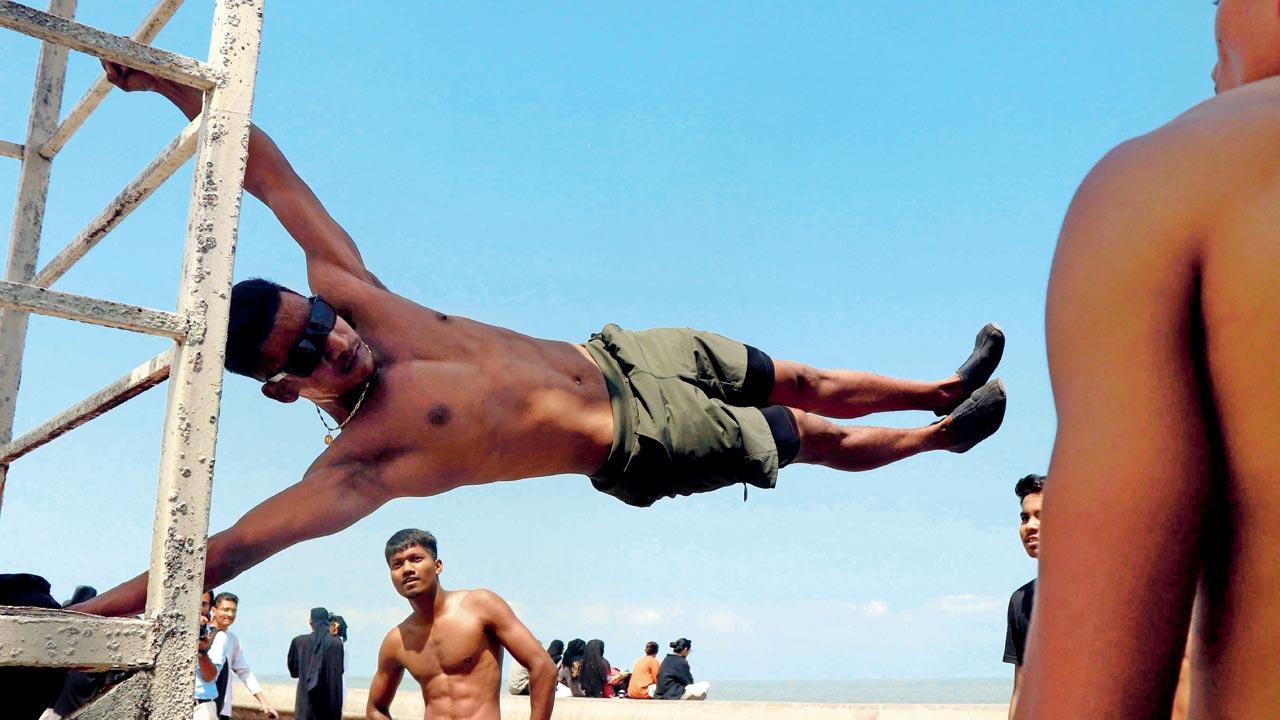 Pic/Anurag Ahire
Just like a waving flag
A man holds the human flag pose as he performs callisthenic exercises at Marine Drive. 
ADVERTISEMENT
Dishoom, dishoom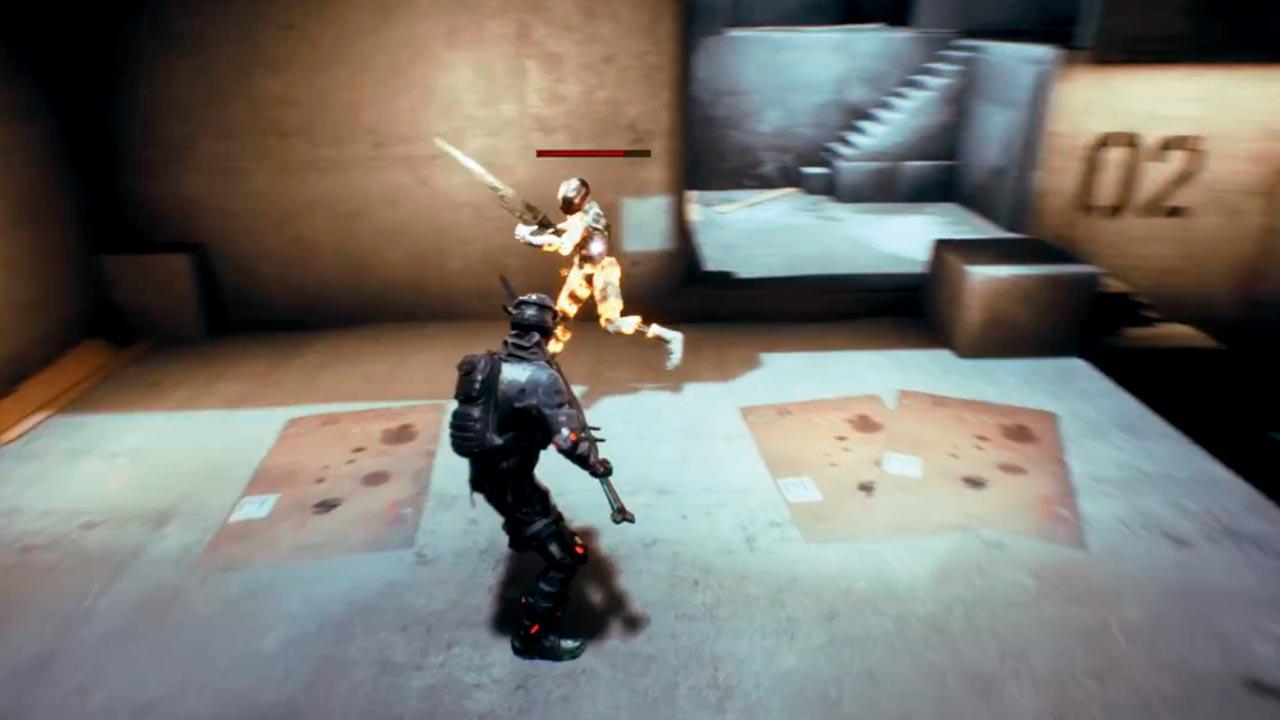 A scene from the game
We wonder if artist Sahej Rahal preferred practical exams over theory in school because in 2022, he gave himself the challenge of learning a new software by using it to create a video game. Yesterday, a year later, Rahal released the game BHUT, which he calls a ghaslet (kerosene)-punk-dishoom-dishoom-action game. "It is similar to Soulslike, an action game, with sparse narration so you have space to build your own story. I call it ghaslet punk because I thought what a Mumbai version of the game would look like," he said. The game is available for Windows users for free at linktr.ee/sahejrahal
Kids for kids
Ziaan Rao prepares for the cycling segment of the triathlon
Inspiration can come in small packages. Like eight-year-old Pune resident Ziaan Rao, who decided to run a self-held triathlon to raise funds for charity. He chose Cuddles Foundation, a Mumbai-based NGO that focuses on nutrition in pediatric oncology. The young philanthropist ran 25 km, cycled 25 km, swam one kilometre in six days, and raised over two lakhs. He said, "I chose this NGO because my parents always speak about the importance of nutrition."
Mumbai's blue views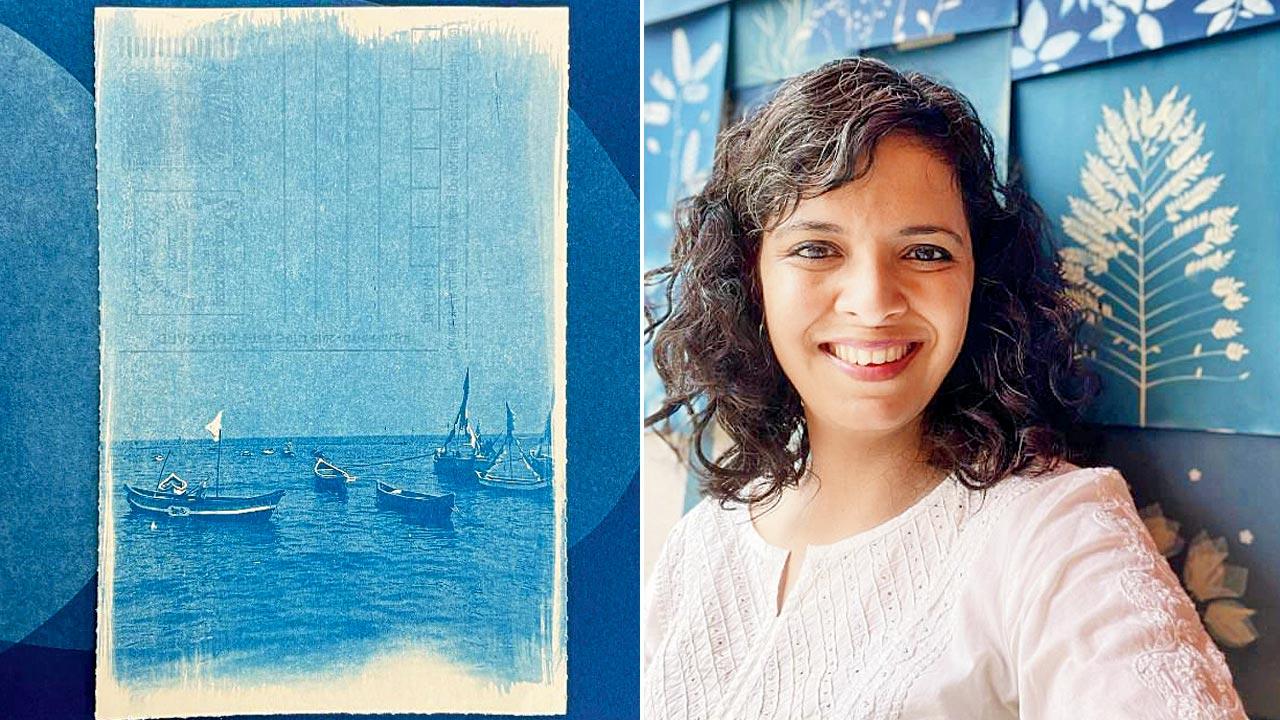 Ruchita Madhok's (right) depiction of Khar Danda. Pic Courtesy/Instagram
A neighbour to the sea, Mumbai is blessed with beautiful views making it hard to evade the need to document them. Artist Ruchita Madhok couldn't. A stamp collector and lover of handwritten letters, Madhok had a stack of 50-paise government-issued postcards that became the perfect surface for her cyanotype practice. Her first artwork included boats belonging to Khar Danda's Koli community. "I want to document views of the open sea before we lose them to traffic, and show Mumbai the way it exists today," she said.
Batting on a new pitch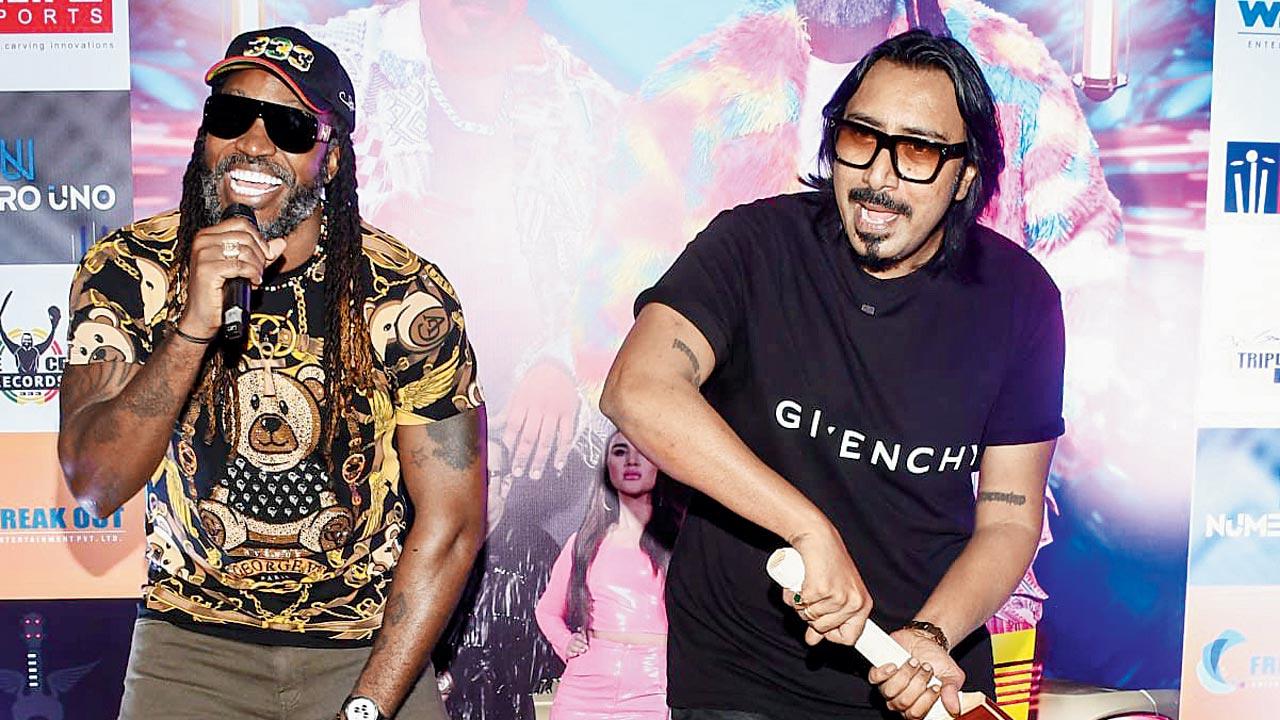 Chris Gayle and Arko Pravo Mukherjee at the launch of the song 
Chris Gayle might have retired, but he won't stop being a player anytime soon. While he is not making a return to the game, the swashbuckling Windies batsman is turning to music. In a collaboration with composer-singer Arko Pravo Mukherjee, the cricketer has made a mark as a singer with the single, Oh Fatima, that was released online yesterday. Signing up Gayle was an attempt to capture the international vibe of the composition and highlights his love for rapping, shared Mukherjee. "Our aim is to take the Indian music industry to a global platform. Oh Fatima is a personification of the same. Chris Gayle is a global icon; his dynamic personality resonates on the cricket pitch and in his music," the composer added. 
Return to the Dheemi local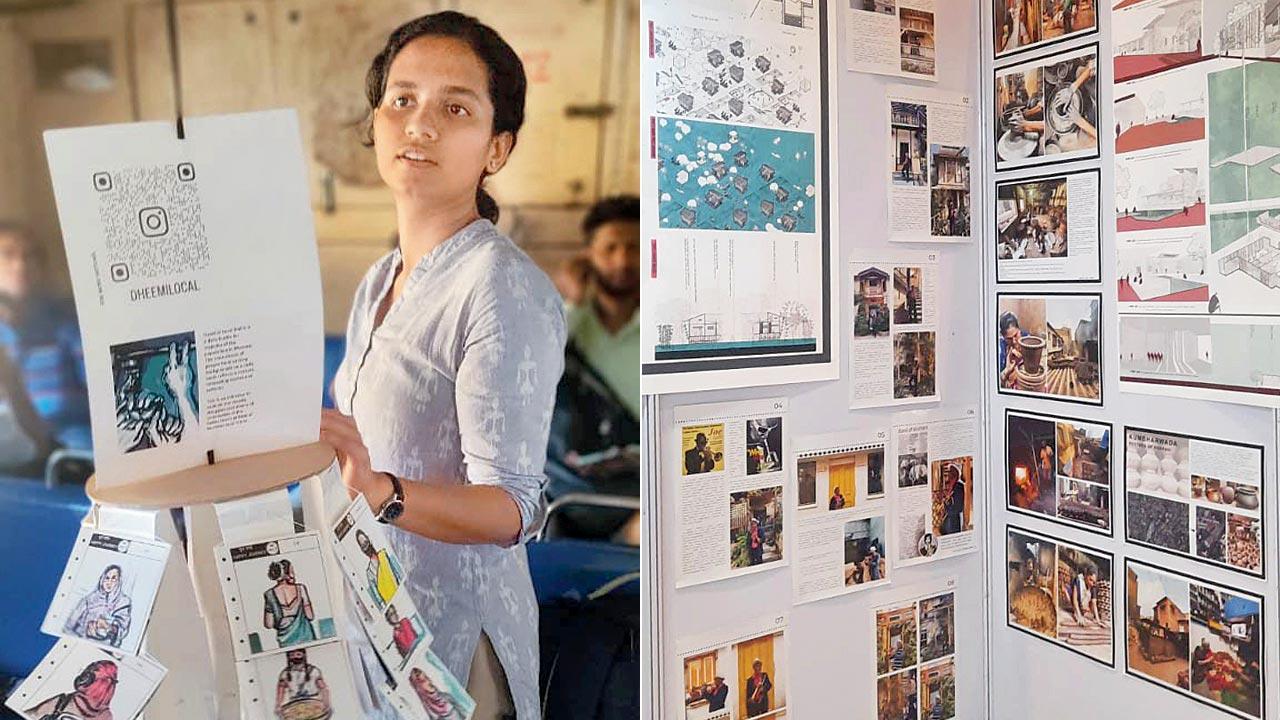 Diya Mary Joseph showcasing her Dheemi Local exhibition in a train compartment back in February 2023; (right) the Rizvi showcase stall at the event
In February this year, this newspaper reported about an independent exhibition called Dheemi Local held in train compartments by Diya Mary Joseph, a student of Rizvi College of Architecture. We were pleasantly surprised to see her work displayed at the college's stall at The Edutainment Show held last weekend. The event included content creators and educational institutions speaking about their careers and edutainment solutions. Joseph's sketches of train passengers were propped on the same display she created out of DIY mount boards for her independent exhibition in local trains. The stall also exhibited over 10 projects by the college's first through final-year students. As part of the event, vice principal, professor Ejaz Kashmiri spoke to the curious youth at a panel discussion on career choices in architecture. He told this diarist, "We discussed courses and the potential of a career in this field to enlighten students and answer the queries one has before joining a course. It was an informative and motivational discussion." He continued that the profession is a merging of the arts and sciences. Joseph told this diarist, "I am overwhelmed with every milestone that this project reaches, and will continue to document people in my sketches."