50 such buses to be operated in phase 1; BEST to launch e-cab aggregator, ferry service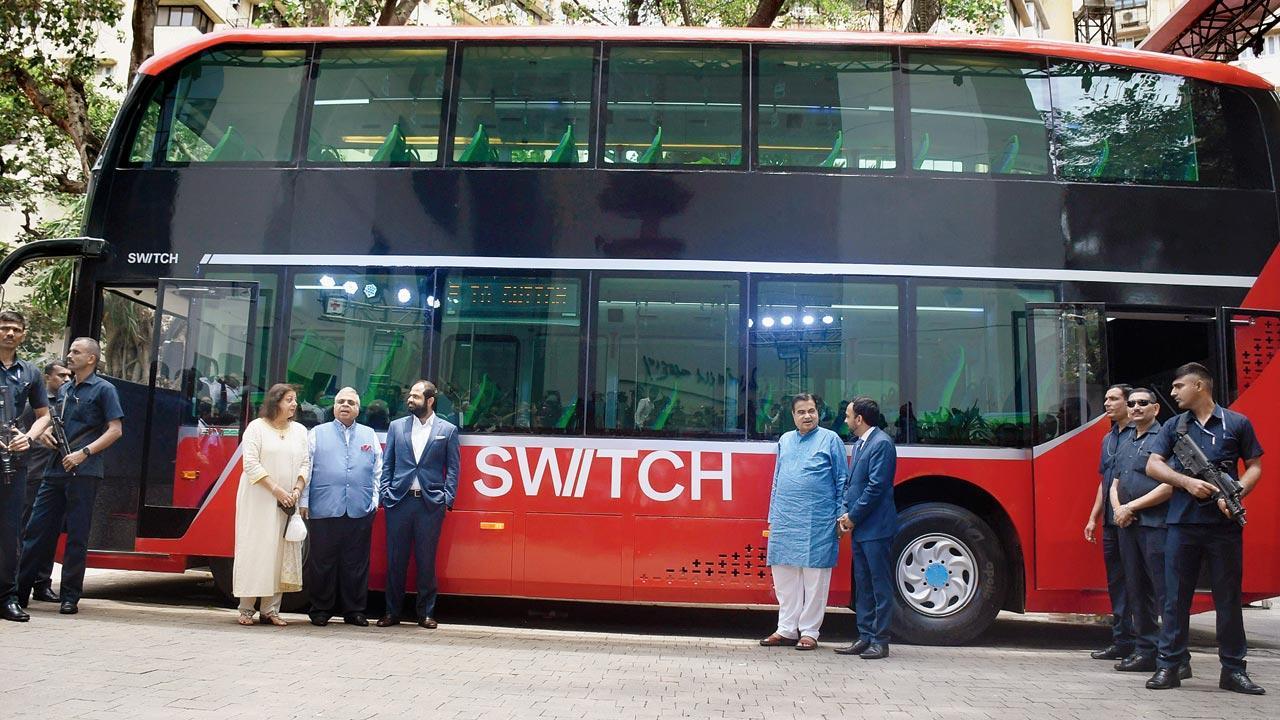 India's first electric double decker bus by Switch Mobility. File pic
The BEST has planned to begin electric AC double-decker services by Makar Sankranti, on January 14. In the first phase, 50 AC double-decker buses will be operated while the existing non-AC double-deckers will be phased out by June 2023.  Currently, 45 of these vehicles are in service.
The bus launch has been delayed as approvals from the Automotive Research Association of India (ARAI) are awaited. "Once they come in,  the buses will be launched. The plan is to have 50 of them in public service," BEST General Manager Lokesh Chandra said.
Also read: Vikhroli connector to suffer another delay due to space crunch
The BEST will also launch its own electric cab aggregator and ferry service soon in order to improve last-mile connectivity. The process of floating tenders to invite agencies is on. These cars will have the BEST logo and accept bookings from bus passengers using the Chalo app, Chandra said.
He added that BEST will start premium app-based bus services next week. Initially, four buses will be introduced between Thane and BKC. The undertaking will also install 330 EV charging stations for the public. These charging stations will be set up at 55 locations in the city, including south Mumbai and the suburban areas. Will Raj Thackeray`s MNS join hands with BJP ahead of BMC elections?