After PM launches MISHTI scheme, activists point to destruction of tidal plants due to development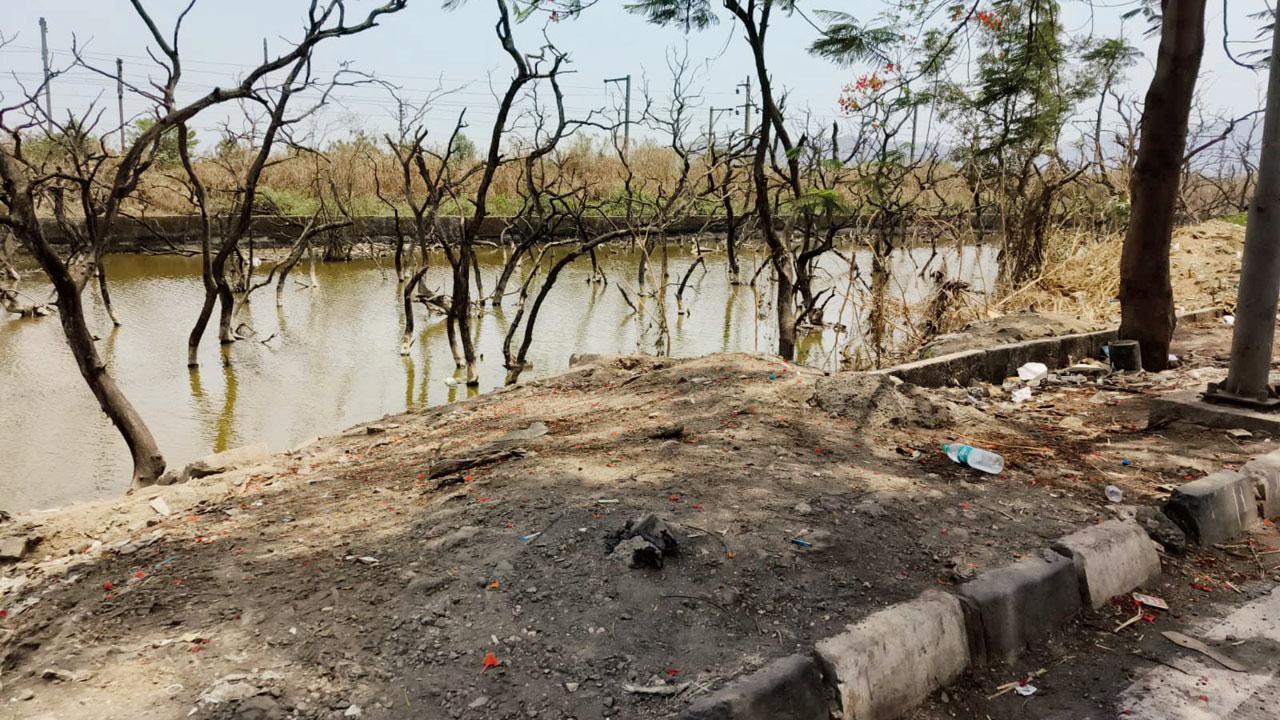 Choked mangroves along the Sion-Panvel highway
As Prime Minister Narendra Modi launched his ambitious Mangrove Initiative for Shoreline Habitats and Tangible Incomes (MISHTI) on June 5, World Environment Day, environmentalists have cautioned against excessive growth of mangroves that eat into precious mudflats along the city's coast.
Modi launched the mangrove plantation initiative on Monday at 75 locations along the coasts, with 15 in Maharashtra—including Mulund and the Thane Creek Flamingo Sanctuary (TCFS), a Ramsar site. In a letter to the Prime Minister, NatConnect Director B N Kumar said mangrove plantation is being done while authorities are ignoring the destruction of the tidal plants under the garb of infrastructure development.
ADVERTISEMENT
On the one hand, the city is faced with excessive growth of mangroves in the TCFS and in drains and holding ponds in Navi Mumbai, while on the other, large corporations have been destroying the tidal plants in places like Uran, NatConnect pointed out. Biodiversity is bound to take a hit as the shrinking mudflats will deter the migratory birds from landing in the TCFS, Nandakumar Pawar of the NGO Sagarshakti said. The mangrove presence and mudflats have to be balanced as they are part of the same ecosystem.
He added, "Actually, there is no place left for fresh mangrove plantation in the MMR [Mumbai Metropolitan Region], and mismanagement has led to the plants' growth on mudflats, shrinking the area for migratory birds to roost. This will have a major negative impact on biodiversity, and mangrove management under MISHTI must address this aspect seriously." Pawar suggested careful desilting of the shores, drainage lines and holding ponds to ensure that mushrooming mangroves do not block the free flow of water.
Mangroves are a must for protecting the coasts from tidal water attacks but their presence in holding ponds and drainage systems can lead to floods, the activists pointed out. In fact, the Chitale Committee—which examined the causes of Mumbai flooding in July 2005—had clearly mentioned the need to clear stormwater drains of obstructions caused by silt and mangroves.
Kumar also stated in his letter that despite the high court-appointed mangrove and wetland committees' intervention, mangroves and wetlands destroyed under the Navi Mumbai Special Economic Zone (NMSEZ) in Uran have not yet been restored, while the tidal plants are sought to be destroyed elsewhere in the MMR for the bullet train project and power transmission towers.
Among the objectives of the MISHTI scheme are sharing of best practices on plantation techniques, conservation measures, management practices and resource mobilisation through the public-private partnership method. Activists have stated that these aims look good on paper, but the government must ensure at all levels that they are implemented with the seriousness that MISHTI deserves.
June 5
Day MISHTI was launched
"Exciting news! Mid-day is now on WhatsApp Channels

Subscribe today by clicking the link and stay updated with the latest news!"
Click here!