The Vigilance Squad had formed a team of officers including senior inspector Prakash Kale sub-inspector Laxman Lang, constables Vinod Ahire and GD Pawar to conduct the raid on Wednesday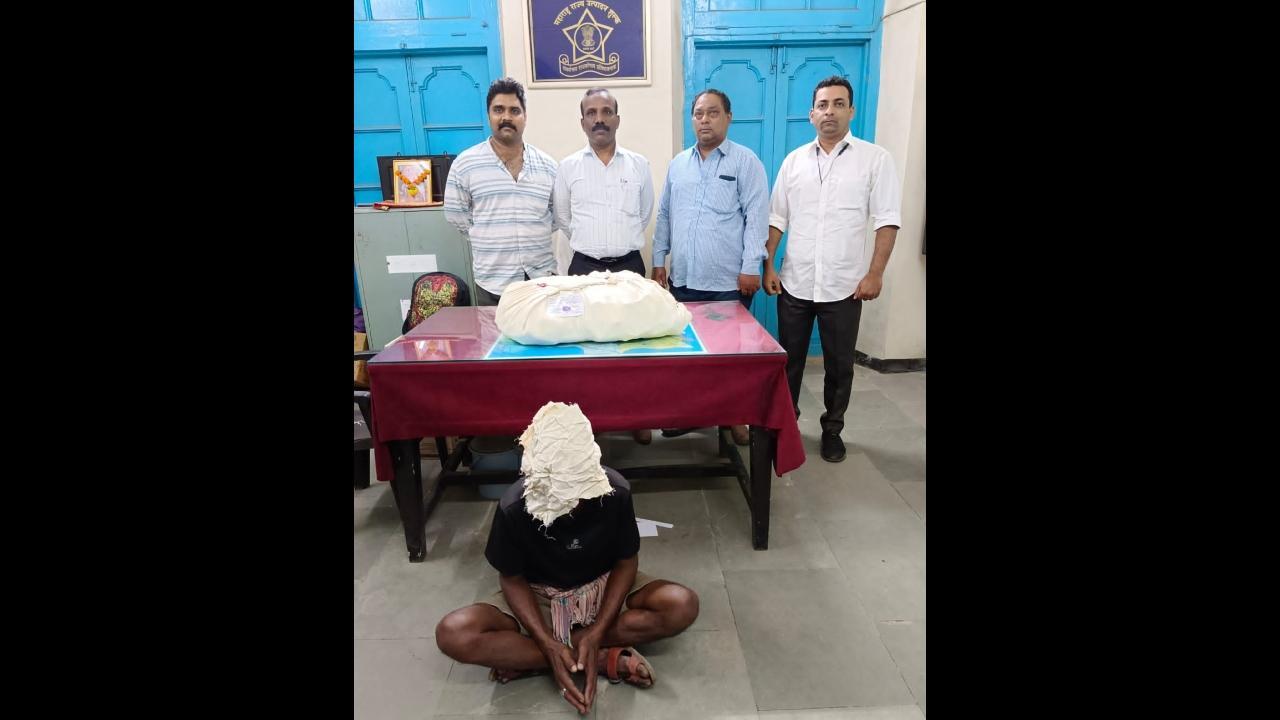 The Excise department has recovered 170 bottles, each 100-ml, worth Rs. 1.10 lakh. Pic/Excise department
The Excise department has confiscated a consignment of banned Codeine cough syrup from Reay Road, which is emerging as a new hub for drugs in Mumbai, and arrested an accused Raijaul Ramjan Shaikh. 
However, the masterminds are still on the run.
ADVERTISEMENT
The Vigilance Squad had formed a team of officers including senior inspector Prakash Kale sub-inspector Laxman Lang, constables Vinod Ahire and GD Pawar to conduct the raid on Wednesday.  
Sources in the Excise department told mid-day that accused Shaikh, in his early 40s, had been running the racket from an illegal shanty near an under-construction railway bridge at Reay Road.
Also Read: Mumbai: Botched-up once, will do again
The accused had concealed the bottles of banned cough syrup at different places along the railway tracks and the Excise officials had to dig out the premises. They have recovered 170 bottles, each 100 ml, worth Rs 1.10 lakh.
"We have arrested Shaikh yesterday but the masterminds - Lala and Javed - are wanted in this case. The arrested accused has been booked under sections 8C and 21 of the NDPS Act. He will be produced before court today to seek his custody," said senior inspector Prakash Kale of Vigilance Squad (Sewri division), Excise department.
Shaikh is not cooperating with the agency, said Kale, who added, "The locations like Reay Road, Dockyard Road, Sewri, Dongri, Wadala, Dharavi and Sion are becoming an emerging hub for drugs like Meow Meow, Ganja and other banned substances like these cough syrups."
"We have learned that high-profile people also visit these above areas if the banned substances are not found in posh areas and high streets in the city," he added.
The Excise department has upped their vigilance in the areas under the supervision of Excise Commissioner Dr Vijay Suryavanshi, Director Sunil Chavan, Divisional Deputy Commissioner Prasad Surve, Superintendent Praveen Tambe and others.