New investigations reveal that 15,000 others had taken a jab at Shivam Hospital in April and May; many are taking the antibody test to verify if they were administered fake vaccines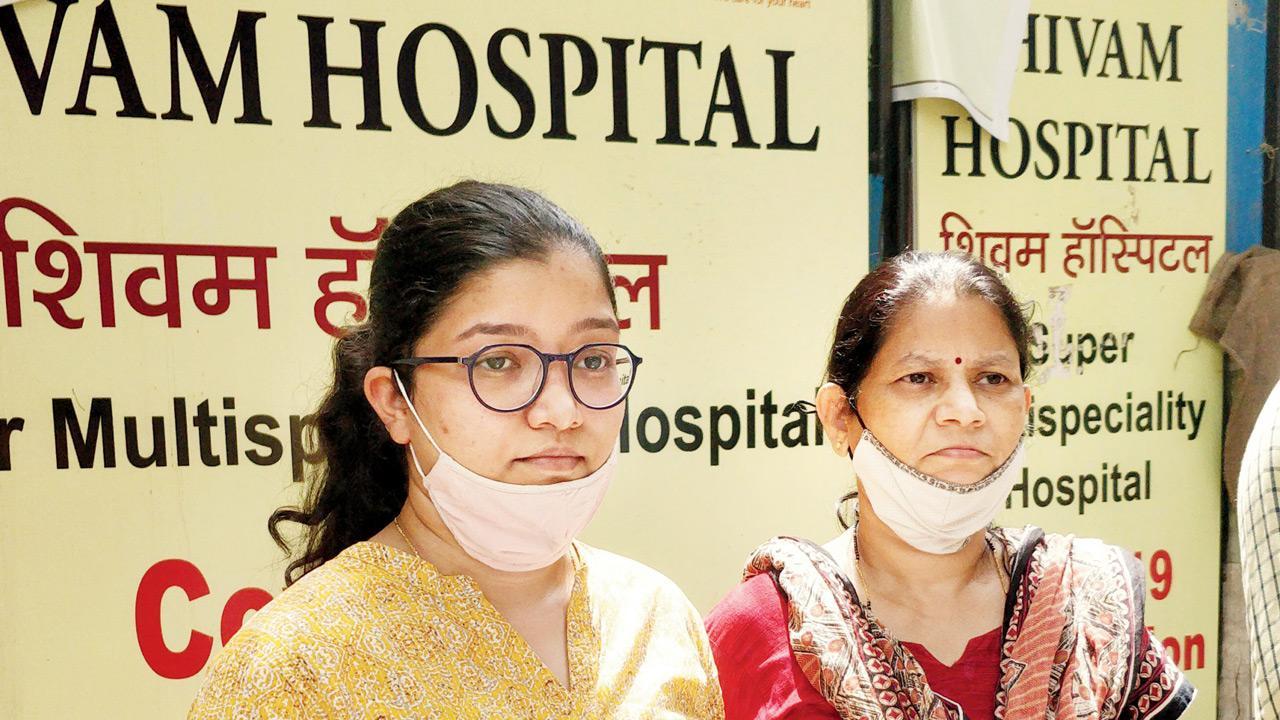 Anita Arun Bamgude, 54, housewife and resident of Kandivli West, said the staff at Shivam gave her a vaccination 'certificate' printed on the hospital's letterhead after she threatened to file a police complaint
Dr Shivraj Pataria and his wife Nita Pataria, who have been arrested for the vaccination scam, have not only duped housing societies, but also 15,000 others, who visited their centre at Shivam Hospital to take the jab, fresh investigations have revealed. mid-day has learnt that some of these unsuspecting targets also received a vaccination certificate with the letterhead of the hospital.
The victims have demanded the intervention of the government to ensure that they receive justice. Anita Arun Bamgude, 54, housewife and resident of Dahanukar wadi in Kandivli West, is one among them. 
"I visited the hospital on April 3 after I learnt that they were organising a walk-in vaccination drive. I paid Rs 250 to the staff. They also took my Aadhaar card and phone number. When I enquired about the certificate, they said it would take five to six days," she recalled.
Over the next few days, she kept following up with the hospital for the certificate. "Finally, when I warned them that I'd go to the police station and register and FIR, they gave me a certificate with the letterhead of hospital, saying that I am vaccinated."
After the scam came to light, Bamgude decided to do an antibody test to find out whether she had been given a fake vaccine. "I am waiting for the report," she said.   
A local politician was also duped by the couple. Manohar Bhatuse, 53, who is the NCP taluka president of Borivli, said, "My entire family got the vaccine shot at the hospital. We were charged Rs 1,500 for the vaccine."
Bhatuse said that though he is due for the second dose next month, he won't be able to get the shot, as he hasn't received the vaccination certificate. He has now decided to file an FIR at the Charkop police station.
A Borivli-based company, Mansi Shares and Stocks Pvt Ltd, told mid-day that 514 of its employees received a fake vaccine by the hospital at their office.

Manohar Bhatuse, the NCP taluka president of Borivli, said his family took the vaccine at the hospital
Hardik Shah, an employee, said that they were approached by the other accused Shrikant Mane and Seema Ahuja, a few months ago. "They said they'd arrange for a vaccination drive at our office. We agreed, as people were struggling to get doses then. The drive was conducted on May 26-27. All the details were taken down on Excel sheets, and we weren't allowed to take photos during vaccination."
Hitesh Gandhi, 47, a back-office employee, has other concerns. His son Manan, 21, a software engineer, was to go to the US for higher studies. "All his plans have come to a halt, because he received a fake vaccine," says Gandhi.