Schools accused of making arbitrary decisions, flouting state's government resolution on tuition fees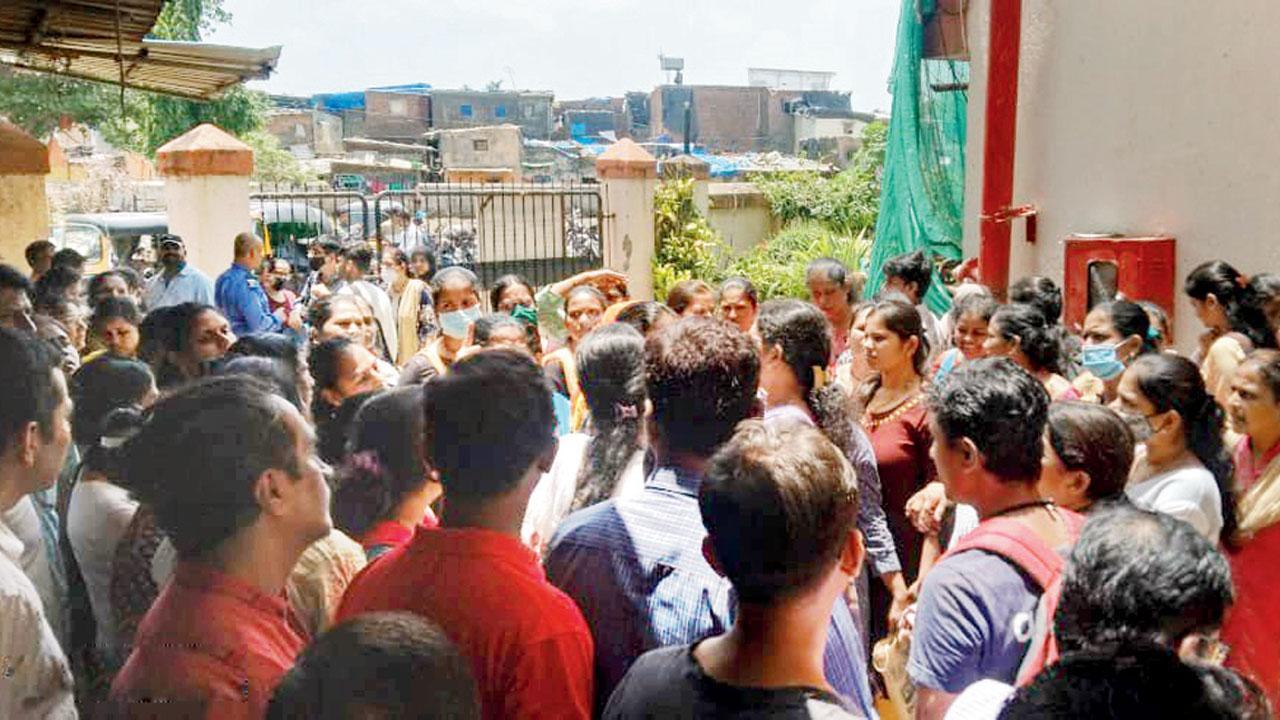 Parents outside Swami Vivekanand Vidyalaya at Nehru Nagar in Kurla on Saturday
Over a hundred parents gathered at the Swami Vivekanand Vidyalaya at Nehru Nagar in Kurla on Saturday to protest the fee hike. Angry parents also claimed that the administration changed the design of the uniform this year, after introducing new uniforms just last year, despite online schooling.
These arbitrary decisions by the school's management without taking the parents into confidence has proved to be a sore point. The parents have written to the school management and state's school education department demanding that the issue be resolved by Monday.
"During the pandemic, most of the parents either lost their jobs or faced a financial crisis. Still, the school forced them to pay fees on time. The annual fee last year was Rs 21,600; this has now increased to Rs 28,400. We cannot afford this," said one of the parents.
Also read: Mumbai: School bus operators to hike charges by 20 per cent

Another parent added, "Just last year, the school changed the uniforms. Some of the parents bought these new uniforms only last month, as we had online classes until recently. The teachers had assured us that this uniform design will not change for the next three years at least. Now, they have changed the design again."
A parent told mid-day that the management has arranged for a meeting on Monday. "They have assured us that they will resolve the matter." While the principal of the school wasn't available for comment, a teaching faculty from the school, Rajendra Borse, said they aren't allowed to speak about the issue.
Meanwhile, an official from the school education department said, "We haven't received any complaint as yet, but we will send our officials to the school on Monday to verify the complaints by the parents."