Civic body plans to instal glass fibre railings on pavements of arterial roads in western suburbs; why the splurge, asks activist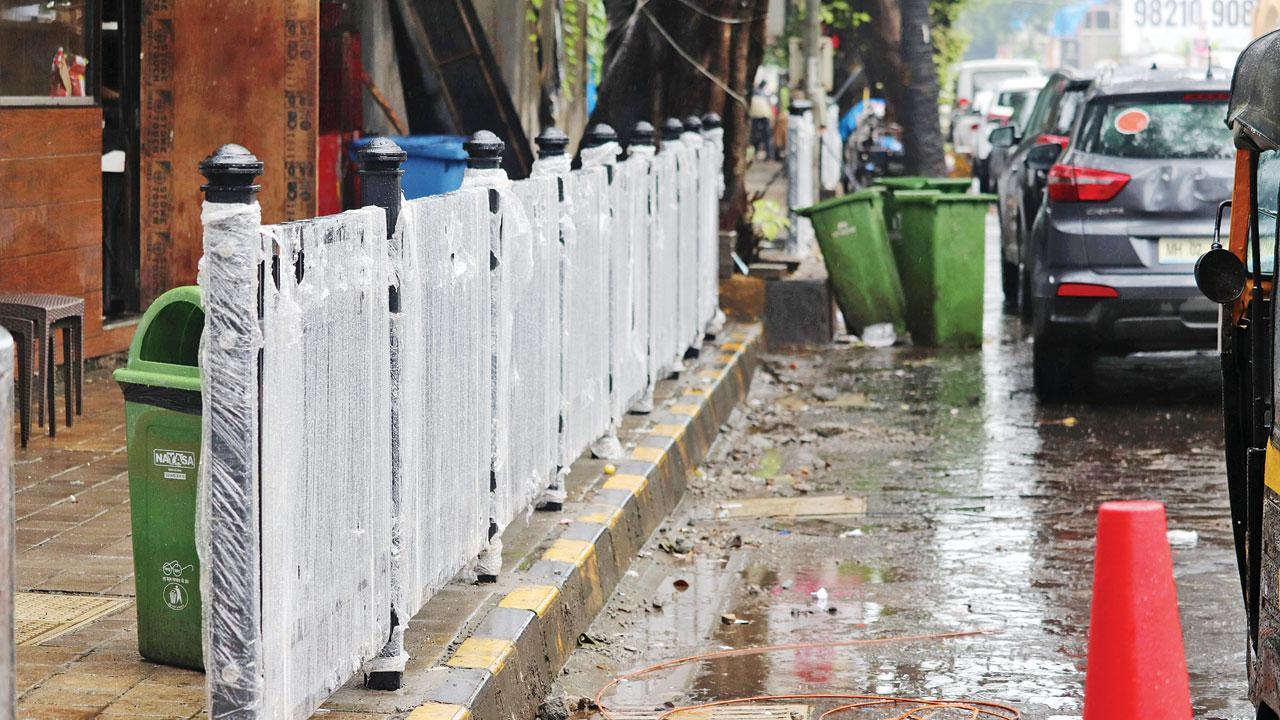 New railings on a stretch of Juhu Tara Road. Pics/Anurag Ahire
Improvement of pavements and the aesthetics of the city, a plan that the Shiv Sena is trying to cash in on, doesn't seem to have impressed citizen activists in the western suburbs. They have slammed the BMC's move to instal glass fibre railings and bollards across footpaths on arterial roads, calling it a waste of public money.
Work on installation of reinforced composite railings and bollards has started from Juhu Tara Road. The civic body will spend about Rs 50 crore over 36 months on the project.
ADVERTISEMENT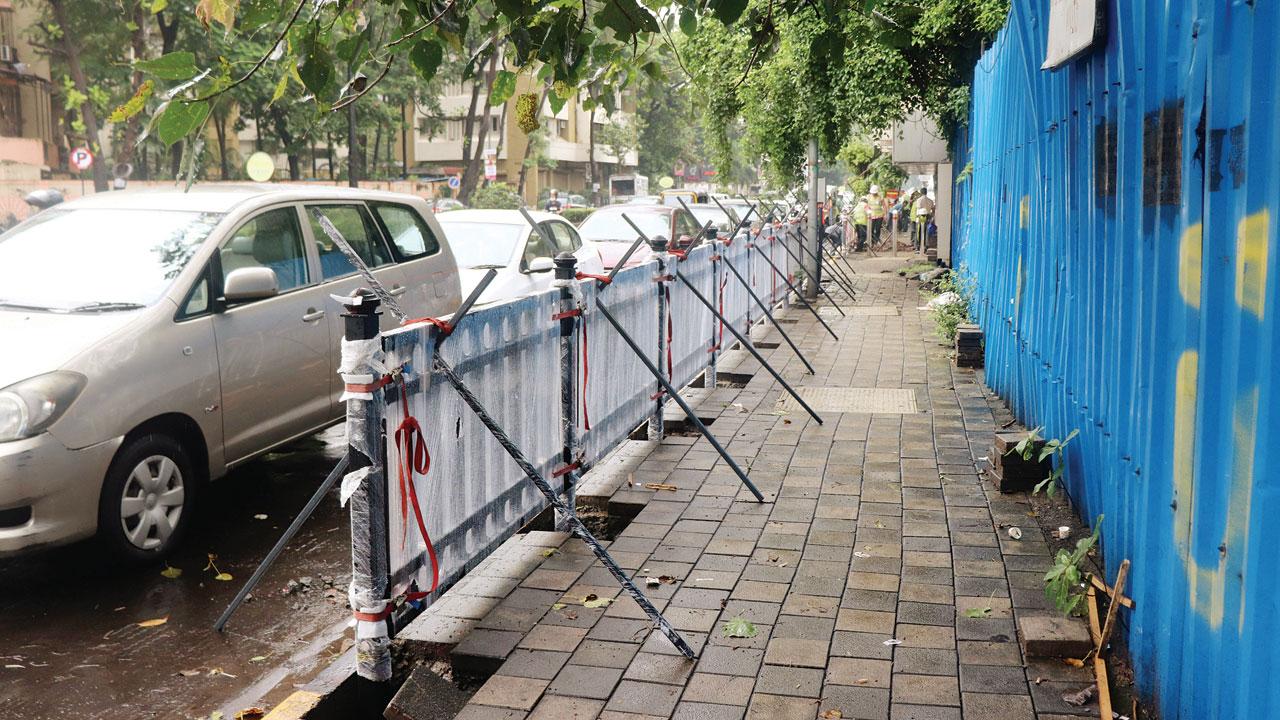 In a Facebook post, an environmentalist and activist Zoru Bhathena said, "BMC is now splurging our money to fence all pavements along Juhu Tara Road. Complete waste of money. Serves no purpose, except to spend public money and that too lots of it. The footpaths are in such a pathetic condition and now these railings are being added for no reason." He also said elected representatives were not informed about the project.
A senior civic official, not willing to be named, said, "This is to make pedestrian-friendly footpaths and to ensure there is no encroachment on footpaths. It also adds to the aesthetics of the roads."