mid-day had highlighted locals' complaints about dangerous Gorai Jetty to T-junction stretch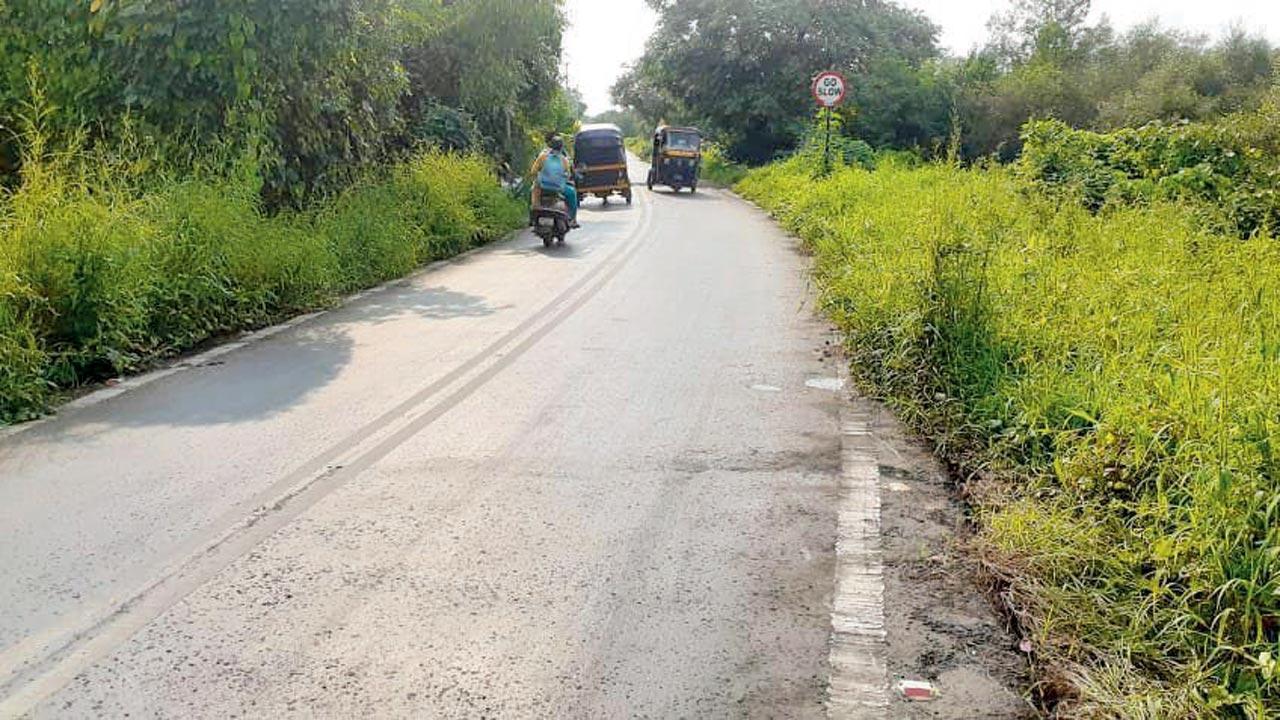 The infamous stretch that connects Gorai Jetty to T-junction
Ganesh Chavan, 22, died and two of his friends were hurt in an accident on the Gorai Jetty Road on Monday, at the same spot that mid-day highlighted in a report in July. The police said the youths were returning from Gorai beach on a motorcycle when it skid. 
mid-day, in its July 19 edition, had reported that locals had complained to officials about Gorai Jetty Road, a two-kilometre stretch that connects Gorai Jetty to T junction, being too slippery, citing numerous accidents that had taken place on it.
Also read: Mumbai: 'Newly built Gorai Jetty too smooth, witnesses several skidding accidents'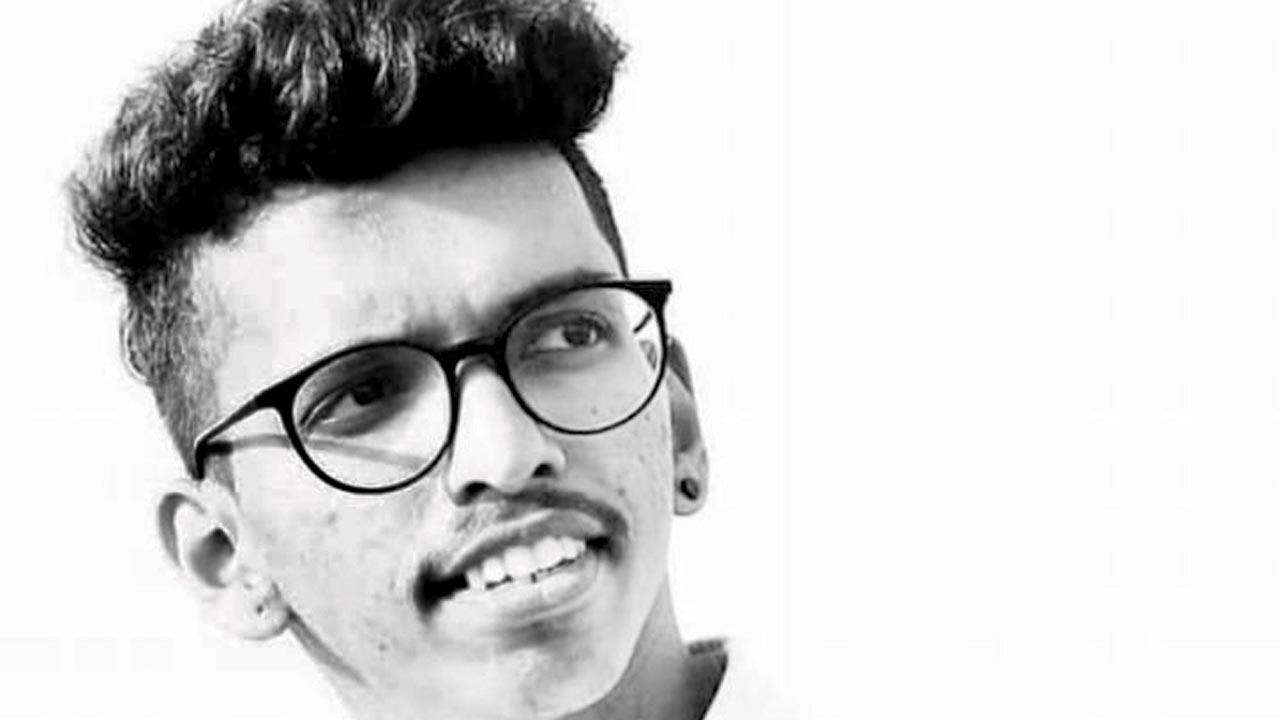 Ganesh Chavan
The deceased, Ganesh Chavan, was a resident of Poisar in Kandivli West. One of the survivors, Siddhesh Rane, who was riding the vehicle, sustained serious injuries and is in the intensive care unit of Shatabdi hospital in Kandivli. The other, Shubham, was discharged on Tuesday afternoon.
The police have sent blood samples for analysis to determine if they were inebriated. The Gorai police have registered an FIR against Rane under the Motor Vehicles Act as well as Sections 279, 304 A and 338 of the Indian Penal Code, which deal with rash driving, causing death by negligence and causing grievous hurt by doing any act rashly or negligently, respectively. A local auto driver, Vishnu Patel, who happened to see the accident unfold, came to the aid of the trio and rushed them to the hospital.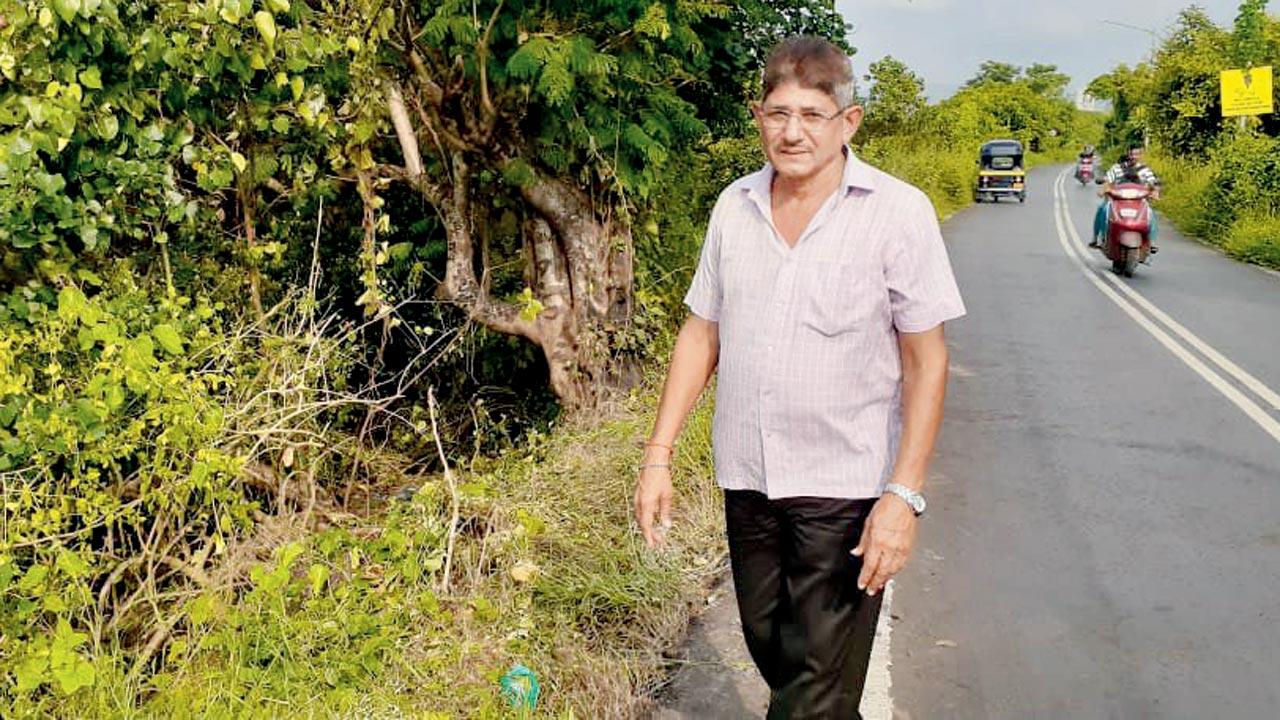 Vishnu Patel, who rescued the survivors, at the infamous accident-prone stretch
The Good Samaritan claimed that he had called the emergency number 108 for an ambulance but they refused to come to the spot. "The trio was not speeding when the accident occurred. After they fell into the creek, I stopped my vehicle and pulled them out. I also stopped an autorickshaw and rushed them to the Gorai Jetty from where they were ferried to the hospital. I've seen many accidents take place at this spot. I also informed some of the victims' friends who were behind us and they also called 108 but they refused to send an ambulance, telling us that we were in a jungle area and ambulances were 
not available."
Investigating officer Amol Baviskar of the Gorai police station said, "Our constable Amit Chorge helped them reach the hospital. I had met with an accident myself at this spot. My bike skidded on the road and I was injured a while ago. This is an uneven and narrow lane. Many accidents take place here and several people have been injured. The trio was riding triple-seat and they were too fast. We are awaiting their blood analysis reports."