Woman slapped with IT notice for transactions worth Rs 20 crore made from bank accounts in her name, claims innocence; says someone used her PAN, Aadhar to start a fraud company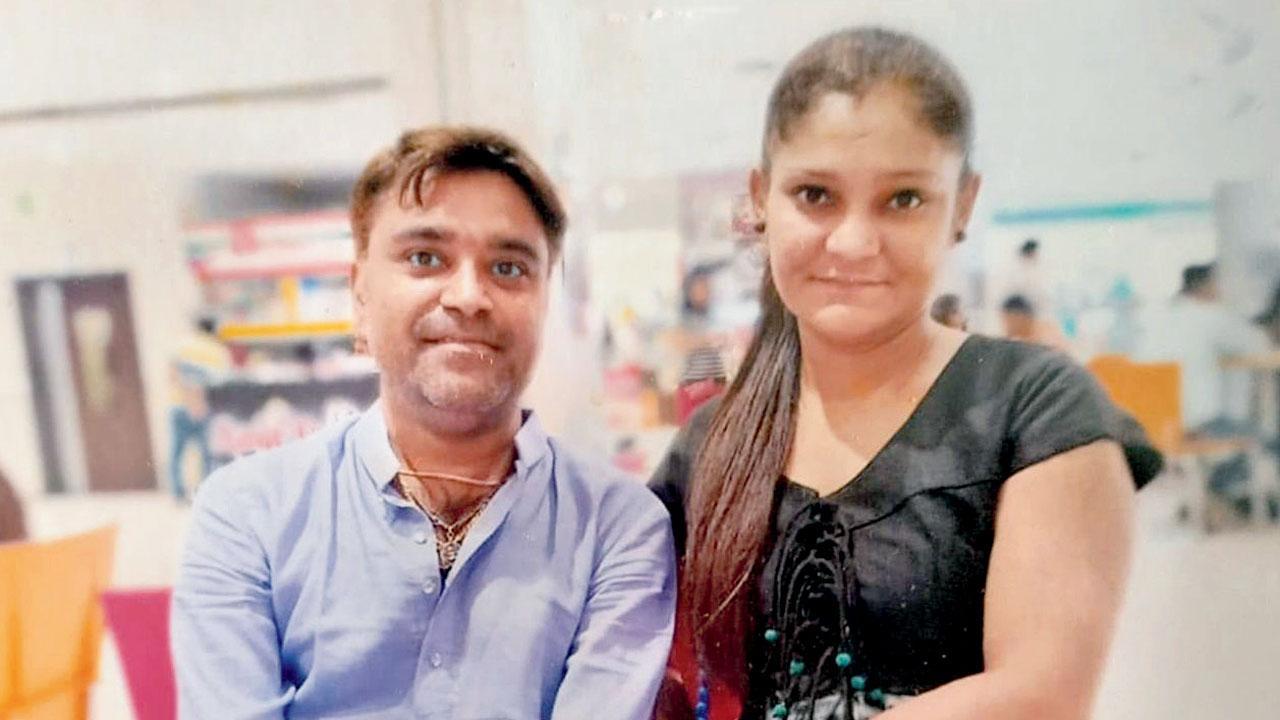 Complainant Asha Jain with husband Devichand Jain
A Bhayander-based housewife, whose husband earns a salary of Rs 27,000, has been slapped with a notice by the Thane's Income Tax department for bank transactions worth Rs 20 crore. The woman, identified as Asha Devichand Jain, has responded to the IT department, claiming that someone had fraudulently carried out the transactions in her name.
Jain who resides at Fero Complex on Bakol Street in Bhayander West, was sent a notice by the Thane office of the IT department on March 29, stating that she had withdrawn Rs 20,470 crore from two separate accounts of ICICI Bank and DCB Bank in the financial year of 2016-17.  Jain, who claims to have not made any such transactions, then went to the bank to make enquiries. She found out that someone had used her PAN and Aadhaar card to start a company called Siddhi Enterprises, and the company had carried out numerous transactions in Mumbai and other cities.
ADVERTISEMENT
While one of the accounts was closed in 2015, the other account was closed on November 9, 2016. Before closing the account, transactions worth Rs 6,37,91,266 were made. On enquiring, she learnt that someone else's mobile number had been linked to this account. After the closure of the second account, another new account had been opened in the name of Asha Jain in DCB Bank, in which transactions worth Rs 14,03,96,173 were made during 2016-17.
Also Read: Maharashtra: Duo from Bandra, Antop Hill held amid rising cases of ATM frauds in MBVV areas
Since Jain filed returns of only Rs 1,53,900 for the year 2016-17, the IT department had sent her a notice, demanding an explanation for the undisclosed transactions. Speaking to mid-day, Jain said that she had no idea about these transactions. "My husband makes Rs 27,000 every month. We have taken a housing loan of Rs 16 lakh for the flat, where we now stay. If we had Rs 20 crore, why would we take a loan to buy a flat?" She said that someone had used her PAN and Aadhaar card details to create a fraud company called Siddhi Enterprises.
Due to her poor financial condition, Jain said that she had taken help from a trust to educate her two sons. "We used to stay in a chawl. After the boys grew up, we sold it and took a loan for the flat we live in now. My husband's salary goes towards paying the loan installments," she said.
Jain has already filed a complaint with the Bhayander Police and submitted the details to the IT department. However, the IT department has responded saying that "it is not satisfied with her reply". "If the Income Tax department confiscates my house, we will all have to commit suicide," she said.
When contacted, Senior Inspector Mukutrao Patil of Bhayander Police told mid-day that they are investigating the matter. "After the evidence is collected, further action will be taken by registering an FIR against those whom the complainant has expressed doubts about."
"Exciting news! Mid-day is now on WhatsApp Channels

Subscribe today by clicking the link and stay updated with the latest news!"
Click here!