More than 2,000 have benefited from service, which was launched on pilot basis in Nov 2022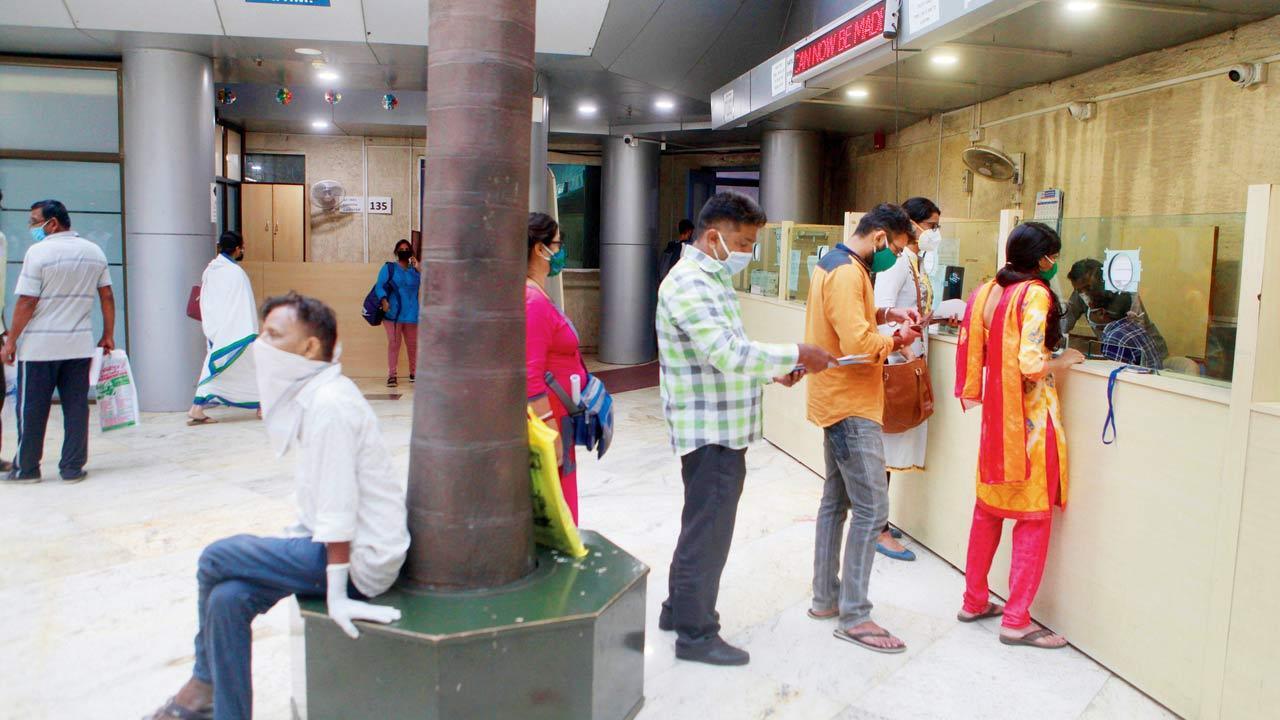 The reception area of Tata Memorial Hospital. File pic/Ashish Raje
While undergoing chemotherapy, cancer patients tend to experience side effects. To provide relief to such patients in a timely manner, Tata Memorial Hospital has started a chemo care unit where assistance will be given over phone calls.
Every day, over a thousand patients undergo chemotherapy at Tata Memorial Hospital. The medical oncology department of the hospital believes that more than 50 per cent of them experience side effects due to the treatment.
ADVERTISEMENT
Dr Kumar Prabhas from the department of medical oncology said that preparations for the project began in August 2022 and 10 nurses were trained for two months regarding the management of side effects related to chemotherapy. After this, the nurses were deployed to the chemo care unit in three shifts, so that patients can contact them 24×7. As a pilot project, the unit was started in November 2022 and has benefited more than 2,000 patients so far. Now, this service will be offered to patients permanently.
How the unit operates
When chemotherapy is prescribed, patients are given the telephone numbers of the chemo care unit which they can contact if they experience side effects after receiving chemotherapy. Nurses assess the severity of patients' complaints and if they are minor, the nurses advise the patients about appropriate lifestyle or dietary modifications or suggest medicines that are already prescribed for the patient. If the complaints are found to be serious in nature, patients are advised to visit either the nearest clinic or the casualty department at Tata Memorial Hospital.
Also Read: Gang of quacks runs amok in Mumbai cancer hospitals
If a patient goes to a nearby clinic or hospital, the nurses coordinate with the doctors there and ensure that the patient's complaints are addressed. And if the patient visits Tata Memorial Hospital's casualty department, the nurses coordinate with the on-call doctor and ensure that the patients are treated in the shortest possible time.
A logbook is also maintained by nurses and it contains details such as the patient's name, case number, chemotherapy drugs, complaints, interventions made by nurses, resolution/nonresolution of problems and a schedule to ensure that the problem is solved.