While some doctors blame rising cough plaints on bacterial infections, most point to poor air quality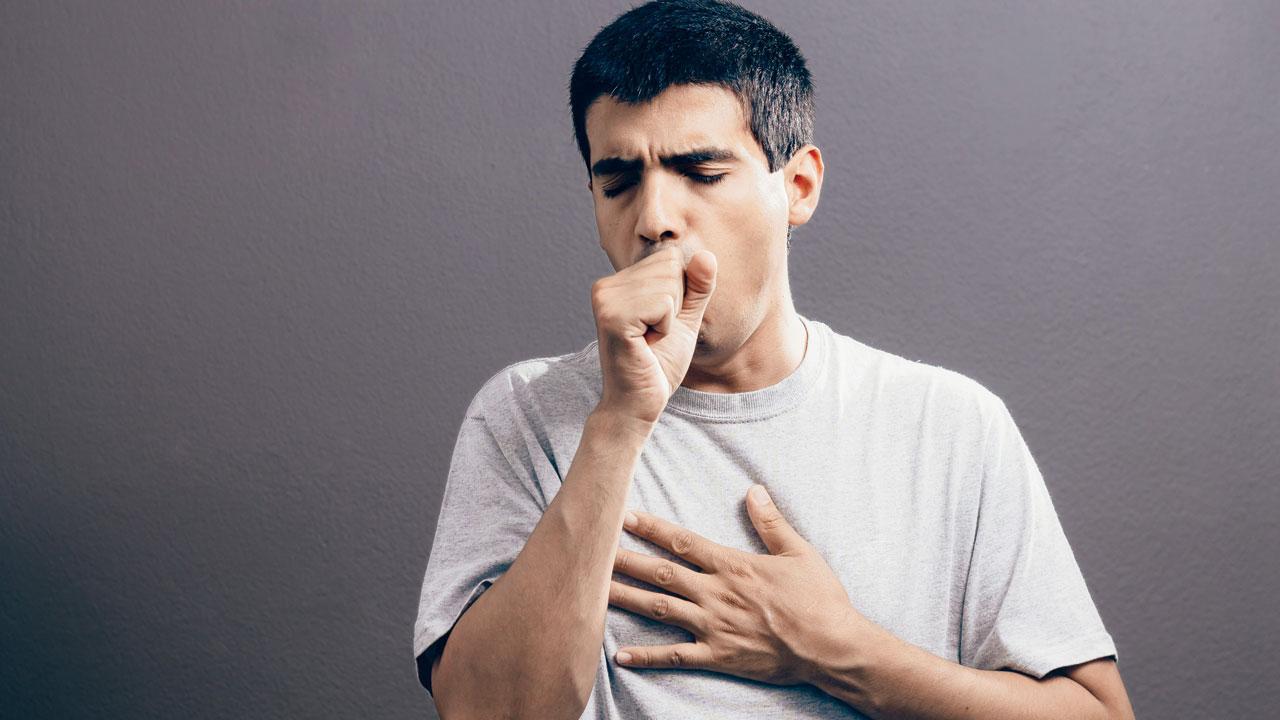 Pollution has a severe impact on respiratory health, say doctors. Representation pic
Mumbai doctors are concerned about young healthy adults complaining of persistent cough after recovering from an infection. The OPDs in many hospitals are seeing close to 75 per cent of such patients in a day. While most doctors have blamed air pollution for the condition, some believe secondary bacterial infection is the cause.
According to the doctors mid-day spoke to on Wednesday, they see anywhere between 25 per cent and 75 per cent of OPD (outpatient department) patients in a day, who come with persistent and chronic cough.
This year, along with New Delhi, the air quality has been consistently poor in Mumbai, too. On Wednesday, the city reported an Air Quality Index (AQI) of 283, which comes under the poor category. Pollution has a severe impact on the respiratory health system, doctors pointed out.
Dr Susheel Bindroo, Director, Interventional Pulmonologist at HN Reliance Foundation Hospital, said, "During winter, there are many cases of viral infection wherein a patient has a chill and fever on the first two days, and recovers from an upper respiratory tract infection in five days.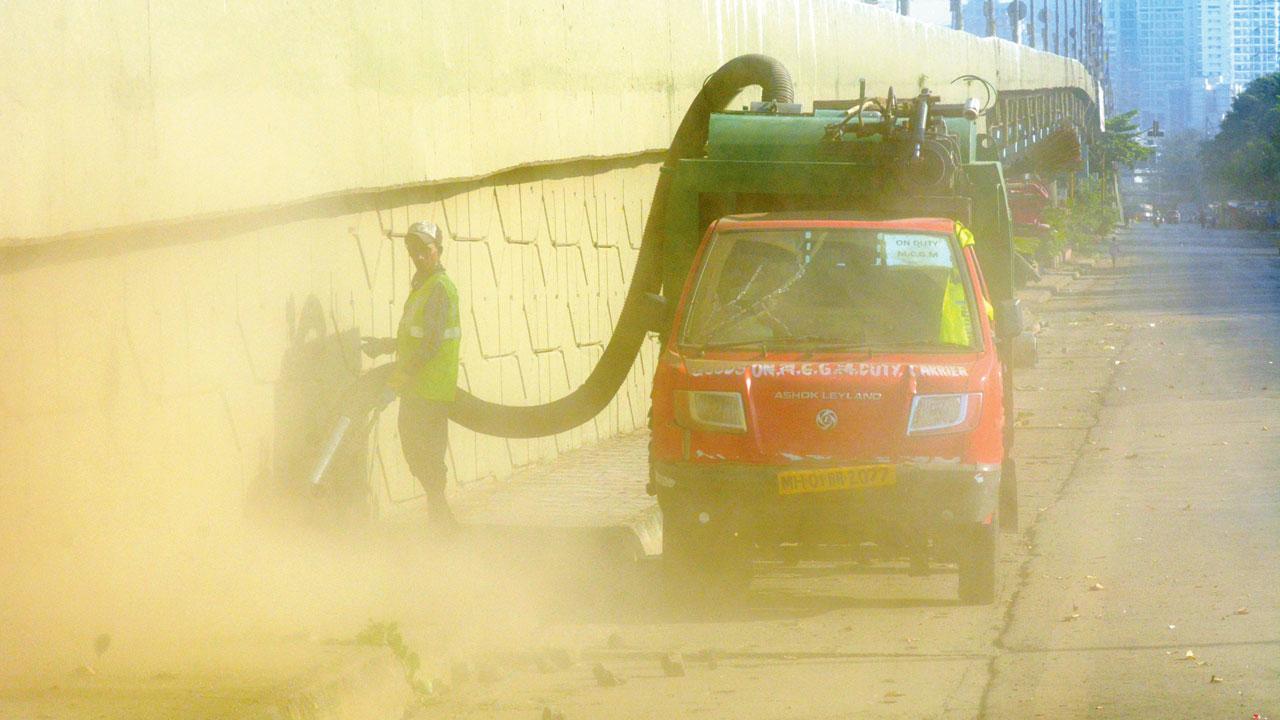 BMC workers use a vacuum machine to eliminate roadside dust in Goregaon in 2020. File pic/Satej Shinde
"However, what I have been witnessing lately is that young people, in their 20s and 30s, with no history of any respiratory diseases are coming with intractable cough. They also have wheeze, which means they have infection of the lower respiratory tract. I believe this is because of air pollution," he said.
Explaining the link, Dr Bindroo said, "When a patient has an upper respiratory tract infection, pollutants and dust cause inflammation in the lung, a condition which we usually see in chronic smokers. If this condition prevails for a long time, it might turn into chronic lung problems or cancer."
Also Read: Mumbai: Hi-tech lab soon to track, thwart endemic diseases
Dr Jalil Parkar, senior chest physician, department of pulmonary medicine, Lilavati Hospital, said, "It is true that people are suffering from prolonged cough problems." He added that some of the patients are also suffering from shortness of breath.
"We cannot say it is only because of pollution, though, as there are multiple factors, like a viral infection. Both combined are causing such health issues. In my OPD, I see around 90 per cent of patients who have persistent coughs. A study should be done to ascertain the reason behind this. The resistance to diseases has also gone down post-COVID." A few doctors also pointed out that people who have recovered from COVID-19 are also facing the same issue, and that secondary bacterial infection is one of the reasons behind persistent cough.
Dr Swapnil Mehta, pulmonologist at Dr LH Hiranandani Hospital, Powai, said "The patients I'm seeing were infected with COVID-19 before, and whenever they get a viral infection that is not handled properly initially, they develop a secondary bacterial infection two weeks later. Even antibiotics don't do much. Around 30 per cent to 40 per cent of my patients are young adults with chronic cough issues and I've been continuously seeing such patients for the past six months." According to the experts, antibiotics are not the only option, as common medicines are also effective but it takes time to show effect.
Dr Hemlata Arora, senior consultant, Internal Medicine, Nanavati Nanavati Max Super Speciality Hospital, said, "The medicine doesn't work immediately, however if it is not bacterial infection, then we don't give antibiotics. People come with a runny nose and sore throat, and four-five days later, they develop a dry cough. I also tested patients for COVID-19, but their results came back negative. Pollution and viral infection are causing respiratory problems."
2 weeks
Min duration of persistent cough among patients