The new building also houses cutting-edge nuclear medicine dept and cardiac SPECT facility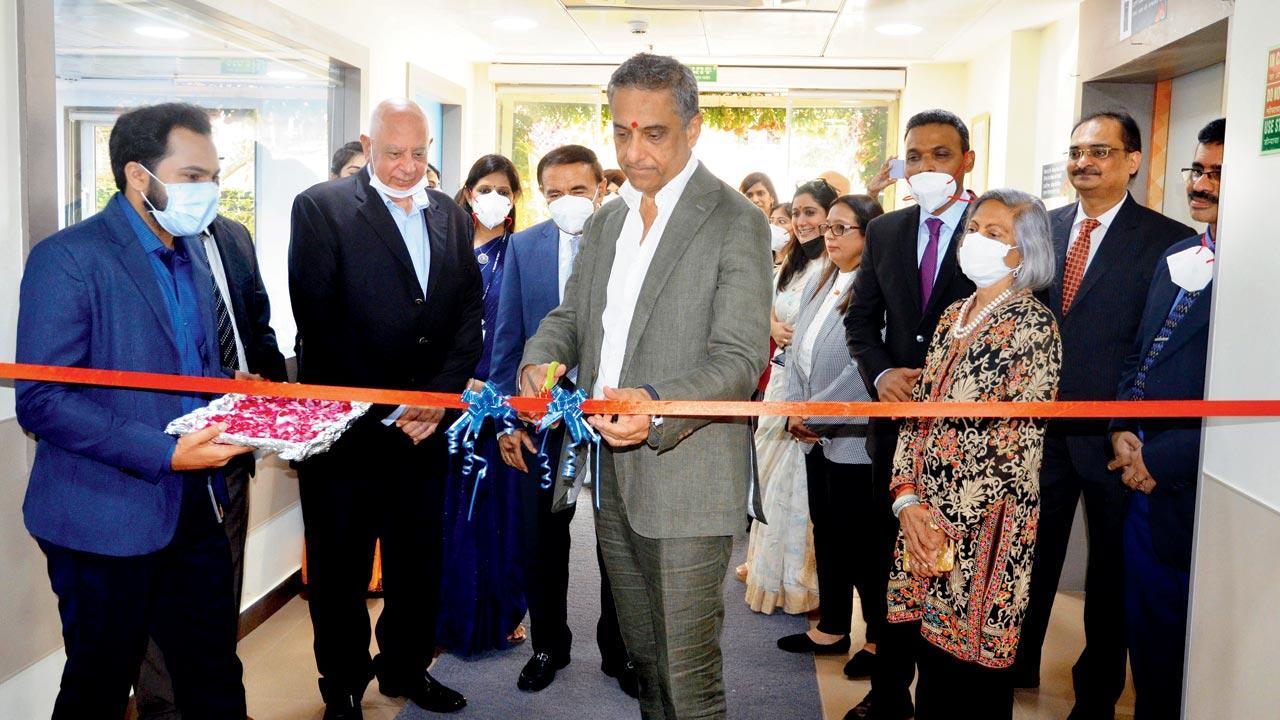 Ashu Khullar, CEO of Citi India, inaugurates the state-of-the-art building on Wednesday.
A seven-storey building was inaugurated on the premises of Mumbai's Jaslok Hospital & Research Centre on Wednesday in a bid to expand its services and provide patients with advanced facilities.
The structure, Jaslok Annex, which contains 85 beds, was constructed in 15 months.
Jaslok Hospital, which was inaugurated in 1973, is one of the oldest tertiary care, multi-speciality trust hospitals in the country. It has 364 beds of which 75 are in the intensive care unit (ICU). The Jaslok Annex contains 85 more beds of which 36 are in the ICU and 15 are exclusively for dialysis patients. The new building and its wards have been designed to keep the inter-mixing of infection at bay.
Also read: Bombay High Court grants bail to J J Hospital doctor held in fatal car crash
It also houses a cutting-edge nuclear medicine department, which offers precise diagnosis and treatment through the latest technology and equipment. This department, at the basement level, is home to one of India's only five nuclear medicine treatment machines, the five-ring CT machine.
The department also has a cardiac SPECT (single-photon emission computed tomography) facility, one of the few in the country. This is a highly sensitive non-invasive diagnostic tool that reduces radiation exposure time by as much as 60 per cent.
The top two floors of Jaslok Annex include the hospital laboratory, overnight dormitory facilities for patients and their relatives and a training-cum-conference room for doctors. The state-of-the-art building was launched in a ceremony attended by Ashu Khullar, CEO of Citi India and regional head for South Asia.
Jitendra Haryan, CEO of Jaslok Hospital and Research Centre, said, "Our objective with the launch of Jaslok Annex is to strengthen the healthcare infrastructure of Mumbai by creating a dedicated facility to combat future healthcare challenges if any. We are invested in improving our clinical facility and technology to deliver the highest quality patient care. We also express our sincere gratitude to Citi for their wholehearted support of the project."